The southern end of Venice is home to the Venice Pier and an upscale area known to locals as Washington Square. The crowds are good looking and the party is steady.  Great restaurants, bars, shops, and people watching are the main activities in this neighborhood.   The Venice Pier and parking is located at the end of Washington Blvd.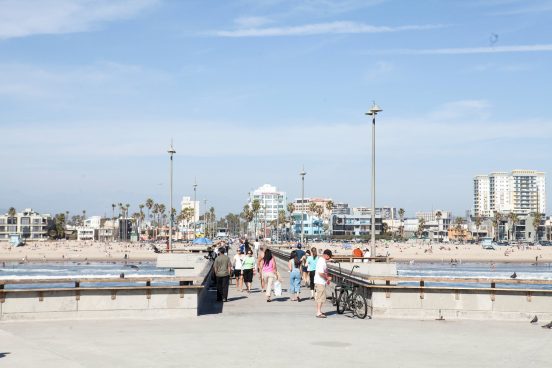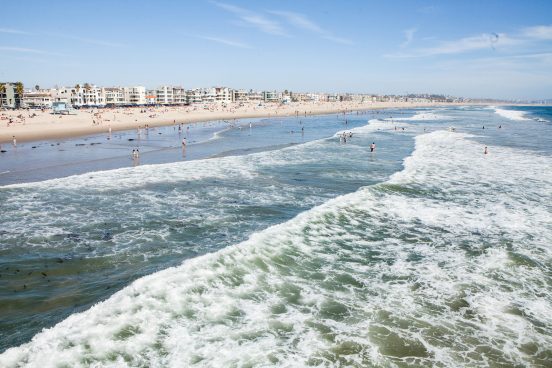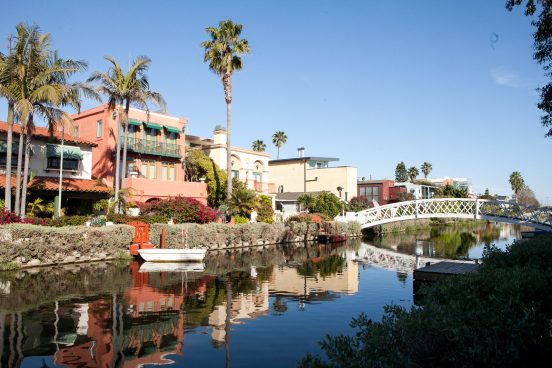 Suggested Activities:
-Grab a coffee, tea or smoothie at the Cow's End Cafe, and walk the Venice Pier.  Enjoy the fresh air, and breath taking ocean and beach views!
-Fishing on the Venice Pier.  Click here for more info.
-Shop or window shop!  Tons of cool stuff to be found!
-Bike, surfboard and skate rentals available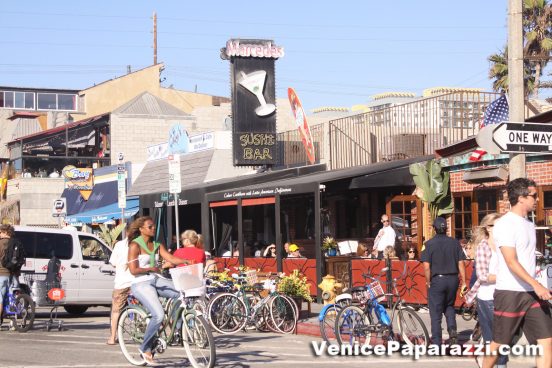 GREAT PLACES to DINE and DRINK!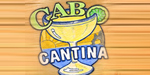 Cabo Cantina
. Cabo Cantina is the ultimate sports event and pay-per-view fight destination with giant frothy margaritas, a fire pit, outdoor patio & tasty Mexican favorites. Open 11am – 2am daily!  Check out their daily specials and promotions.
2 for 1 drinks on all drinks from 4 – 8pm daily and from 10:30pm – 12:30am Sun- Thurs
$9.95 Bottomless Mimosa's & Bloody Mary's Fri – Sun.Check out all of Cabo Cantina's neighborhood specials.
Monday & Thursday Night's Football Special: ALL YOU CAN EAT CABO SLIDERS for only $4.95.
Taco Tuesday's $5 gets you All You Can Eat Taco's (Includes Rice & Beans).
$6 Tequila shot plus Tecate Light. every Thursday. Also, KING TRIVIA from 10pm-Midnight.
Bottomless weekends  . $9.95 Mimosas and Bloody Marys.
Click here for additional Cabo Cantina events, promotions and menus.
30 Washington Boulevard.   Venice/Marina Del Rey, Ca 90292.  310.306.2500  thecabocantina.com
———

The Cow's End Cafe:
 "Where the Locals Hang"…and where the Local Pooch Hangs Out!!  The Cow's End Cafe is a coffee shop, juice bar, deli, bakery shop, and more!  Family owned since 1989.  Open from 6 am to 10 pm weekdays and 'til 11pm weekends. Check out this list of great things going on at the Cow's End Cafe.
1/2 Block From the Beach and the Venice Pier
Outdoor Seating / Indoor Seating
Free Wi-Fi with Purchase!!!
Free Events at the Cow's End Cafe.
Free Children's Music Class Mon. & Thurs. from 10:30am~11:15am
=OA (Over Eaters Anonymous) Meeting Mon.~Fri. from 7:30am~8:30am
34 Washington Blvd. | thecowsendcafe.com | 310.574.1080
 ———
Mercede's Grille. Lots of authentic cuban choices and some American ones as well. Full bar, daily specials, great outdoor patio and more.  By the way, the flowers on the table are hand picked by restaurant owner Mercede every Friday morning at the farmer's market.  Open 7:30 am daily.   Mon-Fri. daily happy hour specials from 4-7 pm.  mercedesgrille.com
 ———
Killer burger for about $6: Hinano's, definitley a legend among locals.

 ———
Awesome Italian food: C & O Trattoria, not cheap, but not too expensive and the plates are huge and the wait staff sings.  Tip: Try not to  load up on the delicious garlic rolls.

 ———
Craving Mexican food?  El Tarasco, Baja Cantina and Cabo Cantina are all good.  Cabo shows the UFC fights for free, and El Tarasco is a quick in and out.  Baja Cantina has a great outdoor patio with live music on some nights.
 ———
Seafood/Ocean view:   The Whaler has outdoor second story Ocean view dining with a great menu and full bar.
 ———
Wine- Bin 43. Located right next to Mercede's, Bin 43 has a deep wine roster and $3 and $5 snacks as well. Very cool.
 ———
The Terrace  has a great outdoor patio, and Happy Hour starts at 3:00 p.m. here!  Good food & full bar.

Experience the flavor of the Marina at Marina Grill and Bar!   Walking distance from the Venice Pier and Washington Court is Marina Grill and Bar! The Marina Grill & Bar invites you to discover the freshest flavors in Marina del Rey, CA dining. Choose from an unmatched breakfast buffet, enjoy daily happy hour specials and discover classic entrees with California flair.  Relax by the fire or on the outdoor patio with a specialty cocktail,while looking out over Mother's Beach. Check out their menus!
Happy Hour Menu. Served 7 days a week 4 p.m. to 7 p.m
Breakfast Menu. Served Mon. – Fri. 6 a.m. to 11 a.m. Sat. – Sun. 6 a.m. to 12 p.m.
Kid's Menu
 Kid-friendly selection at the right size.
Located in the Hilton Garden Inn Marina del Rey, the Marina Grill & Bar is open for breakfast, happy hour and dinner and features a full bar.