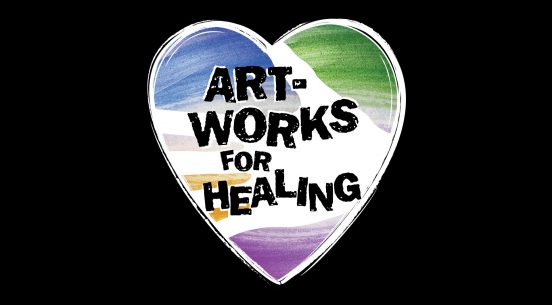 Inspired by the power of art, a diverse group of artists and curators have joined together for ArtWorks for Healing, a unique art auction and exhibition to raise funds for A Window Between Worlds' arts programs. The cocktail reception will take place on Thursday, March 2, 2017, 7-10pm at Arena 1 Gallery (3026 Airport Ave, Santa Monica, 90405). This exhibition will be on display starting Friday, February 24; online bidding will also begin February 24 and end the night of the reception.
Participating artists include longtime AWBW advocates Kim Abeles, Margaret Lazzari, Fabian Debora, Lili Bernard, and The Art of Chase. Additional artists include Lita Albuquerque, Laddie John Dill, Jim McHugh, David Buckingham, Galia Linn, Danny First, Greg Auerbach, Angelonce, BDB, ChorBoogie, Devin Liston and America Martin.
Guest curators include Sunny Bak (Venice Art Crawl), Jacquie Israel (artHouseLA), MaryLinda Moss (Source Art) and Sandra Mueller. A complete list of exhibiting artists and curators is available at awbw.org/artworks.
A Window Between Worlds (AWBW) is dedicated to cultivating a network of transformative arts programs to empower those impacted by violence and trauma. Since 1991 AWBW's art workshops have offered over 200,000 people the opportunity to express their thoughts and feelings, without fear of judgment, by creating art in a safe environment.
These workshops are facilitated by trained Windows Leaders at human service agencies nationwide. AWBW's programs allow partnering agencies to expand their offerings to best serve those who are coping with the consequences of a variety of violent and traumatic experiences.
Proceeds from ArtWorks for Healing will directly benefit the nonprofit's network of transformative arts programs through funding scholarships, art supplies, training of Window Leaders, curriculum development and new programs. Each art piece purchased at the event will provide even more people the opportunity to find hope, healing and empowerment through creating their own art.
Event partners include Santa Monica Art Studios, Tito's Handmade Vodka, Morandell Imports and Bites & Bashes. Tickets for the cocktail reception ($75) and sponsorship opportunities are available at awbw.org/artworks.
.

,
Join the party and bid on art to support AWBW on March 2, 2017
.
In celebration of the culmination of AWBW's 25th anniversary, we invite you to a special art auction on Thursday, March 2nd.  Artworks for Healing will bring together a diverse group of talented artists who share our commitment to transformation for an inspiring exhibition and silent auction to benefit our programs. Enjoy passed hor d'oeuvres, cocktails and dessert as you explore the gallery exhibit and bid on incredible artwork right from your phone. You don't want to miss the return of this event which celebrates the culmination of AWBW's 25th anniversary year!
Join our Host Committee or become an Event Sponsor. Email [email protected] for more information about how you can play a valuable role in this event.
ArtWorks for Healing
Thursday, March 2, 2017, 7-10PM
Arena 1 Gallery, 3026 Airport Avenue,  Santa Monica, CA 90405
Questions? Email Lindsay Angrisani, Event Manager
Facebook event:  www.facebook.com/events/169113423565247/
For more A Window Between Worlds (AWBW), visit awbw.org