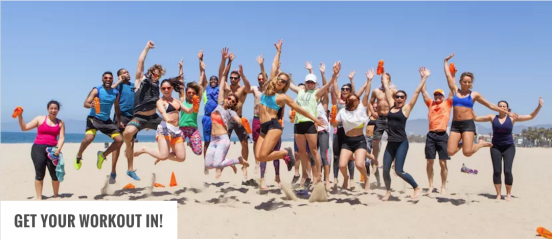 From a yoga/spinning hybrid to a sandy beach work out, we have the inside line on where to train in Venice. Set your goals and intention, and train hard!
.
VENICE PHYSICAL ACTIVITIES CHECKLIST!
…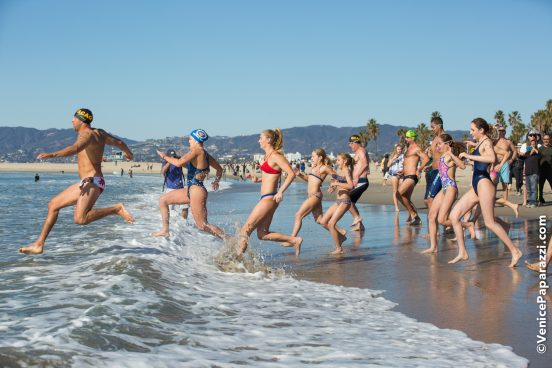 .
1.  Train at the beach!
Surf, swim, body board and splash around in the Pacific Ocean. Go for a deep sand run or power walk in ankle deep water. Sunbathe & relax. Keep an eye out for dolphins. Volleyball courts also available.  You can rent surf, body and skim boards at several spots if you do not have your own. Or, grab a Frisbee or a ball for some catch.  Marvel at the planet's largest ocean or meditate into your own universe, either way the beach has the perfect spot for everyone.  Showers and bathrooms located by and on the beach at the Venice Pier, North Venice Blvd, 17th St., Market St.  Brooks Ave. and Rose Ave. Admission is free!
Venice's ocean front recreation is known the world over! From the iconic Muscle Beach Gym to the basketball courts, no trip to Venice is complete without a day in the park.  The Rec & Parks office offers handball, basketball, boxing bag rentals free with valid I.D. Paddle tennis racquet rental $5 with valid I.D. Instructors also available. Courts are first come first served.
Here is a full list of Venice Recreation and Parks' facilities:
Muscle Beach Gym:

Outdoor gym with free weights, machines, power rack, powerlifting bumpers & more. Bodybuilder Hall of Fame also found here. $10 day pass. 7 DAY PASS: $50. Year pass: $200..
Gymnastic Area: Also know as the "sand pit" includes two rings set, high & low parallel bars, balance bar, horizontal bar, and 2 climbing ropes.
Roller Skate Plaza: Live D.J. and dancing every weekend..
.
Play a game of Paddle tennis or run the sand dunes! #VeniceBeachFun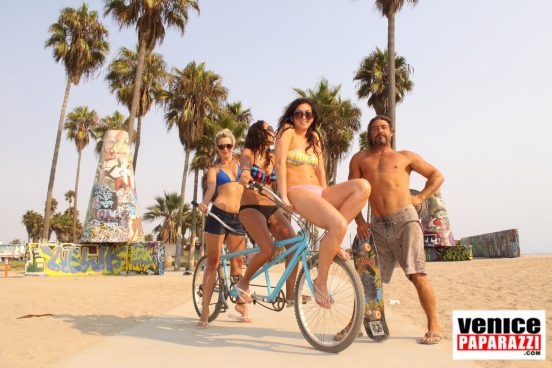 3.  Ride or skate the bike path! The bike path that runs along the beach spans 17 miles, from Pacific Palisades to the Palos Verdes peninsula. No pedestrians on path!  Need a bike, skate or board for a day?
.
Jay's Rentals: Jay's has bikes, tandems, blades and skates for cruising the path.  Rent hourly or by the day.  And, when you are done they can teach you to surf!   1501 Ocean Front Walk  Venice, CA  (310) 392-7306.  Ask them about their $15 all day rental special
.
Maui and Sons:  Rent a skateboard, take a lesson and drop into the big bowl at the Venice Skate Park!  Maui and Sons is the only place in the V that gives full on skate lessons.  They will equip you and show you how it done!  Or, you can rent a board and skate the bike path. Either way it will be rad!  And, they also do full package surf lessons!  1415 Oceanfront Walk Venice, CA (310) 392- 6284.
.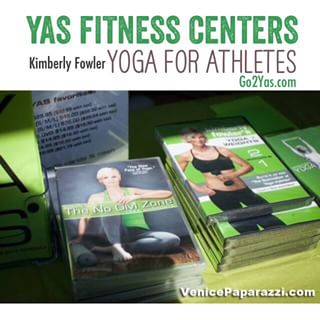 4.  Do some yoga and spinning at YAS Fitness Center!  
Founded in Venice in 2001 by Kimberly Fowler, YAS was the first studio anywhere dedicated to the combination of spinning and yoga, sparking the yoga hybrid movement that has since swept the nation.  
www.Go2YAS.com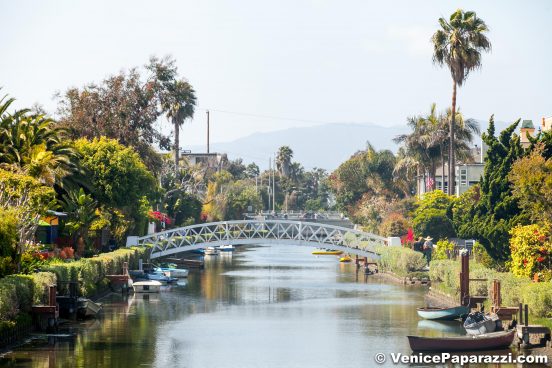 .
5.  Commit to a daily walk in the Venice Canals!  
Many of the streets in Venice were once canals. What is left is just a fraction of once abundant waterways, which were laid out by city founder Abbot Kinney to be a miniature version of Venice, Italy.
.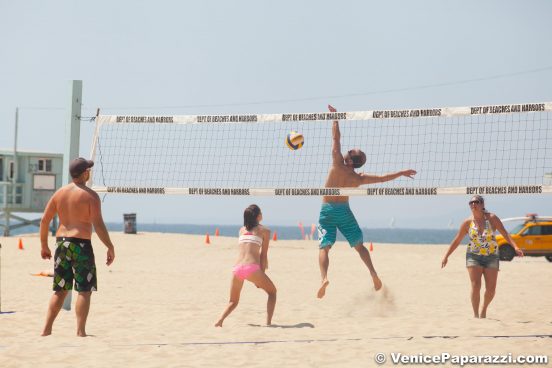 .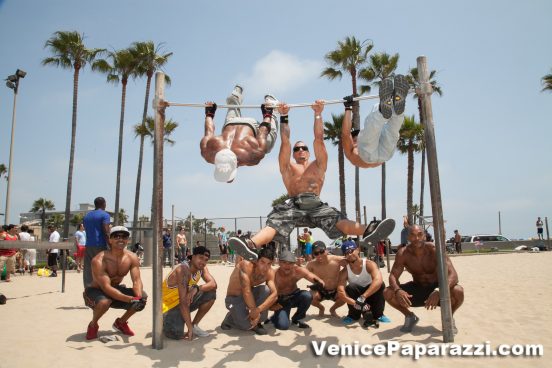 .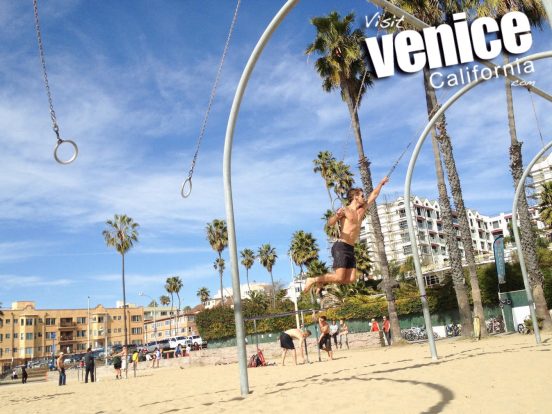 8.  Fly like a superhero at the rings in Santa Monica.
  Great work out!
.
9.  Hit the weights or GGX class at Gold's Gym!
#LegacyInTheMaking.
.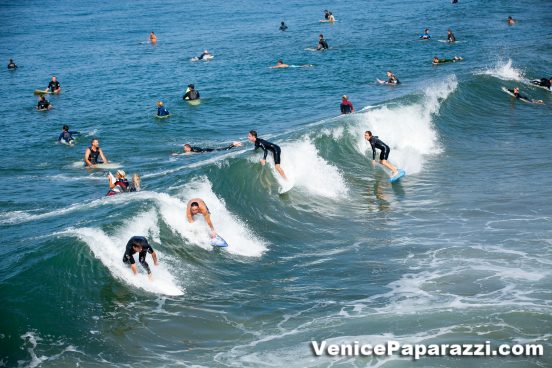 10. Want to take a surf lesson?  Check out Jay's rentals or Maui and Sons!  They both have packages that include wet suits, boards and a qualified instructor. And, they also have body boards,  beach supplies and more!
.
11. Ride a Segway or beach cruiser up the beach on the sand!  That is right, the Segway at Venice Segway Rentals is an off road model perfect for the beach.  And, Jay's Rentals has fat tire beach cruisers designed for cruising the shoreline!
12.  Set your goal and intention, and train hard for the one of the following athletic events!   Visit www.MuscleBeachVenice.com for registration and competition details.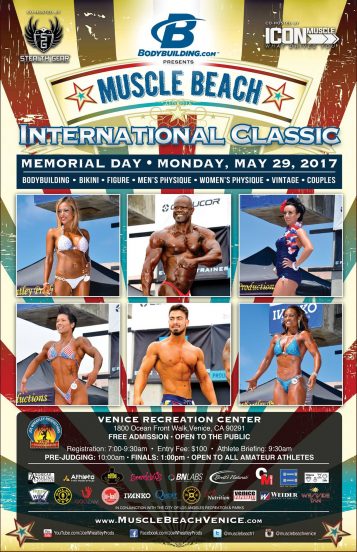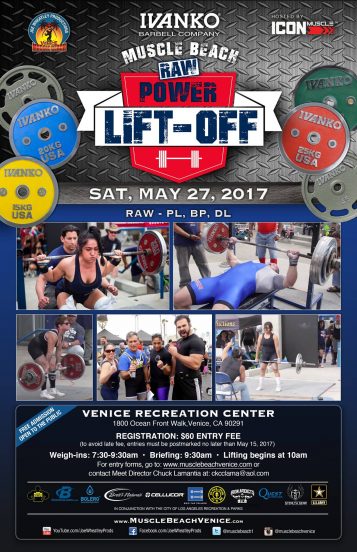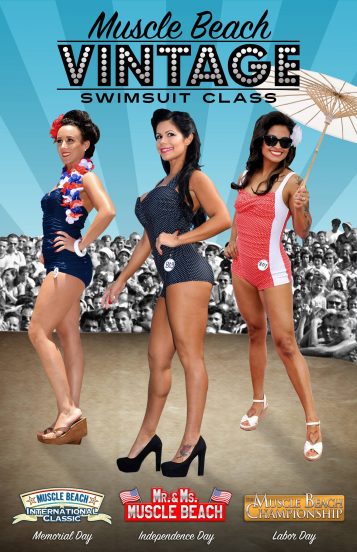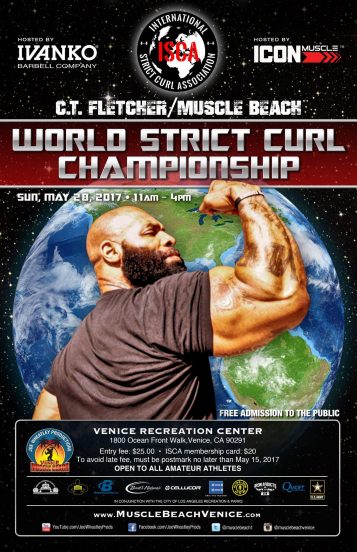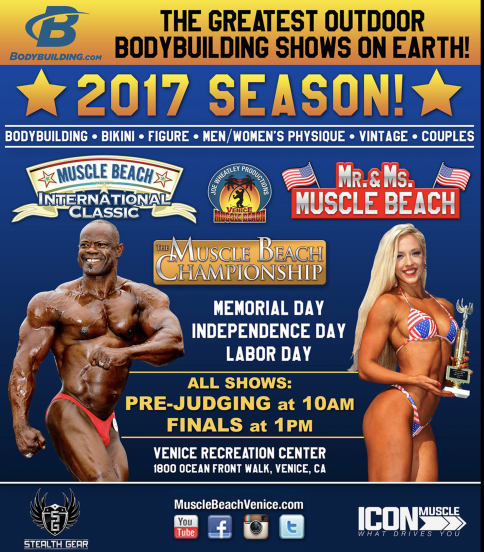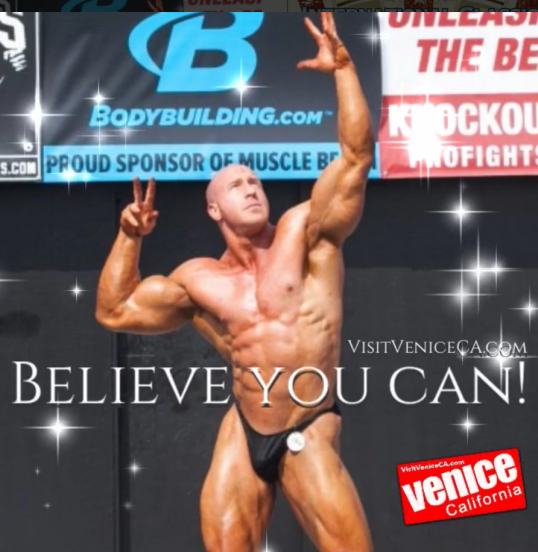 .
13. Power up and cleanse at Muscle Beach Juice Bar!   
Power up on wheatgrass and ginger shots, fresh juice, smoothies, protein shakes, peanut butter and jelly, breakfast burritos, vegetarian options, more!  Located on the Venice Beach Boardwalk across from the world famous Muscle Beach Gym.  1809 Oceanfront Walk.  Venice, Ca 90291.
.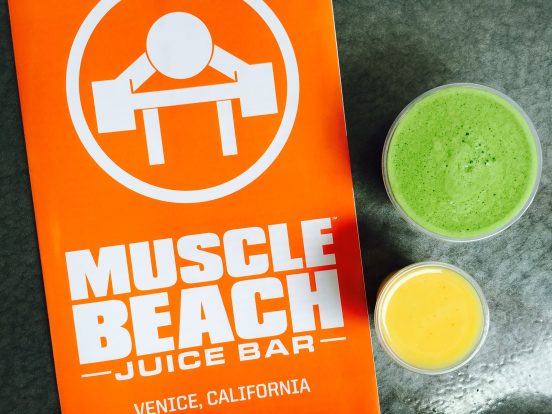 Click on menu below.