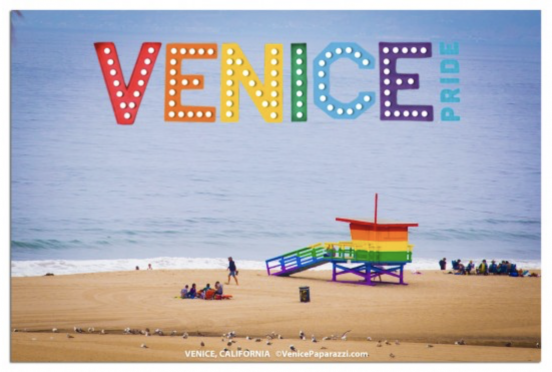 Celebrate Pride all summer long and help save LGBT lives in this classic, comfortable tee with a modern fit depicting the Venice Pride Flag Lifeguard Tower at Bill Rosendahl Memorial Beach. Made from 100% combed cotton for a super soft hand feel, Venice Pride will donate $5 of every tee sold thru Aug. 1st to Rainbow Railroad, a non-profit dedicated to assisting LGBT people escape state-sponsored violence.  Get your Venice Pride tee now!  In this photo:  Sunny Bak
.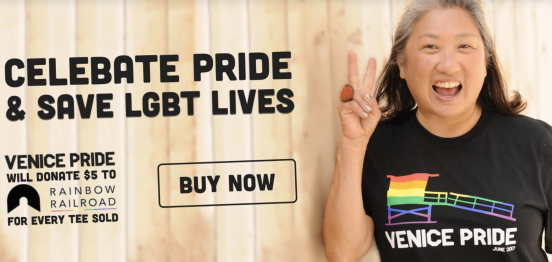 .
About Venice Pride:  VENICE PRIDE celebrates the unity of West LA's LGBTQ+ community, its friends and supporters. Through annual events and ongoing outreach, VENICE PRIDE inspires, commemorates and supports diversity with the unique and eclectic spirit that embodies Venice Beach, California. venicepride.org
.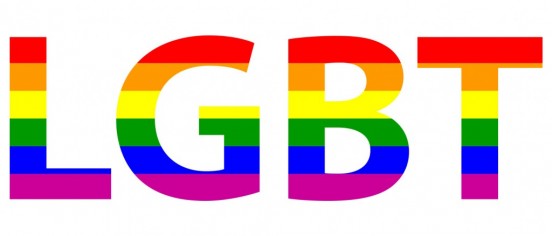 About LGBT – PRIDE MONTH:  Lesbian, Gay, Bisexual and Transgender Pride Month (LGBT Pride Month) is currently celebrated each year in the month of June to honor the 1969 Stonewall riots in Manhattan. The Stonewall riots were a tipping point for the Gay Liberation Movement in the United States.   Above info from the Library of Congress.
/
About the Stonewall Riots:  The Stonewall riots (also referred to as the Stonewall uprising or the Stonewall rebellion) were a series of demonstrations by members of the gay (LGBT) community against a police raid that took place in the early morning hours of June 28, 1969, at the Stonewall Inn, located in the Greenwich Village neighborhood of Manhattan, New York City. They are widely considered to constitute the single most important event leading to the gay liberation movement and the modern fight for LGBT rights in the United States.
On June 28, 1970, the first gay pride marches took place in New York, Los Angeles, San Francisco and Chicago commemorating the anniversary of the riots. Similar marches were organized in other cities. Today, Gay Pride events are held annually throughout the world toward the end of June to mark the Stonewall riots.  Read more on Wikipedia!
LGBT pride is the positive stance against discrimination and violence toward lesbian, gay, bisexual, and transgender (LGBT) people to promote their self-affirmation, dignity, equality rights, increase their visibility as a social group, build community, and celebrate sexual diversity and gender variance. Read more on Wikipedia!/
Find LA pride events on LAPride.org, and Venice Pride events on VenicePride.org.
./
A YEAR AGO!
.
Venice Paparazzi was on the scene at the 2016 Orlando Strong Candlelight vigil in Venice, California on June 13, 2016.  100's came out to support and stand with Orlando!   View video, speeches, and event pics below of the 2016 Orlando Strong Vigal in Venice, California!

.
Click on play button above to watch video!
.-–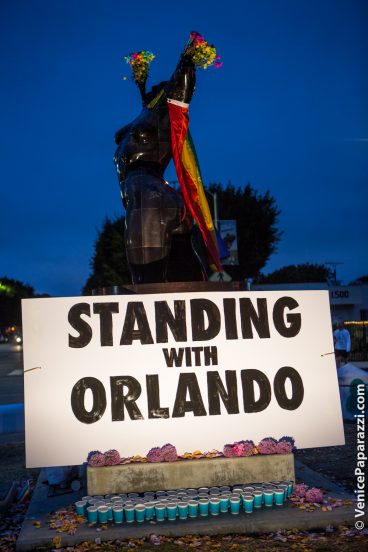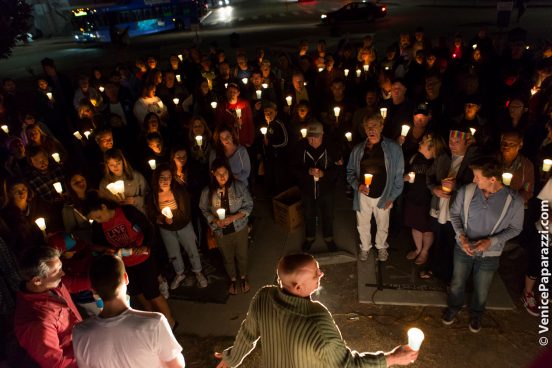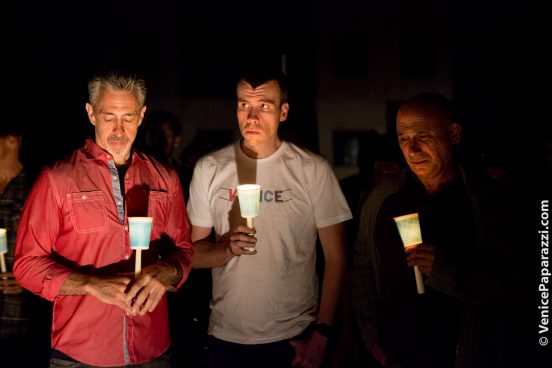 Venice Sign Producer George Francisco & Venice Pride's Grant Turck and Daniel Samakow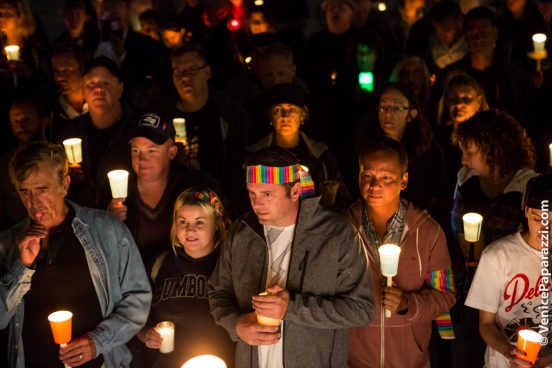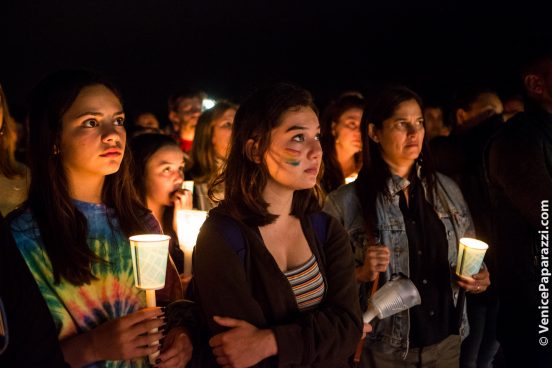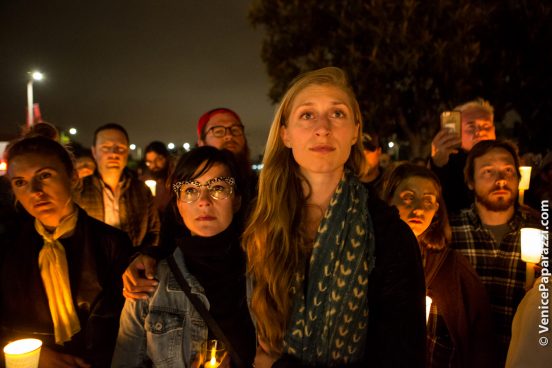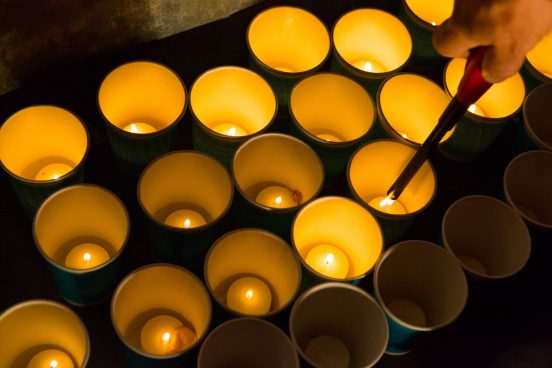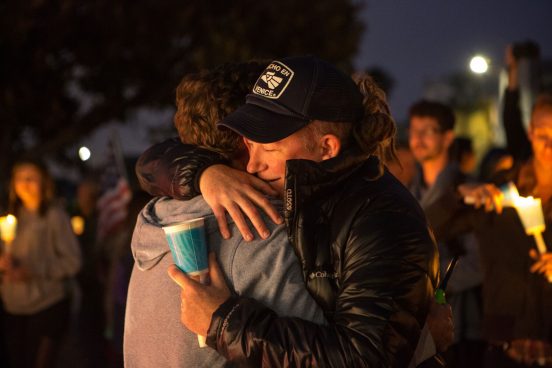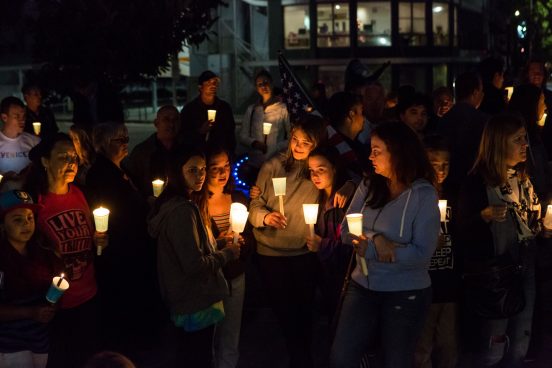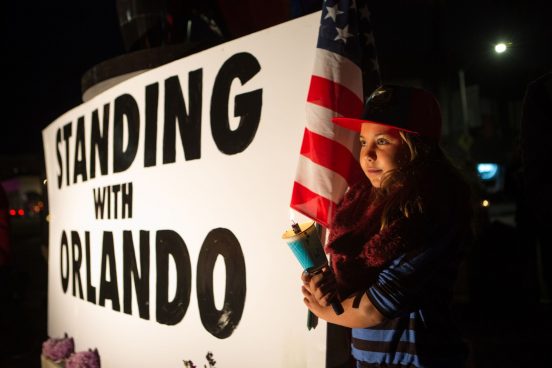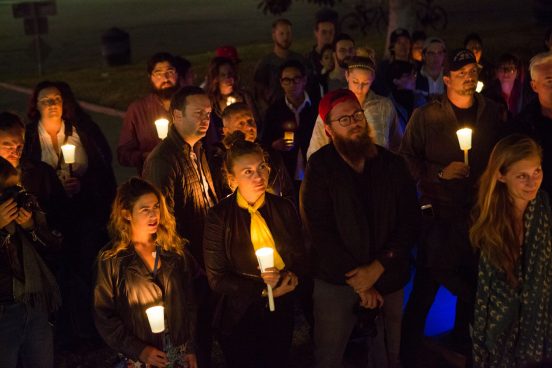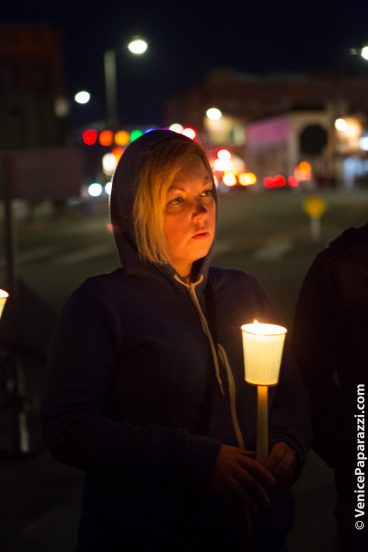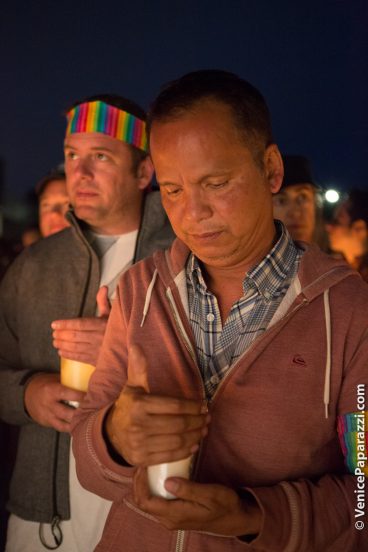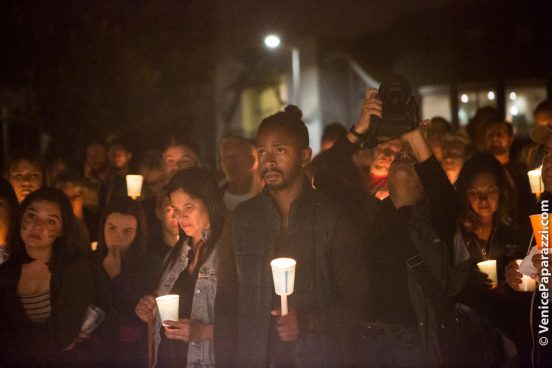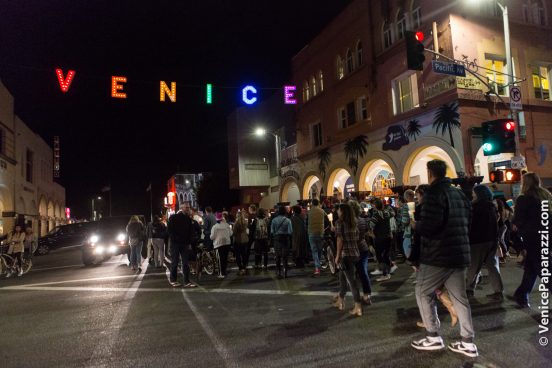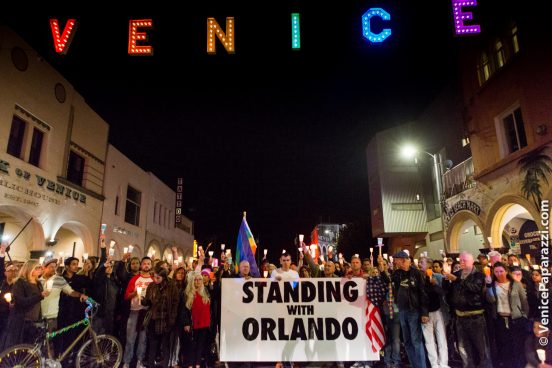 .
View all 2016 "Standing with Orlando" event pics!
—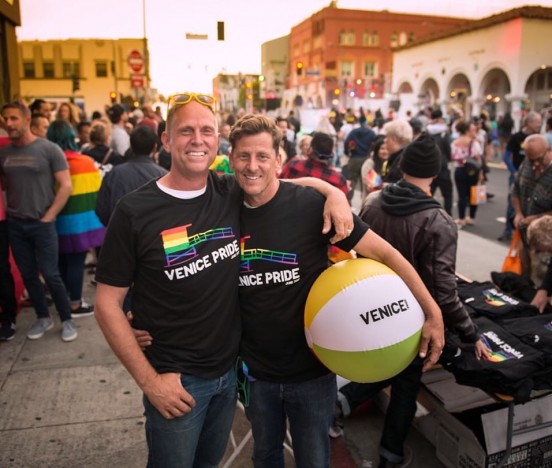 Meet Patrick Marston, the artist who painted the Venice Pride Tower!  Photo by Marta Evry
.
STAY CONNECTED!
.