Venice Paparazzi would like to congratulate Community Healing Gardens on their 2 year anniversary!    Thank you for doing great things!
Community Healing Gardens' goal is to create organic gardens in every school throughout the L.A. Unified School District, to educate and introduce the importance of nutrition, health, food safety and environmental sustainability. We also hope this will lead to healthier food optio
ns in the lunch and nutrition programs.
.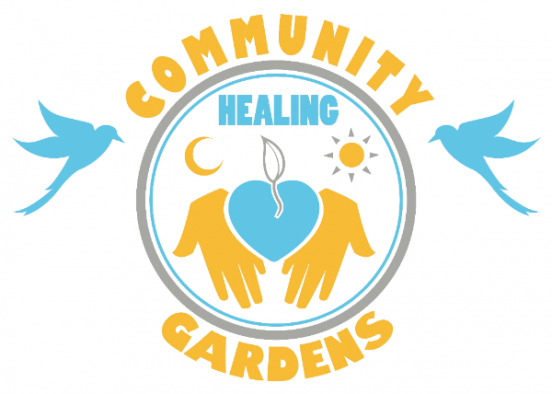 Here is a message from Community Healing Gardens' Director Ben Hirschfeld + CoFounder Nicole Landers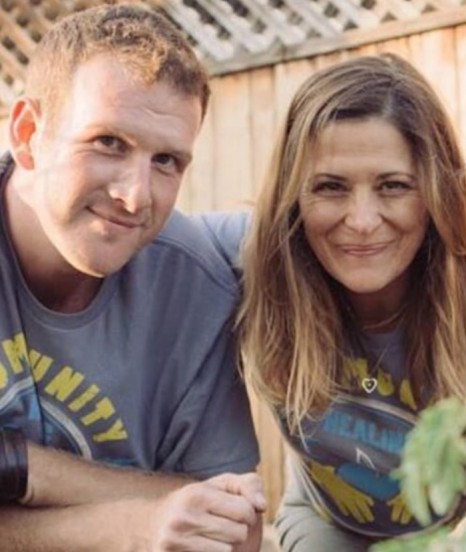 Because of your amazing support Community Healing Gardens is celebrating TWO years in June & it is hard to believe. So many awesome things to share, so we are going to dig right in!
What's growing in Venice! 
Summer is here and Venice is growing. Our community is expanding as we recently joined forces with St Joseph's Center and their culinary program for homeless men and women.  Not only do we harvest the food for Chef James and the students to cook, but we actually have started an internship program to educate in growing food, maintaining, and harvesting our street side boxes as well as food that  grows wild in the neighborhood.
CHG has also moved over 10 raised garden planters boxes to Oakwood Recreation Center to launch an afterschool garden club this spring with our Garden Educator and Urban Farmer, Sarah Klein. Over 25 local underserved Venice youth a week came through our program and learned about the natural environment, having a safe place to grow healthy food, performed moderate exercise, and positive social interactions.
/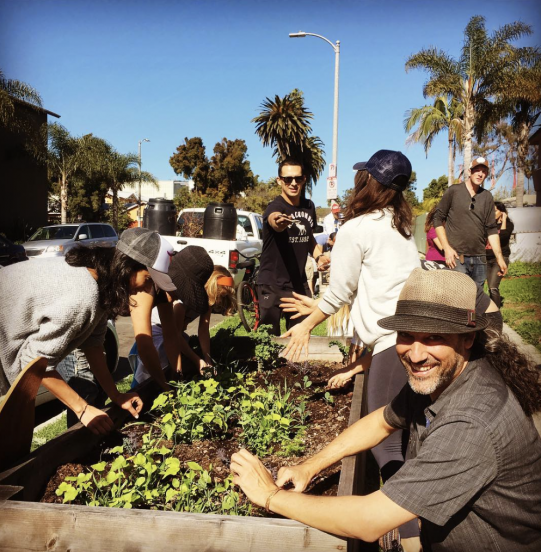 Now we are gearing up for summer programs with both Venice youth camps at Oakwood Recreational Center and Vera Davis Davis Center.
Anyone can come join us on our Venice volunteer days or even a day we are out and about in the neighborhood. You can Adopt a Box, help us purchase supplies and your company can do a Day of Service. Supporting CHG helps us to continue the work we are doing.  Say what!?
,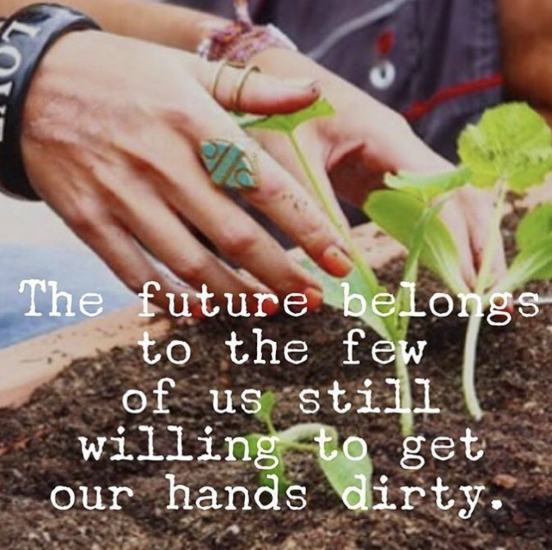 ,
What's growing in Watts!
As school ends this week in the Los Angeles Unified School District this is not farewell to Edwin Markham Middle School in Watts, Los Angeles but is just the beginning. CHG and our partnership with the
Los Angeles Clean Tech Incubator
(LACI) are building out this dormant one acre property with the school, students and community an urban farm, orchard, using clean technology to create and grow this one of a kind living classroom.  While in the beginning phase of the Watts Healing Tech Garden, CHG launched this Spring with the Boys & Girls Club of Markham. Our Garden Educator and Farmer, Brian Bailey led over 30+ middle schoolers a week on an adventure of germinating seeds, planting, teamwork, sustainable living, nutrition, confidence building and a safe clean outdoor place to just have fun! Principal Montoya is looking forward to next school year, along with his teachers, faculty, students and the community. Now we work to maintain the property, work with the local groups with summer workshops for both the at risk youth and adults in the community.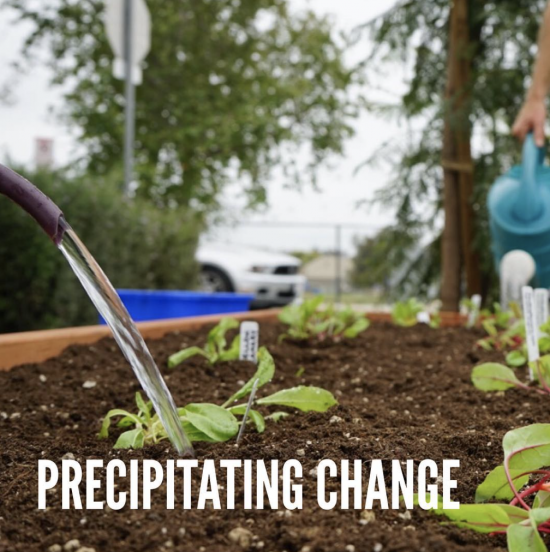 .
With your support we can change at risk youth lives, foster community, grow much needed fresh produce as well create safe sustainable thriving communities, one garden at a time.     So please help us mobilize the next generation of leaders!
.
.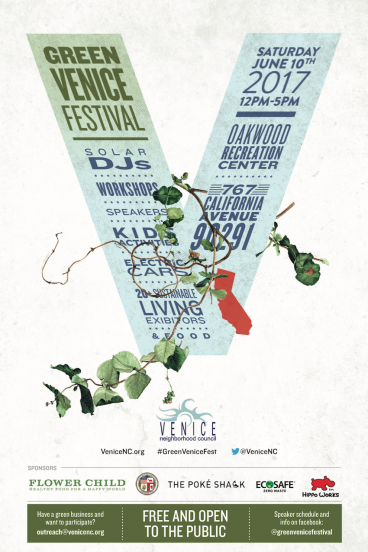 Happening now!  We hope to see you this Saturday, June 10th at the Venice Green Fest from 12 to 5pm where we will be hosting a Seed Bomb DIY workshop.  All ages are welcome including adults! Some awesome friends and partners will be there, SkySource Water, 5 Gyres, Livinghomes amongst others!
.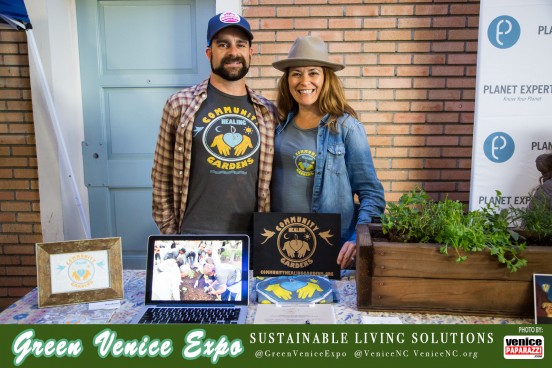 Saturday, June 17th  Save the date for a Venice Community Volunteer Planting Day.
Saturday, July 29th Our 2 Year celebration & summer seed to table fun-raiser.
..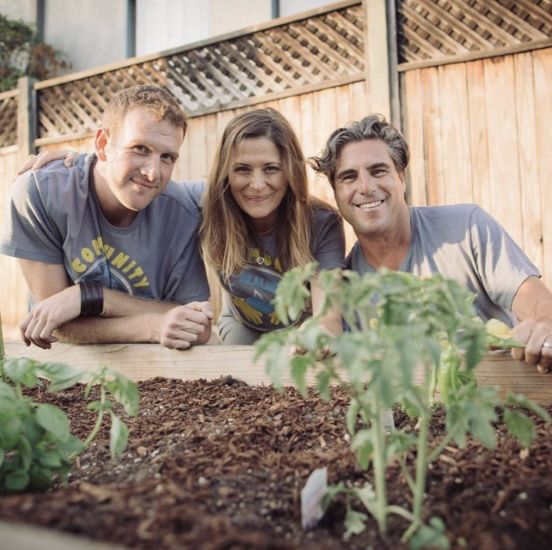 .
Here's to a great summer!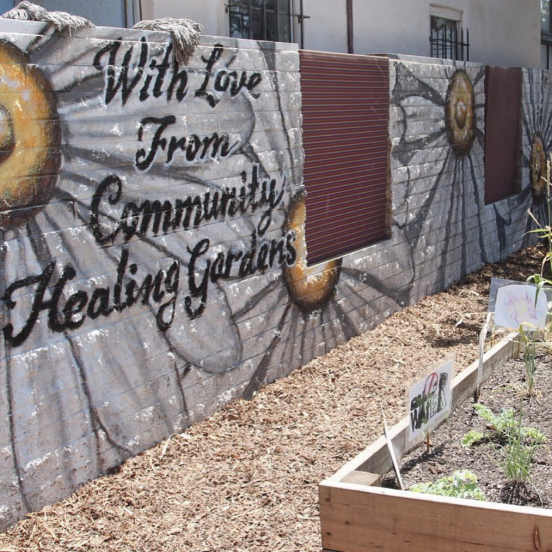 Happy Planting,
Nicole, Farmer Ben + the CHG Team
#allthingsgrowwithlove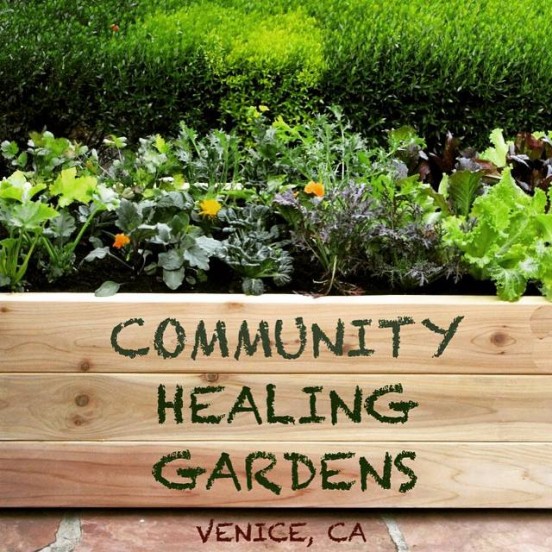 .
All photos above from CHG' Instagram