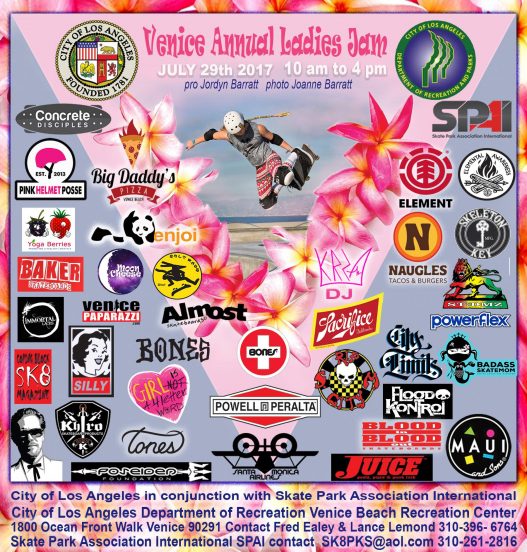 ./
Event hosted by the City of LA Department of Recreation and Parks in conjunction with Skate Park Association.
.
Here is a message from Heidi Lemmon!   "Save the date ladies!  Pro Jim Gray will be on the mic announcing, and DJ KRZA will be spinning!  This is going to be so much fun!   See you there!
All ages event.   Register with Fred Ealey or Lance LeMond!   Call in at 310.396.6764 or stop by the Venice Beach Rec and Parks,  1800 Ocean Front Walk.  90291.
Time:  10:00 a.m.-4:00 p.m.
.
About Venice Skate park:  The Venice's skate park is on the beach and it rules!  This 16,000 sq. foot skatepark is one of the only in the world located on a beach.  It features two bowls, a snake run and a street section with steps, rails and platforms.  Address:  1800 Ocean Front Walk. Venice, CA 90291.  Parking:  South City Parking Lot:  2100 Ocean Front Walk. Venice, Ca 90291.    For more Venice Skate info:  visitveniceca.com    
.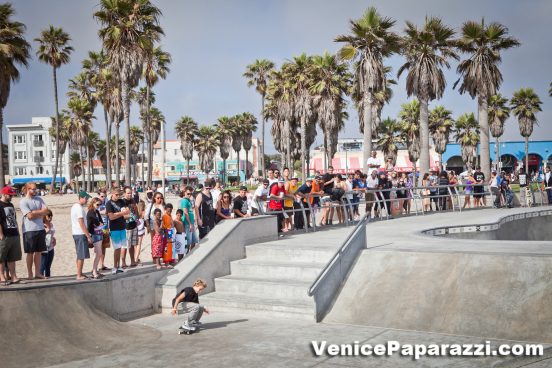 .
NEED TO UP YOUR GAME?  Take a skateboard lesson with Maui and Sons' Surf and Skate Shop or Roll Model Skateboarding Lessons
..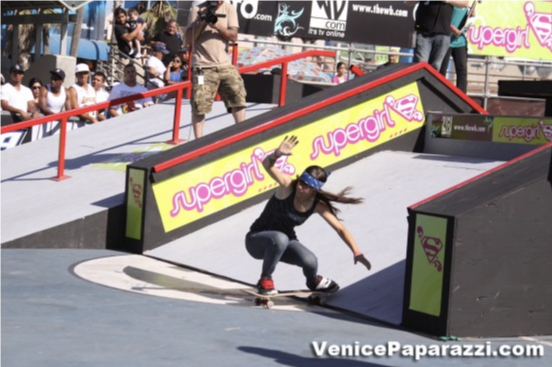 .l/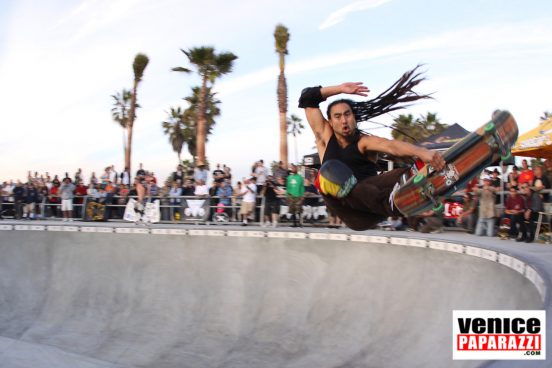 Photo:  Skate legend Bennet Harada.
.