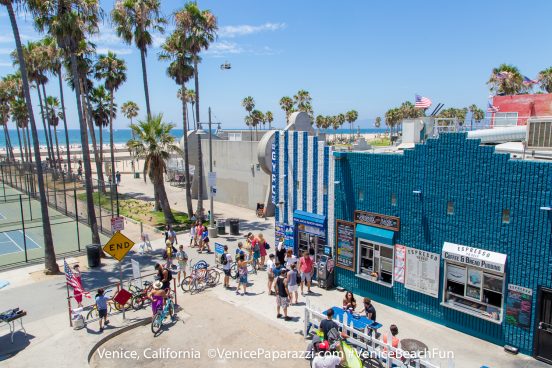 The 19th ave. food court, which is already the top of the food chain in the V, has taken it up to fever pitch!
This legendary enclave of walk up food windows now has grade A, top shelf sushi!  And, the prices can't be beat! Classic nigri, custom rolls, fried crispy rice, poke bowls, and more, are now affordable, and available on the outdoor, boardwalk adjacent, patio. 
Not only are they the only sushi spot on the boardwalk, the sushi is outstanding, as in legit Japanese sit down restaurant caliber. Ultra fresh yellowtail. albacore, tuna, crab, and  salmon, prepared to order from a real deal, career sushi chef is what you get.  And, if someone in your party wants a gyro, a smoothie,  drip coffee, or some organic, vegan coconut ice-cream, well you are in luck!  Neighbors to the sushi spot are Malaka brothers Greek food, Muscle Beach Juice Bar, Espresso Yo'self coffee, and Muscle Beach Nutrition.  Way to go 19th ave.!  We love seeing the neighborhood get better!
.
1827 Oceanfront Walk. Venice, California 90291.  Located on 19th Ave and Venice Boardwalk
.
Skate, surf and then enjoy sushi on the boardwalk!
.-.