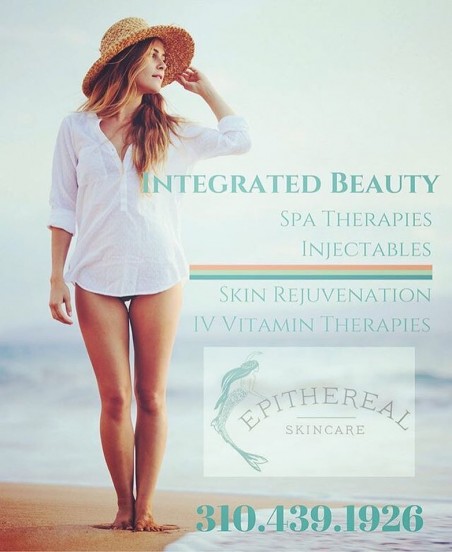 We are in love with Epithereal Skin Care and their HydraFacials!  Our skin never felt so hydrated, smooth, and clear. Thank you!
About Epithereal Skin Care:  An integrated beauty experience!  Non-Surgical approach to skin care. Located in Marina del Rey, CA.    
About HydraFacials: A perfect skin care solution for those on the go, immediate improvement in the appearance of fine lines, wrinkles, congested and enlarged pores, oily or acne-prone skin, hyperpigmentation and brown spots. This is the only procedure that combines cleansing, exfoliation, extraction, hydration and antioxidant protection in one single session, leaving you glowing and cleansed in 30 minutes.    View all their treatments here!    Their experts will help you choose the best treatments for your skin.
.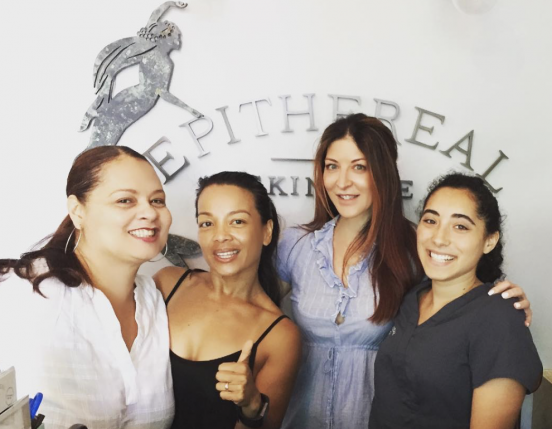 In this photo.  Venice Paparazzi's Edizen with the amazing Epithereal team!
.
Be an Epithereal Member!  Enjoy the year round benefits of integrated beauty, now for a low monthly cost, Epithereal Skincare members will have access to facials, peels, micro-needling, injectables, and prescriptive grade products!   View membership perks here!
/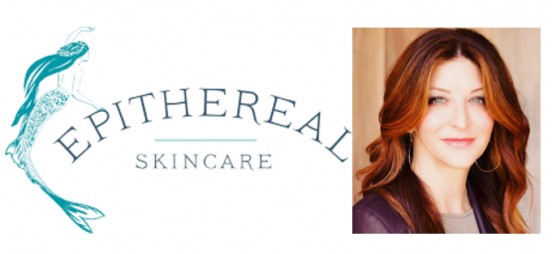 Realize there is always an opportunity to do better.  So, wake up every day and be the best you can be!  Inspirational words from Coleen Janeway of Epithereal Skin Care.   Check out the Venice Paparazzi interview with Epithereal's Coleen Janeway.
Tell us about Epithereal.  What makes it so special? 
At Epithereal, we focus on beauty from within. Skin care is a personal matter, which is why we strive to create a safe, trusted environment for our clients. We want each guest to be happy with their customized treatment plan.

Our professionals take the time to listen to individual concerns and objectives – carefully analyzing our clients' lifestyles and habits, in order to properly assist in meeting skin goals. We educate our clients on their skin's particular needs and create a regimen they are able to maintain using best practices for optimal skin health. Treatments and results will vary – however, our team will navigate you through times of uncertainty to ensure you are left with a manageable regime you feel good about.    View full VP interview with Epithereal's Coleen Janeway.
Check out all Epithereal Skincare's treatments here.  
An integrated beauty experience! Non-Surgical approach to skin care.  Injectables – Medical Spa – Vitamin Therapies & more!  To schedule your complimentary consultation, please call 310-439-1926 or make an appointment online.
..=.;.