5th Annual Stouts N Staches Brew Fest Returns to Venice Beach on Saturday, November 18, 2017 to Raise Awareness for Men's Health Issues and the Movember Movement

 
     Popular Venice Beach Restaurants and Bars Offer Food and Craft Beer Specials  
WHAT:  
Stouts N Staches is back for its 5th year in Venice Beach, bringing together local bars and restaurants on Windward Ave. for a block party-style fundraiser to raise awareness for the Movember movement and funding for men's health programs at Venice Family Clinic. Participating locations will offer craft beer and food specials to those with event wristbands. All attendees must flash their stash at the event, and those with the best mustache can enter to win the "Best in MO" award sponsored by Dollar Shave Club. The event kicks off at the new

 

Surfside

 

(formally Danny's) with a number of festivities. Other participating locations include

 

Larry's, Bank of Venice, Barlo Kitchen

 

+

 

Cocktails

 

and

 

Townhouse

 

for the official After Party with music by DJ Jedi.
The fest will feature a variety of beers and stouts from local breweries such as
Santa Monica Brew Works, Stone Brewing and Golden Road
. At the check-in location at Surfside, attendees will enjoy festivities such as free mustache and beard trims, braid bar for the ladies, men's health screenings, samples from California Beard Company, Dr. Scobii Superfoods and live music from
Jack of Hearts (Bob Dylan Tribute Band)
from 3-5 p.m and
The Gumbo Brothers
from 6- 8 p.m.. The event also features a VIP Stache Lounge, which includes beer and whiskey tastings, gift bags and more.
The first 50 men to arrive with mustaches will gain free entry. A portion of proceeds from the event will benefit Venice Family Clinic and their mission to provide quality health care for those in need.
Sponsors include:
Stone Brewing Co
.,
Freebird Rides, Dollar Shave Club, Men's Health Magazine, LA Weekly, Venice Paparazzi, California Beard Oil Company, Dr. Scobii Superfoods, American Born Whiskey

 
and
 

Elijah Craig Whiskey
.
.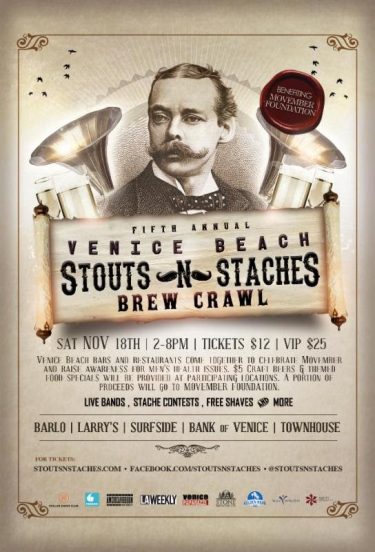 WHEN: Saturday, Nov. 18, 2017, 2-8 p.m. 
WHERE:  Event commences at Surfside (23 Windward Ave, Venice, CA 90291)
Other participation locations include
Larry's, Bank of Venice, Barlo Kitchen + Cocktails and Townhouse.
TICKETS:  GA- $12 in adv., $15 day of includes event wristband that provides food and drink specials at participating locations, free beard trims, health screenings, healthy snacks as well as live entertainment 3-7pm at Surfside.


VIP- $25 in adv which includes craft beer tastings in The Stache Lounge at Surfside, whiskey tastings, and swag from Dollar Shave Club.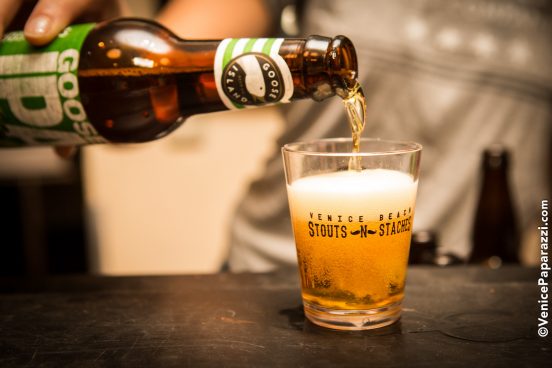 ABOUT VENICE FAMILY CLINIC:
Venice Family Clinic's mission is to provide quality primary health care to people in need. Launched in 1970 by founder Phillip Rossman, MD, and co-founder Mayer B. Davidson, MD, the Clinic has grown from a small storefront operation into the largest community health center on the Westside of Los Angeles County, with 12 sites in Venice, Santa Monica, Mar Vista, Inglewood, and Culver City, serving 26,000 men, women, and children annually. Venice Family Clinic provides screenings and health education for prostate, colon, lung and skin cancer. For more information, visit

 

www.venicefamilyclinic.org. 
ABOUT MOVEMBER
The Movember Foundation is a global charity raising funds and awareness for men's health. These funds deliver breakthrough research and support services to allow men to live longer, healthier, happier lives. Since 2003, millions have joined the men's health movement, raising more than $650 million and funding over 1,000 programs through impact investments, focusing on prostate cancer, testicular cancer, poor mental health and physical inactivity.
The Foundation runs awareness and fundraising activities year-round, with the annual Movember campaign in November being globally recognized for its fun and innovative approach to raising money and getting men to take action for their health. During Movember, we challenge men to grow a moustache or to make a commitment to get active and MOVE, both of which are about real action for health and are done to spark conversation and raise vital funds and awareness. For more information, visit
www.movember.com.
.
View the Stouts N' Staches experience!  
.

For more info and to get tickets, visit stoutsnstaches.com.

/
i
View last year's experience through the lens of  Venice Paparazzi
..
Need photographers or a fun photo booth?  Hire Venice Paparazzi for your next event!
.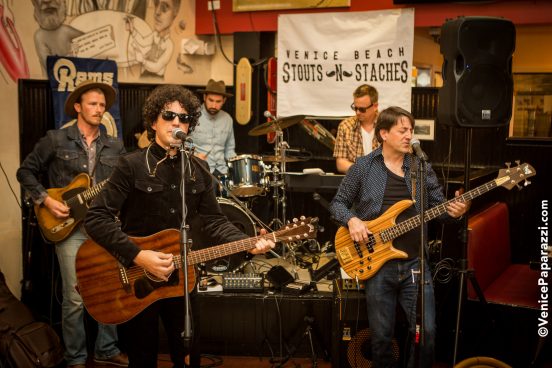 Jack of Hearts (Bob Dylan Tribute Band)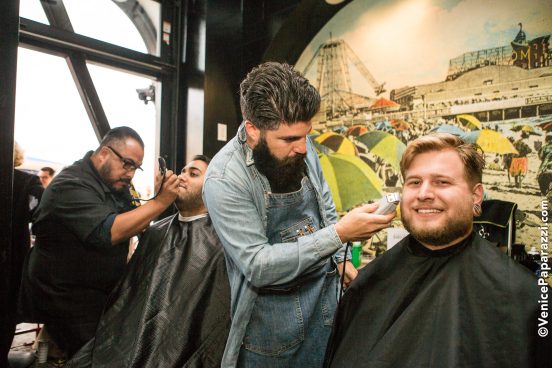 Free trims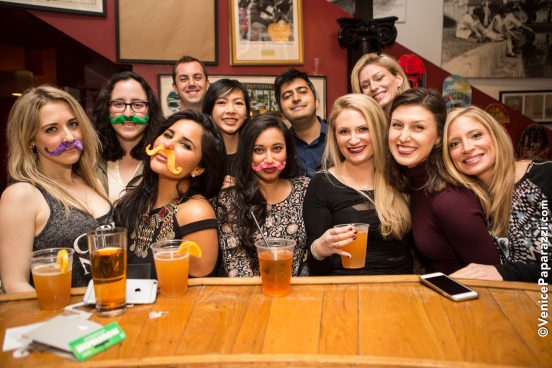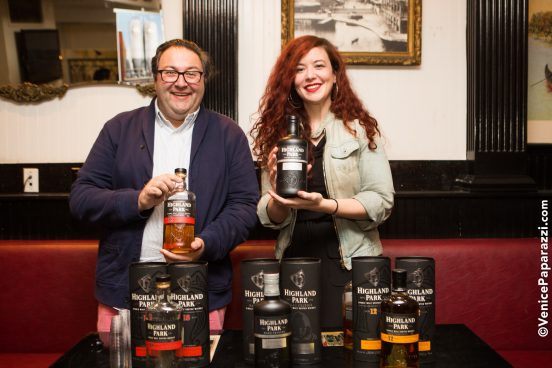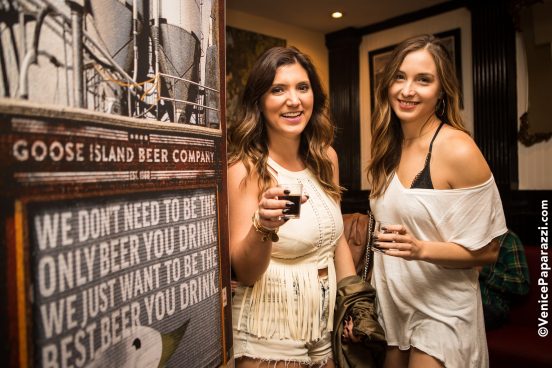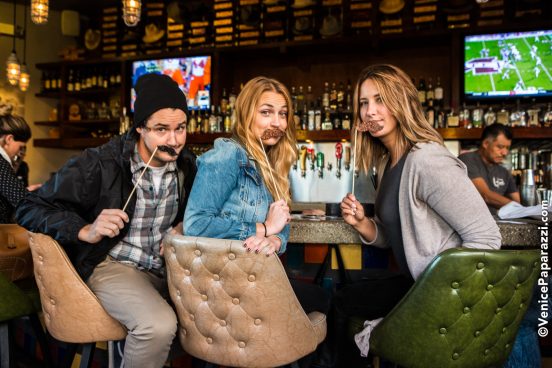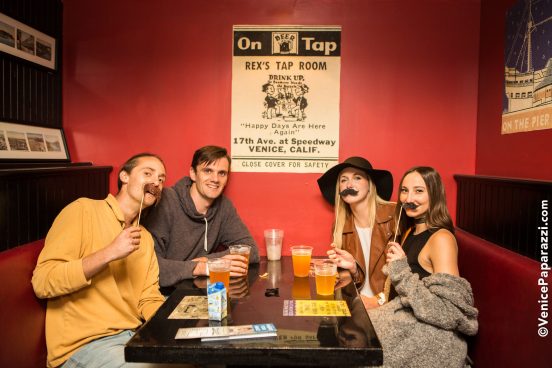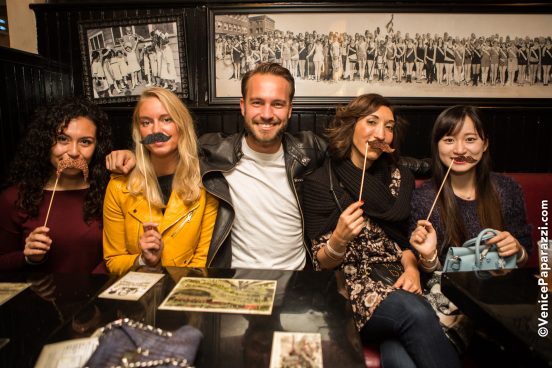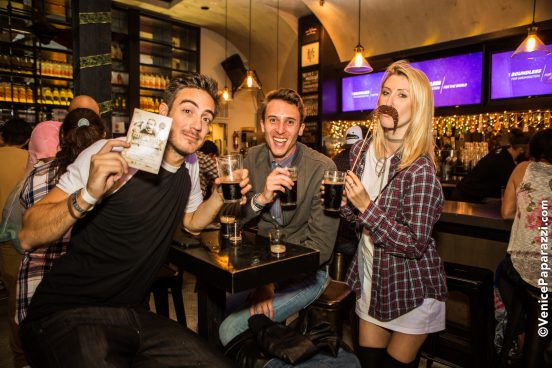 .
For more info and to get tickets, visit stoutsnstaches.com!
.
Having an event, and need photographers or a fun photo booth?  Hire Venice Paparazzi.  HireVP.com