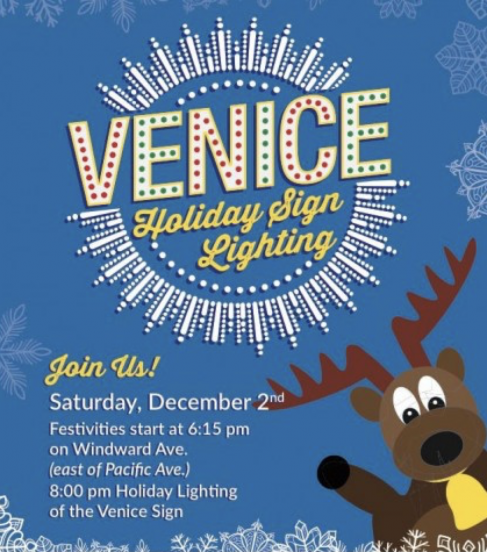 Join the Venice Chamber of Commerce and local merchants at the Sixth Annual Holiday Lighting of the Venice Sign presented by FMB Development on Saturday, December 2nd, at the Venice Sign on Windward Avenue and Pacific Avenue. Festivities will begin at 6:00 p.m. with a pre-lighting free concert. The lighting of the Venice Sign will be at 8:00 p.m. Councilman Mike Bonin and a special celebrity guest will pull the switch and change the Venice Sign colors to from white to red and green. Previous events featured celebrities like P!nk, Robert Downey Jr. Anjelica Huston and Robby Kreiger of The Doors.
During the event, the City of Los Angeles will close Windward Avenue east of Pacific Avenue for on-stage entertainment and exhibits.  A limited number of tables are available to those who participate in the event as a sponsor, and tables will be available for purchase a la carte by businesses looking to introduce themselves, their service or products to the Venice community and for non-profits. Those interested can contact [email protected] or call 310-822-5425.
For the third year, the Venice Chamber of Commerce is bringing together all local public school children in a poster contest to illustrate what the holiday season means to them. The "My Venice Holiday" Poster Contest, brought to you by Venice's new Ben & Jerry's "On The Boardwalk" , will feature the work of the winners of each grade level from the public grade schools in Venice. Poster contest winners, one each from grades K-5 from all of Venice's public schools, will receive a $100 gift card and other assorted holiday presents. All entries will be posted for public display at the 6th annual Holiday Lighting of the Venice Sign. " The Venice Art Crawl's My Venice Holiday poster contest is the launching of the 2018 VAC Year of Children's Art inspiring children to create more art. "They are the artists of the future in Venice" said Sunny Bak, Venice Art Crawl President.
.
The Venice Chamber is also collecting toys for the Muscle Beach Toy Drive . Please help support the cause by bringing an unwrapped toy to donate. Collection boxes will be at the Chamber table.
.
.
The Venice Chamber of Commerce is extremely grateful for our sponsors, for it is their contribution that makes this event possible! TItle sponsor: FMB Development. Premier sponsors: Great White, Google, Zefr, the Venice Whaler and Ben & Jerry's (who sponsored the 'My Venice Holiday' poster Contest). Contributing Sponsors : Breakform Re, LA Car Guy, Venice Free RIde, West Coast Investors, Burn Fitness, Dune, Yo! Venice, Deasy Penner, General Real Estate, StrongHouse Realty, Hotel Erwin, Venice Place, Vittoria Coffee, Halton Pardee, Reiss Co, Rose Cafe, Venice Living Mag, Live List, James' Beach, Canal Club, Sidewalk Cafe, Bank of Venice, Gjelina Foundation, Dept of Good, Sky Water The Brig, LiveList, LA Louver Gallery, Campbell Wellman, Menotti's, The Townhouse, Bambee, Surfside, Roosterfish, South End, Vice and PMC .
The Venice Sign, a federally registered trademark of the Venice Chamber of Commerce and Venice's most iconic symbol, attracts thousands of tourists to Venice. In 2007, the Venice Sign Restoration Project recreated and installed the contemporary version of this historic sign. Since that time, the Venice Chamber has been responsible for maintaining the sign and for protecting its trademark. Today this lasting legacy is restored across Windward Avenue as a tribute to the celebrated Venice of years past and a modern day gateway to the world famous Venice Beach. Continuing year-round, the Venice Chamber of Commerce, through programs and events, raises funds to support the maintenance of the Venice Sign. Those interested in adopting a bulb or donating can go to www.venicesign.org .
The Venice Chamber of Commerce is an organization of business leaders who actively serve as advocates for the ever-growing Venice business community. Through dynamic networking events and diverse committees, we support the interests of area businesses and contribute, to improving the vitality of the local economy; positioning Venice as the "creative soul" of Los Angeles. To learn more about the Venice Chamber, visit www.venicechamber.net
View last year's Venice Sign Lighting experience through the lens of Venice Paparazzi.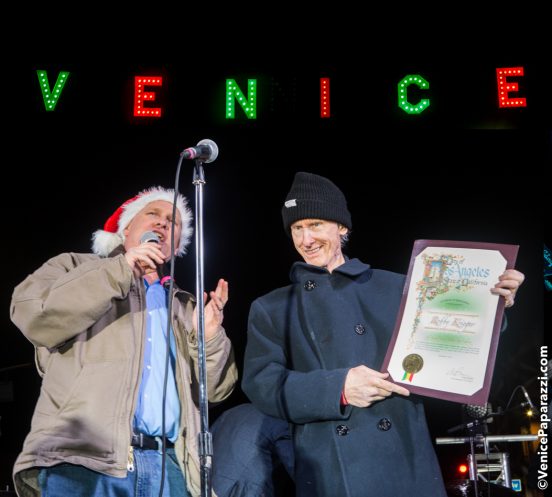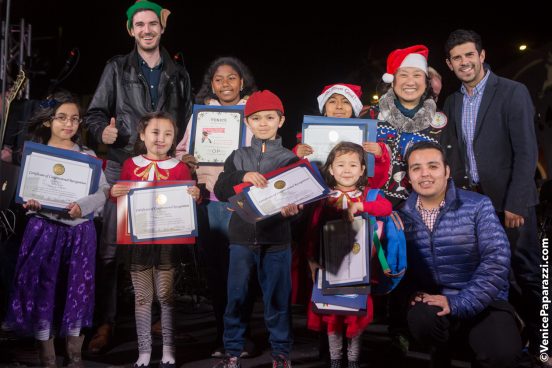 .
.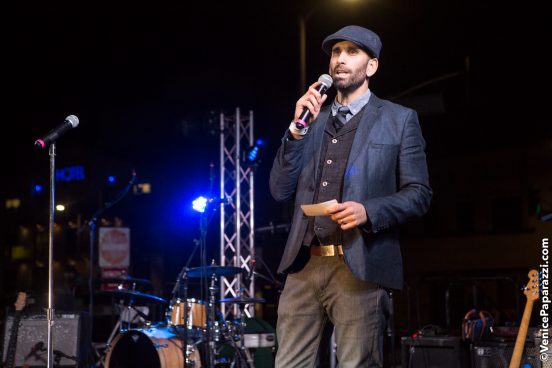 Mike Newhouse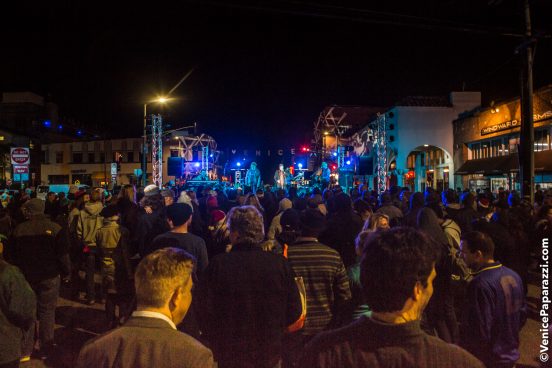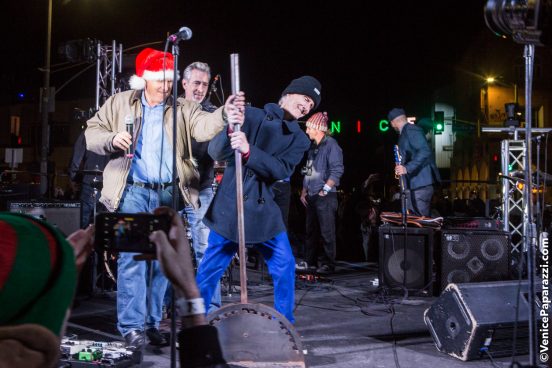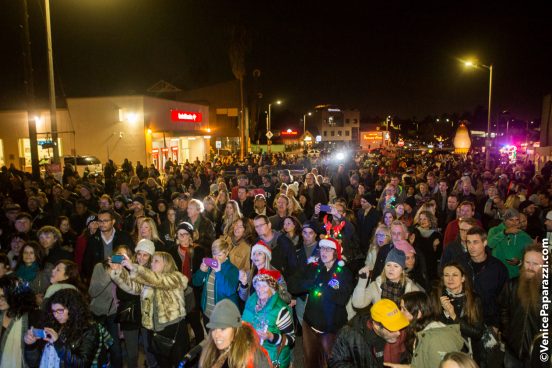 The Doors legend and Rock & Roll Hall of Famer, Robby Krieger, and Venice Sign Event Producer George Francisco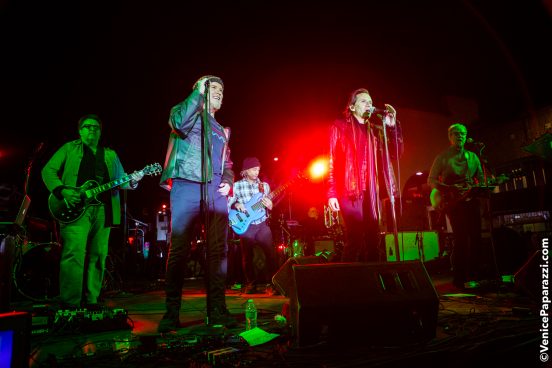 The Band Venice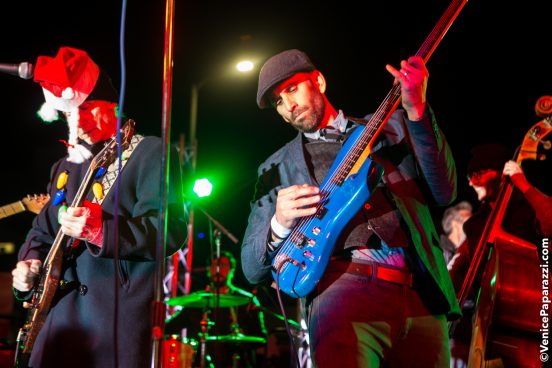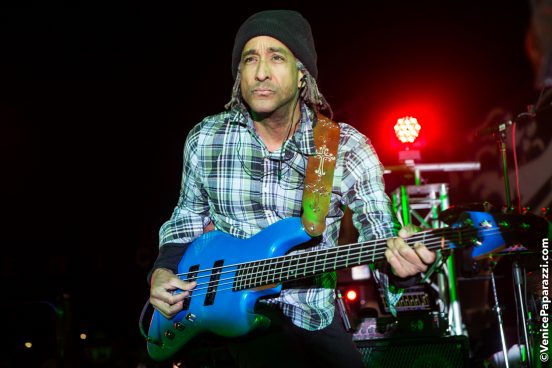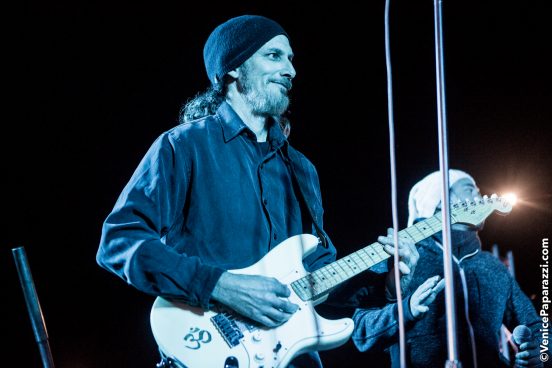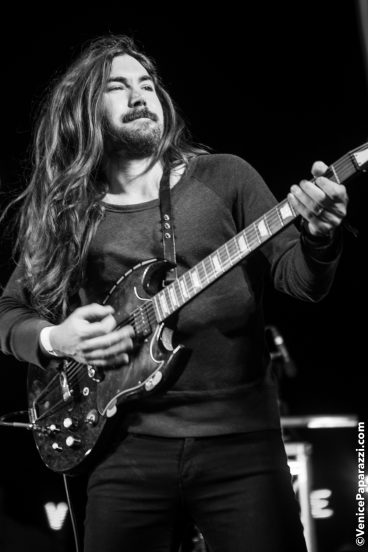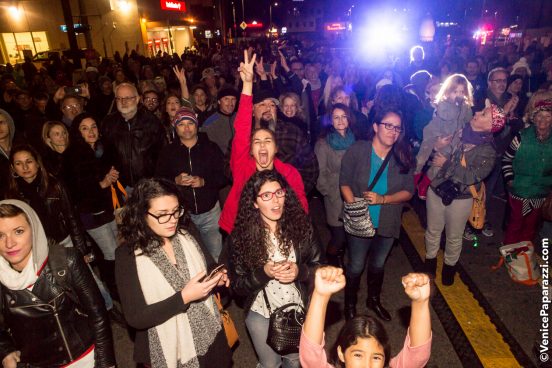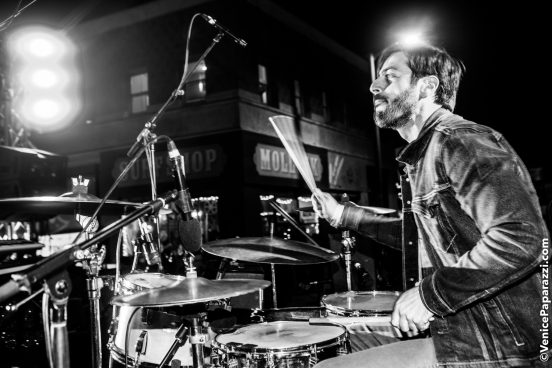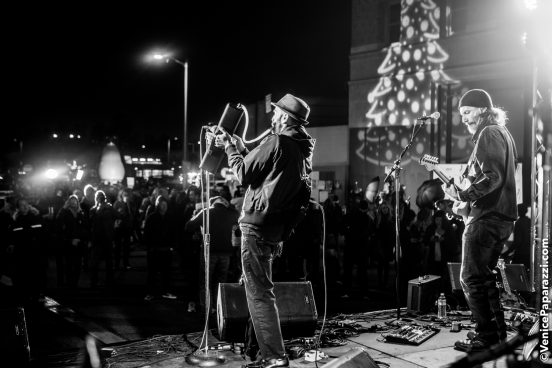 Christopher Hawley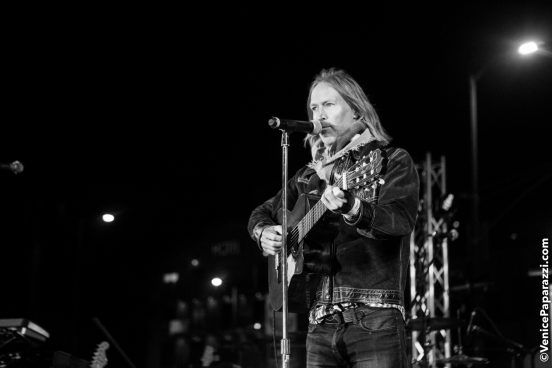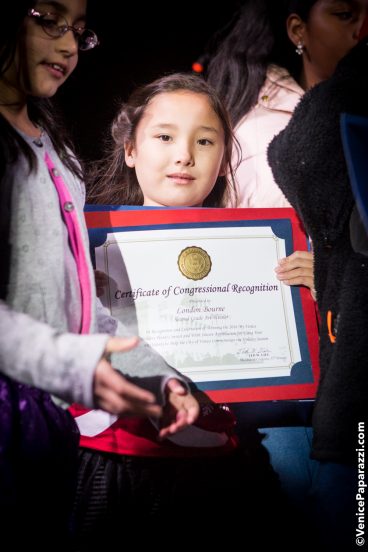 Winners of the Venice Art Crawl ""My Venice Holiday" poster contest.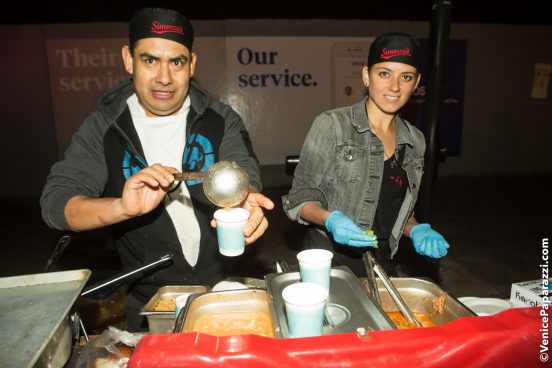 Complimentary soup from local's favorite Simmzy's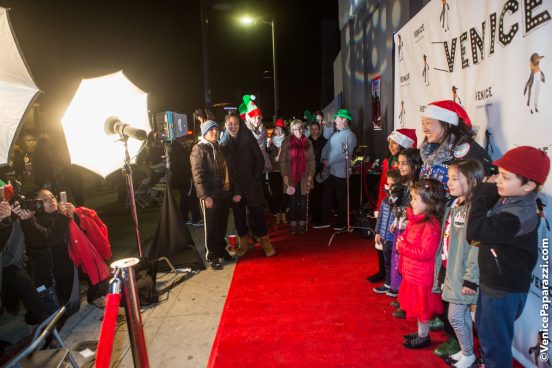 Red carpet by Venice Paparazzi, and photo booth sponsored by Venice Chamber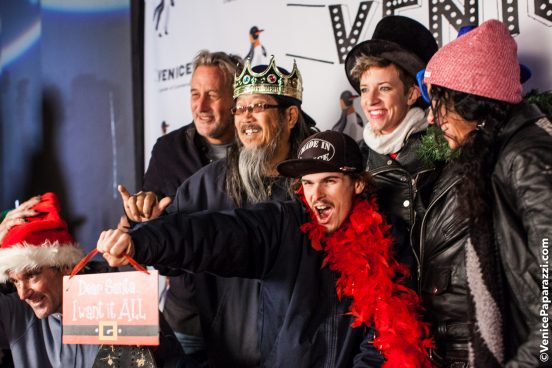 Venice Skate Legend Jeff Ho, Piracy and friends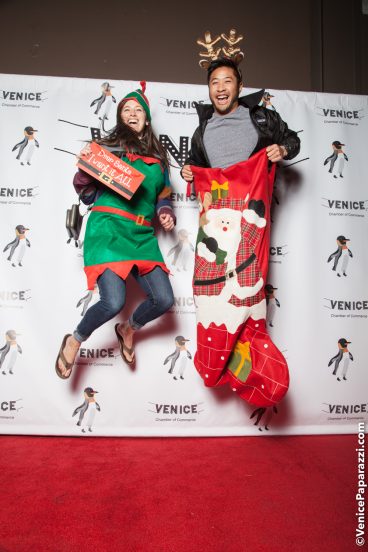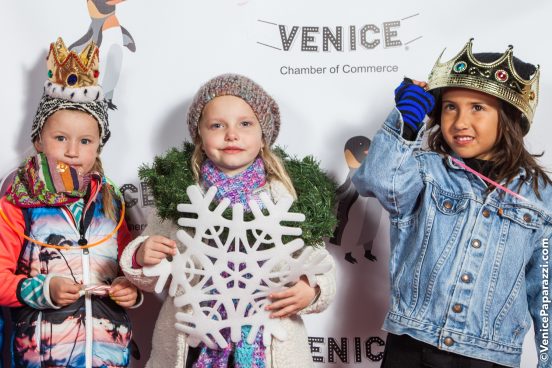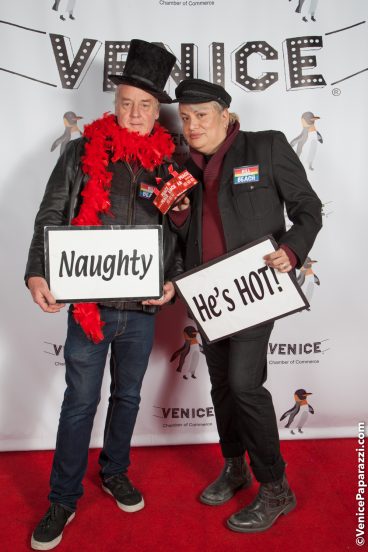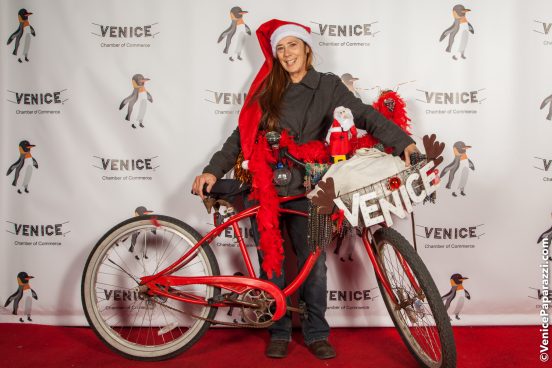 Beth and the Venice Sign bike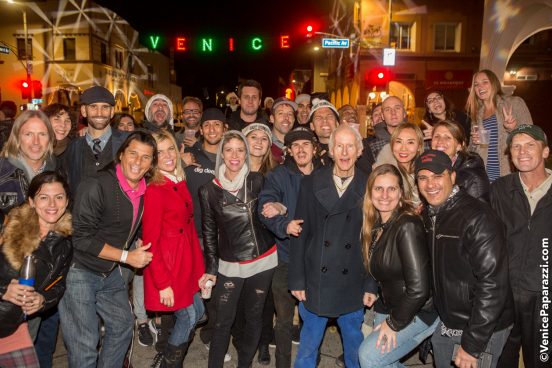 And of course we had to get our group photo with Robby Krieger.  Fun
All photos by Venice Paparazzi.  Hire Venice Paparazzi for your next event. www.HireVP.com
.
For more 2017 Venice Sign Holiday Lighting info:  http://venicechamber.chambermaster.com/events/details/6th-annual-holiday-lighting-of-the-venice-sign-20359