Stay local on New Year's!  Check out this list of local NYE parties New year's Day events!.
Let's send 2017 off with a bang and bring in  2018, with a great big Venice welcome!  Venice Paparazzi and VisitVeniceCA.com has the list for the best NYE parties, local hotel room deals,  and all the fantastic New Years Day brunches and activities!  Cha Cha check it out!/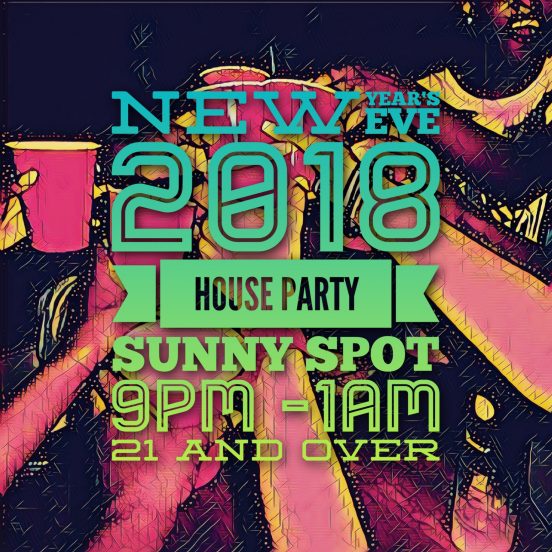 Join Sunny Spot for New Year's Eve!  Come ready to dance and celebrate into 2018.
DJ
Bottomless Drinks
Snacks & Food available for purchase
New Years Eve party favors
Champagne Toast
9p-1am
21 and over
Pre-sale $55 / $65 at the door.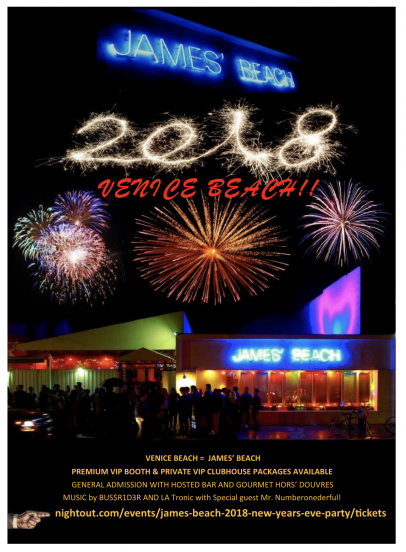 JAMES' BEACH 2018 New Year's Eve Party
This year dance, dine and party under the stars in Venice at famous James' Beach!  Tickets & Booth Reservations are limited and pricing will increase based on demand or by December, 26th.  For  more info and tickets:  https://nightout.com/events/james-beach-2018-new-years-eve-party/tickets
.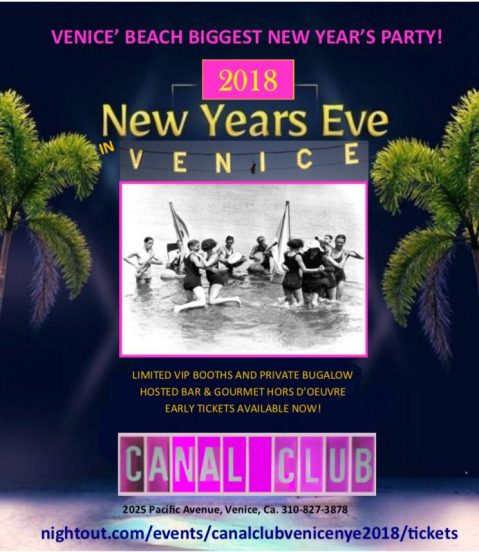 .
Canal Club Venice Beach 2018 New Year's Eve Party.  Join  us at Canal Club Venice as we bid 2017 farewell & welcome 2018. Live Dj's provided by Venice Beats. We have various packages available for purchase. Buy your tickets now before they sell out. Party starts at 9pm – 2am.
VIP Hors D'oeuvres and premium all night bar packages.
Limited VIP Booths and Private "Stilt House" Bungalow
Limited Guaranteed "No Line" Ticket.
For  more info or to get tickets:  www.canalclubvenice.com/nye
.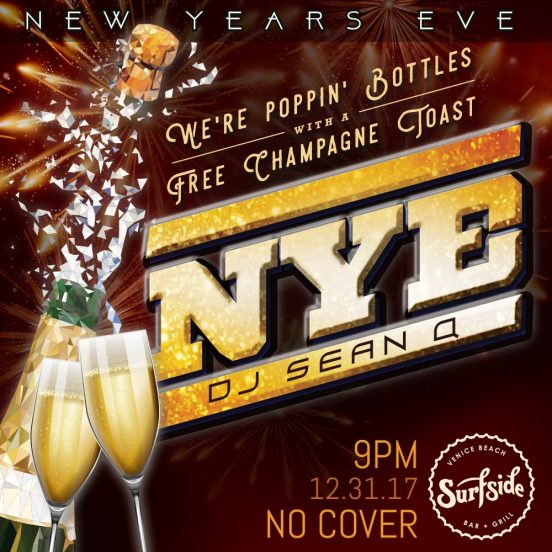 Surfside Venice is  going all out for the countdown to 2018!   They are rolling out the  red carpet so dress to impress & enjoy the party!  Lilo and Dakota will be serving the last drinks of 2017, DJ Sean Q drops the first beats at 9pm to get the party rockin', and party favors for everyone!  No cover charge, 21+, and a free champagne toast.  Details here. 
....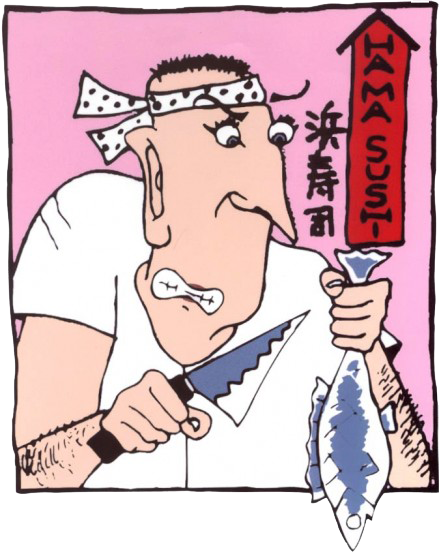 Hama is open NYE and on New Years Day!  Did you know that udon or ramen soup is the perfect cure for hangovers? Nice! See you on New Year's Day Hama Sushi! 
Established in 1979, Hama Sushi can be traced back in time to being one of the first sushi restaurants on the westside. Known for it's unique ambience and casual setting, Hama brings the freshest and friendliest service. Locals, tourists and newcomers can all enjoy traditional Japanese cuisine with unique fusion dishes. Located on the circle of Windward/Main street, a block from the famous Venice Boardwalk, Hama has been a part of Venice Beach's history for the past thirty years. 213 Wndward Ave. (on the circle) ww.HamaSushi.com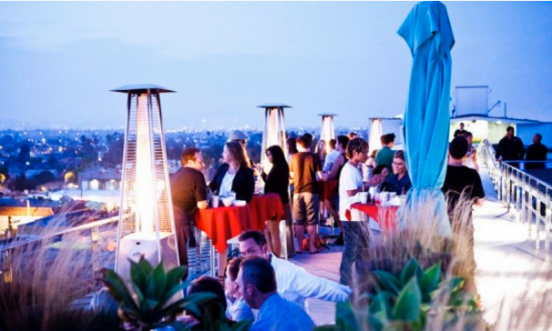 ,
.
Ring in 2017 at High Rooftop Lounge! 360 degree view of Los Angeles, DJ, party favors, and more!  This is the best place in Venice to watch Marina del Rey's fireworks!   Reserve your private table today by calling (424) 214-1062   www.hotelerwin.com
_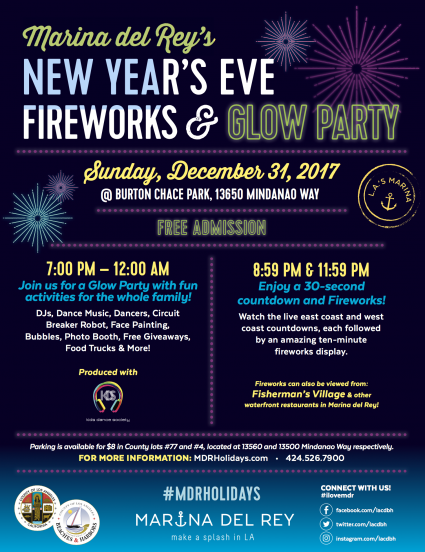 .
FIREWORKS IN THE MARINA!  Come early this year for a Glow Party, 7 p.m.–midnight, with face painting, DJ music, dancing, and food trucks. Watch live broadcasts of the east and west coast countdowns to the New Year – with fireworks at 8:59 p.m. and again at 11:59 p.m.  Details here.
.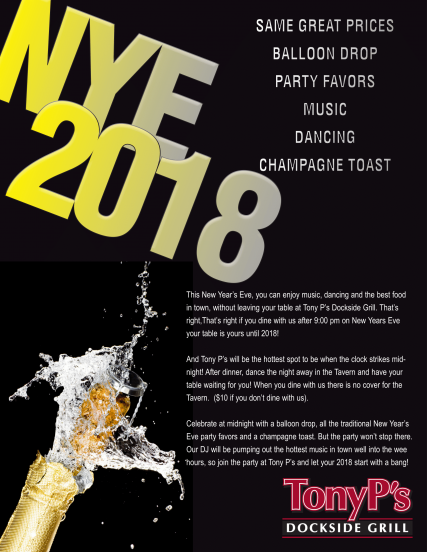 .
NYE 2017 at Tony P's Dockside Grill in the Marina! This New Year's Eve, you can enjoy music, dancing and the best food in town, without leaving your table at tony P's Dockside Grill.  That night, if you dine with Tony's after 9 p.m. on New year's Ever, your table is your until 2018!   Same great prices, balloon drop, party favors, music, dancing, champagne toast, and fireworks over the Marina at 9:00 p.m.  www.TonyPs.com
.
Join Cabo Cantina – Venice Beach  in saying Adiós to 2017 and Hola to 2018!
.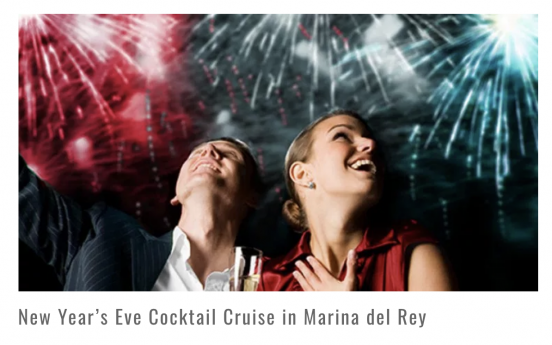 Toast to the New Year on a Hornblower Cocktail Cruise! Enjoy a boarding glass of champagne and a scrumptious spread of appetizers and desserts. Then dance to DJ entertainment or watch the Marina del Rey sights drift by from the outdoor decks. Ring in 2018 with a champagne toast and the best view of the fireworks at midnight. Details here.
.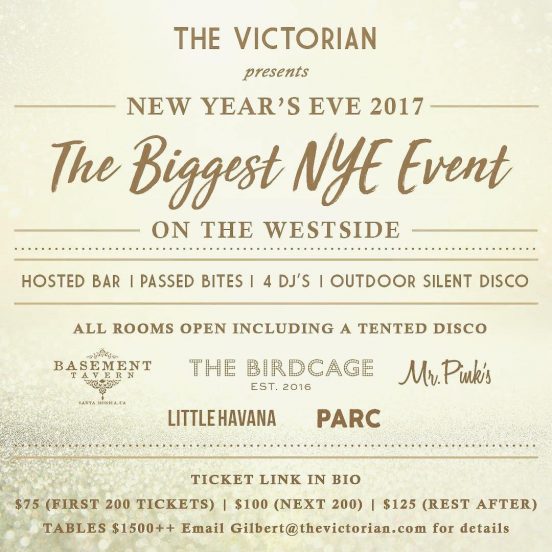 Celebrate NYE at the Victorian!  
All rooms open including a tented Disco.
All Rooms will be open The Basement Tavern, The Birdcage, Little Habana, Mr. Pinks, and Park
 .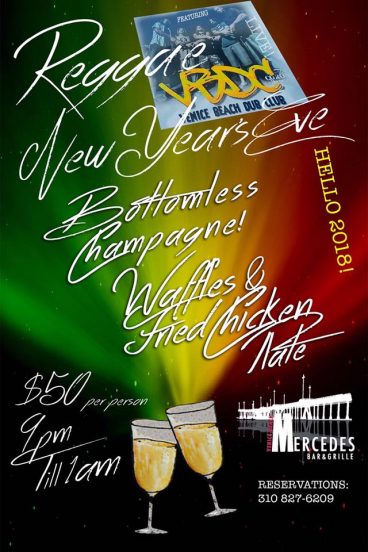 Join
Mercedes Venice
on NYE for an IRIE!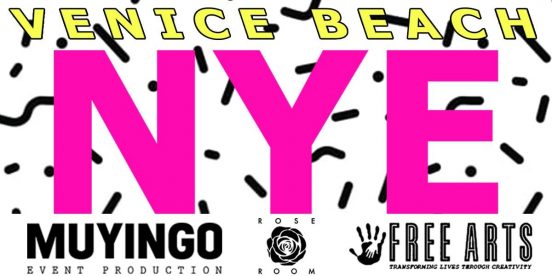 .
Venice Beach NYE Bash at The Rose Room Venice.    The space will be transformed into a bohemian Moroccan lounge consisting of decadent cocktails, sparkling toasts, music all night, and special live performances. See you on the dancefloor! Ditch the expensive Uber rides and stay local! This one is for the Westside!  Details here.
.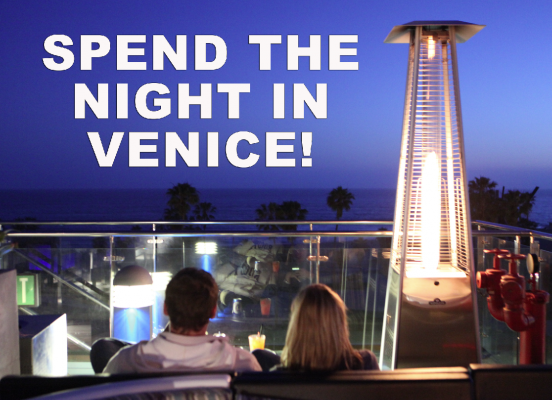 Don't drink and drive!  Play smart!  Spent the night in Venice!  Check out this list of local hotels!
.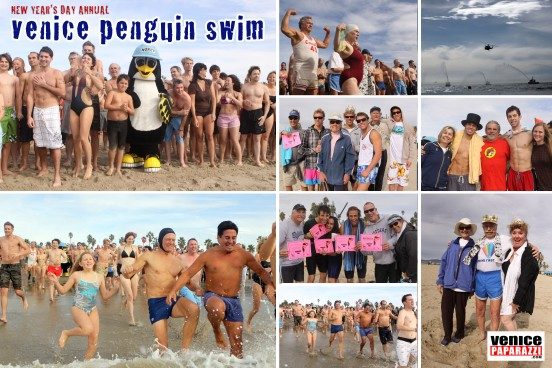 The Venice Penguin Swim is a great way to start off the new year in Venice!   Plunge into the brisk Pacific Ocean with family and friends on Jan. 1, 2018.   Details here. 
.
.
Thing to do in Venice this weekend and on New Year's Day! Cruise the coast with the family. Need an extra bike or skateboard? Rent them from family owned and long time Venice business Jay's Rentals! http://www.visitveniceca.com/2015/07/30/bike-path/
,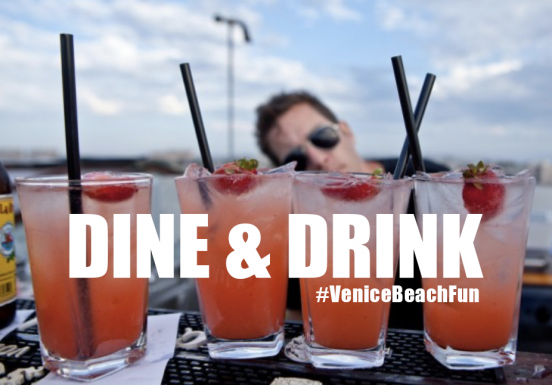 Celebrate the New Year with food and drink at the following locations.   Click here or view suggestions below.  Check out VisitVeniceCA.com for events, attractions, activities and more.
.
.
James' Beach to host their 21 Annual New Year's Day Brunch. Toast to the New Year with $6 Hangover Bloody Mary's and Mimosas. Check out their special New Year's Brunch menu. Incredible!   James' Beach is a California-neighborhood-beach restaurant serving modern American comfort food and featuring an award winning wine list and full bar. Click on image above for menu.  JamesBeach.com
.

.
Brunch on historic Windward Ave at Surfside Venice!   Surfside is your place to kick back and be comfortable: a haven from the lovable madness that is Venice Beach. Step off the busy boardwalk and relax into a long lazy afternoon with locals. All you need to do is take a moment to sit down & unwind!  You'll find us at the Venice Breakwater on the corner of Windward & Speedway. If you know the hood, you'll find us! All your friends are here, we've got the beer & great food – join us for dinner and we'll even do the dishes!  www.SurfsideVenice.com.
...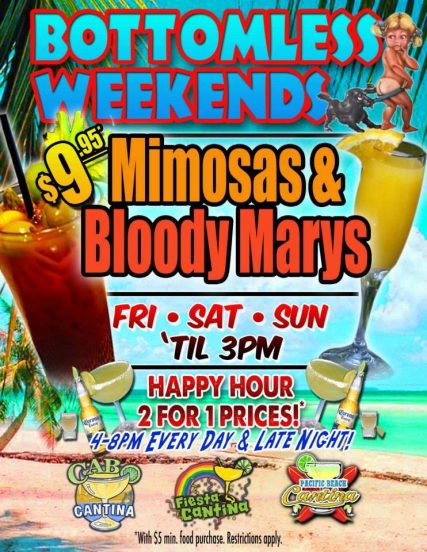 Bottomless weekend mimosas and bloody Marys, and 2 for 1 Happy hours at Cabo Cantina!  Fire pit, jukebox, mexican cuisine, 2nd floor and more! www.CaboCantina.com
.
Bring the family to The Sidewalk Cafe!  A Venice Boardwalk landmark for 41 years, The Sidewalk Cafe offers fresh, high-quality, well-prepared food with generous portions. And all of our soups and sauces are homemade. The outdoor covered patio provides a beautiful view of the beach and ocean while street performers and an eclectic crowd continuously entertain. View menu on    www.TheSidewalk.com
.

New Year's by the Venice Pier at Simmzy's!  Simmzy's  easily has the best draft and bottled beer selection of anywhere in the vicinity, and a breezy beach vibe patio that says "let's chill here."  And, the food as well is fantastic!  Their burgers are boss, and with offerings from short rib salad to tuna poke Simmzy's has something for every palette.    Simmzy's: "A local's pub serving artisan foods, craft beers & small production wines.  www.simmzys.com.
.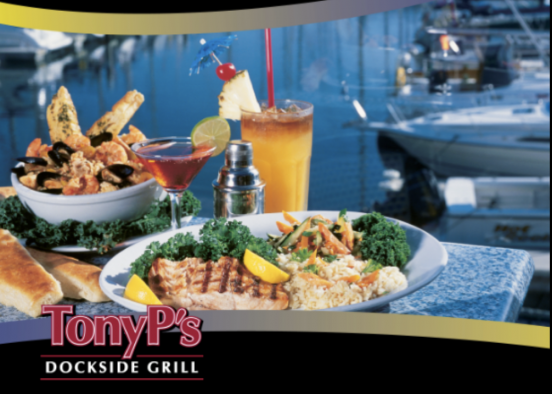 Celebrate a New Year at Tony P's Dockside Grill in the Marina!   www.TonyPs.com
.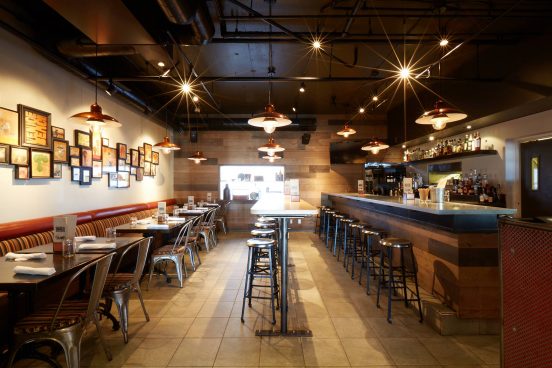 Dine and drink at Barlo Kitchen and Cocktails!   At Barlo, we strive to provide our guests with first-rate food and beverage by sourcing our ingredients from the highest quality local and artisan producers. To the greatest extent possible, we source from local producers that we feel embody the values and principles that mirror our own: locally produced, artisan quality, organic, sustainable, humane animal treatment, and minimal processing.  http://hotelerwin.com/barlo-kitchen-and-cocktails
.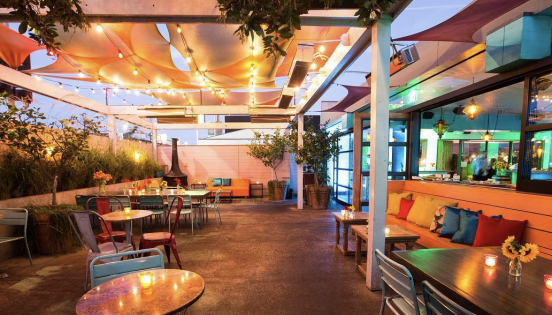 Brunch at Sunny Spot!   Sunny Spot has become a neighborhood joint for all people to gather, relax, and share some great food & drinks. www.SunnySpotVenice.com
.
,
Start the New Year with healthy habits at Muscle Beach Juice Bar!   Power up on wheatgrass and ginger shots, fresh juice, smoothies, protein shakes, peanut butter and jelly, breakfast burritos, vegetarian options, more!  View menu!  Muscle Beach Juice Bar is located on the Venice Beach Boardwalk across from the world famous Muscle Beach Gym.  1809 Oceanfront Walk.  Venice, Ca 90291.
.Walk.  Venice, Ca 90291.,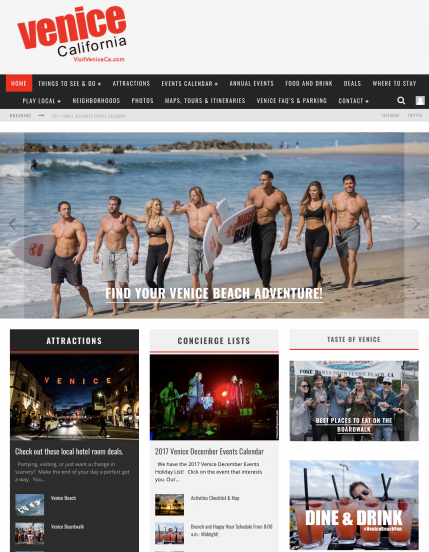 .
Check out  VisitVeniceCA.com for all Venice Beach Fun!