Chris wanted to go out for a  beer.  Mary wanted to take the kids out for ice cream.  It seemed hopeless, until along came Simmzy's.  With 26 ice cold craft brews on tap, and homemade ice cream sandwiches under the same roof, the day was saved.  And, during March all proceed from ice cream sandwich sales will go to Children's Hospital Los Angeles.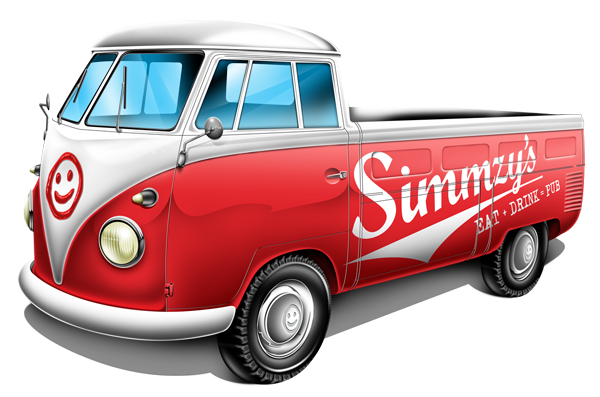 Here is the message from Simmzy's:  During the month of March, the proceeds from all Ice Cream Sandwiches sold at Simmzy's Venice Beach will be donated to Children's Hospital Los Angeles. Join us in our support to help make lifesaving care available to every child. Together we can #MakeMarchMatter.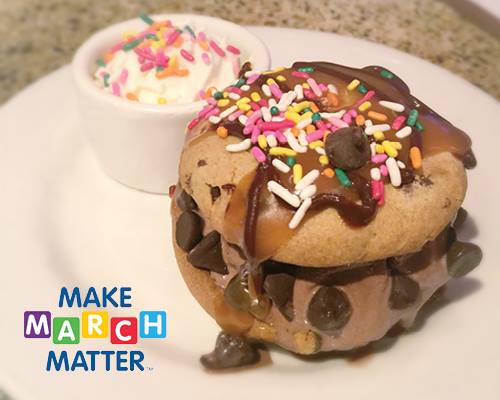 About Simmzy's:  Simmzy's is the undisputed Beers, Burgers, and Bites Boss of Washington Square!   They have it all: 26 ice cold taps of carefully curated craft brew, an ultra fresh menu with  offerings including  the Big Blue Bacon Deluxe Burger, seared albacore salad, shrimp po boy, Brussel sprouts, fish tacos, and more,  as well as a super chill, friendly staff.
On top of all that, this steps from the sand breezy gem is family and dog friendly.
They even have their own line of signature beers!  Brewed in Burbank by their ace brewing  team, Simmzy's cranks out Tips Up IPA, Beach Cruiser Blond, Simmzys Porter, I Just Want To Drink Beer For Breakfast Stout, and Scandi-lous Double IPA.
And they are real serious about their beer.   After only a few months of  their beer being in the pubs, the team traveled to Denver, CO and entered the contests of all contests for beer, The Great American Beer Festival.  And while they did not win, they were real close and got very positive feed back on all three entries, Tips Up, Beach Cruiser Blond, and Simmzy's Porter.  True to form, the crew will go back in 2018 to give it another crack!
Get on down to Simmzy's and grab an ice cream sandwich or and ice cold pint of brew! You will be glad you did!
Here is their super rad menu. 
Simmzy's.   37 W. Washington Blvd. Venice, CA 90292.  424-835-6580.  www.simmzys.com