"Hey Venice party peeps!   Summer is on it's way!   The Venice Beach Neptune Parade is set for Saturday June 23rd, 2018.  Get your costumes ready and join in on the Venice Beach Fun!   The event is free, and open to all ages.  Come celebrate the beginning of SUMMER, the crowning of  the 2018 Neptune King and Queen, and AND  Surfside's 1 year anniversary.
We will be pre parade partying from 1:00-2:00ish  Parading 2:30-3ish Dancing 3:00 till…. we drop.  Bands all day/night!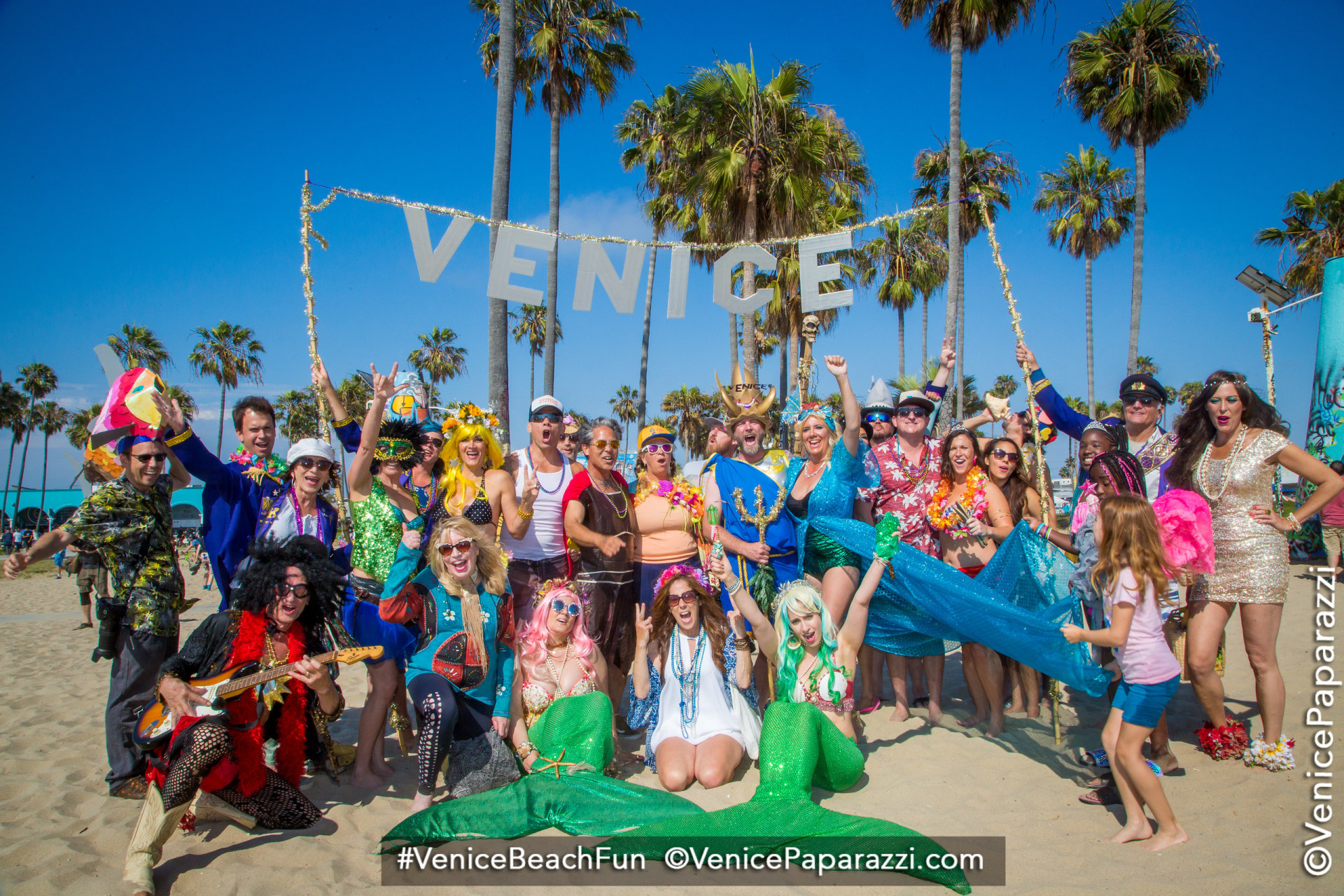 TBA:  2018 Neptune Festival's King and Queen to be announced shortly.
VIEW SOME OF VENICE PAPARAZZI'S FAVORITE 2011-2017 NEPTUNE FESTIVAL PHOTOS.
All photo by Venice Paparazzi. Hire Venice Paparazzi for your next event!
For more 2018 Neptune Festival info:  https://www.facebook.com/events/386639805166658/
For more Venice information:  VeniceBeachFun.com