Go beyond your work out… Go Beyond Bikram!
Try Beyond Bikram's new SWEAT , CYCLE , STRETCH class for free!
Saturday & Sunday 11am. Sat. with Edgar.  Sun. with Lucy
30 intense minutes of CYCLE followed by 30 minutes of STRETCH Yoga.
First two weekends in November are FREE!
About Beyond Bikram!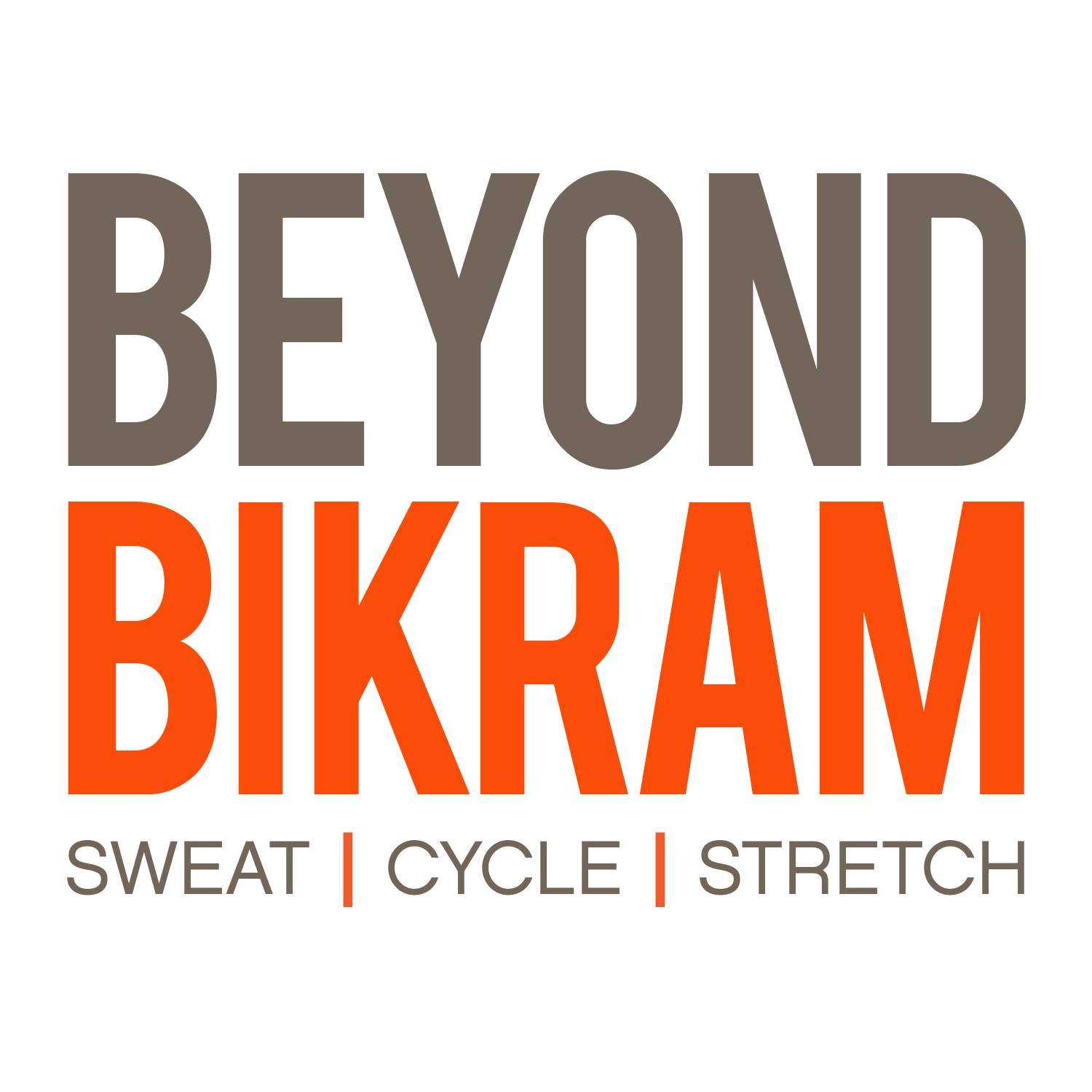 Beyond Bikram, located in the heart of Venice/Marina Del Rey is a hybrid studio featuring traditional Bikram Yoga, Yin Yoga, and Indoor Cycling classes all with a no risk, all reward philosophy.
Our classes are sustainable and taught by seasoned instructors who focus on YOU!  YOUR form, YOUR experience, YOUR safety and that's what sets us apart from the rest.
Our community is an eclectic mix of people, without attitudes that come together to sweat, cycle, and stretch.
In addition to a pristine Indoor Cycling and Hot Yoga Studio; Beyond Bikram includes a cold pressed juice bar, an herbal infused steam room, a Body Awareness Clinic, and an IV Lounge where B-12, Glutathione, and Meyers Cocktail shots to name a few are administered.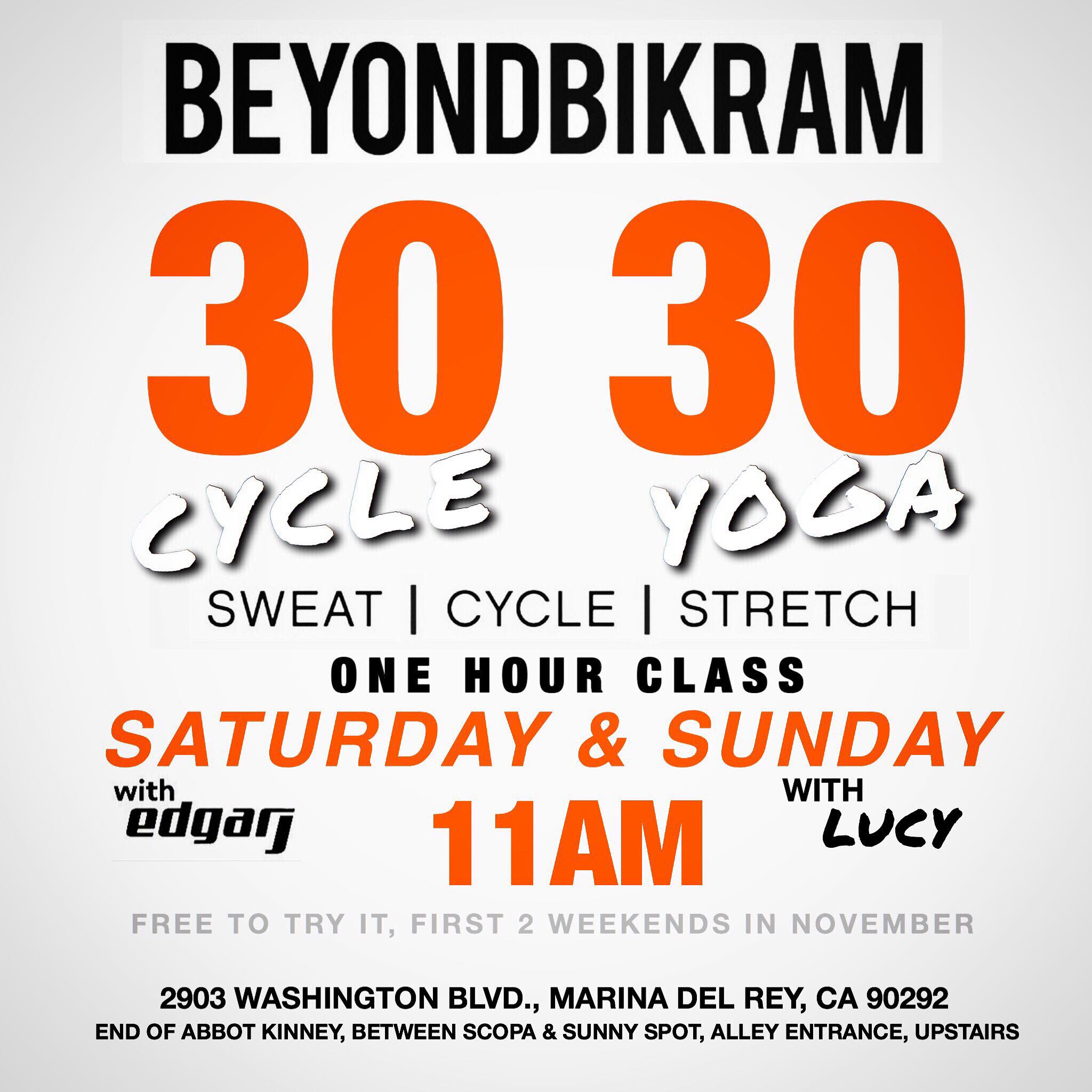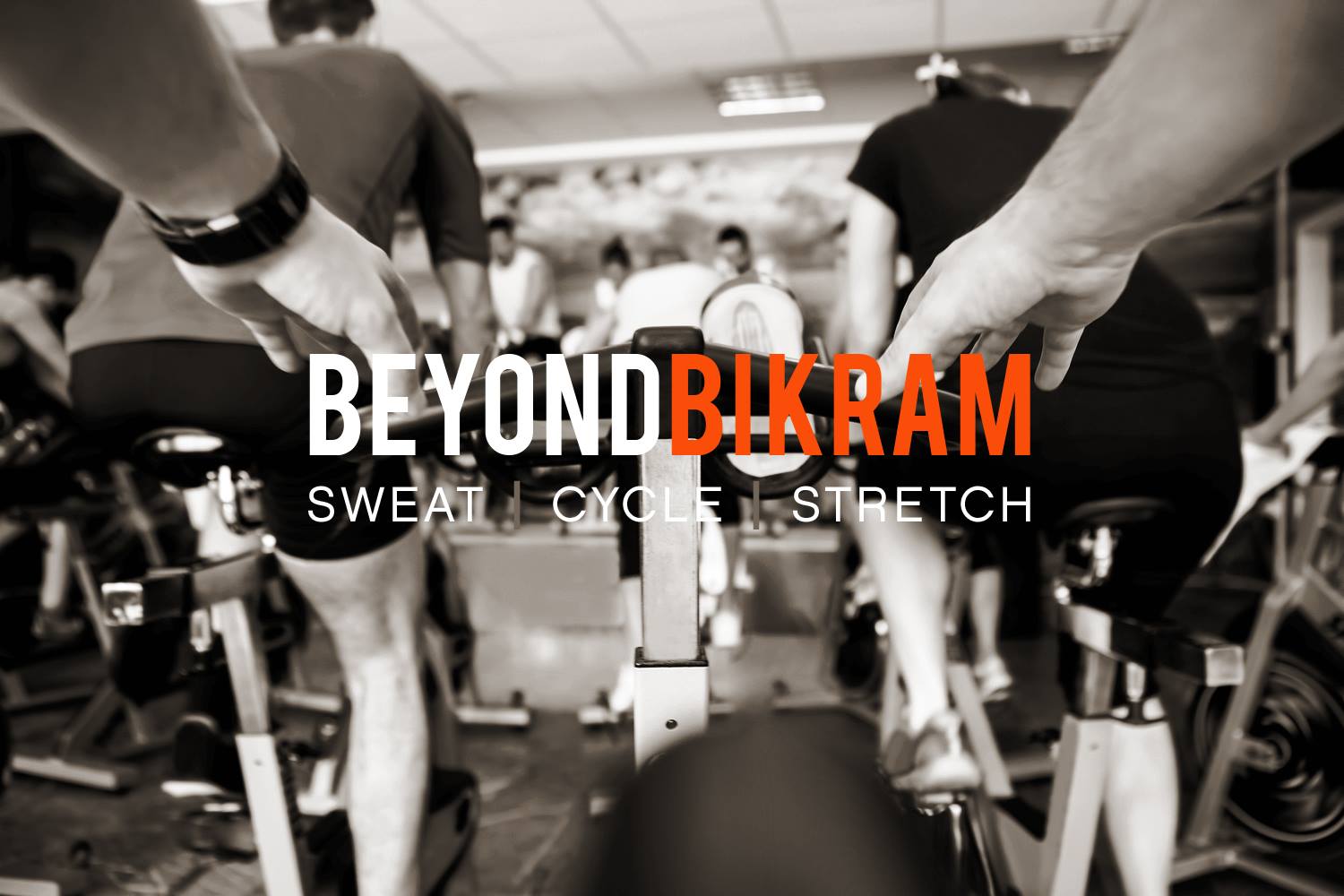 Beyond Bikram, 2903 Washington Blvd.  Marina del Rey, Ca 90292.
Parking info:
Free Parking Lot
Bike Rack on Site
Street Parking – NO METERS!
Entrance in Rear Alley
For class schedule and to sign up. (310) 821-3638 .  clients.mindbodyonline.com/classic/mainclass
For more info:  beyondbikram.com