1697 Pacific Avenue.
Los Angeles (Venice Beach), CA 90291
310.452.1111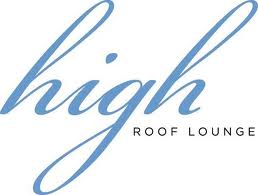 HIGH, ROOFTOP LOUNGE IN VENICE BEACH, LOS ANGELES.
Perched atop the Hotel Erwin overlooking the Pacific Ocean, High is the premiere Venice Beach open-air lounge, where the nightly sunset is the main event.
High takes full advantage of its outdoor rooftop location and delivers breathtaking, nearly 360 degree views of the city, from famed Muscle Beach and the Boardwalk below to the Hollywood Sign and Downtown L.A. With an inviting, "no velvet ropes" attitude and a comfortable, contemporary design, tourists and locals alike mingle and enjoy a drink menu of premium handcrafted cocktails, artisan beers, interesting wines and light snacks.
Whether you're here to try out a new cocktail, relax with some friends or simply to check out the view, there's no better lounge in Venice Beach than High.
Refreshing Summer Cocktails
High Rooftop Lounge is proud to announce the unveiling of our new summer cocktail menu! With drinks such as the Dogtown Peach made with bulliet bourbon, peach nectar and ginger beer or Venice Vixen made with Grey Goose Le Poire, St. Germain Elderflower liquer and a splash of Grande Beck sparkling rose, we've made enjoying a relaxing afternoon or evening even easier.
——-
HIGH IS LOCATED IN HOTEL ERWIN Los Angeles, Venice Beach

Hotel Erwin is at the epicenter of Venice Beach. A mere 200 feet from the sand and overlooking the famous boardwalk in its tattooed, festive splendor, the ocean-views, people-watching, and pop-culture art are sure to entice you. And then there's all that Venice Beach has to offer.
1697 Pacific Avenue.
Los Angeles (Venice Beach), CA 90291
310.452.1111