Venice Paparazzi's Jenny Rolapp was on the scene at the Boys and Girls Club of Venice's Holiday party on Dec. 15, 2018.  View coverage below.
Here is a message from BGCV's Andrea Castellanos.  On Friday, December 15th the Boys & Girls Clubs of Venice hosted their annual Holiday Party for Club members. Club members got to write letters to the North Pole, create antlers, make gingerbread cookies, take a picture with Santa, and sing to karaoke festive hits. The Coke sponsored party was an incredibly fun time for Club Members, parents, and the volunteers. With toy donations from Del Rey Yacht Club, Century City Women in Business Council, Belair Treatment Center, Sharky's, Firestone Walker, Team One and friendly Club supporters we were able to wrap and give toys away to the parents of Club members. This year we distributed over 200 toys and 100 gift cards to over 150 households. Parents and children left with smiles on their faces and their stomachs full of tasty treats. Thank you to everyone that helped, sponsored, and made the afternoon such a success! Happy Holidays!
About Boys & Girls Club of Venice: The Boys & Girls Club of Venice is one of over 4,300 Boys & Girls Clubs nationwide. Upholding national guidelines for program content, delivery and quality, a growing number of Boys & Girls Clubs now provide programs over three million youth across our country and in military bases overseas.  Their mission is to enable all young people, especially those who need us most, to reach their full potential as productive, caring, responsible citizens.  For more info, visit www.bgcv.org.
View event photos by Venice Paparazzi
All photos by Venice Paparazzi's Jenny.   Hire Venice Paparazzi for your next event!  HireVP.com
SUPPORT THE BOYS AND GIRLS CLUB OF VENICE!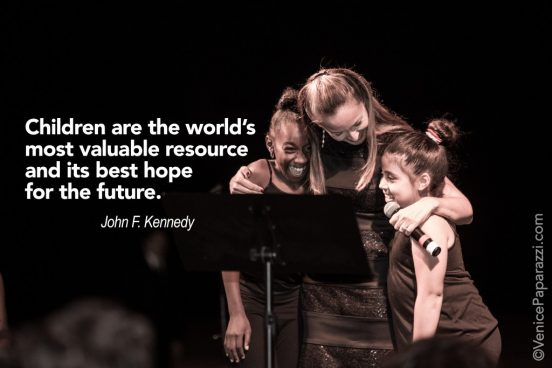 BE A VOLUNTEER!  MAKE A DIFFERENCE!   The Boys & Girls Club of Venice is always looking for enthusiastic, motivated, committed people who would like to be positive role models for the kids and teens who attend the Club.  Our volunteers are the backbone of our organization's operation.  View video below.
DONATE TO THE BOYS AND GIRLS CLUB OF VENICE!   Your contribution allows Boys & Girls Clubs of Venice keep the promise to our youth during their formative years when they need us most.  While membership in our Club is only $250 annually per child, it costs our organization $1,500 to put one young person through our programs each year. Contributions by generous individuals, companies, organizations and foundations are an essential lifeline for providing promise to our youth..
For more info:  www.bgcv.org | volunteer  | donate.