About Jet 2 Jetty Beach Run:  For people of all ages and all levels of running.  This year's course followed the service road right next to the beach.  It is totally flat which is great for beginners and great for advanced runners to get some good measurable times.
.
The Jet to Jetty Beach Run supports the kids in Los Angeles who are out there trying their best to become all that they can be!  All race proceeds goes to the following.
Students Run LA:  29 years & running! Students Run LA (SRLA) creates a safe, supportive community at 175+ public schools, welcoming 3,200+ students to train alongside their teachers to complete the Skechers Performance Los Angeles Marathon. The program challenges at-risk secondary students to experience the benefits of goal-setting, character development, adult mentoring and improved health.  Students discover their best selves!
The Pacific Area LAPD Cadet Program:  The LAPD Cadet Program helps instill discipline, leadership, academic excellence & life-skills in all  of its cadets. It also also seeks to empower students to maximize their personal, scholastic and their life potential.  The Junior Cadets program reaches out to 9 – 13 year old students. The Cadet Program is for ages 14 – 21. Focus is given to community service, academics, public speaking and physical fitness.
View iPhone pics by Venice Paparazzi's Edizen
.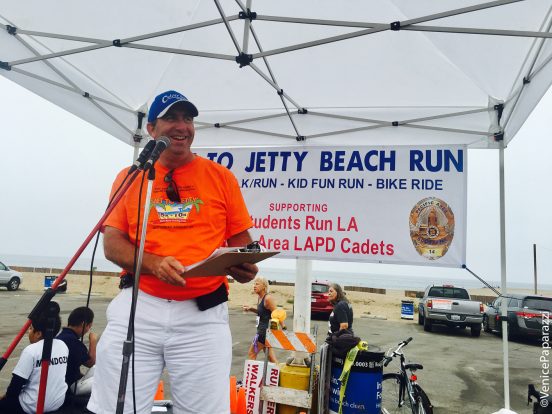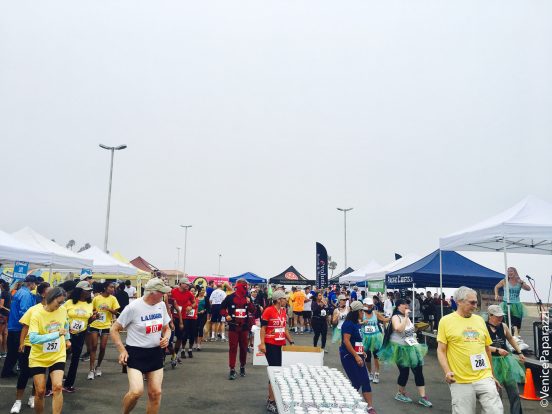 The group warm up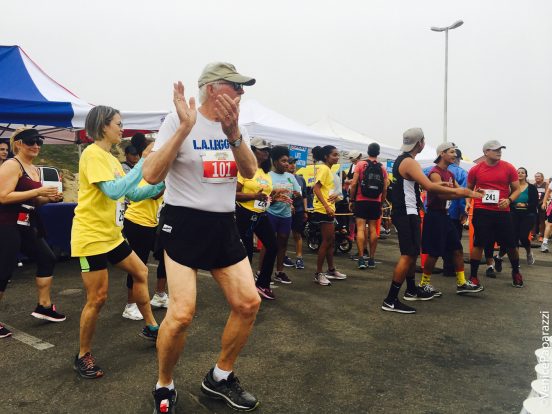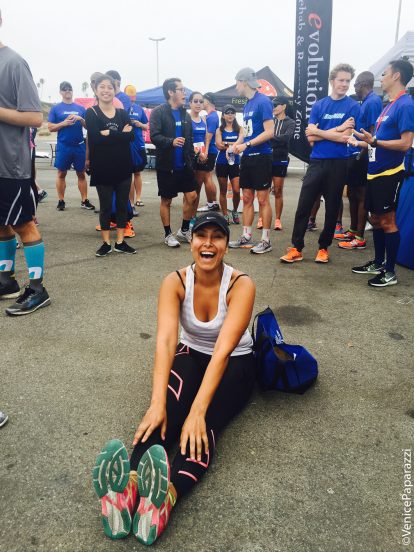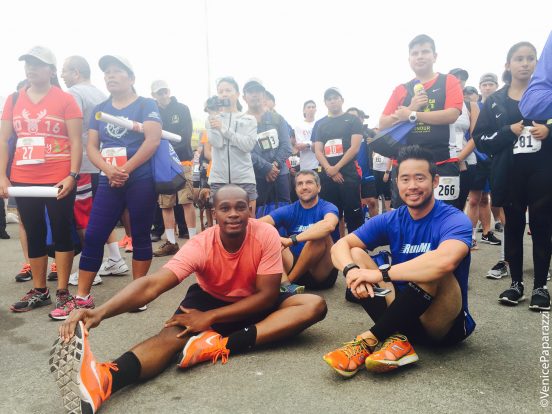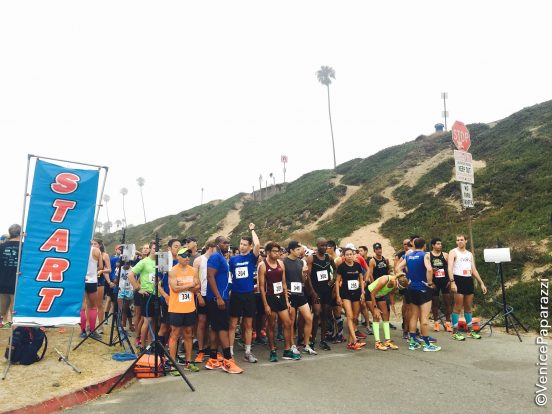 The starting line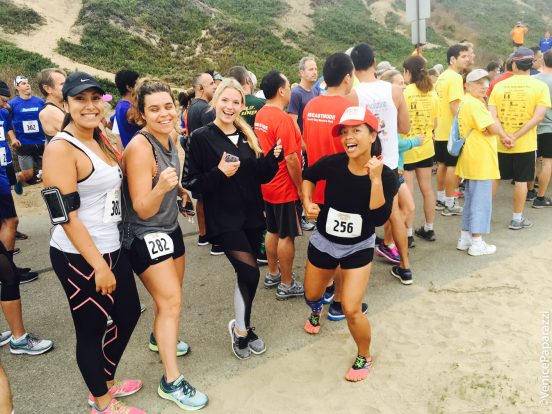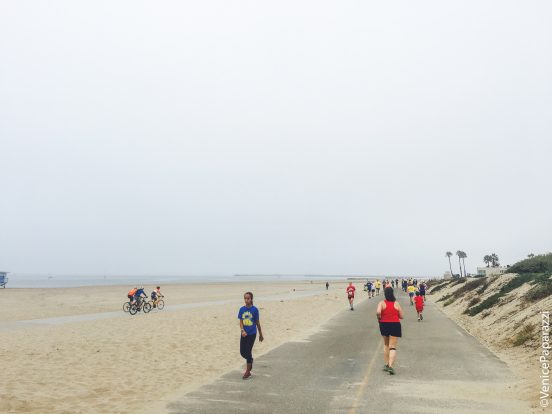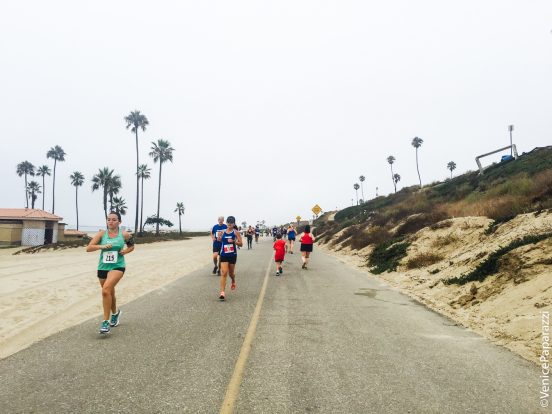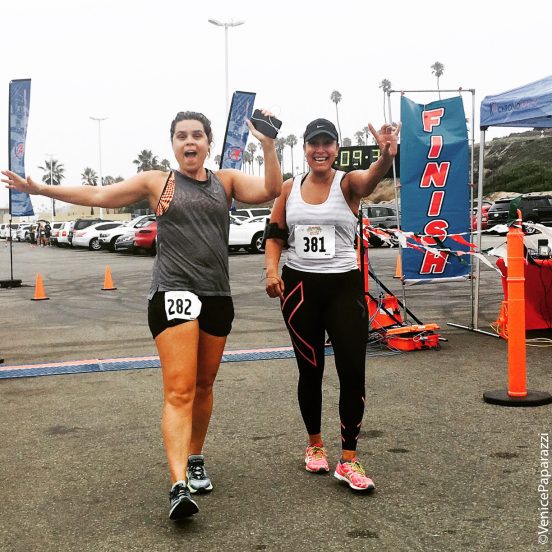 The finish line.  Team Venice gets in the 10 km run in 1:08:33.  Pace:  10″43″. Not bad for our first team run together.  We will only getting stronger faster moving forward.  Woo hoo!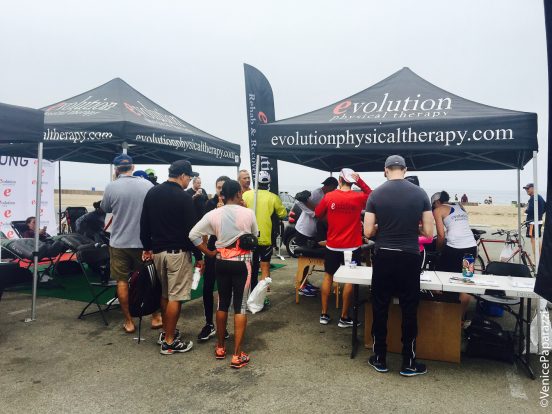 Massages by Evolution Physical Therapy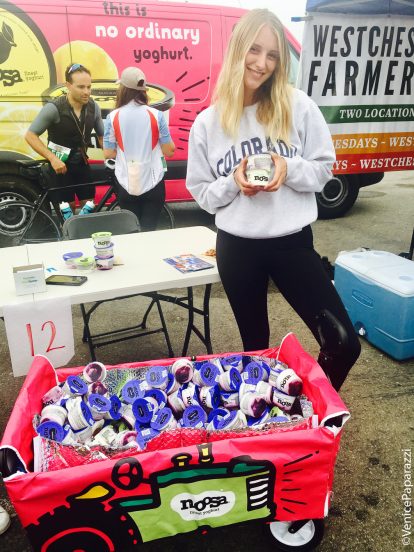 Love Nosa yogurt.  Delicious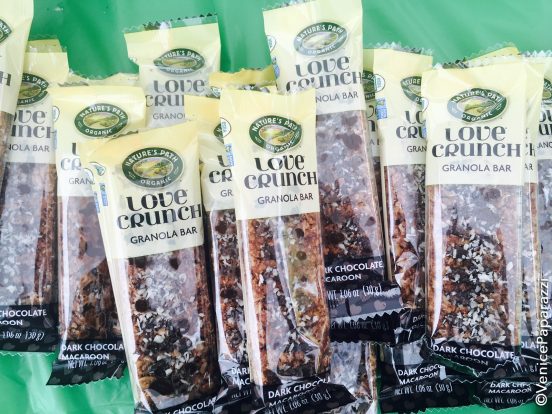 Love Crunch was yummy!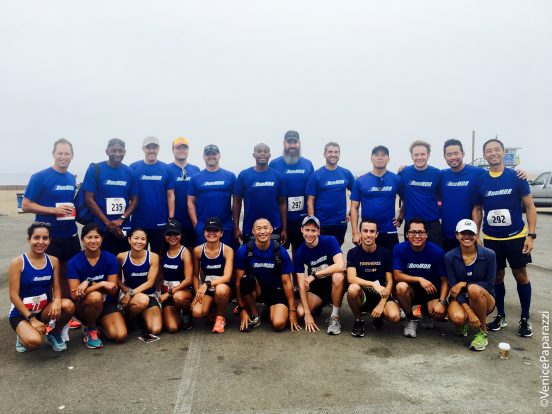 RunMDR is a running club 'For runners, by runners located in Marina del Rey.  Join them Wednesday 6:30PM/ 5K/10K RUNS.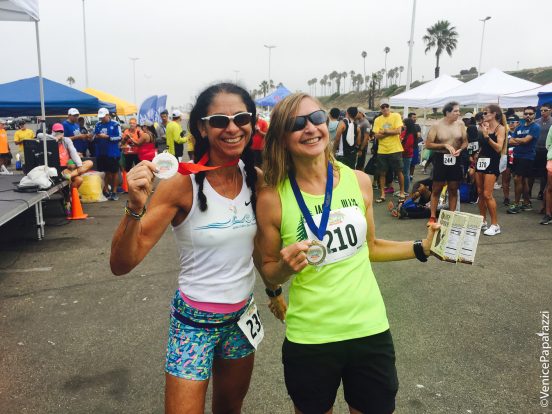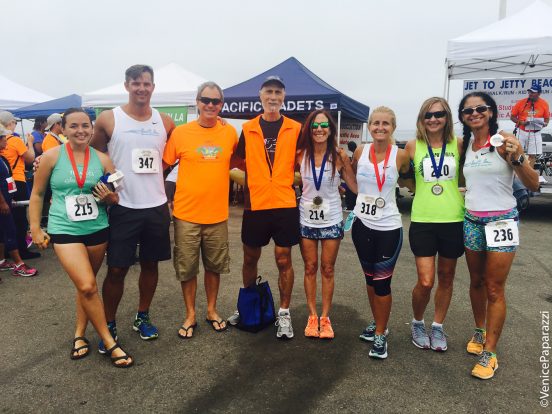 Leslie Cohen Law Running Team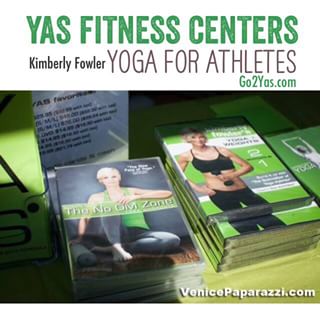 Now off to YAS Venice to restore and balance!  YAS offers the inimitable YOGA for ATHLETES®. This effective class integrates movement, strength and breath work to help athletes excel, no matter their sport or ability level.  www.Go2YAS.com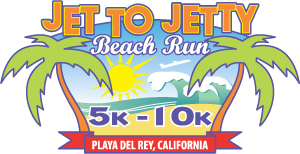 For more info:  www.JetToJettyBeachRun.com.  
–
Join Run Venice Beach on Instagram!   Let's run and be the best version of ourselves together!
.