Behind the scenes with Venice Paparazzi at the  08.29.12 Hotel Transylvania movie screening event.
Client: Sony Pictures Animation. www.sonypicturesanimation.com
Service provided by Venice Paparazzi: Red carpet photo booth, unlimited 4 x6 prints in sleeves, online gallery and DVD's.
HOTEL TRANSYLVANIA – In Theaters September 28.
About Hotel Transylvania: Welcome to Hotel Transylvania, Dracula's lavish five-stake resort, where monsters and their families can li
ve it up, free to be the monsters they are without humans to bother them. On one special weekend, Dracula has invited some of his best friends – Frankenstein and his wife, the Mummy, the Invisible Man, the Werewolf family, and more – to celebrate his beloved daughter Mavis's 118th birthday. For Drac, catering to all of these legendary monsters is no problem – but everything could change for the overprotective dad when one ordinary guy stumbles on the hotel and takes a shine to Mavis. Starring Adam Sandler, Andy Samberg, Selena Gomez, Kevin James, Fran Drescher, Steve Buscemi, Molly Shannon, David Spade, CeeLo Green, Jon Lovitz
__________________
BEHIND THE SCENE PHOTOS WITH VENICE PAPARAZZI: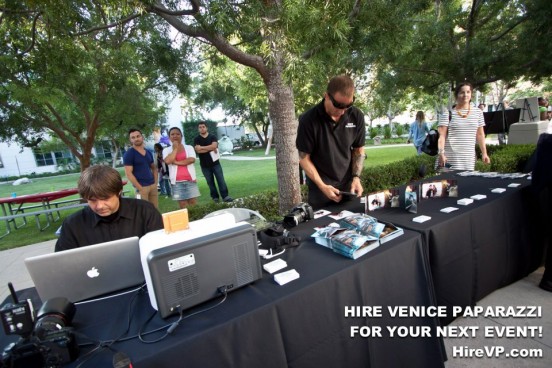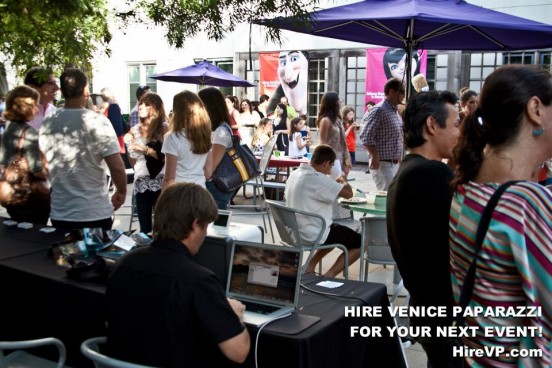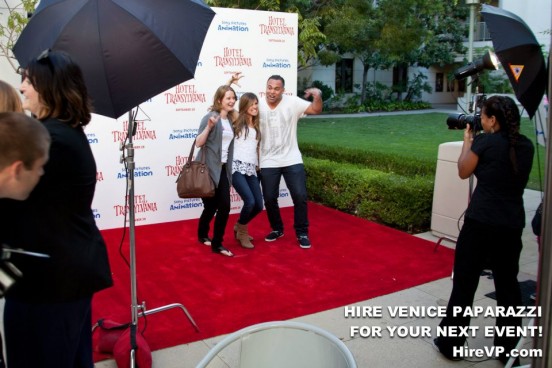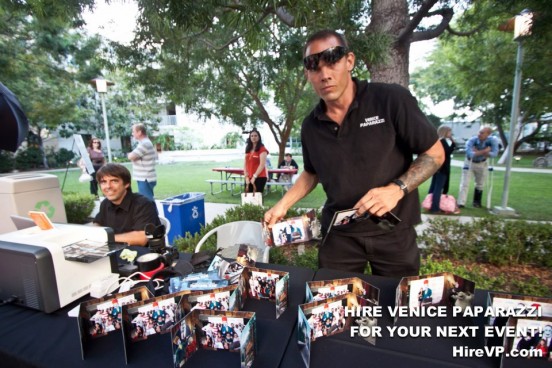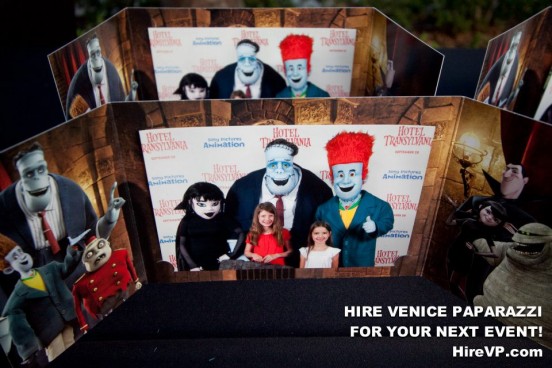 SAVE THE DATE!   HOTEL TRANSYLVANIA – In Theaters September 28.
———————————–
HIRE VENICE PAPARAZZI FOR YOUR NEXT EVENT!
About: Venice Paparazzi is a photo agency offering event coverage, photo booths, personal paparazzi, red carpet, green screens, on the spot printing, online photo galleries, instant social media photo uploads, onsite portrait studios, and more for your events.