Where can one go to hear some good original live music? 
—
RG Club-
Located in famed Venice Beach, CA at 2536 Lincoln Blvd, just north of Washington. The RG Club is housed in a historic 1932 building. We are open to the public seven days a week, featuring the best in live entertainment, craft cocktails and a robust beer, liquor, and non alcoholic beverage selection.
Live Music Nightly: 9:00pm – 12:00am
2536 Lincoln Blvd.   http://thergclub.com/
_______________
Townhouse-The Del Monte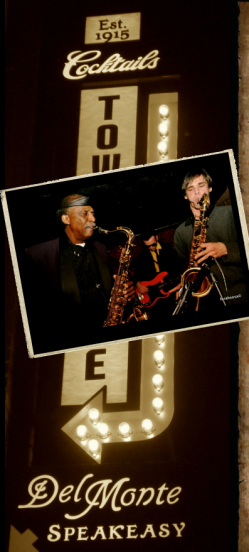 Live DJ and music every Thursday – Sunday 10pm – 2am.
About:   Venice's oldest bar was once a prohibition speakeasy!  Entertainment and open 'til 2 am nightly.  Pool table. Doors open at 5pm M-F &  at 12noon Sat & Sun.  Mon-Fri Happy hours is  5-7PM  with beer specials, half priced well bartender's choice, outside food ok.
52 Windward Avenue (West of Pacific) Venice, CA 90291 310.392.4040
Visit www.townhousevenice.com for events calendar.
_______________
Danny's Venice:
Check out Danny's on Tuesdays, Wednesdays,  Thursdays, Fridays and Saturdays for a variety of local live talent.  The styles vary widely, but it is generally acoustic/electric user friendly music that you can eat to.
Live local music at Danny's every Wednesday, Friday and Saturday nights.  Karaoke on Thursdays!
About:   An eclectic eatery offering a mix of California cuisine & comfort food favorites.  Open from 11am – 2am daily. Breakfast served til' 3pm. Kitchen closes at  1am. Bar open 'til 2am.   Home of the original 1906 Venice Gondola & Rip Cronk's "Hobnobbing in Venice" mural.

23 Windward Ave. Venice, CA 90291  | 310 566 5610 |   www.dannysvenice.com
_______________

Acoustic Tuesdays at the Whaler. Every Tuesday 9 p.m.-1a.m
Tuesday nights at the Whaler (Venice) is the hot spot for the best musicians on the west side! Started in 2010 by Jeremy Parker (singer of Meet Me at the Pub)
2-10 washington Blvd.  by the Venice Pier.
https://www.facebook.com/AcousticTuesdayAtTheWhaler
_______________
Santino's Panineria: 
Live music every Thursday night.  DJ on Friday and Sunday.  Late night dining Fri.-Sat. 'til 3 am.  Nightly entertainment.
Cory Phillips every Thursday night at Santino's.
Saturday Jazz at Santino's Santa Monica
TWO LOCATIONS:    VENICE:  1611 Pacific Avenue   Venice, Ca 90291  &     SANTA MONICA:  3021 Lincoln Ave. Santa Monica, CA.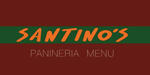 Tapas, salada, panini grilled sandwiches, and more
 .
http://santinosrestaurants.com/

_______________
Figtree's Cafe: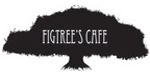 Live acoustic music every third Thursday and every Friday from 6-8 p.m.
Great boardwalk patio dining!  50% OFF entire menu & non-alcoholic beverages every day from 8–9am.
429 Oceanfront Walk. |  figtreescafe.com  |  310 329 4983
_______________
Witzend Live:
WitzEnd is a licensed restaurant and bar, with live entertainment nightly; located on Lincoln Boulevard in the heart of Venice, CA.
OPEN TUES to THURS – 7:00 pm till 10:30 pm and FRI & SAT – 7:00 pm till 12am.
1717 LINCOLN BLVD. VENICE, CA 90291   (corner of Superba Ave. Tel: 310 305 4792
_______________
Hal's Bar and Grill:  
Hal's features live Jazz with no cover charge. Come enjoy the musical stylings of such internationally acclaimed musicians as Vince Wilburn, Cal Bennett, Thom, Rotella, John Nau, Louis Taylor, and Greg Poree. Stop by, you never know who might be sitting in with the band!
Sunday nights from 8 – 11pm .   Monday nights from 9pm – 12am
1349 ABBOT KINNEY BOULEVARD • VENICE, CA 90291 • 310.396.3105.  http://www.halsbarandgrill.com/
_______________
O'Briens:
You can not beat O'briens!  They have live music seven nights a week and no cover. That right there puts them in a class by themselves in regards to live music. However, there is more. In addition, they have happy hour all day every day from noon until 7:00 p.m. Add a kick ass menu and a full bar with great beer taps and you have possibly the overall best live music situation in the area.  Way to go O'Briens!!!
2941 Main St. Santa Monica, CA 90405 www.obriensonman.com
_______________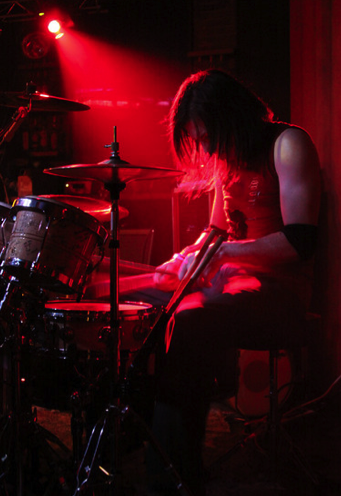 Time Warp Music:
Yes, Time Warp Music is technically a music store.  But, did you know they have killer shows on the weekends?  Well, now you do. That is right!!!  Almost every weekend TW Music stays open late on Fri. and Sat. and hosts some of the areas best talent on their in-house stage.  One of the cool things about seeing shows at TW is that you know the bands playing are bringing their A game. You see, at TW they record the live shows and  half of the crowd is musicians.  So, no band wants to suck while being recorded in front of a bunch of their own kind.  Henceforth, when bands play at Time Warp, they leave the slop at home.  Also, for all you musicians reading this, TW has a killer recording studio and $250 a day includes a producer, an engineer and mixing time afterward.
2257 Venice Boulevard, Los Angeles, CA 90066.  www.timewarpmusic.com
_______________
Trip Santa Monica:
Holding it down on Lincoln is Club Trip.  With live music 6 nights a week, (Tues. is Karaoke)  Trip never has a cover.  But it does not stop there! They have one of the best beer menus around and hand made-to-order deli sandwiches.  One of the very cool things about Trip is that a few times a month they an have honest to goodness punk show.  And anybody who has been paying attention knows that heavy  music shows on the West side are way too rare.  Right on, Trip!  
2101 Lincoln Blvd Santa Monica, CA 90405.   www.tripsantamonica.com
_______________
The Good Hurt:
The Good Hurt is still kicking ass, with live music almost every night.   12249 Venice Blvd West Los Angeles, 90066  http://www.goodhurt.com/
_______________
The Brig:
Tues. night is a cool jazz scene that has quite a loyal local following.  The house band has a reputation of inviting local heavy weights to sit in with them.  Stop by, you never know who will be performing.
1515 Abbot Kinney Blvd # 100 CA 90291.  310.399.7537.    www.thebrig.com
_______________
Hinano's:
Various original and cover bands on the weekends.  Everybody knows their burgers are legendary, so I don't have to say it.  But I did anyway.
– 15 Washington Boulevard. Venice, CA 90292-5123  www.facebook.com/hinanocafe   310-822-3902  

_______________
Basement Tavern:
The Tavern is open EVERY DAY 5pm-2am with LIVE MUSIC Tues-Sat.   Rotating Bands, DJ's with live percussion.
2640 Main Street. Santa Monica.  UPCOMING SHOWS: http://www.reverbnation.com/venue/basementtavernatthevictoriansantamonica
_______________
Brennan's:
Live cover bands Tues. thru Sat., with some original material occasionally thrown in the mix.  It is a cool place and everyone should go at least once to watch the turtle races.
4089 Lincoln Blvd. Marina del Rey, California 90292  www.venicewhaler.com
_______________
The Cow's End:  
"Family Owned Since 1989"    "Where the Locals Hang" …and where the Local Pooch Hangs Out!
Free Children's Music Class Mon. & Thurs. from 10:30am~11:15am
Cow's End Kid's Sing-Along.  Every Thursday from 10:30am to 11:00am
A different kids music artist leads a fun sing-along great for ages 0-3.  Admission is free, but tips are encouraged.  Please no outside coffee or food, unless it's for your child.  Please fold strollers and placed it under the stairs.  Go straight up the stairs to the back room and get ready to sing! Support your Local Business and Artists to keep this event going strong.
If you are a kids artist and would like to lead a  sing-along, email Shampa  at 
[email protected]
_______________
VENICE MUSIC FESTIVALS:
—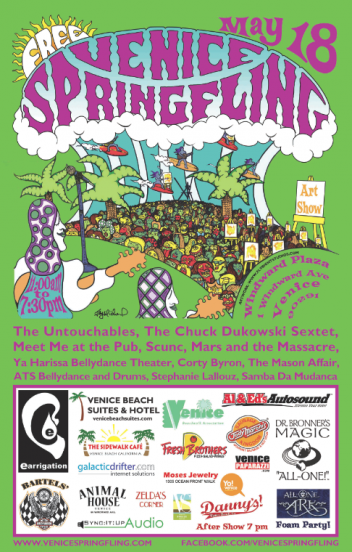 05.18.13 Venice Spring Fling. Free music and arts festival. FULL, FREE DAY OF MUSIC, ARTS, AND DANCE, FEATURING THE BEST OF LOCAL MUSICIANS, INCLUDING FORMER BLACK FLAG MEMBER CHUCK DUKOWSKI, SKA BAND THE UNTOUCHABLES, AND MANY MORE LOCAL AND INTERNATIONAL PERFORMERS On Saturday, May 18, 2013, the third annual VENICE SPRING FLING celebrates the season of rebirth in Venice with a free, full…more
————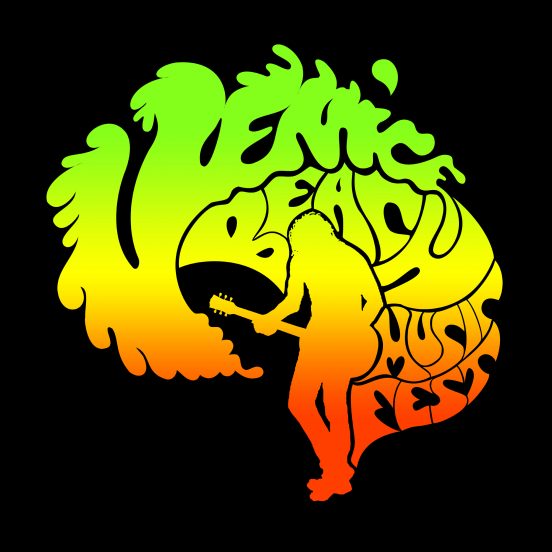 09.21.13 Free Music and Arts Festival: Venice Beach Music Fest 8    Free Music and Arts Festival: Venice Beach Music Fest 8 On Saturday, September 21, 2013, the Venice Beach Music Fest is back for its biggest year yet, This free-to-the-public, full day of entertainment will be in Windward Plaza Park from 11am – 7:00pm. (Windward Plaza Park is at 1 Windward Avenue, beyond the west end of the street in the park between the boardwalk and the bike trail in Venice, CA 90291.) http://VeniceBeachMusicFest.com…more
09.29.13 Abbot Kinney Festival
Celebrating 29 years of giving back to Venice, the 2013 Abbot Kinney Festival is set for Sunday, September 29th from 10:00 AM to 6:00 PM. Founded in 1984, the Abbot Kinney Festival is one of the largest of its kind in the country. This FREE community event attracts nearly 120,000 attendees from across the southland, including over 10,000 parents and children who participate in day-long cultural activities inside of the Festival's KidsQuad. Website…
more
—
_______________
Well there, reader, that is it for now.  If I missed anybody, feel free to leave a comment below.  See you around.
Alex