Today the Venice Paparazzi "Pass The Spotlight" shines on Lizzy Jeff.  Not only is Lizzy  one of the super awesome bud tenders at The Green Goddess Collective, she is also an  aspiring rap artist with several very cool projects going on.  Let's get to know Lizzy!
Photos by Christopher Keller.
Name:  Lizzy Jeff
How many years in Venice?   4 years
Tell us about your business or art! How you got into it, and why it is awesome.
I'm a rap artist whose mission is to inspire and elevate the vibration of the entire universe . My music is all about self empowerment and healing though different elements like herbs, meditation , positive thought and so much more . I first began rapping almost two years ago, exactly the same time I began working at the Green Goddess. Working at a place where the focus is all about healing and uplifting the community , I became inspired to share my experiences through music. In January , I started curating a monthly event called Zen & Kush. This event focuses on the art of self healing through art, music , spirituality and more . It's allowed me to extend my creative passions to the community outside of the Green Goddess.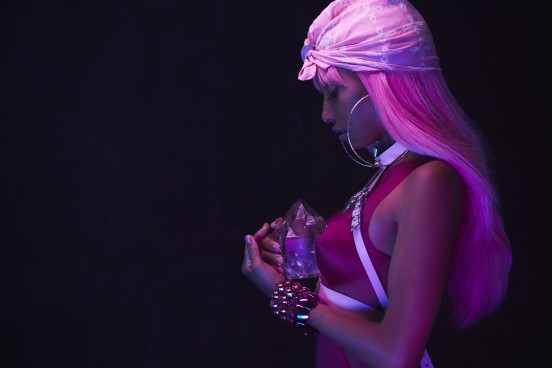 What projects are you working on now, and what are your goals for the future?
I recently released my first project, Zen & Kush, which is an 8 song mixtape . I also released the music video for my first single ,"420″ which you can find on YouTube. I'm working on a few creative projects that I hope to share with the world very soon. I plan on taking Zen & Kush on the road and sharing it in places outside of Venice. I foresee a company like Viceland or High Times picking up the event and sponsoring a Zen & Kush tour.
Any achievements or accomplishments that you want to share?
Aside from Releasing my very first musical project on 4/20, I was recently featured on Viceland representing the Green Goddess during WeedWeek. It was beautiful to be able to share the herb in a medicinal perspective and talk about different strains and their healing effects. I did something similar with High Times and that feature should be hitting the web very soon.
What/who inspires you?
There are so many things that inspire me as I look for inspiration in everything and everywhere I go. I'm especially inspired by people. I have the opportunity to meet so many amazing people on a regular basis and each one teaches me something new ! I love listening to different kinds of music and exploring new , fun exciting things in life . I'm totally inspired by the gift of life and having a new opportunity each day to be stronger, wiser and more creative than the day before. I like to spend time in nature and just be. Listening and observing plant life all around me gives me so much creative energy .
Favorite affirmation, mantra, or quote
"The key to life is to be the light." Some lyrics from one of my song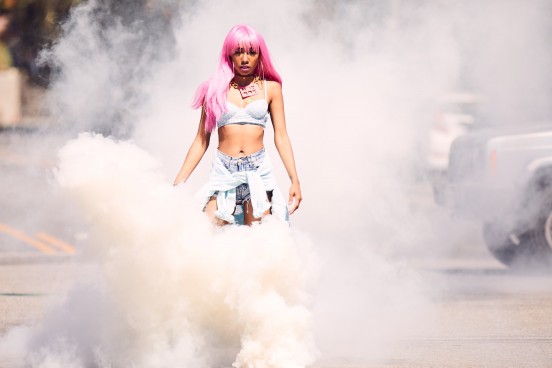 Favorite book, band or movie?
It's always tough to choose a favorite of anything but I'm currently reading a book called "Healing Magic" and it has me totally in love with life and inspired . Its opened me up to new ways of experiencing the all the magic Mother Earth has to offer
What causes do you support?
I'm all about people living in their truths and being the fullest expression of self . I love supporting local artists and designers and anyone that embraces the idea of DIY culture and self healing .
What's one thing we can do to make the world a better place?
By fully embracing who we are and uplifting each other . Let's love more, hug more and smile at each other. Always swatch you for the best in everything and everyone, there's so much reward in living life from a positive perspective.
Finish off the statement "Life is…
is a dream come true.
What do you do on your days off? How do you treat yourself?
I like to find new ways to love myself more everyday. On my days off, I do things that will bring joy to my life. I'll go see a movie or spend time at the beach writing new music and new goals. Ever since I started to truly work on self love, things have been opening up for me in incredible ways.
Anything else you want to share about yourself to the world?
I'm all about the fun in life. If My heart tells me to go right, I go right. I've learned to trust my intuition more and just go with the flow. Everything I do is to serve as a reflection of the Most high . I'm a student of life and always eager for more knowledge and new experiences. I hope through my music and events , you can feel my vibrations and feel inspired to live your own life to ultimate fullest. I love the power of Collaboration and am open to working with other creatives in the area to continue to build and grow.
Describe Venice
Venice is a wonderland filled with incredibly creative beings and excellent tacos. The beach is a blessings and all the best vintage spots and art galleries live in Venice. There's a little something magical for everyone's taste. It's a beautiful melting pot of creatives , intellects, hippies , business owners and tech start ups . There's so much inspiration all over Venice .
Describe your perfect day in Venice: (start from morning to night)
My perfect day in Venice would start with a trip to Erewhon organic market for one of their outstanding Peanut Butter and Jelly smoothies. I'd then cruise down to the Green Goddess to pick up a nice dreamy batch of Ak Haze and a Papa & Barkley CBD patch. The patch provides a relaxing vibe and overall sense of well being, it's perfect for a day at the beach. After spending a couple hours relaxing at the beach and admiring all the creative elements the boardwalk has to offer , I'll drop by Gotta Have It vintage spot and say hi to my girl Nikki. She has all the freshest vintage gear in LA. Once I pick up a classic windbreaker and get a good laugh in with Nikki, I'll make my way over to Rose avenue . It's about 5pm and Happy Hour at Cafe Gratitude ends at six . I'm excited to eat some those delicious nachos they feature . On my way out, I'll grab one of their very delectable mint milkshakes. Those shakes are a celestial creation, a must try! On my way home , I'll stop at Future Space art gallery and say hi to my buddies Chris and Brent . I'm always so inspired when I go into that space , Chris has an enchanted crystal collection that will increase your vibrations as soon as you step in 🙂 . I leave just in time to watch the sunset . Life is good as I'm cruising down Main Street then I remember it's Tuesday. Taco Tuesday! Since I got a small bite at Gratitude , I decide to pick up some baja chipotle tacos from Tocaya to enjoy when I get home . What a nice treat !
What are some interesting destinations/activities in Venice that even locals might not be aware of? Hidden Venice treasures?
Hmmm that's a great question as I'm still discovering things myself . But I do know of a few private rooftops with emmaculate views of the city. There is a really nice plant shop on Lincoln right off of Pier street that I recently discovered. Ally that works there is super helpful and knowledgeable . She helped me get some truly magical houseplants . Sometimes, as the sun is setting , I like to ride over to the Venice canals and just chill . The canals are so beautiful and dreamy and feel like my little secret since it's never crowded when I'm there .
Favorite Venice food items, and from where?
This is my favorite question, I'm such a lover of good food . I'm always exploring and searching for new delicious organic eats in the area . These are favorite so far: The taco combo from Tocaya includes two tacos and two delicious side orders . I especially love the plantain chips and guacamole , Erewhon is another favorite of mines. I'm absolutely obsessed with their turmeric cauliflower from the hot bar . They also have great offerings at the tonic bar. It's definitely my go to place for ginger shots and organic groceries . I love the buffalo cauliflower pizza at Cafe Gratitude . I really appreciate the vibe every time I walk into that restaurant, they also have a great rewards program . I respect Bank of Venice for their enticing and delicious organic menu. My favorite thing at the Bank is their Quinoa bowl. Lots of yummy ingredients. Aside from the awesome selection of food, the people that work at the bar provide exceptional customer service every time . Lily is an angel! Whenever I'm on Abbot Kinney on a nice summer day, I keep my eyes peeled for the Van Leeuwen ice cream truck. The banana flavored vegan ice cream is one of the greatest things you'll ever experience.
Your favorite Venice event(s), activities or happy places?
The Raven Spa is the perfect place to Unwind and enjoy a day off . They have a eucalyptus steam shower that I live for . When I have friends in town, TownHouse never disappoints. They always have some talented musicians downstairs playing live music in their speakeasy set up. I have many friends with groovy backyards with lemon trees and there's usually always some fun neighborhood mixer going.
.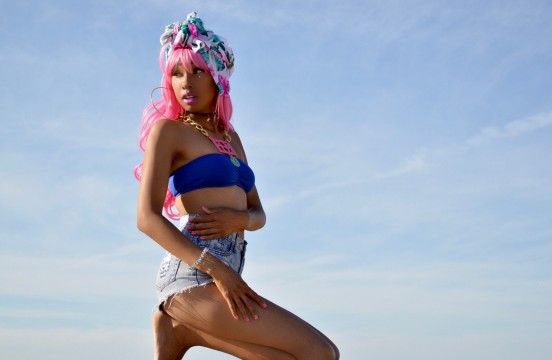 What is your craziest or fondest Venice experience?
Oh man, so much happens in Venice on a regular basis. There's never a dull moment. But honestly, having the opportunity to work inside of a dispensary and serve people on a regular basis brings me so much joy. I meet so many people from all over the world that are healing in so many different ways. Some have never been inside of a dispensary . To have the opportunity to be that first experience for many people is magic. It's always fun to see locals that come into the shop on my day off and they tell me how great one of my recommendations were . It's a rewarding feeling to have moments like those. I get to be apart of people's happiness .
Anything else about Venice that you would like to say?
Venice is full of light and full of fun. There's so much culture in this little city. The beach is a bonus . It's been beautiful watching this place elevate and grow. There are so many new spots opening up , it gets cooler everyday. I'm excited to be apart of such a wonderful community of innovators and beach lovers.
Who should Venice Paparazzi cast the spotlight on next?
Nikki at Gotta Have It . She works so hard maintaining a beautiful vintage shop with options from all over the place. Every piece She finds has a story.   She's an artist in her own sense, perfectly Curating articles of clothing that were worn decades ago.
Photography credits:
Top 3 images: Chris Keller
Bottom image: Codi Jane
.
FAN AND FOLLOW LIZZY JEFF