Alex Stowell here!  Who wants a brew?
You do, and me too!  And, we are in luck!  There are a ton of taps in this town pour all sorts of sudsy goodness.
Let's have a look, shall we?!
Moving from the south (the Marina)  to the north end of the Venice boardwalk we will stop off at twelve of  best places to get an ice old beer in Venice.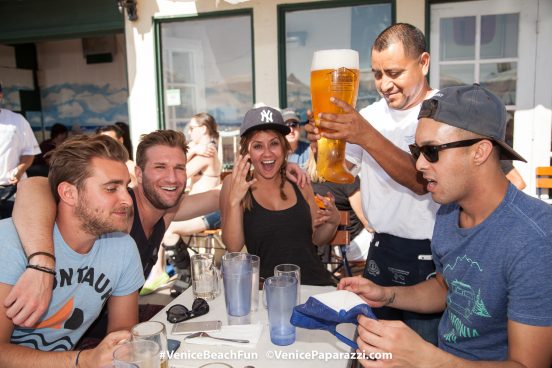 Tony P's Dockside Grill
 is beer heaven.  They have 40 beers on draft and another 70 in bottles and cans.  They offer hop head flights, Belgian flights and even have Peanut Butter Milk Stout on draft with nitrogen.  There is something here for everyone and the Tavern has a cool relaxed vibe, great food and every sports happening imaginable.  If you have not been to Tony P's, you should go!
.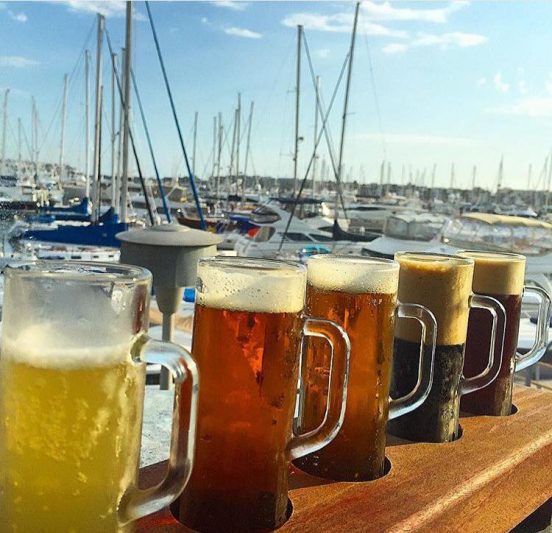 Simmzy's
 is RAD! Steps from to the Venice Pier, they bring the beer A game for sure.  With 26 taps and a many more in bottles and cans, they are the undisputed beer kings of Washington Square.  And, they really know their craft. With rotating handles, Simmzy's supports local craft breweries with most of their taps being from California breweries.  As well, they have their own, Burbank brewed beers, $4 selections during happy hour, and tap take overs monthly, among other events.  A knowledgeable, excited staff paired with great food and a breezy vibe steps from the sand makes Simmzy's a destination for the beer connoisseur.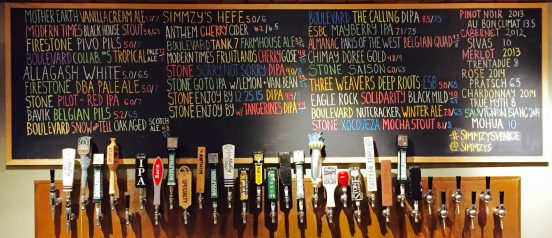 Sunny Spot
has a super chill vibe, outstanding food, bottomless drinks daily, and most importantly, beer!
As well, almost their entire selection is locally produced, and during happy hour they have $5 brews.  My favorite would be the Stone IPA for 5 bucks.  That is a hard deal to beat.  Check it out!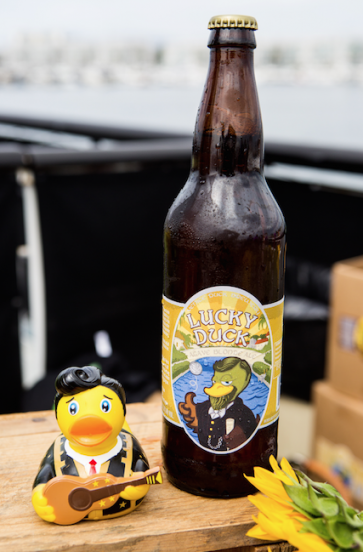 Canal Club
has a it going on in the beer department!  $5.50 DogTown Ducks on happy hour is a steal.  And, they rotate their handles regularly  with Stone Delicious and Stoner Duck being mainstays.  And, they have a huge selection of bottles and cans, Ballast Point Sculpin, Firestone Walker, and Fat Tire to name a few.  Get down there at 5:00 p.m for their 7 day a week happy hour and pair your brewsky with some of their legendary cusine!
.
James Beach
has a whole lot of beer goodness, Dog Town Duck, Stone IPA and Scrimshaw Pilsner on draft to name three.  But there is way more!  22 oz. Arrogant Bastards and Santa Monica XPA are just the tip of the iceberg.  Get down there and see for yourself!  As well, this place goes off at night!  Want to skip the line outside to get in?  Go across the street and buy a drink at the Canal Club and get a wrist band that let's you skip the line.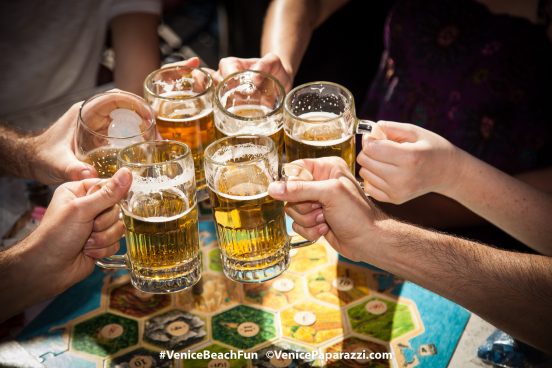 Barlo Kitchen and Cocktail/High Rooftop Lounge:  
These places, housed in
Hotel Erwin
, are great.  As an environmentally forward businesses, they strive to have locally produced items on their menus.  This means a whole lot of California beer.  And, everyone knows Californians make the best beer there is.  They have Scrimshaw Pilsner, Dog Town Duck, and Ole Rasputin to name a few. And, you can chill at the street level in Barlo or crack your brew 6 stories above the ocean at High rooftop lounge.
,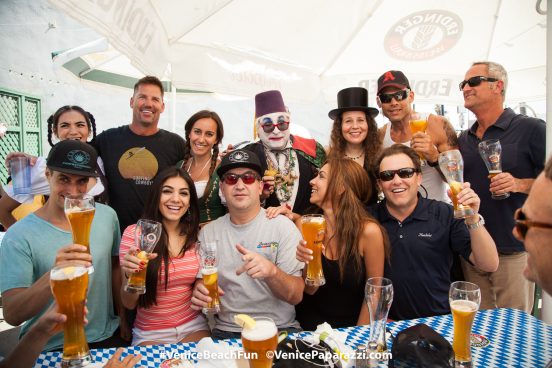 Surfside
has 12 local taps, pouring a wide variety of beer styles!  From light crispy pilsner, to Belgians, to   hoppy IPAs, Surfside has something for everyone!  They even have the legendary Stone Ruination on draft, which you don't see many places. As well, they have $5 happy hour brews,  and most of their selection is So. Cal made.  Woohoo!  Go Surfside!
The Sidewalk Cafe – 
13 taps, with my choice being L.A. based Golden Road Brewery's Point The Way IPA. As well, they have a full bar and a super deep menu.   And, if you did not know, they have $5 all you can eat tacos on Tues., and one of the best boardwalk people watching patios around.
.
The Venice Beach Bar – 
12 taps, another 20 in bottles, and buckets of beer as well!  This place is an iconic Venice live music hang with much history.  Come one down, grab a brew, and check out the band, or chill out on their outdoor, boardwalk patio and take it all in.  Highly recommended!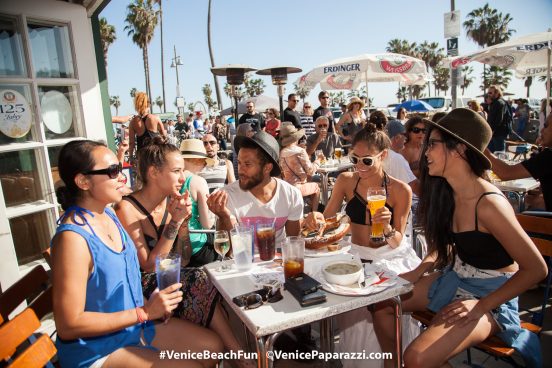 .
On The Waterfront Cafe–  
Erdinger Hefe-weizen on draft!  Nothing else needs to be said.  But, I will say something anyway, just to clarify.  Erdinger is imported from Germany and is widely regarded as one of the best wheat beers ever made. And,  On The Waterfront Cafe is the only place around where you can get it.  You should try it.  So, how about chilling out on OTWC's Oceanfront Walk patio and drinking a cold velvety smooth 22 oz. pour of this magnificent creation. You will be glad you did.  And they have fantastic food inspired by owner Stefan Bachofner's European upbringing.  Get down to the Waterfront, you will be glad that you did!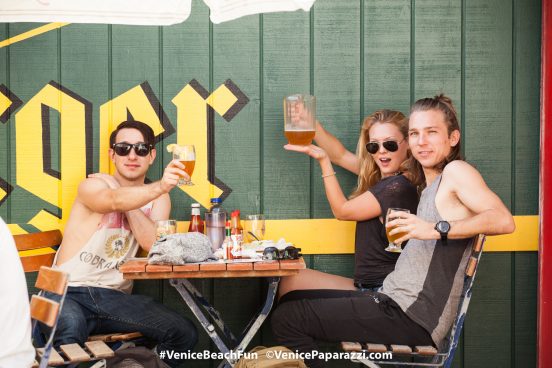 Worth mentioning!!
If you like Mexican beer, check out 
Cabo Cantina
 on Washington Square.  They have every brew made south of the border, and during happy hour they are all two for one.
If you like Japanese beer, check out 
Hama Sushi 
on Windward Circle.  They have a wide selection of brew from the land of the rising sun on draft and in bottles.
Thank you for reading, now go get yourself a beer!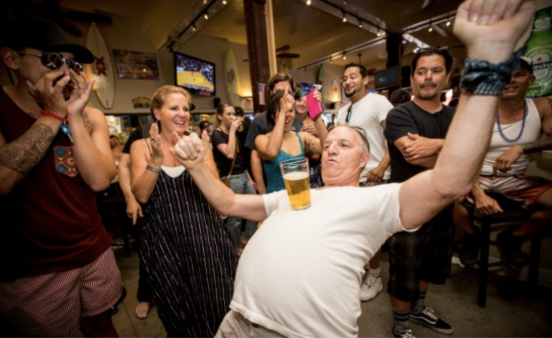 For all Venice Beach Fun, check out VisitVeniceCA.com