Venice Paparazzi's beer ace Alex Stowell here.   Simmzy's Venice hosted the second stop on the Meet the Brew Team tour. The brew masters from Burbank, where Simmzy's recently started brewing up their own house beer line, came down to the V with five fresh kegs of tasty, sudsy, hoppy goodness.
Tips Up IPA, Va Va Voom Double IPA, Makin' Noise Pale Ale, Morning Session Saison, and Hasani's Silverback Session Ale were all huge hits with the stoked, standing room crowd. Owner Mike Simms, Master Brewer Brian Herbertson, and head hop advisor Brian Wesley  were on hand to talk shop about the process, ingredients, trial and error, and all the things that led up to this monumental unveiling.
Free souvenir glasses were given to the first twenty folks through the door, and Venice Paparazzi's Edizen snapped up the last one, much to her delight.
It was a fantastic night at Simmzy's, which pretty much every night is.  Simmzy's has it all: 26 draft beers, $4 and $5 happy hours, a super fun, friendly staff, monster burgers, fish tacos, wings, brussel sprouts and more as well as  an open air view of Washington Square.  If you have not been, you should go, if you have, you already know.  Go Simmzy's.
In the photo above: Owner Mike Simms, with brew team members Brian Wesley and Brian Herbertson
.
View iPhone photos by Venice Paparazzi's Edizen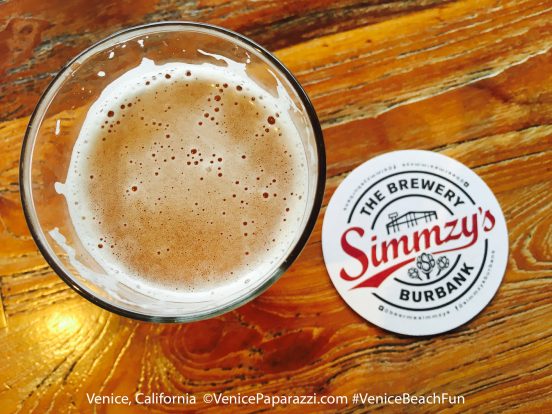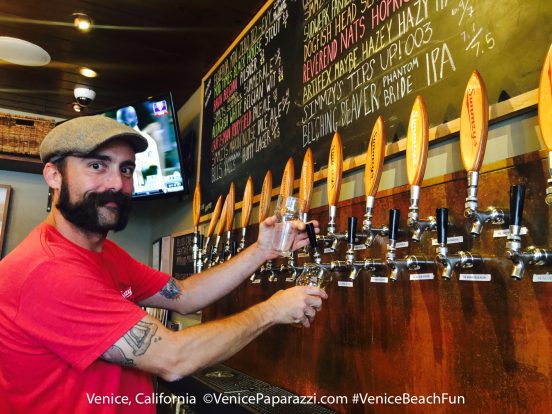 Brew Master Brian Herbertson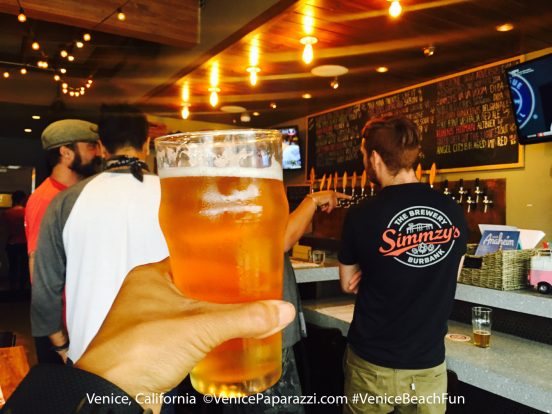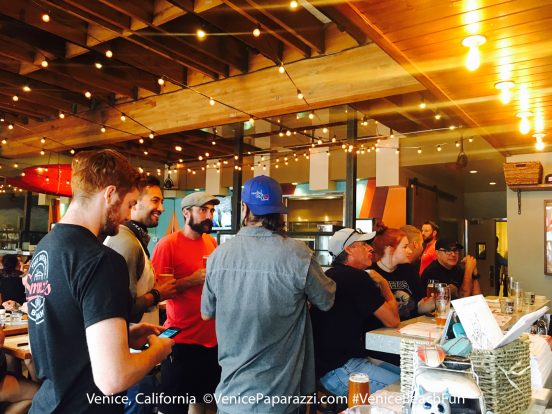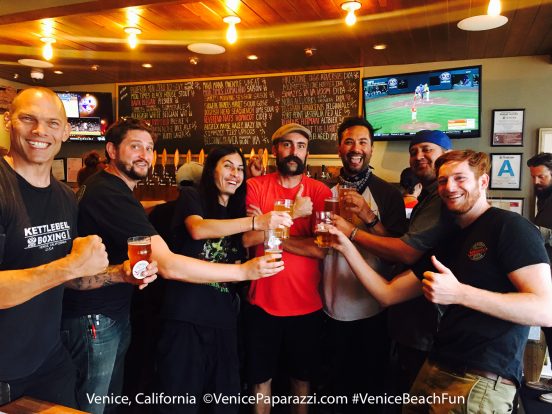 Venice Paparazzi's Alex Stowell with WarSeed bandmate Alec Cordero doing some quality control with Simmzy's crew!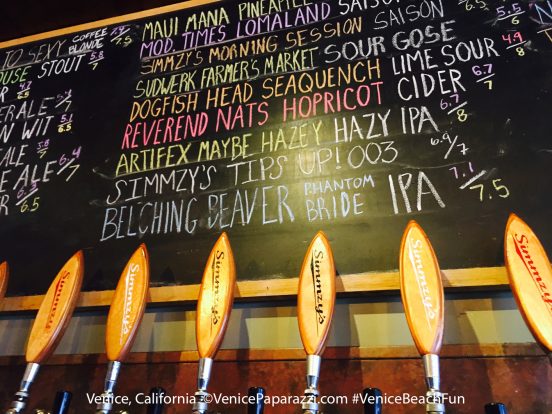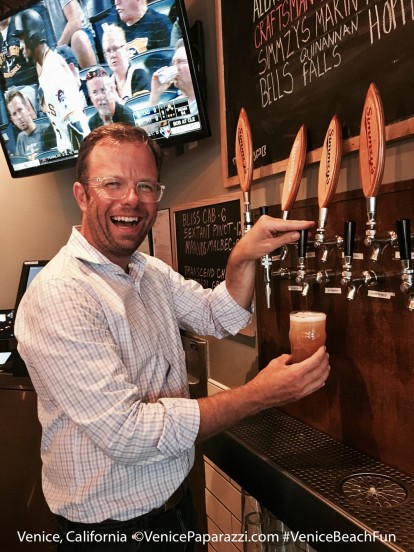 Owner Mike Simms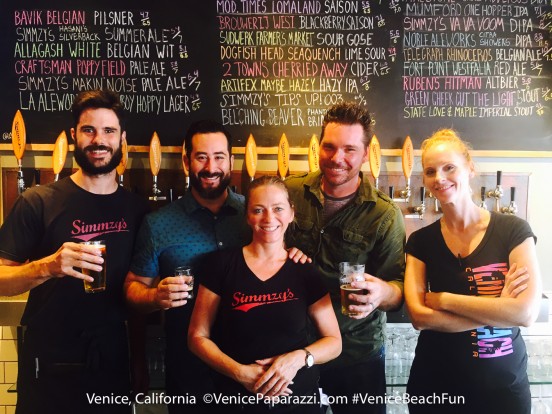 Simmzy's Venice Team:  Matt, Mike, Kimberly, Kurt and Shannon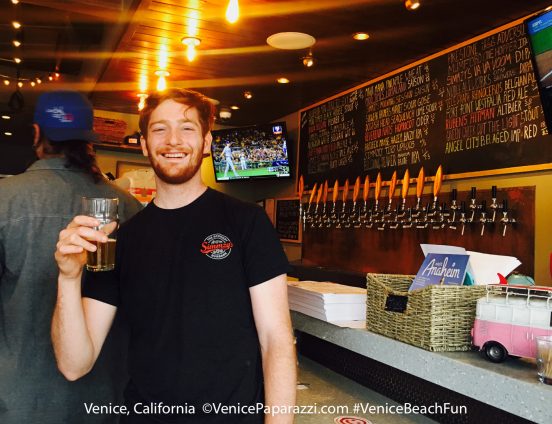 Burbank bartender and aspiring brewer Brian Wright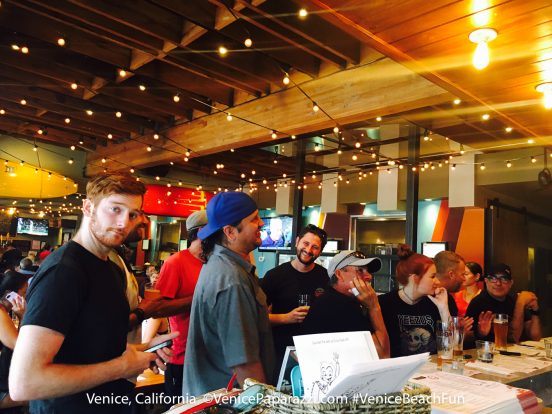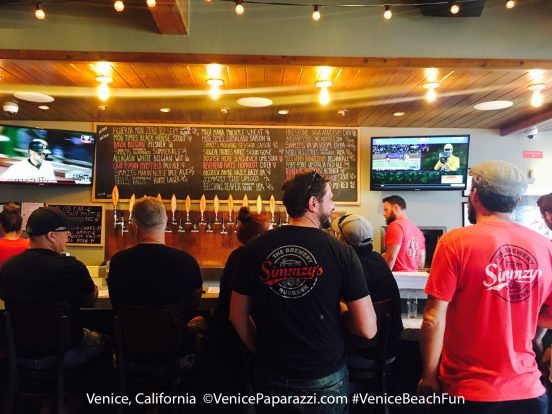 The 26 taps of Simmzy's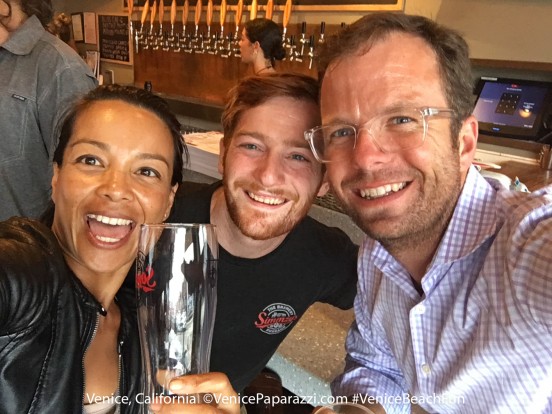 Venice Paparazzi's Edizen showing of her new souvenir glass with team member Brian and owner Mike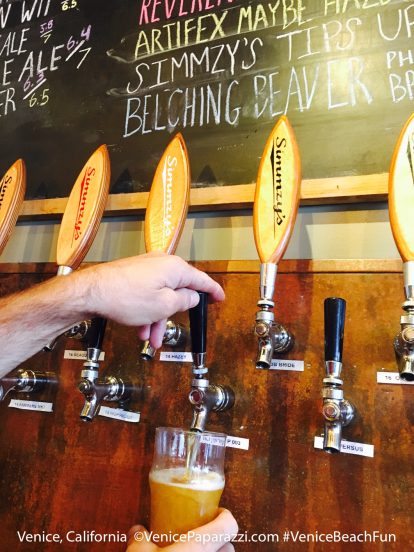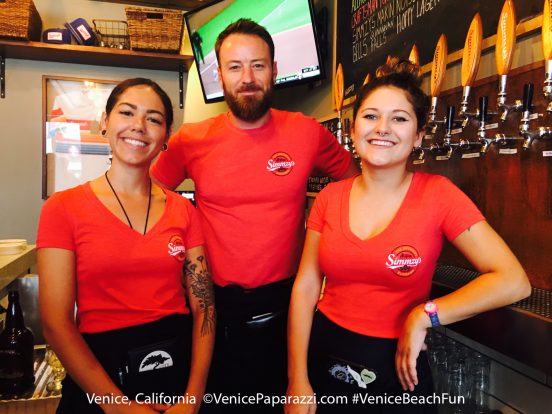 Simmzy's crew!
.

For more info. and to keep up with all the cool happenings, visit www.simmzys.com
.
Join Simmzy's on Instagram  @beermesimmzys and @simmzys