Article by VP's Alex Stowell
.

Jody Maroni's Sausage Kingdom is an iconic Venice brand.  Having been on the boardwalk almost 40 years, Jody Maroni's is better than ever. Today we are going to get to know the man himself, Jody Maroni! 
Jody grew up in a carnivorous family in the San Fernando Valley, his father a prominent butcher in the community.  It is here that Jody learned the art of sausage making, and developed a penchant for grilling, smoking, and all things meat.  Citing Duck confit as his favorite, Jody also enjoys making Italian food and drinking Chateau Margaux.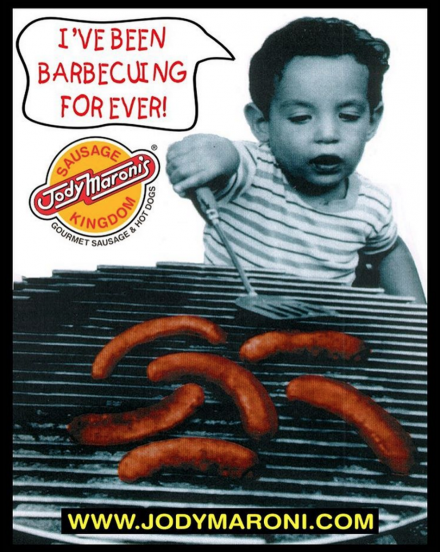 Jody Maroni's Sausage Kingdom's humble beginnings can be traced back to a BBQ grill on the Venice Beach Boardwalk, where Jody gained notoriety hawking his unusual sausage selections to passersby. Committed to quality, he made every sausage by hand, smoked them on site, and sold them to Venice locals and tourists alike.
.

When he is not cooking up a storm or running the Kingdom, Jody is an voracious reader, sometimes finishing several books in a single day!
Bruce Springsteen and Bob Dylan top the list as far musicians that Jody likes, with Thomas Pynchon being one of his favorite writers.
And, Jody loves gardens, especially flower gardens. "Flowers are sexy," Jody says with a smile.  Huntington Gardens is a top destination for him, and the Japanese Magnolia gets the favorite flower nod.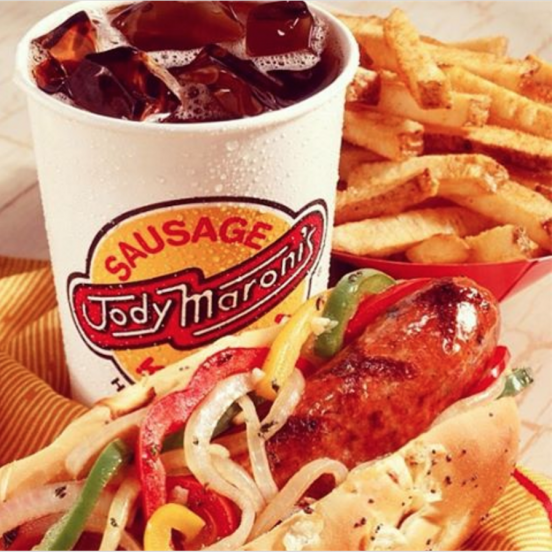 Jody has 4 children.  Alex, 33, is a local Venice entrepreneur.  Sam, 27, helps with the business and is an avid photographer as well.  Jake, 25, is working on Masters in social work, and his youngest, Henry, 22, is at Tulane and will attending The London School of Economics next year. 
Jody and his boys enjoy rock climbing and being out in nature.  Not surprisingly, Yosemite is the get a way of choice for this crew. Speaking of get a ways, Jody Maroni's offers gourmet sausage packs to go that you can take to your own camping trip.
If you have not tried an authentic Jody Maroni's sausage, you need to. They are fantastic!  Get on down to Oceanfront Walk and see why they have been a beloved part of Venice for almost 40 years.
J
ody has been serving the Venice community since '79.
Support local and family run businesses like  Jody Maronis!   When in Venice, eat a a Jody Maroni sausage!
CHECK OUT JODY MARONI'S LOCAL DEAL!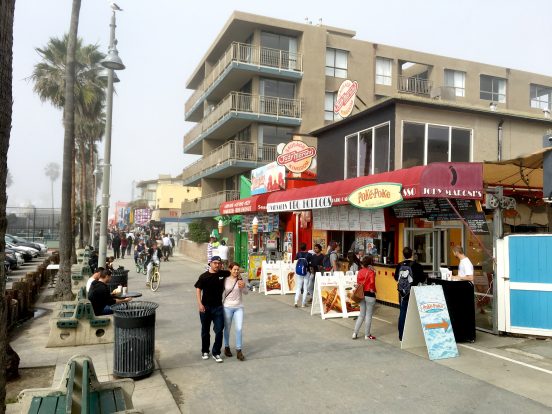 Address:  2011 Ocean Front Walk, Venice, CA 90291 .     (310) 822-5639