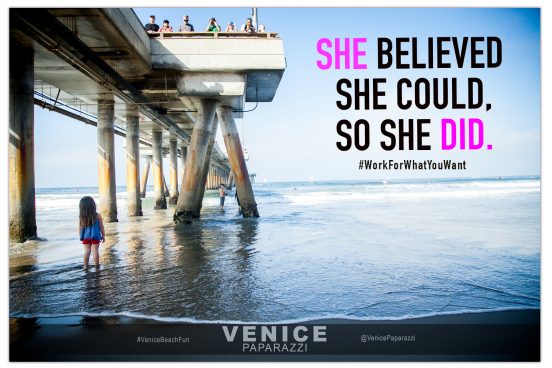 .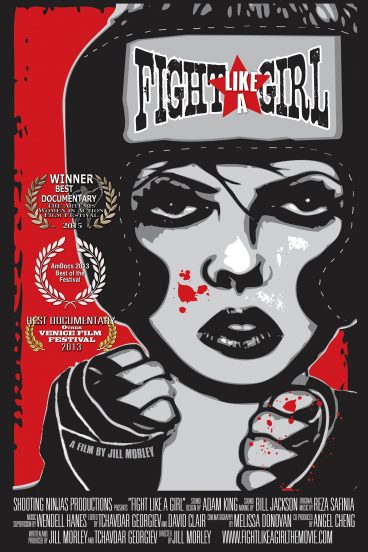 Fight Like a Girl, the movie won "Best Documentary" in the 2013 Other Venice Film Festival!  Watch it tonight, Oct. 11  on KCET at 10 p.m.  View other air dates, and viewing options below.
;
About Fight Like A Girl:  Directed by Jill Morley.
Featuring Jill Morley, Maureen Shea, Kimberly Tomes, Susan Merlucci-Reno, Melissa Hernandez
Told from a first person perspective, "Fight Like A Girl" is about women overcoming their demons through boxing, while telling a larger story about abuse, trauma, mental illness and healing. In a gritty, first-person narrative that was shot over a period of five years, filmmaker Jill Morley delves inside the little-known world of female boxers to meet the women who are passionate about fighting hard. She gets pulled in to this culture as she trains for the New York Golden Gloves. From world champions to amateurs training for local tournaments, Jill discovers they all have a lot in common. Throughout the film, how she and the other women she trains with arrive at boxing is revealed. The real emotional history, and traumas bubble up fleshing out a compelling story about women overcoming adversity in what many consider a violent sport.  www.fightlikeagirlthemovie.com
.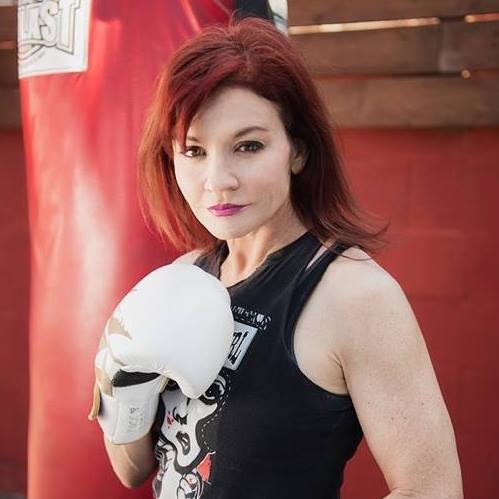 Director and long time friend of Venice Paparazzi,  Jill Morley.
.
Jill Morley made a life changing decision to fight in the Golden Gloves.  Her trainer, impressed with her powerful punches, believed that she could get there. She knew she'd be entering the ring with women who were younger, yet much more experienced.  The ring was only the beginning of her battle. Sparring spawned muscle memories from childhood abuse. With the help of her husband and her newfound friends, "Fight Like A Girl" documents the physical and mental obstacles she faced throughout her journey.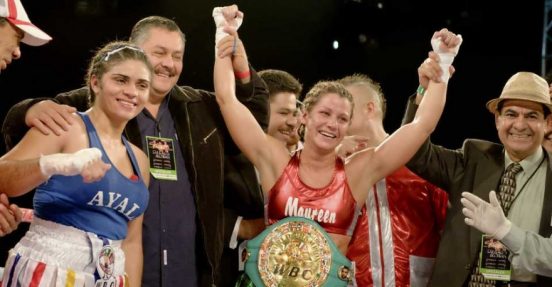 MAUREEN SHEA, "The Real Million Dollar Baby" is a professional boxer with a 22-2 record (11 Knockouts.) Maureen was Hilary Swank's main sparring partner during the filming of "Million Dollar Baby." She originally started boxing to lose weight in an effort to please her then, abusive boyfriend. "Fight Like A Girl" follows her quest for a world title, while dealing with depression.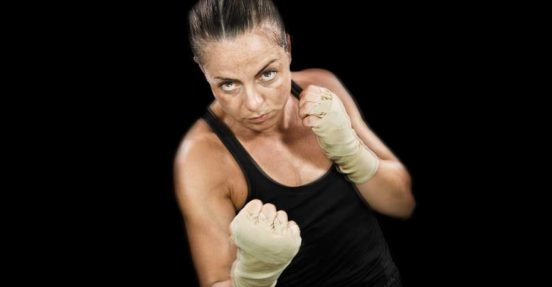 Susan Merlucci is an amateur boxer with a self-described "Jekyll & Hyde" personality who found boxing as a vehicle for releasing her pent up anger and aggression. After her pursuits in fine art and acting, we find Susan 34 years old and in her last eligible year to compete in the Golden Gloves.
"Fight Like A Girl" explores her struggle and determination to have something to show for all the time and effort she's put into being a fighter. Photo by Philip Habib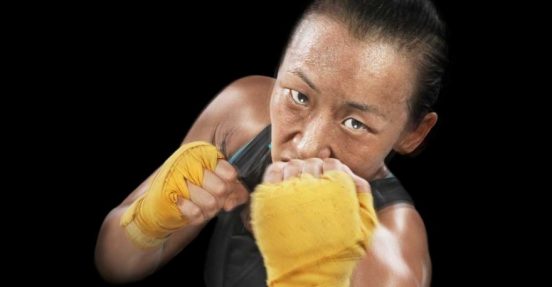 KIMBERLY TOMES
, a professional boxer of Asian descent, was adopted as an infant by a white family and struggled with racial issues while growing up in the midwest.  After she was punched out by a customer while working as a stripper in NYC, she took up boxing to rejigger her "glass chin".  Photo by Philip Habib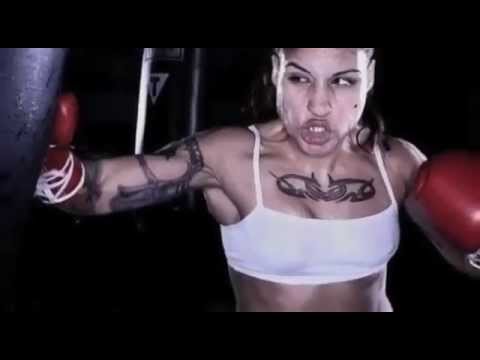 Melissa Hernandez
.,
View Fight Like A Girl trailer below!
.
.
FIGHT LIKE A GIRL  KCET AIRDATES:
.
Wednesday, 

Oct

11

 

10:00 PM PT

Thursday, 

Oct

12

 

1:30 AM PT

Saturday, 

Oct

14

 

8:00 PM PT

Tuesday, 

Oct

17

 

3:00 AM PT
.
—-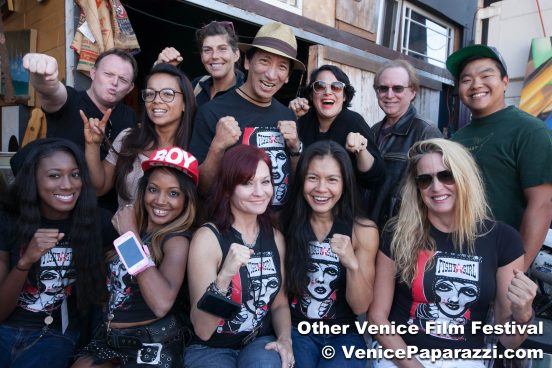 Following photos from Fight Like a Girl's screening at the 2013 Other Venice Film Festival.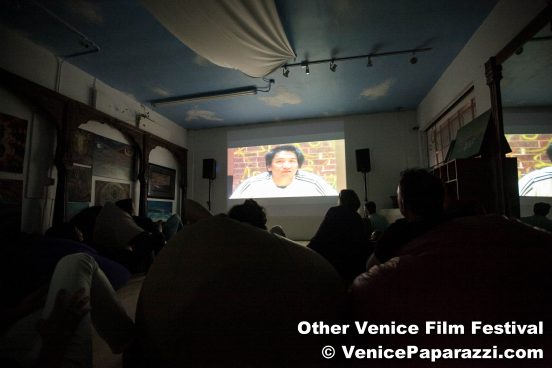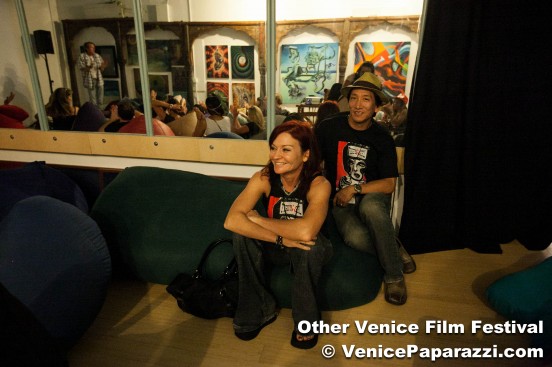 Fight like a Girl Director Jill Morley with husband Gary Lai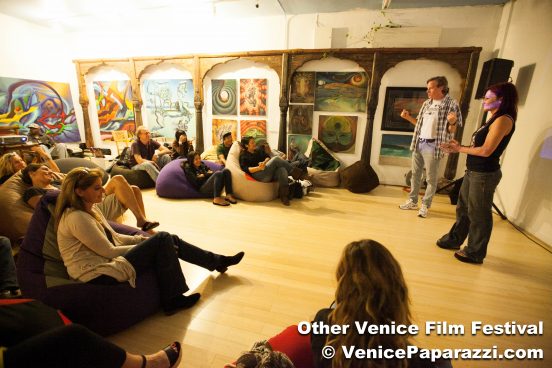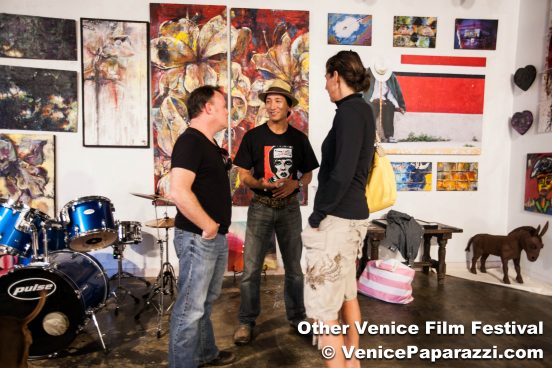 Following photos from the 10.13.13 Closing night and awards ceremony at Beyond Baroque!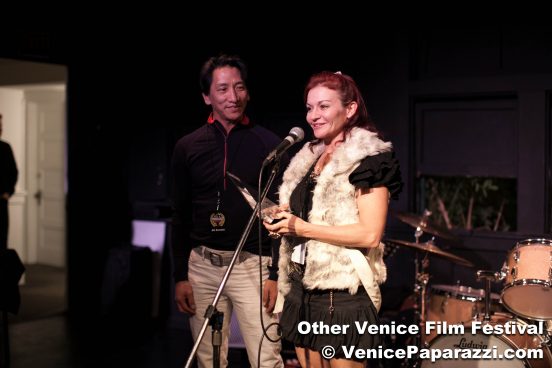 Jill Morley accepting the "Best documentary" award at the 2013 Other Venice Film Festival!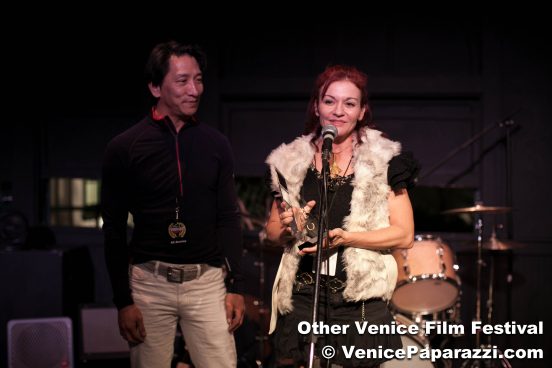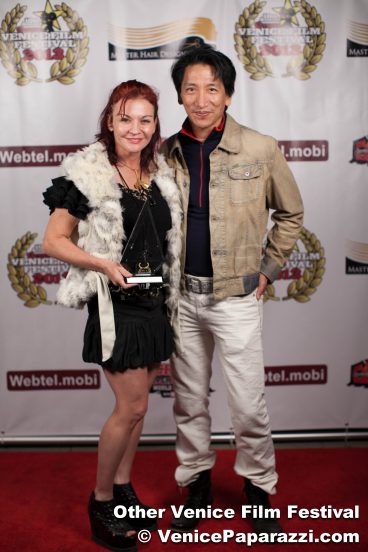 .
View 2013 Other Venice Film Festival photos by Venice Paparazzi.
—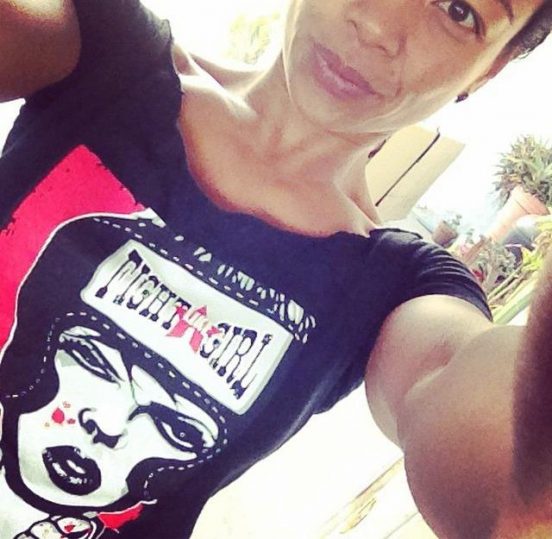 Venice Paparazzi's Edizen sporting the "Get the Fight Like a Girl t-shirt!"  Want one?  Get it on www.fightlikeagirlthemovie.com
. 
.Fol
Following two photos from the Fight Like A Girl and Knock Outs For Girl's party.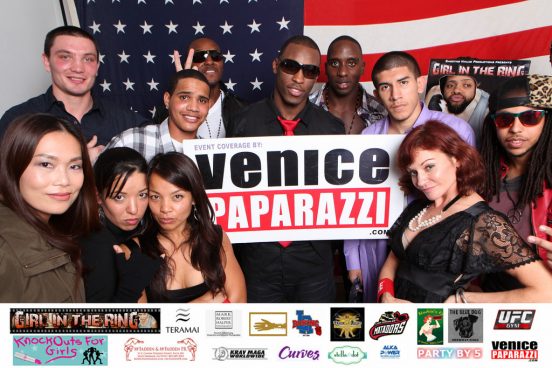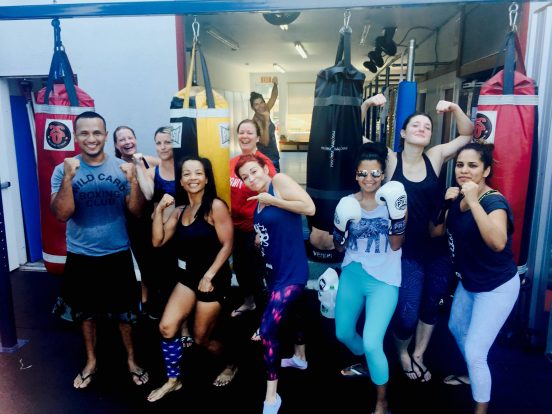 .
Join Fight Like A Girl on Facebook!
l.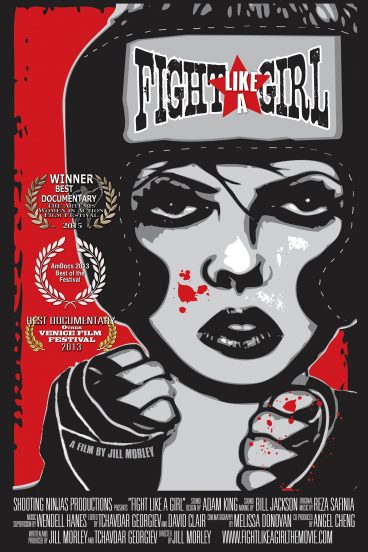 .
For more info, visit www.fightlikeagirlthemovie.com