Alex Stowell here.  Woo hoo!!!  A big congratulations, and a fist bump, to Venice's oldest and most beloved dispensary, Green Goddess Collective!
They have dotted the i's, crossed the t's, and followed the rules, and as of February 1st 2018,  they are open  to Recreational Users (21+).  This means that you no longer need a medical recommendation to buy flowers, edibles, wax, hash, etc.
If you partake in the greenery, and have not been to GGC, you should go.  They have a super friendly, knowledgable staff, and a huge inventory of fresh offerings.
About Green Goddess Collective:  Green Goddess Collective is a Los Angeles Prop D compliant collective, providing safe and reasonable access to top quality medicinal cannabis since 2006.
They offer a wide variety including Flowers, Extracts, Edibles, Tinctures, Topicals, Vaporizers, and more for members. Their friendly and knowledgeable staff strives to fulfill every member's need with care and compassion.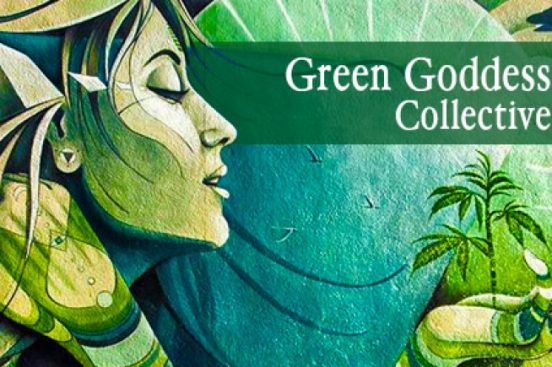 Menu available at Weedmaps:   weedmaps.com/dispensaries/greengoddess
Menu available at Leafly: https://www.leafly.com/dispensary-info/green-goddess-collective
Open 10am – 8pm ~ 7 Days a Week.
Goddess hour: Selected 8ths of flowers are  15%  off from 4 – 5p.m. daily.  Limit one per person
Munchie Monday: 10% off all edibles
Wax Wednesday: 4 grams for the price of 3
ShatterDay Saturday: 4 grams for the price of 3
Ounce Specials:  Plenty of TOP SHELF STRAINS and EXTRACTS
Wide variety of Edibles :: Tinctures, Capsules, Olive Oil, Kombucha, Chocolate, Lozenges, Peanut Butter, Honey, Sweets, CLONES and more. We now carry Buddha's Dream Cannabis Oil, made using Rick Simpson's method.
Green Goddess Collective 
1716 MAIN ST.  Venice, CA, 90291  |  310-396-7770
(Enter at front of building and go down the hall)
Valet parking
on weekends.