Ultra fresh fish, hot and cold sake, a fantastic happy hour, surf movies every night, and locally curated art is what you get at Venice's oldest sushi restaurant!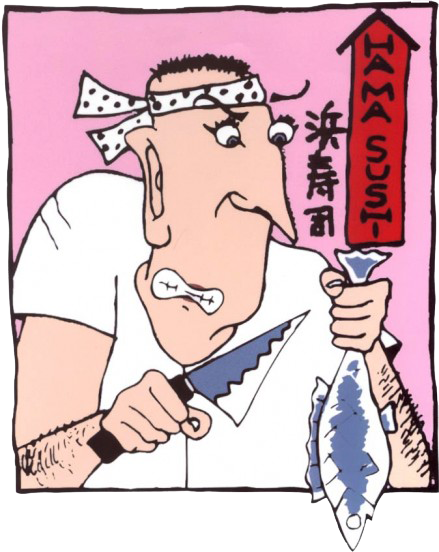 Check 'em out, and say hi to owner Esther Chaing, known around town as Hama Mama!
Established in 1979, Hama Sushi is an original Venice sushi spot.  Serving the freshest and friendliest for 39 years.
About Hama Sushi:  Established in 1979, Hama Sushi can be traced back in time to being one of the first sushi restaurants on the westside. Known for it's unique ambience and casual setting, Hama brings the freshest and friendliest service. Locals, tourists and newcomers can all enjoy traditional Japanese cuisine with unique fusion dishes.
Located on the circle of Windward/Main street, a block from the famous Venice Boardwalk, Hama has been a part of Venice Beach's history for the past thirty years.  213 Windward Avenue –  Venice, Ca 90291. (310) 396-8783.      www.hamasushi.com
View Happy Hour menu below!
Happy hour is from Mon.-Fri. 3-7 p.m. & 4-7 p.m. Sat. and Sun.
2hr Complimentary parking for Lunch Monday to Friday
While at Hama Sushi, check out "Hama-Wood" in the patio and their "Venice History"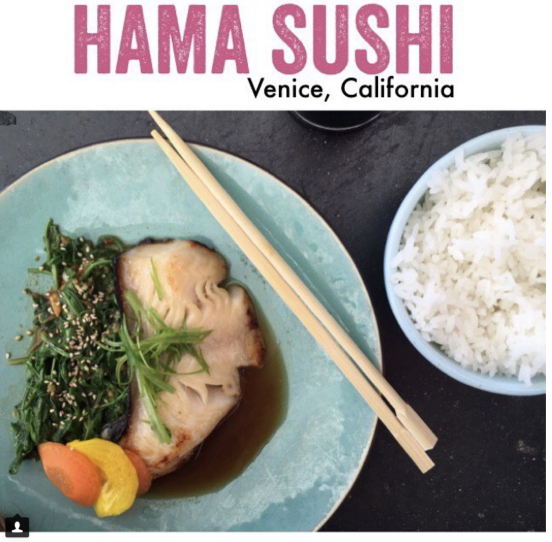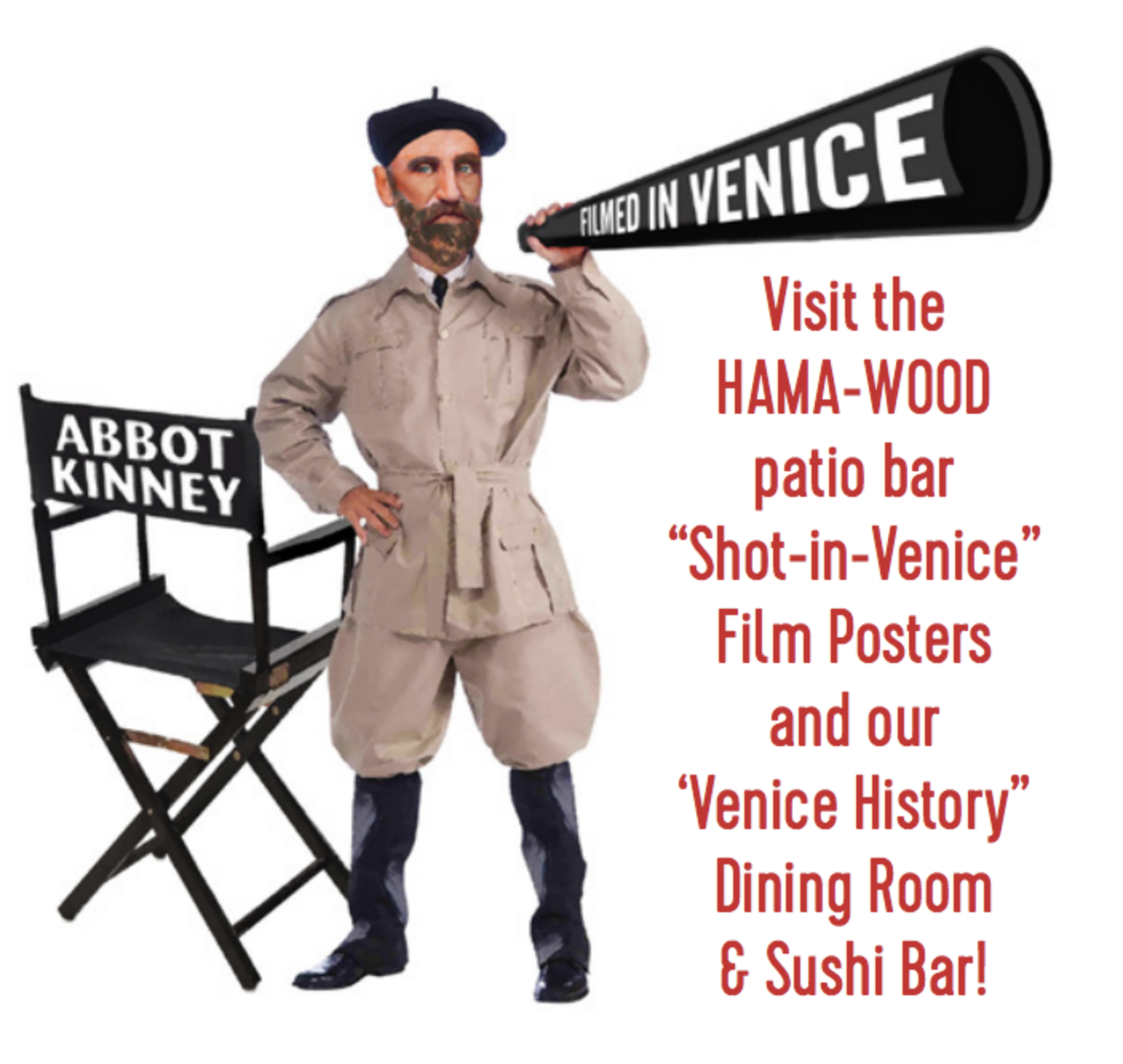 HAMA HOURS:
Monday – Thursday:11:30 am – 10:30 pm
Friday:11:30 am – 11 pm
Saturday:  – 11 pm
Sunday: 4 – 10:30 pm 
Hama Sushi.  
213 Windward Avenue –  Venice, Ca 90291. (310)396-8783.      
www.hamasushi.com