Alex Stowell here.
Wow!  50 years for the Free Venice Beach Head!  A huge tip of the hat to all the folks that have worked the administration end, written for, contributed to, and supported this iconic Venice expression of free speech!  50 years is an eternity for any business, but for a print publication, it seems unparalleled.  Congratulations, and cheers to 50 more years of the Free Venice Beach Head!
Here is a message from the Beachhead:  Published by a Collective of volunteers since 1968, the Free Venice Beachhead is not only the oldest free publication in the country, but also one of the last underground papers still in existence.
Today it continues to be the paper by, for, and of the Venice community. Its monthly publication is made possible mostly by the generous support of sustainers and subscribers.
Just like a community cannot exist without a local paper, so the Beachhead needs the community's support. Please submit your local stories, articles, poems, cartoons, letters, advertisements, drawings, photographs and thoughts to be considered for publication.
Thanks for your continued support!
Join in on the fun and meet the Beachhead team at their 50th Anniversary Party Fundraiser on Feb. 18, 2018.  There will be poets, performers, & art. Details here! 
Check out a few pics that we found in the Venice Paparazzi archives below. 
Top photo: Fehmi Yildirim, Jeffery Stanton, Eric Ahlberg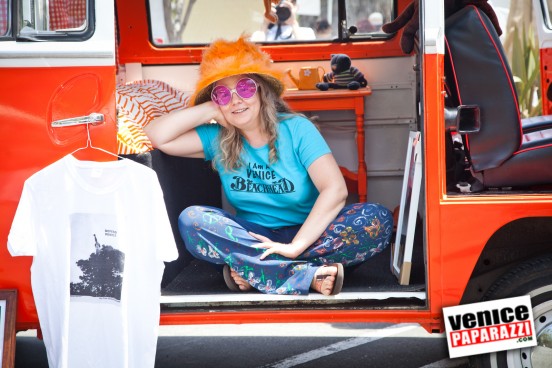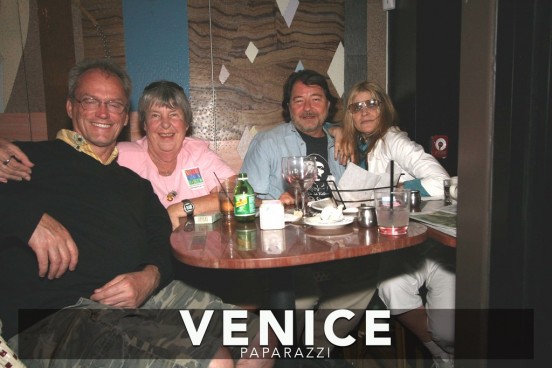 Right:  Jim Smith andPhilomene Long at the Venice Sign Lighting in 2007.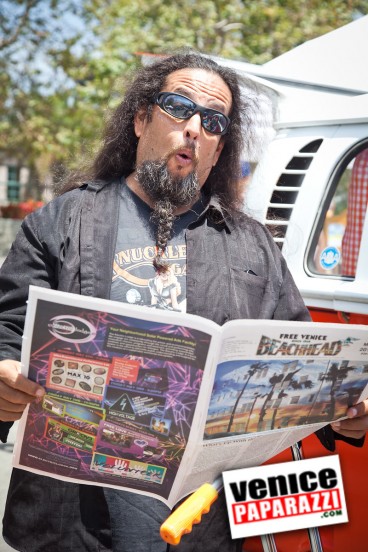 Gregory Cruz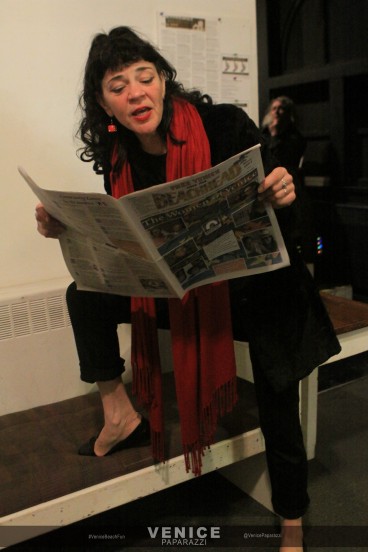 Suzy William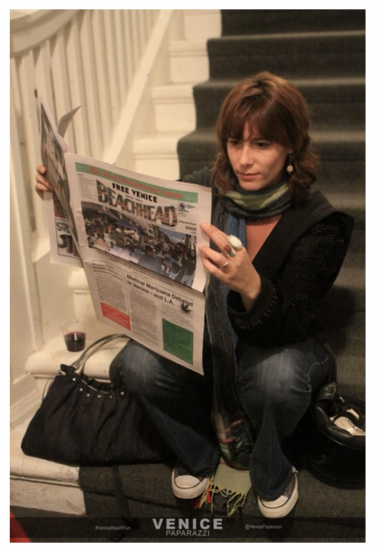 Jim Smith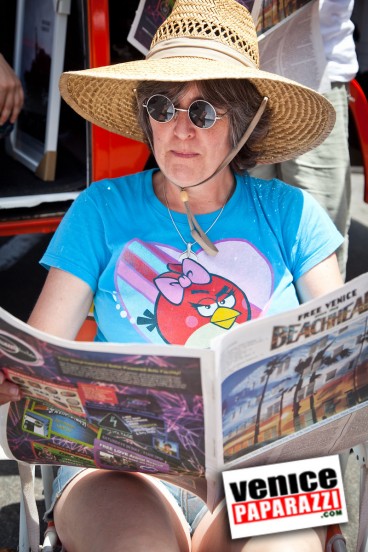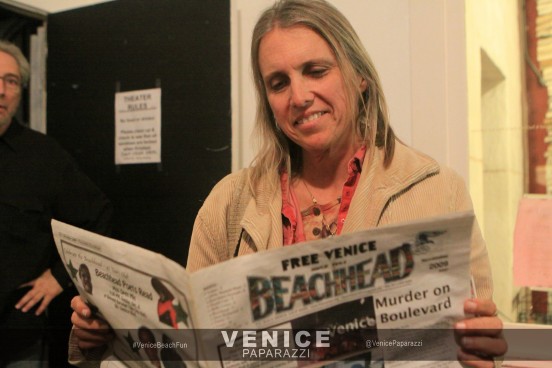 .


And, for all the folks who have been around from 2000- 2010, here is an article on the death of the Boardwalk legend, Butterface Stowell.  Butter was the Venice Paparazzi mascot, and he was one loved guy.  Famous in the area for his giant smile, and friendly disposition, the entire community mourned his passing on May,18 2010.  He was immediately enshrined with a mural on Oceanfront Walk, where the community came together and left candles, balls, cards, bones, ropes, and of course sticks of butter.  Here is a link one of the Free Venice Beach Head's articles on the death of Butter, this one written by Amy Dewhurst.  Here is the article by Blogtown's Carol Gronner.
.