Check out Detour's audio tour "Venice: Abbot Kinney's Impossible Dream."
.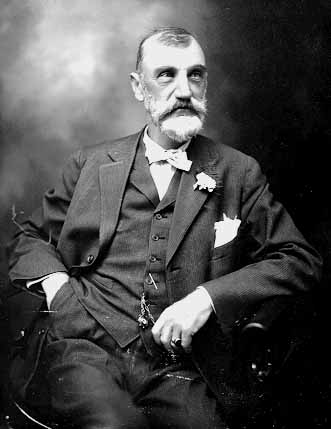 Discover how Venice was created — and almost destroyed — and meet the spirit of town-founder Abbot Kinney. When Abbot Kinney bought land on the Southern California coast over 100 years ago, it was nothing but a swampy marsh. But Kinney was a world traveler and had a wild vision — to transform this acreage into his very own "Venice of America."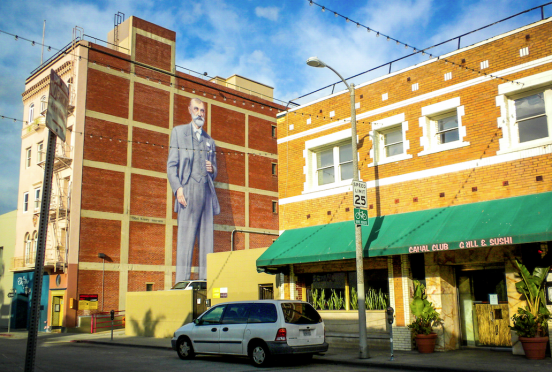 Toast to Abbot Kinney!
Check out the best bars/restaurants in Venice, California and have a toast to our founder Abbot Kinney. And, why not take a selfie with Abbot Kinney himself and #VeniceBeachFun. The Abbot Kinney mural by Rip Cronk is located on North Venice Blvd. next door to James beach and the Canal Club, 60 North Venice Blvd. Venice, California. 90291.
.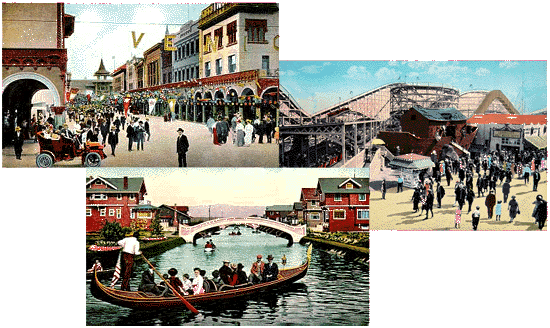 For more Venice History:
.
ADDITIONAL LA DETOURS:
About Detour Los Angeles: Detour's immersive audio walks will show you a side of Los Angeles that even natives rarely see. Learn the city's secrets from the locals who know it best. Visit the spots that make Los Angeles famous, including the Venice Canals, the Venice boardwalk, Hollywood Boulevard, the Roosevelt Hotel, Disney Hall, Union Station, Grand Central Market, and more. Each Los Angeles audio tour lasts 30 – 90 minutes, and costs only $5. Take them on your own schedule and at your own pace, alone or synced with friends.
,.Here are the tours for Los Angeles
Venice: Abbot Kinney's Impossible Dream – Tour guided by Venice Paparazzi's Edizen Stowell
Venice: Life On The Edge – Tour guided by Venice skate legend Eric Tuma
Downtown: Gateway to the City of Angels
Santa Monica: Designing a Pedestrian Utopia
–
Photo credits:
Photo 1 & 3 photos found on Westland.net
Photo 2 by Venice Paparazzi's Edizen