It is Surfside's one year birthday!  Congratulations, and let's party!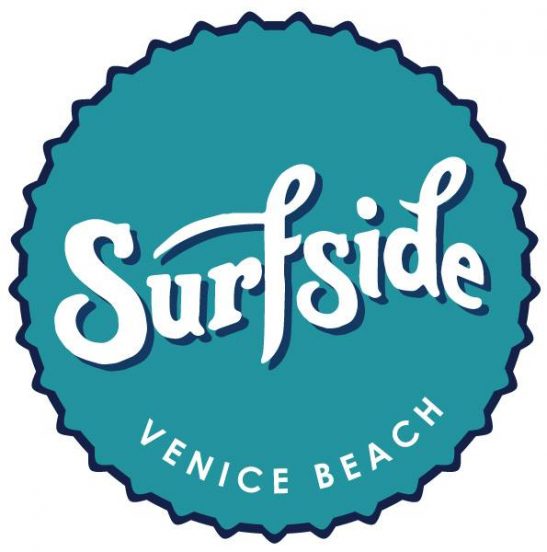 It is going down on June 23.  A full red carpet affair with bands, drinks, food, and a whole lot happy vibes and great times!
Thank you, Surfside,  for creating a venue for our local musicians, artists and community to hang.   We love Surfside.
/
Here's Surfside's 1st Anniversary party details.   
Get down to Surfside on June 23rd for a full day of festivities to celebrate our 1st Anniversary!
FREE EVENT | NO COVER
LIVE MUSIC starting at 1PM
RED CARPET 3PM – 8PM by Venice Paparazzi
NEPTUNE PARADE Pre and post party hosted by Miss Jessica and Todd Von HoffmanLIVE MUSIC LINEUP:
► Silk Wilkins
► Venice Beach Dub Club
► The Brobots
► The Mutiny
► Westside Wisemen
► Sidewayz
► Mayaztek
► Rated X
About Surfside Venice:  At Surfside, we pride ourselves in supporting the community by providing a stage for local musicians, using local produce, serving local beers, and doing our part to help the environment.
You'll find our fun, beach vibe environment, the perfect spot to hang on a sunny day, have a happy hour drink after work, and enjoy the nightlife full of live music, DJs, themed parties, and games.
As a beach-front community we have the power & responsibility to care for the precious ocean. Surfside stands by protecting our oceans and beaches by making conscious business choices. It takes many individual drops of water to make up the entire ocean, and we need everyone in the community to join us in our commitment to protecting our precious waters.
.
Surfside is part of a bigger family,
Samesun
.  Samesun is a backpackers hostel with five locations. All locations have a bar and/or restaurant to accompany them and serve a social gathering place for travellers and locals to mingle and have fun. ​
As the sun set on one local institution, it rose for another. When news came that the legendary "Danny's Deli" was closing their doors in late 2016, Samesun took the opportunity to expand their mission to Venice Beach.
This location has been a local meeting place for the Venice community for over 100 years. Surfside strives to continue to bring the community together and introduce backpackers and travelers to our family.  
Inspired by west coast, venice vibes, we opened our doors in June of 2017.
You'll find us at the Venice Breakwater on the corner of Windward & Speedway. If you know the hood, you'll find us!   All your friends are here, we've got the beer & great food – join us for dinner and we'll even do the dishes!
We hope to see you at Surfside on June 23rd.
View photos from Surfside's Grand Opening Party in 2017 by Venice Paparazzi.
Hire Venice Paparazzi for your next event!
All photos by Venice Paparazzi.  Hire Venice Paparazzi for your next event!
See you at Surfside on June 23rd.
Fan and follow Surfside Venice! 
For more event info:  https://www.facebook.com/events/207523506728348/
Facebook   |  Instagram 
Surfside Venice, 23 Windward Ave. Venice, Ca 90291  Surfsidevenice.com