DOGS WANNA HAVE FUN TOO!
It is the party of the year for Venice four legged fur babies!  So,  get your critter a costume and come partake in the festivities.
Once again, Venice Paparazzi will be rolling out the red carpet for the costume contest and there will be live jams, treats, grooming, and more!
Event to include:
Contest for Best in Show, Best Family, Most Original, and Most Hilarious
Prizes donated by: LAArtsOnline.com, Bruno's Cat & Dog Boutique, Simmzy's, Rock and Roll Doggy, Hungry Dawgs of Dogtown.
Acoustic Music by:  Christopher Hawley and Gay Fountains
Rosalie Maduro of Hungry Dawgs of Dogtown to provide handmade, human grade, all-natural organic treats (sourced from local farmers).
Red carpet and step and repeat photos by Venice Paparazzi.
All photos sponsored by Bruno's Cat & Dog Boutique
Venice Paparazzi and VisitVeniceCA's Alex Stowell will once again be the emcee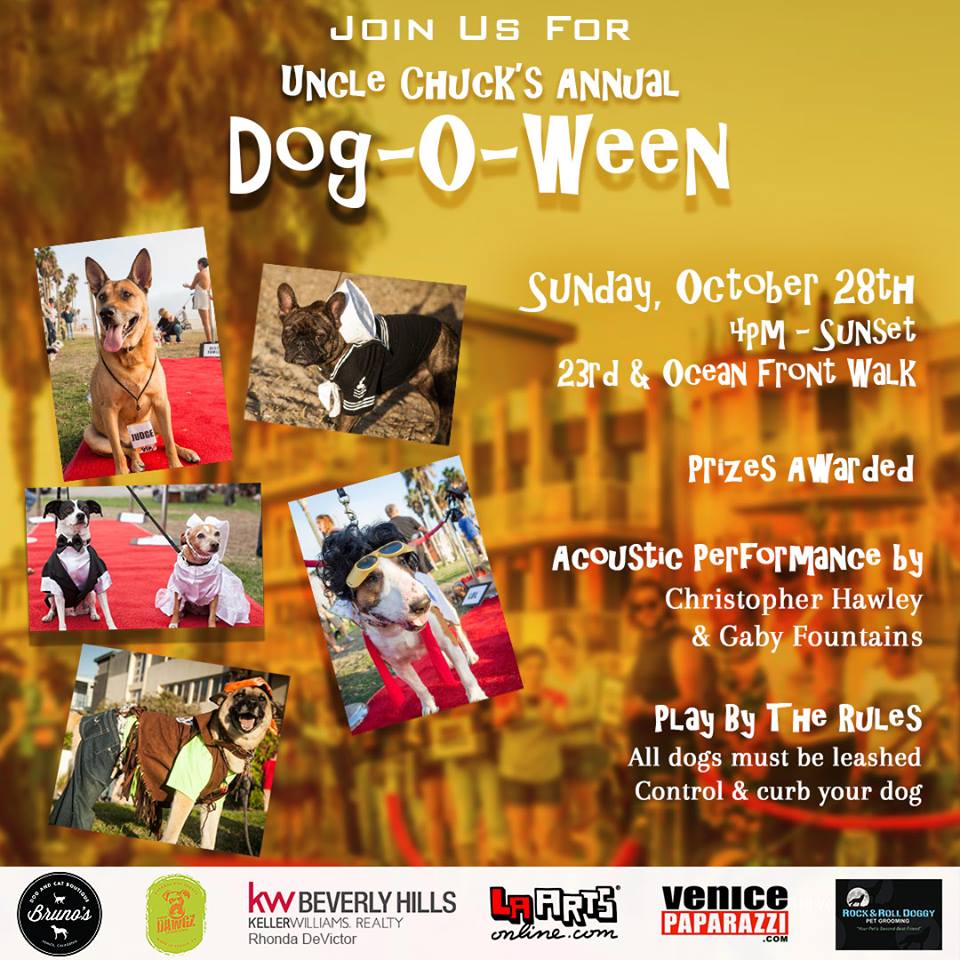 This event is powered by volunteers.
If you would like to get involved, please contact event producers KW Beverly Hills' Rhonda DeVictor [email protected] or Venice Paparazzi's Edizen at [email protected]
Anyone interested in:
– judging
-donating a prize
– performing acoustic music, hopefully fun and interactive with the dogs.
– passing out treats
-maintaining water trays
View past Venice Dog-O-Ween photos by Venice Paparazzi.
Please photo credit @VenicePaparazzi for any photos used.
Having an event and need photographers or a fun photo booth?  Hire Venice Paparazzi!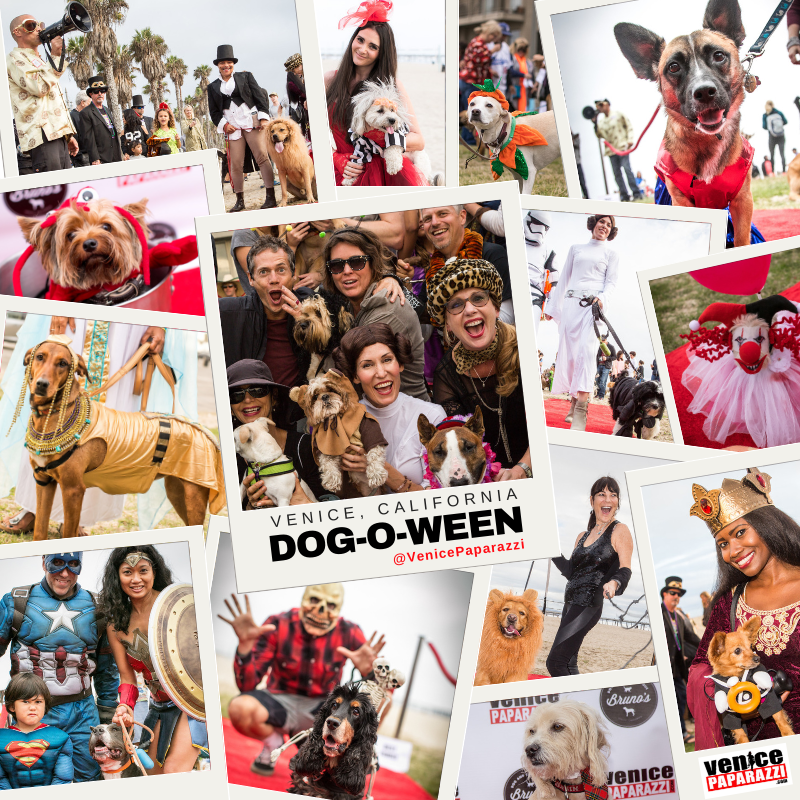 Having an event and need photographers or a fun photo booth?  Hire Venice Paparazzi!
Need a costume?  Check out Bruno's!
Bruno's is rad!  Not only do they sell locally made and responsibly sourced food and products for our four legged friends, they are a super caring and community involved crew!
Bruno's is a major sponsor of the annual Venice Dog-o-Ween.
As well, they are super knowledgeable on all things pets.  From CBD oil, to dog beds, paw covers for hot pavement to summer cooling pads, Bruno's has it all!  For more info, visit www.BrunosVenice.com
Can't make it to the shop?  They will bring it to you.  They deliver all of their great products to your home or office with same or next day options.  www.gofetchdelivery.com
See you on Oct. 28th, 2018 for Venice Dog-O-Ween!