The Venice Penguin Swim at the Venice Breakwater 2011.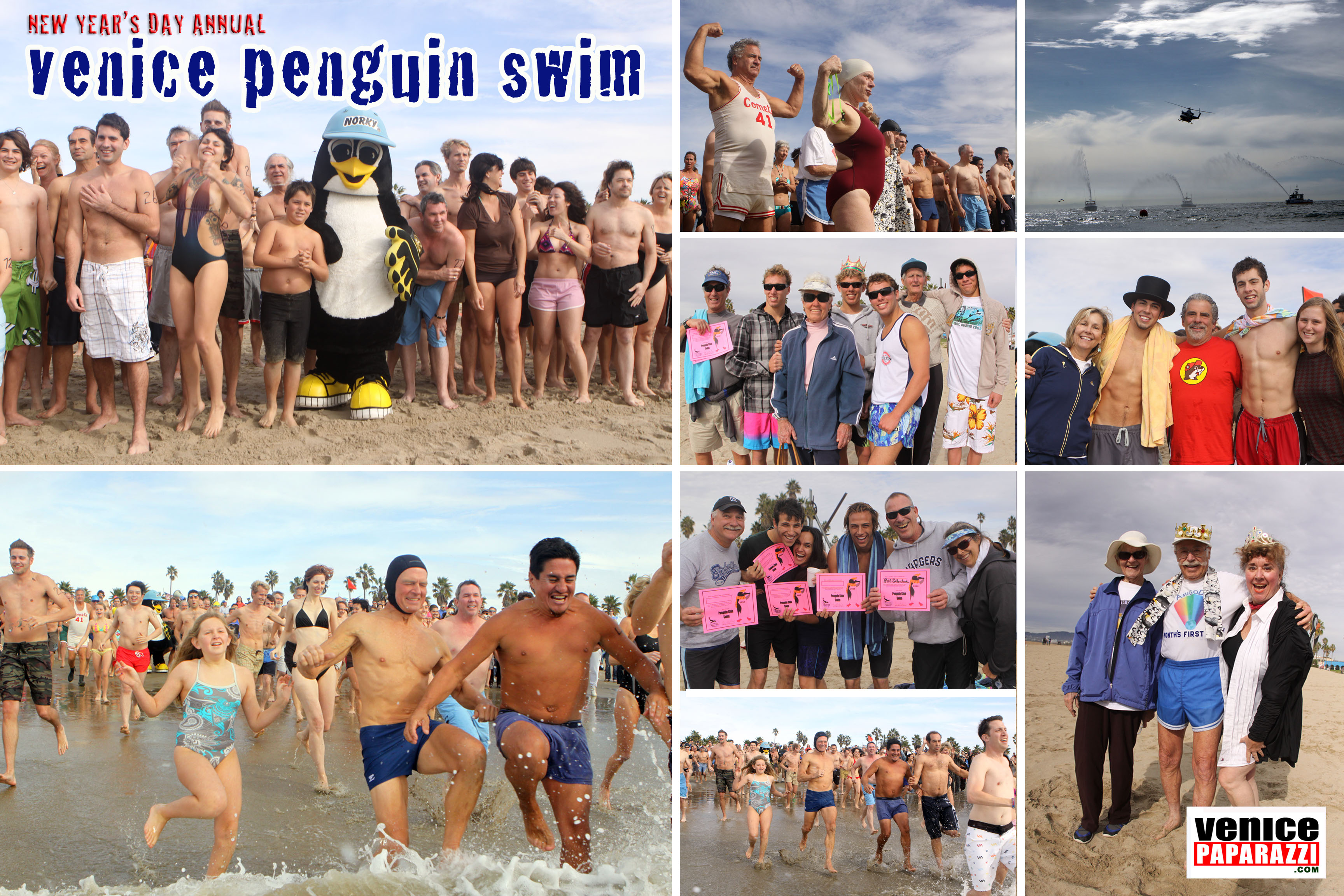 EVENT DESCRIPTION:
 The Venice Penguin Swim Club annual new year's noontime jump in the ocean.  Venice Paparazzi was there to capture it, and has been for the last five years!  Check out the galleries below.
Check out the 2007, 2008, 2009, 2010, 2011 & 2012 Penguin swim galleries. http://photos.venicepaparazzi.com/NEW-YEARS-DAY-VENICE-PENGUIN
Venice Paparazzi has proudly covered the Venice Penguin Swim since 2007.  Click on the year of your participation to see if you made the V.P. cut!  Enjoy!

————————
View additional 2012 Venice Penguin Swim photos by Rob Kalmbach:
___________________________________
Be in the know of upcoming Venice events, local deals and more by visitingVenicePaparazzi.com or  by joining the Venice Paparazzi facebook fanpage and twitter.  Click on the "like" button on our Facebook Fanpage and join us on twitter.com/venicepaparazzi. Thank you.
Hire Venice Paparazzi to be your photographers!   Venice Paparazzi is a photo offering event coverage, red carpet, photo booths, on the spot printing, green screen, and on site portrait studios.  Visit hirevp.com for a complete list of services.
Removal of your photos:  Contact us directly if you would like your images removed from our websites.   310.745.1064 [email protected]