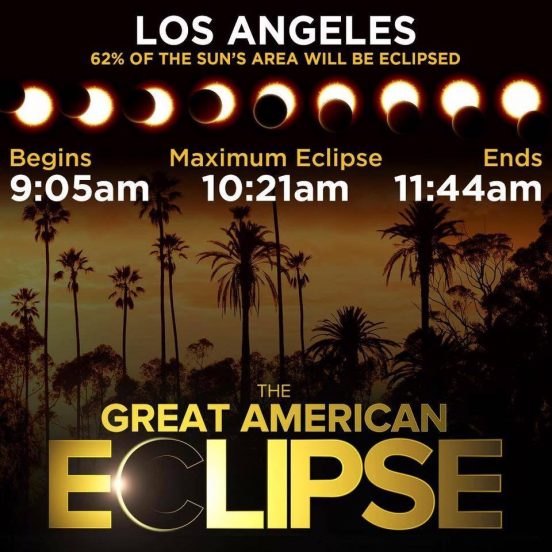 Venice Paparazzi's sky phenomena specialist Alex Stowell here.  With special glasses, shoe box configurations and various lighting diffusers, Venetians everywhere stared at the sky to catch a glimpse of the solar eclipse.  Though Venice did not get the totality effect that some of the country did, it was non the less spectacular.  Here an excerpt from wikipedia to school us on exactly what went down.  And, check out some iPhone pics we took around the V of folks taking it all in.
The solar eclipse of August 21, 2017 was a total eclipse visible within a band across the entire contiguous United States, passing from the Pacific to the Atlantic coasts.  Prior to this event, no solar eclipse had been visible across the entire contiguous United States since June 8, 1918; not since the February 1979 eclipse had a total eclipse been visible from anywhere in the mainland United States.  The path of totality touched 14 states, and the rest of the U.S. had a partial eclipse.
.
View pics by iPhone pics by Venice Paparazzi's Edizen.
Locations targeted:  The Venice Boardwalk, Venice Breeze Suites' rooftop, Venice Paparazzi's rooftop, and  Windward Ave.
.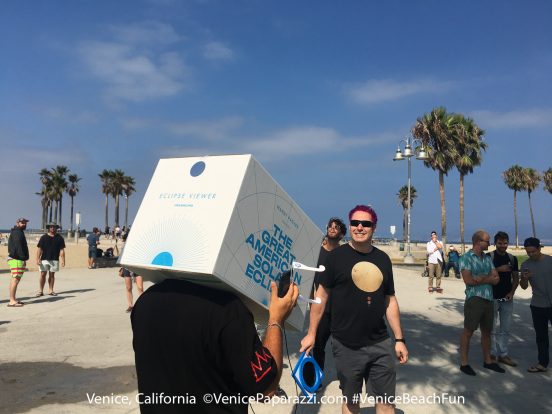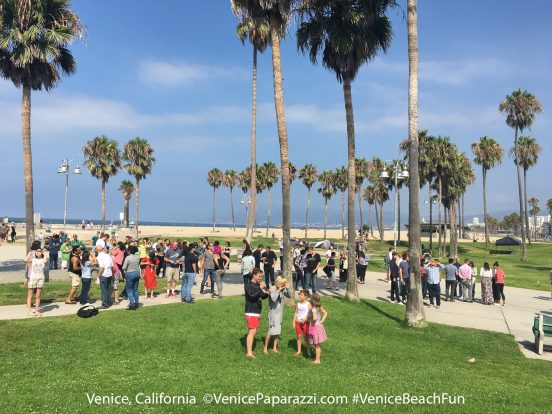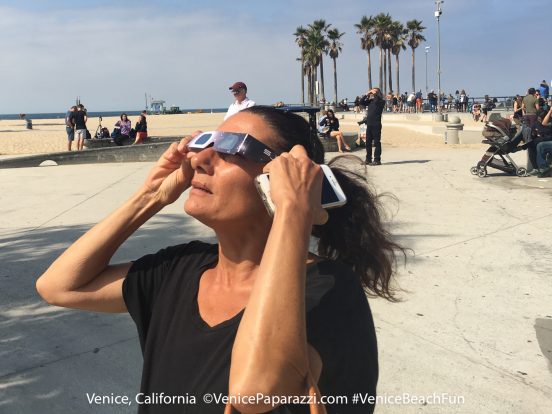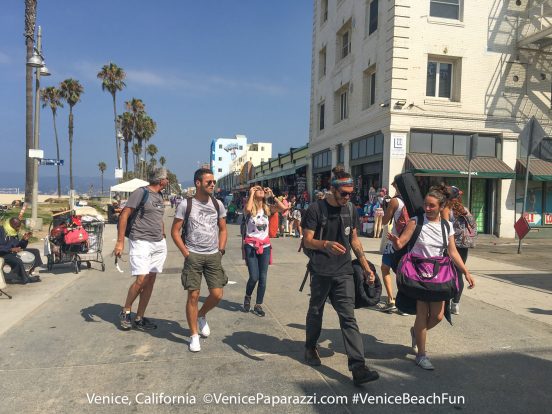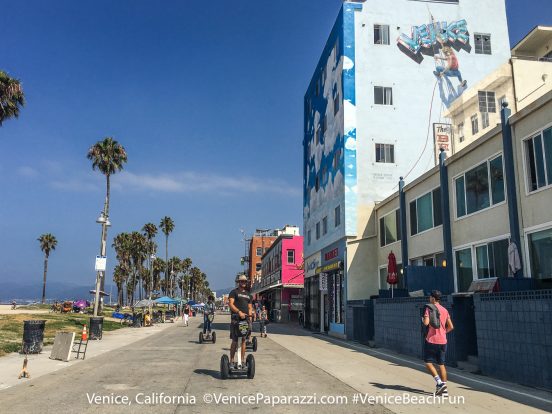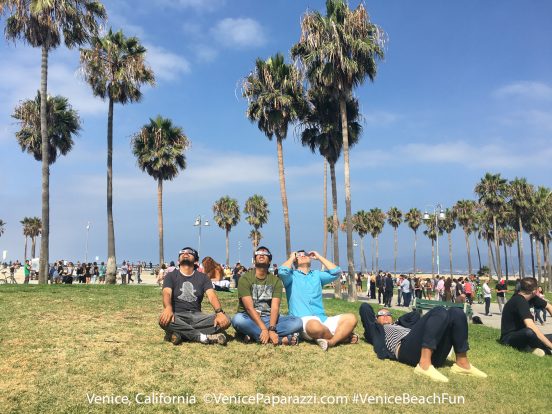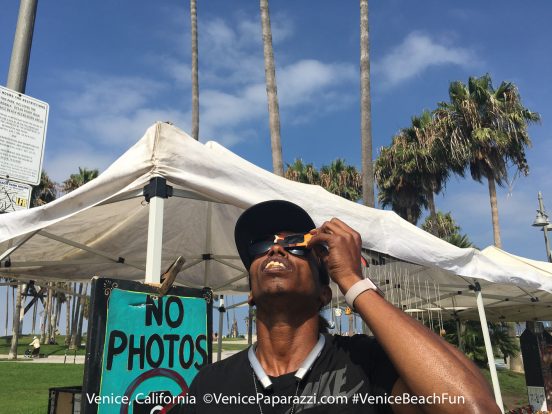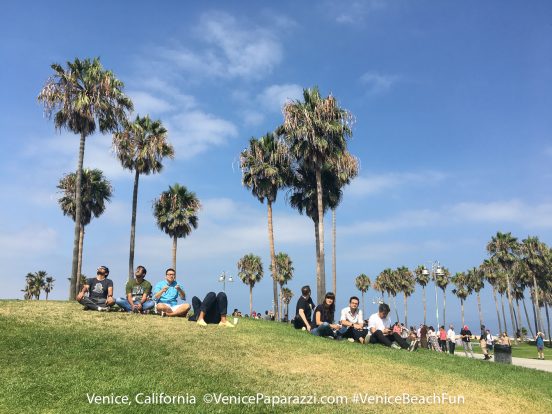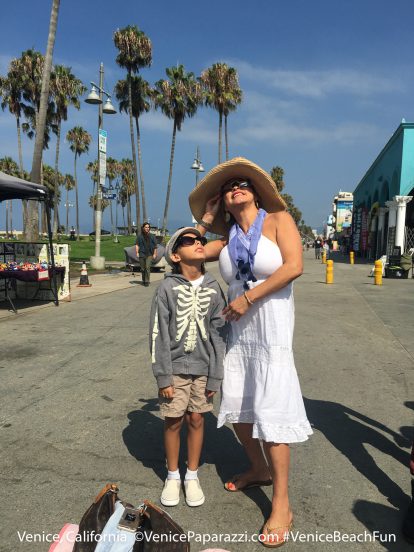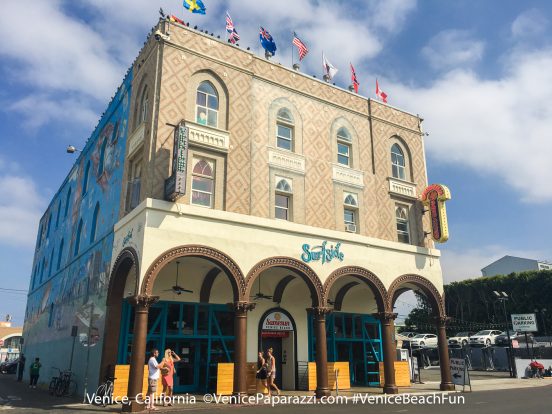 Surfside Venice patrons stepping out to check it out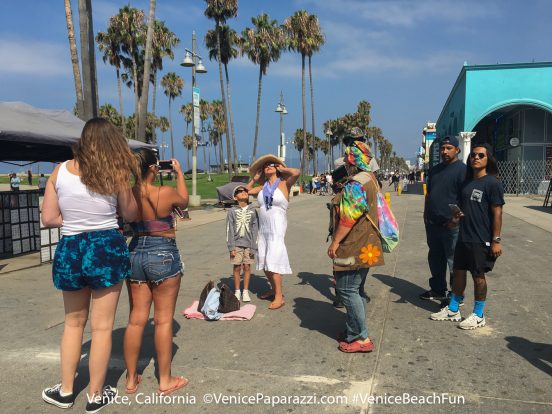 Name on Rice's Vivianne Robinson shares her Eclipse glasses with tourists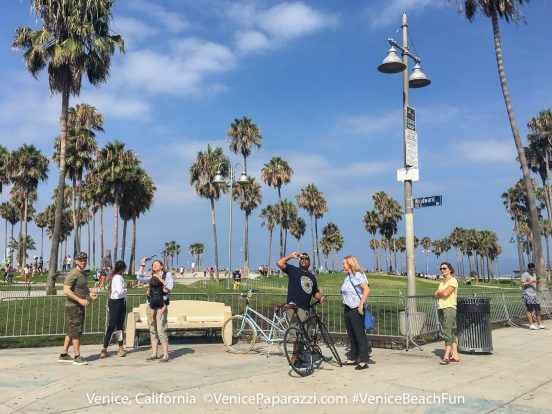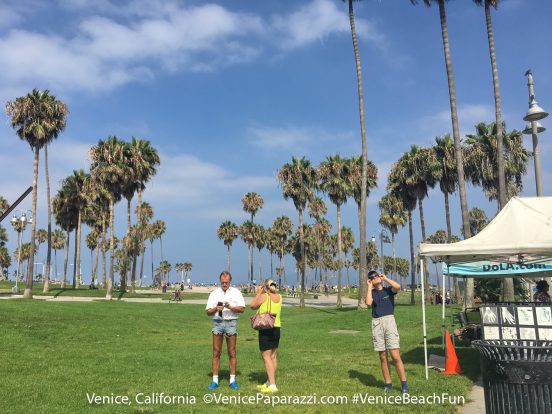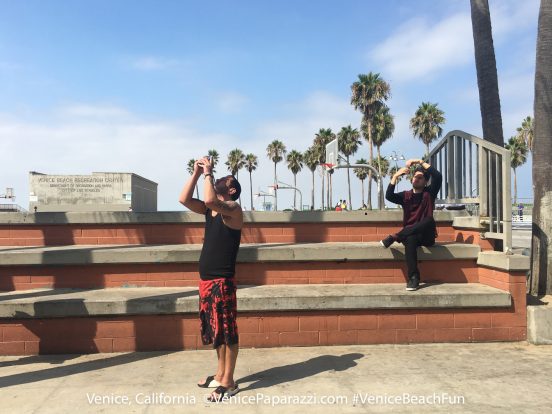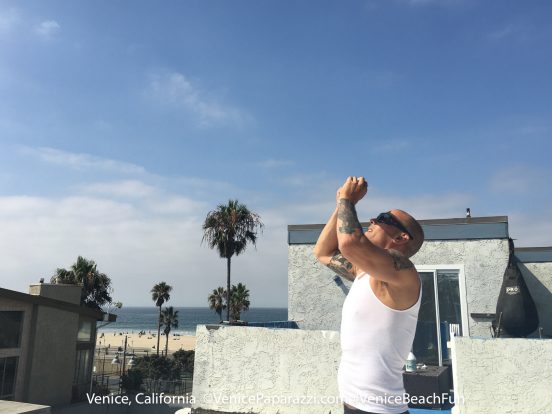 Venice Paparazzi's Alex confirming, yes NASA, it is in fact, an eclipse.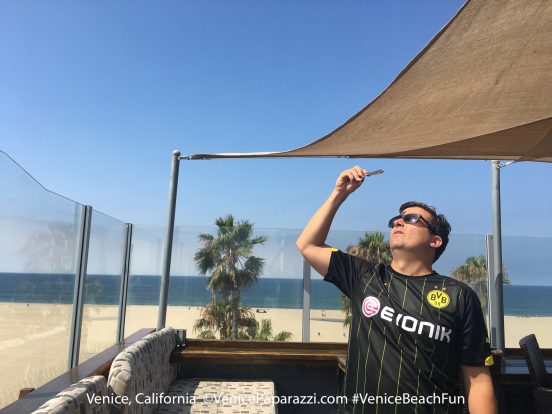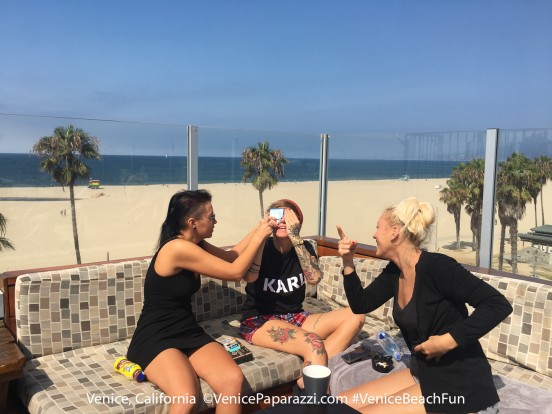 Guests at Venice Breeze Suites taking turns with the magic eclipse paper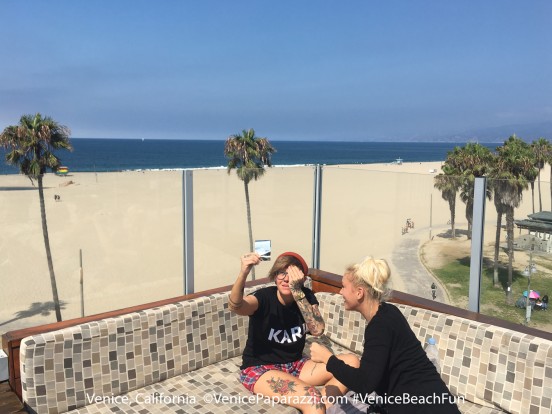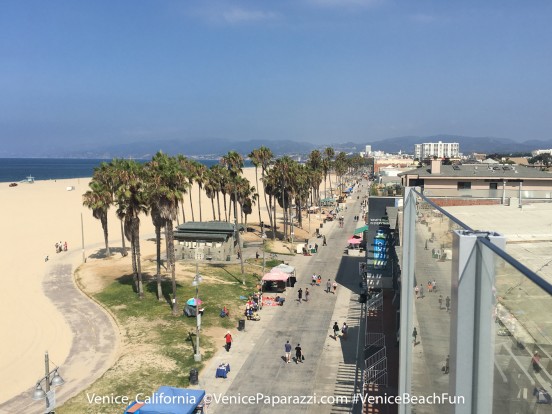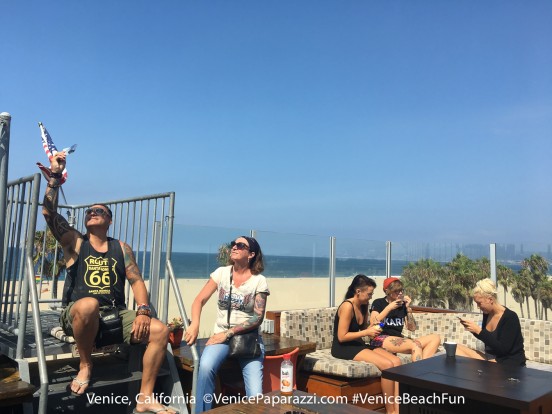 Jonathan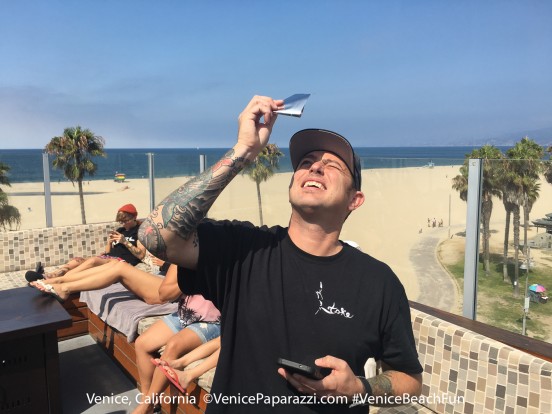 Jerimiah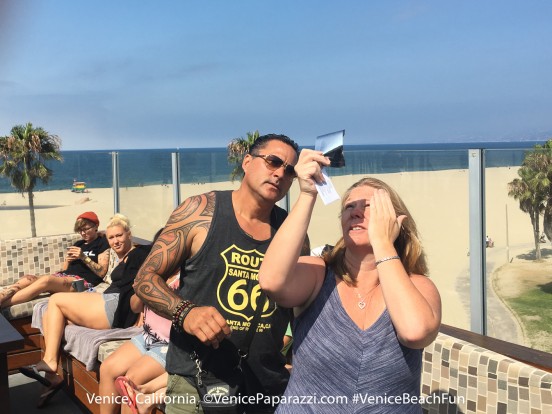 Venice Breeze Suites' Cindy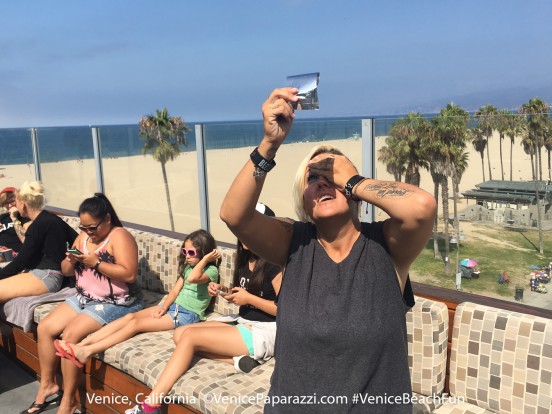 Abby trying the one eye technique.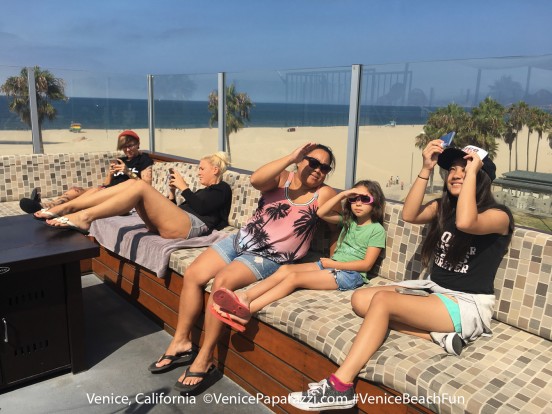 The cool Canadians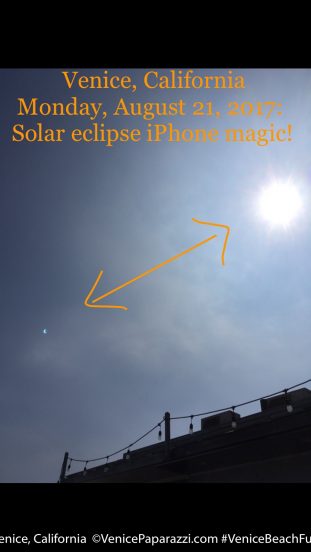 This photo by Geraldine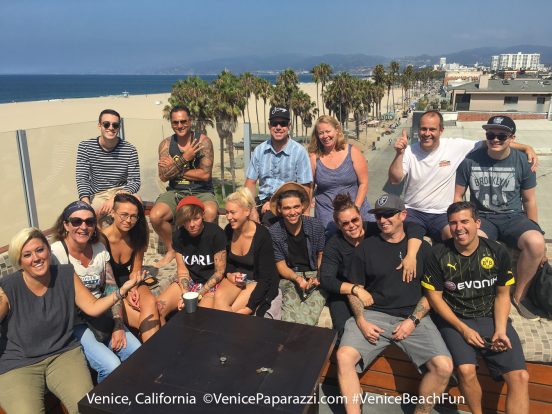 Team Venice Breeze Suites and their guests.  Thanks for having Team Venice Paparazzi at your Eclipse rooftop viewing party.
.
If you missed the Eclipse, here is the list of upcoming Eclipse events.  Info from Wikipedia.  The eclipse of May 20, 2050, will be the second hybrid eclipse in the span of less than one year, the first one being on November 25, 2049. The next solar eclipse (Partial) will occur on February 15, 2018.   More info here.
.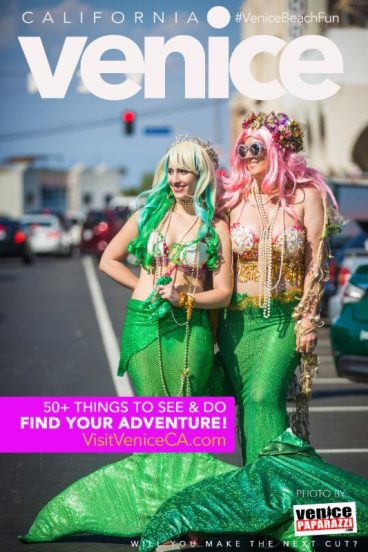 For all Venice Beach Fun, check out VisitVeniceCa.com