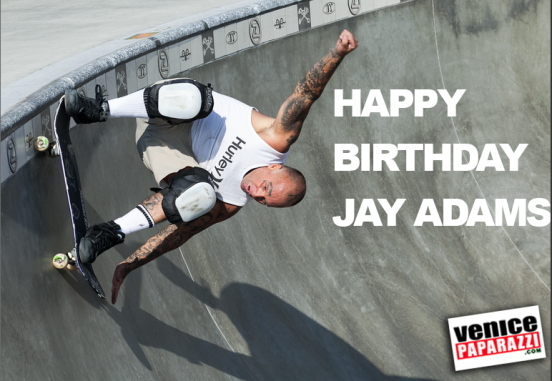 Happy birthday to Venice Skate legend Jay Adams!  You are remembered!  Jay would have been 56 years old!
About:  Jay J Adams (Feb. 3, 1961 – Aug.15, 2014) was an American skateboarder most prominently known as one of the original members of Z-Boys skateboarding team. He is known as "The Original Seed" of the sport and considered one of the most influential skateboarders of all time. Adams died of a heart attack on August 15, 2014. Click here to read more!  (Following insert above Wikipedia ) 
.
View pics of Jay Adams' Aug 2014 memorial by Venice Paparazzi below.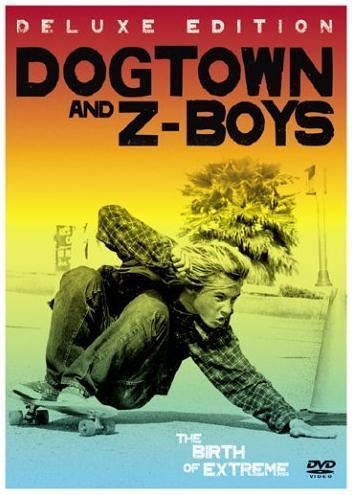 Know your Venice History!  
Check out the documentary Dogtown and Z-Boys.  Documentary about the pioneering 1970s Zephyr skating team by Stacy Peralta! Click here to watch trailer!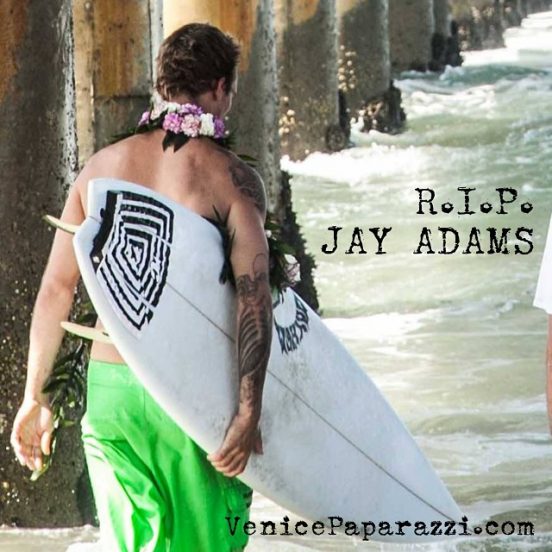 In this photo:  Jay Adams' son Seven Adams at the 08.30. 14 Memorial and Paddle out for Jay Adams.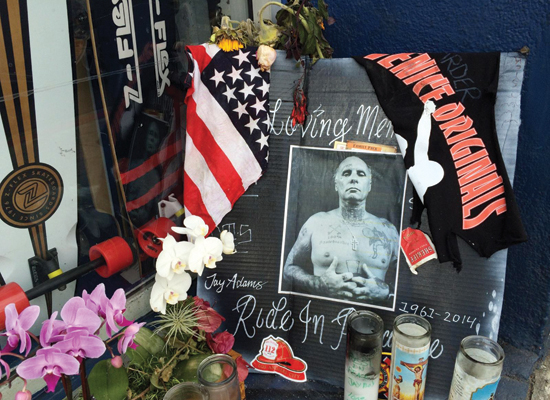 R.I.P. Jay Adams! Original Dogtown Z-Boy!
Jay Adams, 53, died of a heart attack on Aug. 15, 2914 while surfing in Mexico.  He is survived by his wife Tracy, 19-year-old son Seven and 12-year-old daughter Venice.  On Aug. 30th, 2014 many came out to pay respect to Dogtown Z-Boy Jay Adams and family at the memorial and paddle out at the Venice Pier.  It was a beautiful ceremony.  
View event photo of the 08.30.14 Paddle Out and Memorial.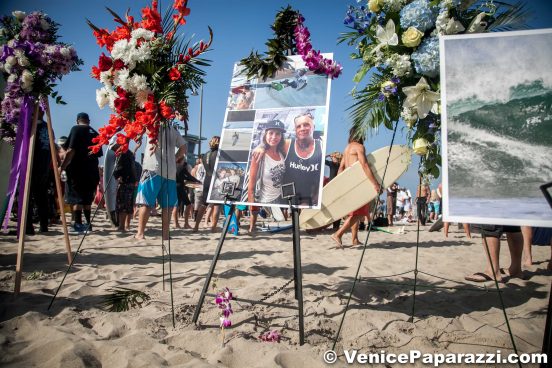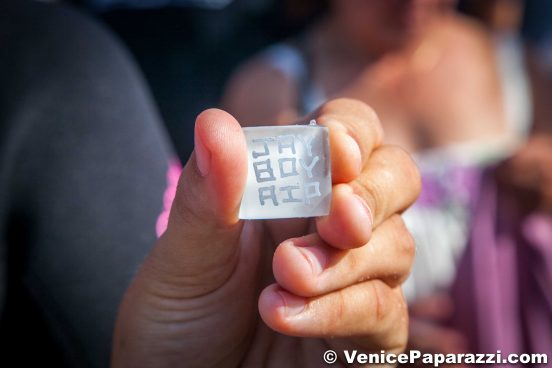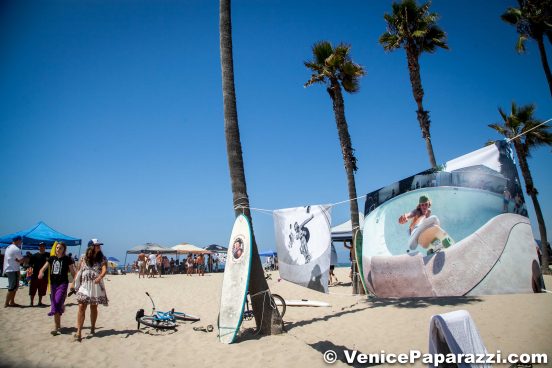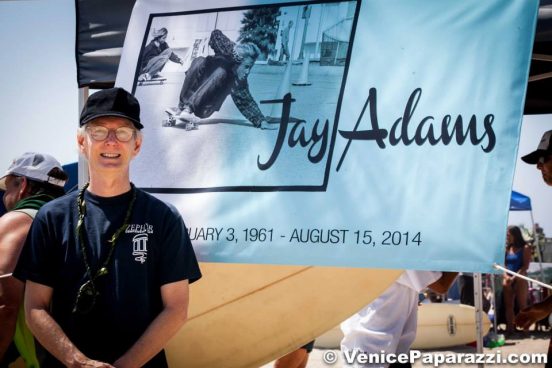 Chris Dawson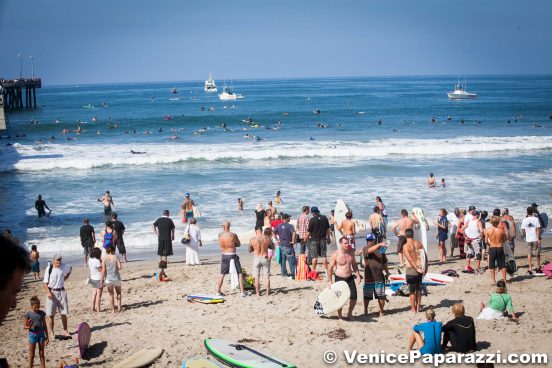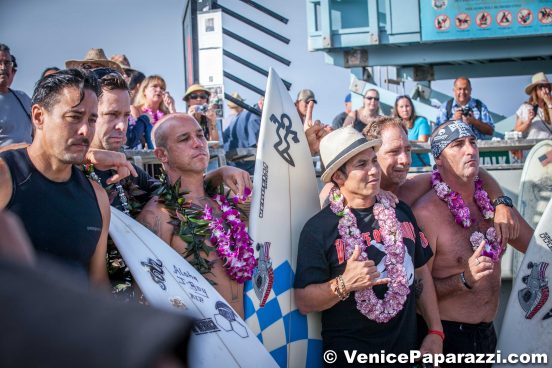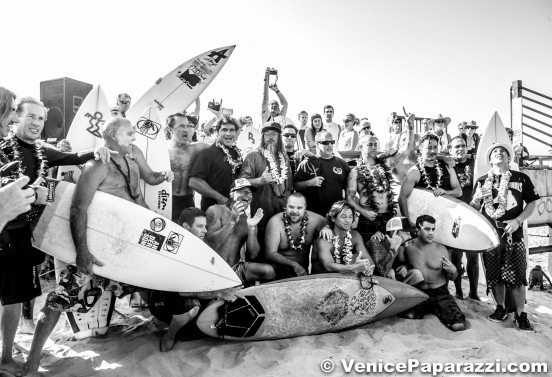 Josh "Bagel" Klassman, Allen Sarlo, Anthony Ruiz, Jeff Ho, Shawn Briley, Kalani Robb, Tim Jackson, Aaron Murray, Scott Oster, Christian Hosoi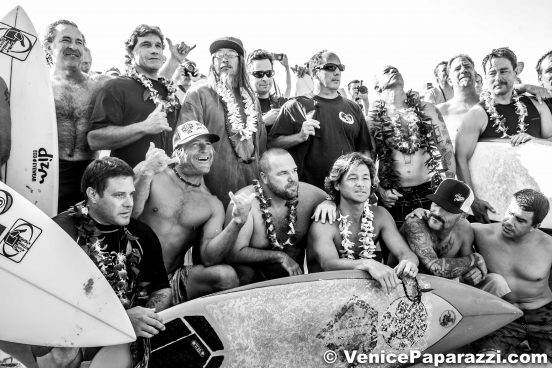 Mark Vercelli and Peggi Oki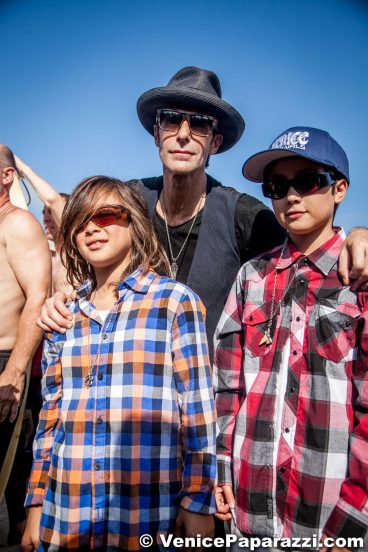 Perry Ferrall and kids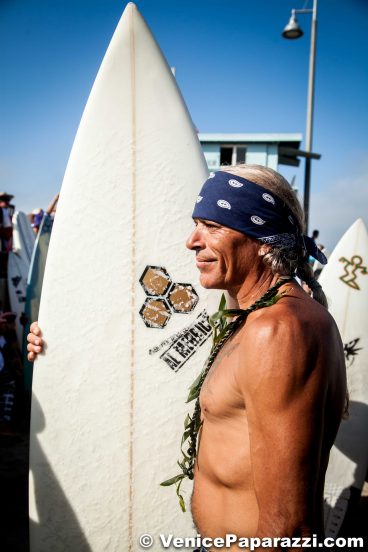 Victor Blue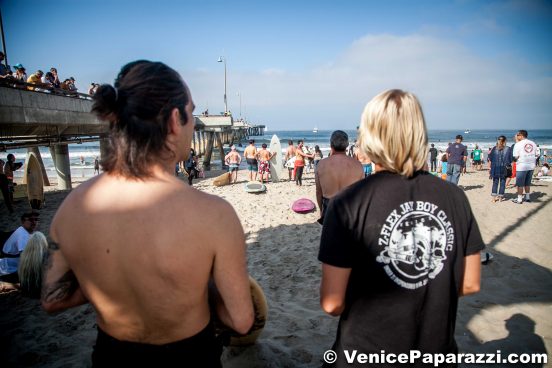 Bart Saric and Mary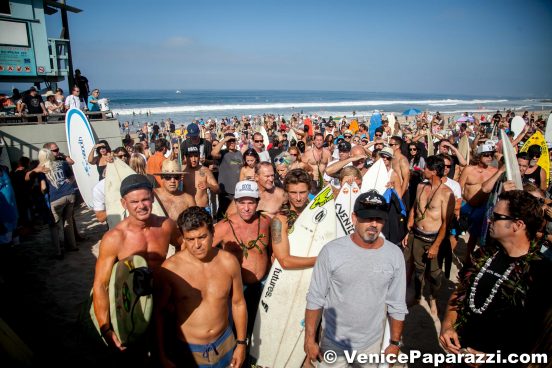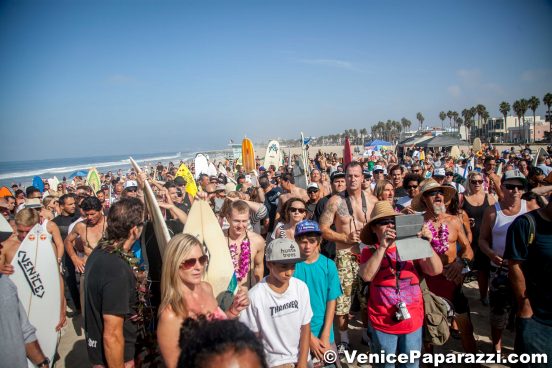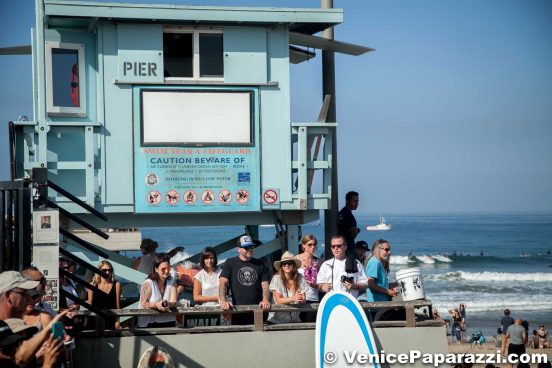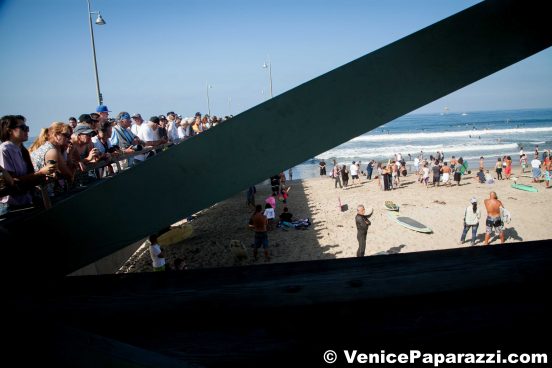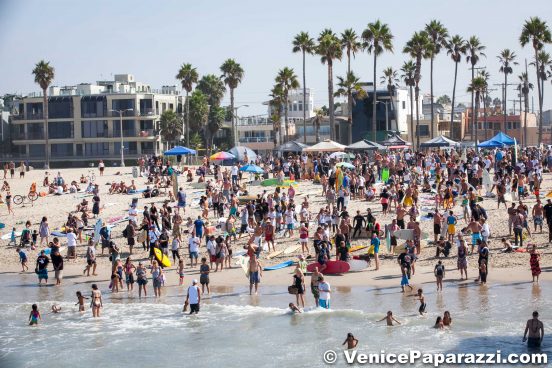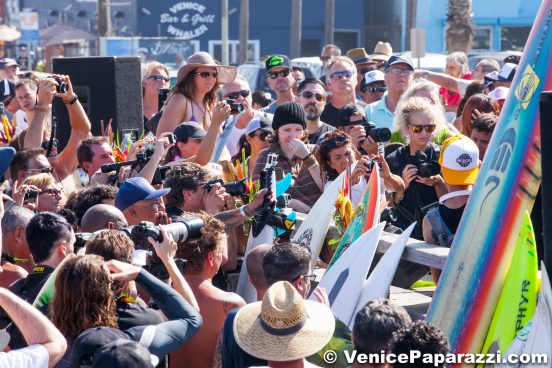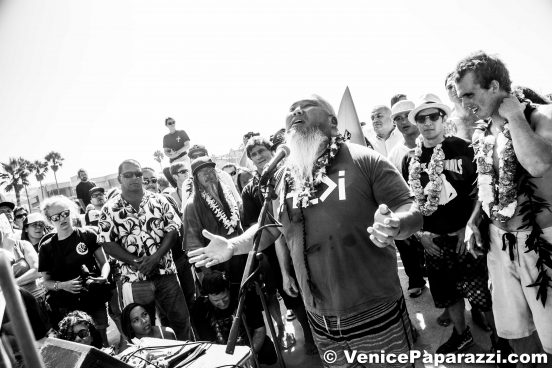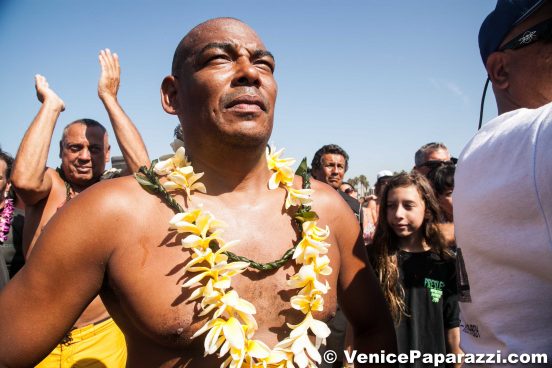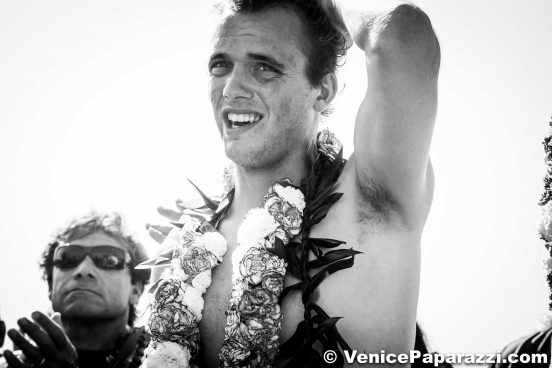 Seven Adams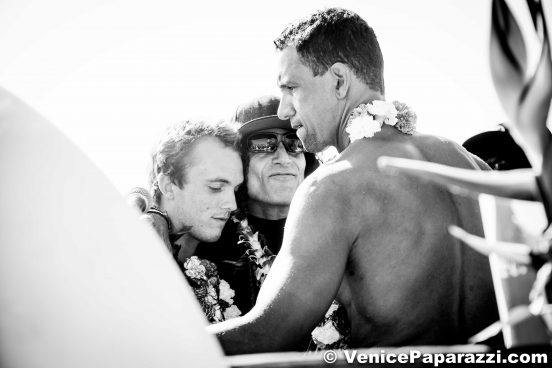 Seven Adams, Simon Ebling and Solo Scott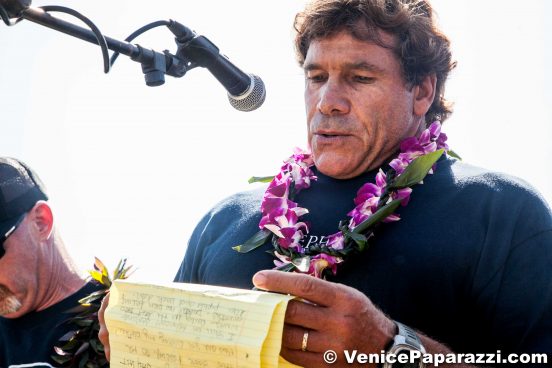 Allen Sarlo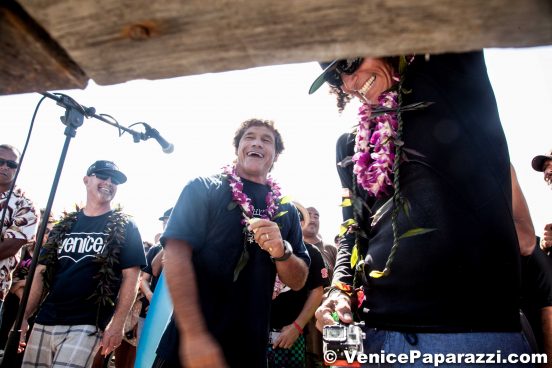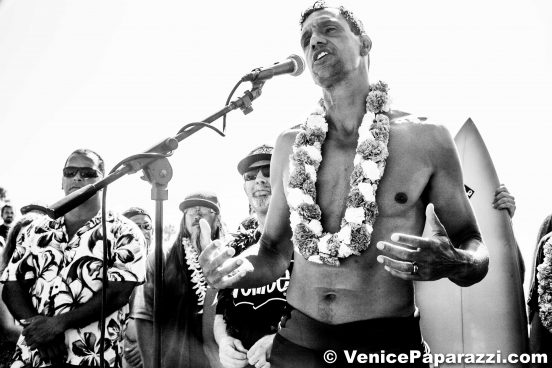 Solo Scott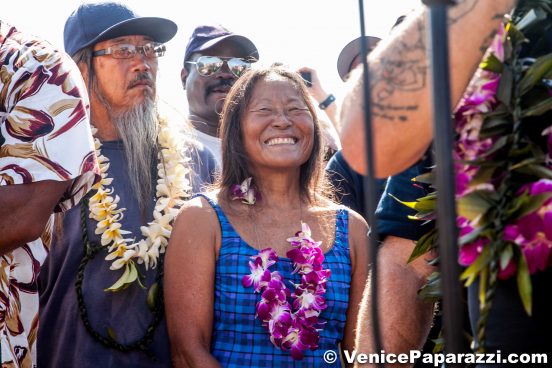 Jeff Ho and Peggi Oki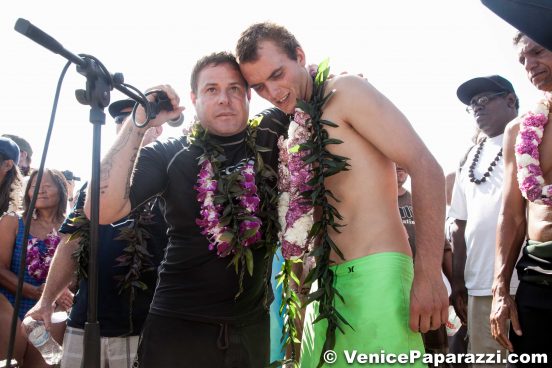 Bagel and Seven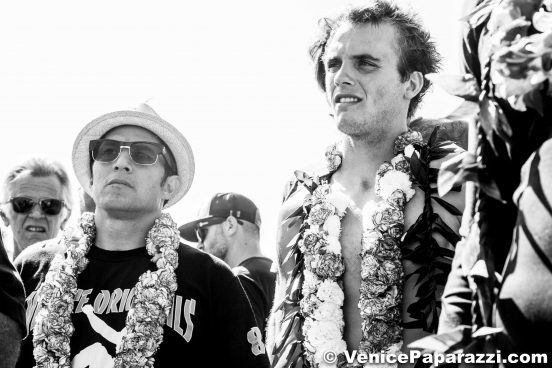 Christian Hosoi and Seven Adams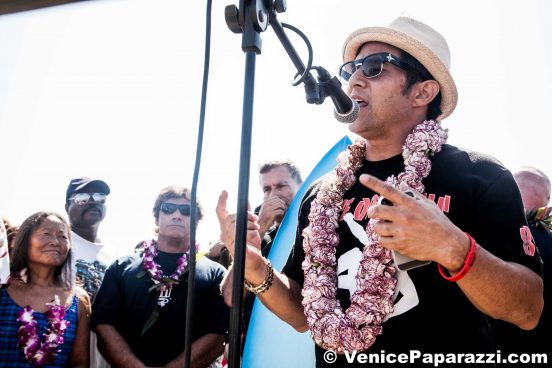 Christian Hosoi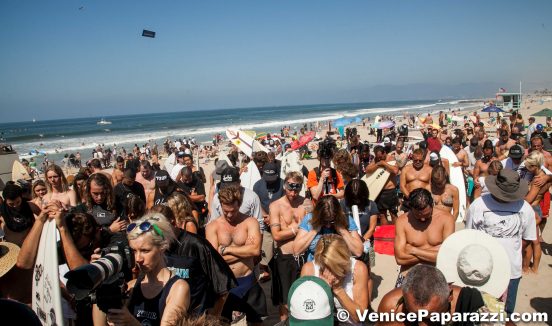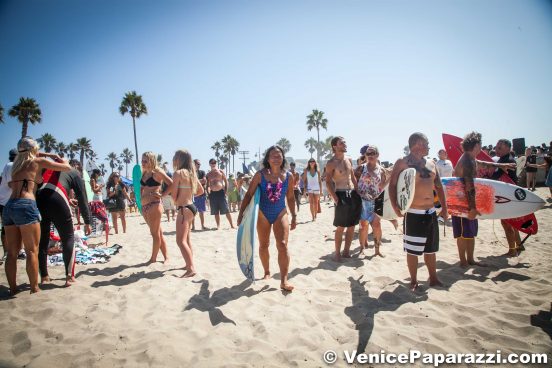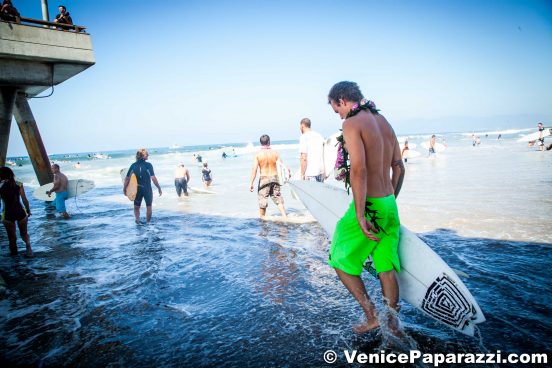 Jay Adams' son Seven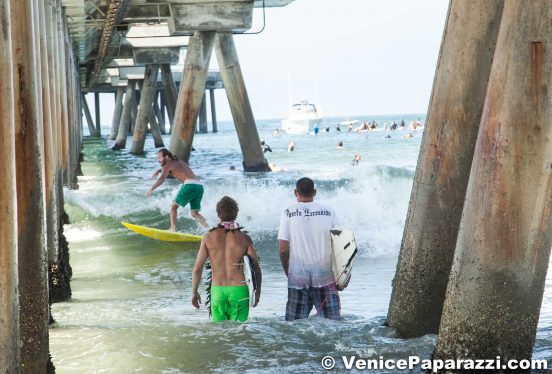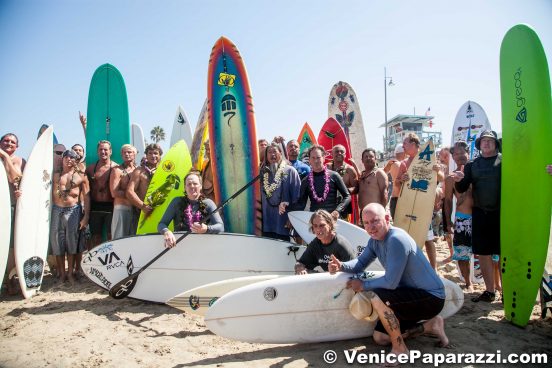 Jeremy Parker, Victor Blue, John McClure, Strider Wasilewski, Alan Sarlo, Jim Muir, Jeff Ho, Rick Massie, Mark Partain, George Wilson, John Hinds, Wayne Saunders, Ricky Tavares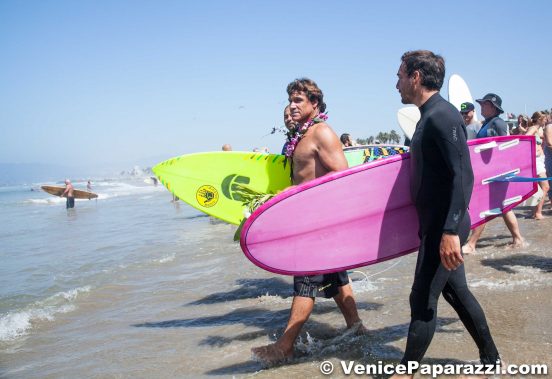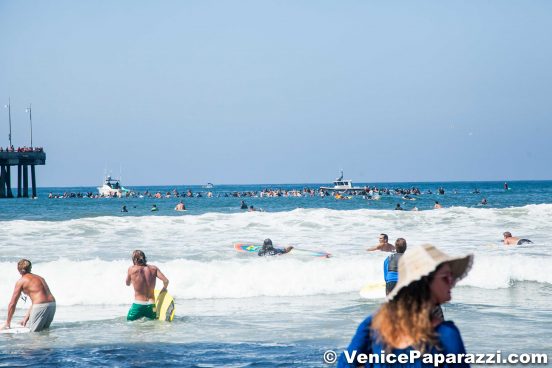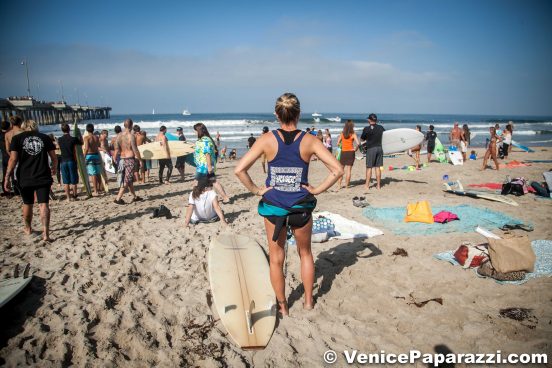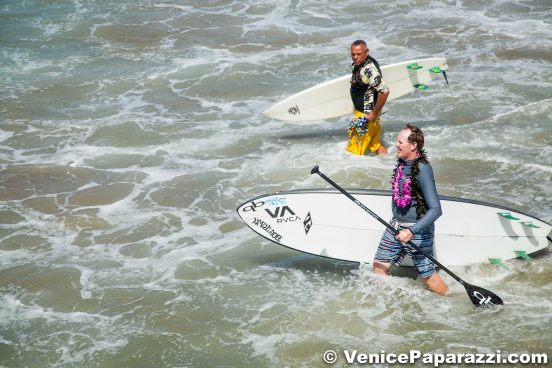 Jim Muir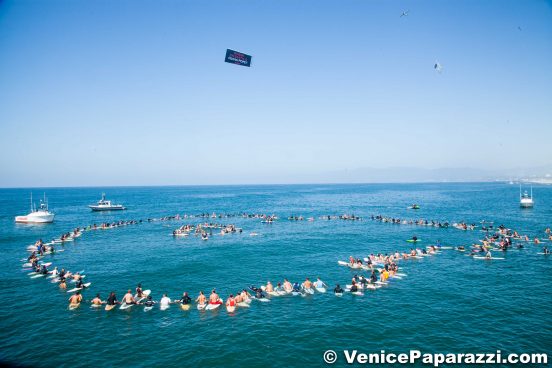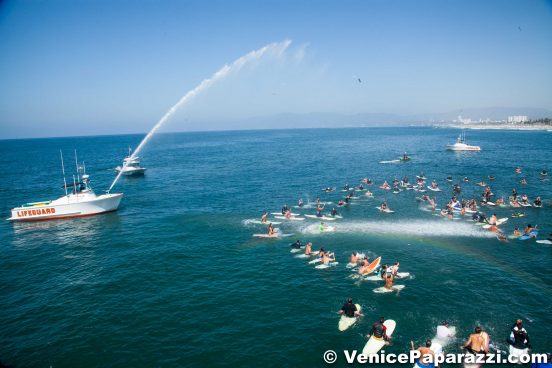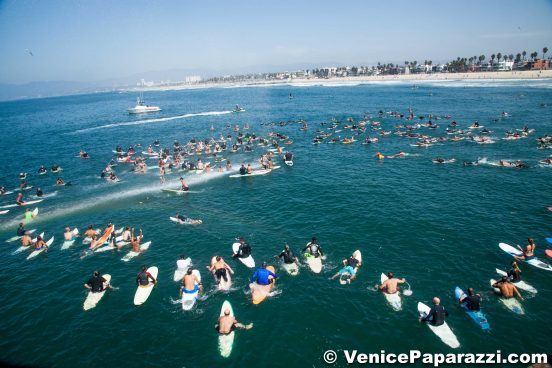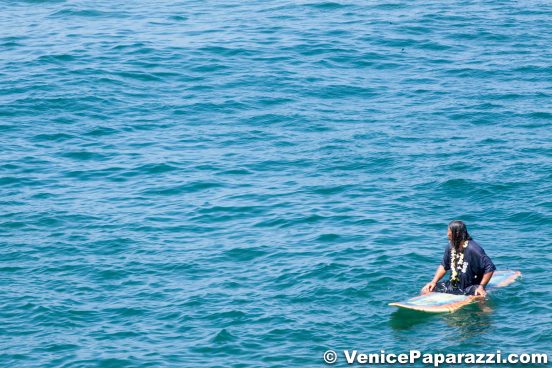 Jeff Ho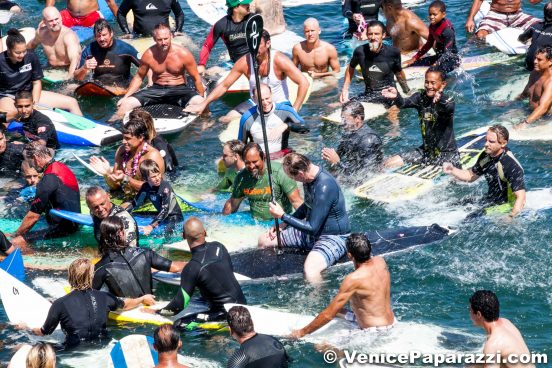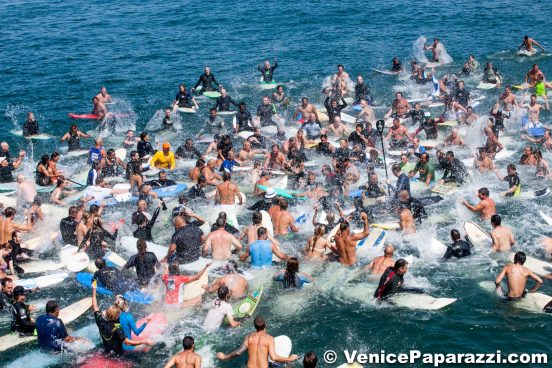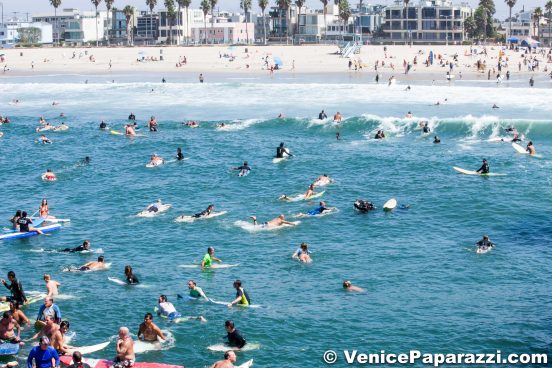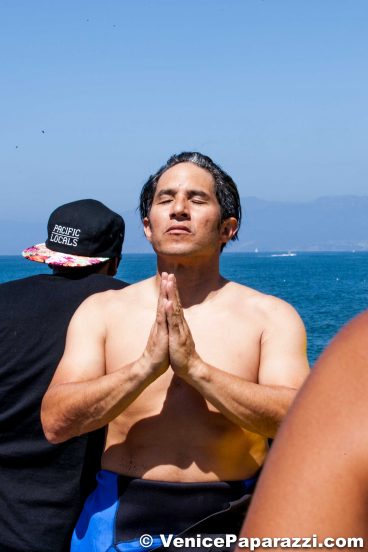 Christian Hosoi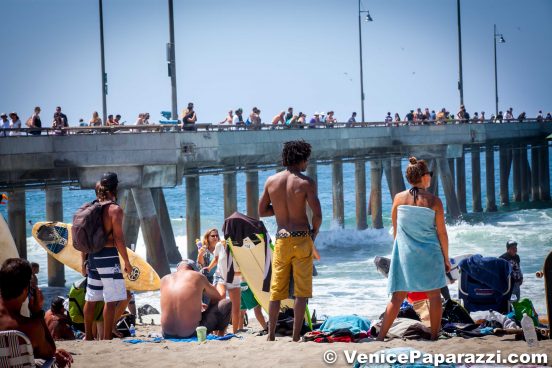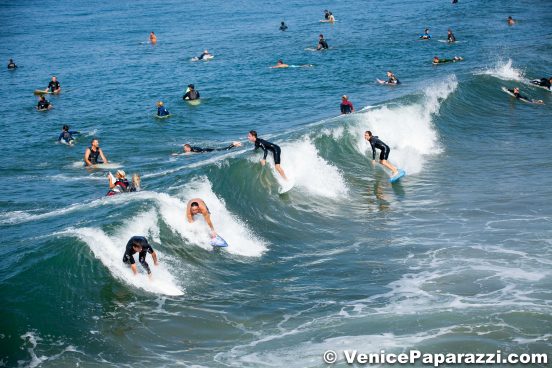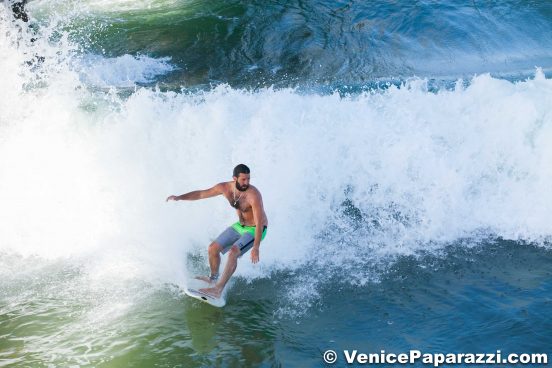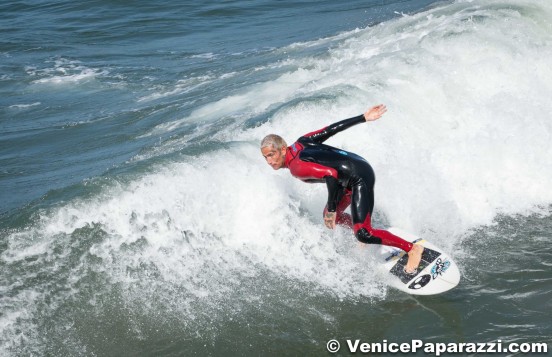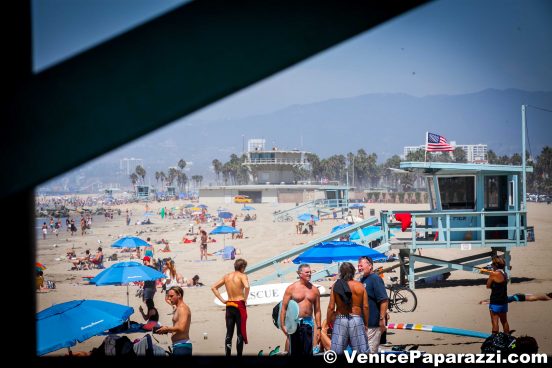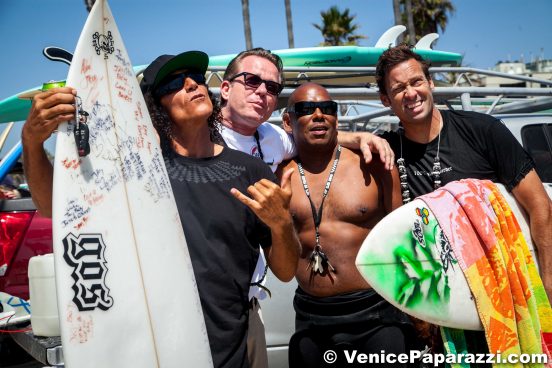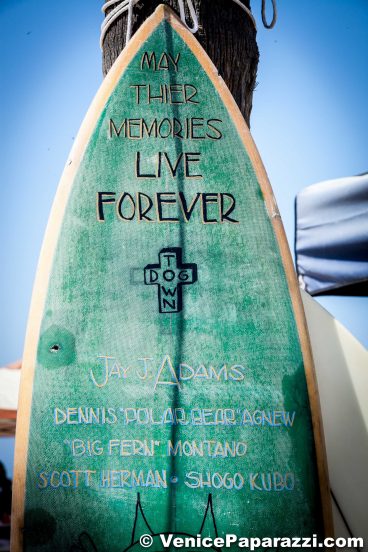 .
View slideshow
—
View Aug. 30, 2014 Jay Adam's memorial event pics. photos.venicepaparazzi.com/VENICE-SKATE-AND-SURF/083014-Jay-Adams-memorial-and/
View APRIL 2014 Jay Z Boy Classic event photos.  photos.venicepaparazzi.com/VENICE-SKATE-AND-SURF/041214-Z-Flex-Jay-Boy-Classic
Click here for past Surf & Skate galleries!  photos.venicepaparazzi.com/VENICE-SKATE-AND-SURF
—–
Check out other articles, videos and photos on Jay Adams by:
JUICE MAGAZINE:  juicemagazine.com/home/
Blogtown By CJ Gronner:   blogtownbycjg.blogspot.com/2014/09/venice-celebrates-life-of-jay-2
Matt Smith:  facebook.com/matt.smith.31508076/media_set?set=a.10152480631892023.1073741826.531982022&type=1%3D
Hso Hkam:   video.laweekly.com/jay-adams-memorial-paddle-out-draws–
Kevin Hahn: facebook.com/kevin.hahn.946/media_set?set=a.821632824547944.1073741890.100001037032241&type=1
Click here  for Venice, CA updates!   www.facebook.com/pages/Venice-Skate-Alliance.
Visit www.VeniceOriginals.com!