In this photo:  James' Beach's resident bartender John Binder.
——————-

Venice Paparazzi rolled into
James' Beach
around 1 a.m. on New Year's eve.    Unfortunately, we missed Barny erupting from the volcano and the sacrificing of Mr. 2010 at 12 midnight.  Still it was a good time, thanks to the sounds of D.J &
Cave Gallery owner Patrick Iconis
, and the strong and tasty margaritas made by long time bartender John Binder. Oh yeah!
——————-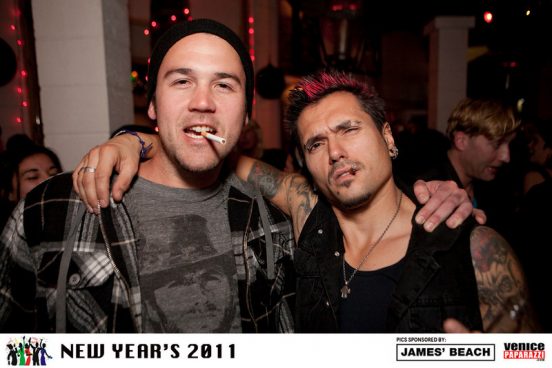 In this photo:  Cute boys always at James' Beach.
——–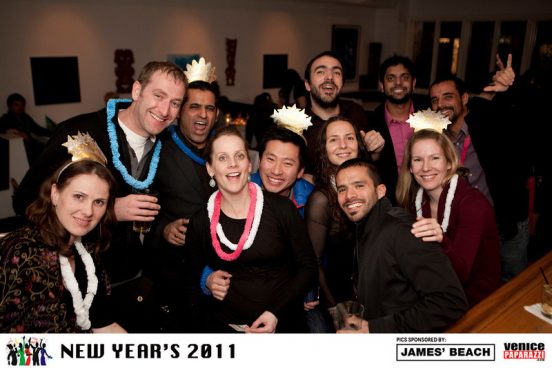 In this photo:  New Year's party goers
——-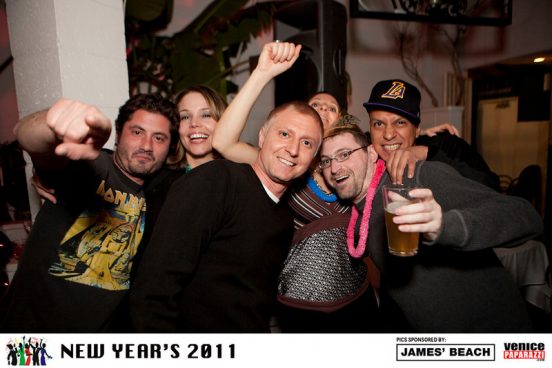 ——-
JAMES' BEACH. Cocktails and Dining "Beach Style" 60 North Venice Boulevard.  Venice, Ca 90291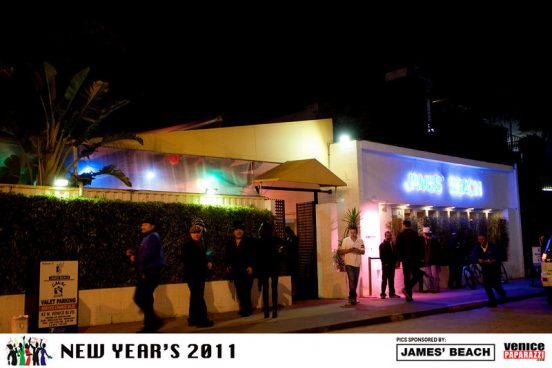 Reservations: General: 310.823.5397   |   www.jamesbeach.com
James' Beach is a California-neighborhood-beach restaurant for one of America's most eclectic neighborhoods. Venice is made up of many different types of people including sophisticated, wealthy individuals and celebrities; a young, busy entertainment industry crowd, tourists, artists (both successful and starving) and just plain folks.  Serving modern American comfort food with the best possible ingredients at good prices to all these different guests has made James' Beach a Los Angeles favorite, recognized by proclamation by the City of Los Angeles. An example of the James' Beach philosophy of offering something for everyone is the Wine Spectator award winning wine list with great bargains starting at $5.00 a glass and $18.00 a bottle to $14.00 a glass Veuve Cliquot and $400 a bottle Chateau D' Yquem.
Click here for James' Beach nightly specials, events and information.
——-
To view more event photos, click on the "View photos' button below. Compliments of James' Beach get your free digital photos from this gallery.  Enjoy!