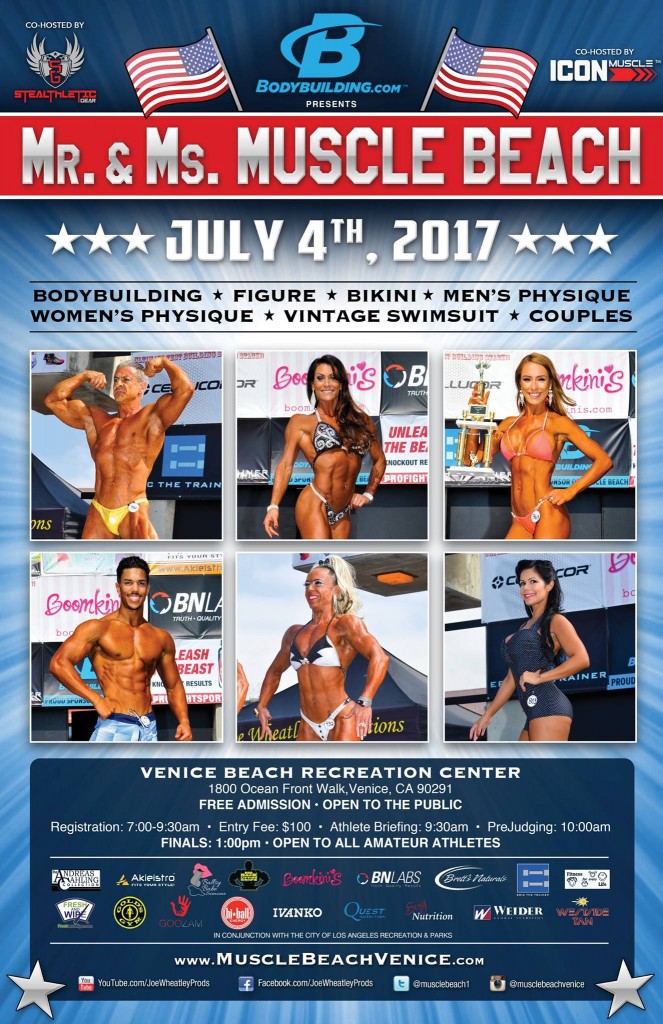 .
Attend or register the 4th of July 

Mr. & Ms. Muscle Beach.
.
Presented by Bodybuilding.com.  Hosted by Stealthletic Gear & Icon Muscle.
4th of July highlights will include:  
Body building, figure, bikini, men & women's physique, couples (Mixed Pairs) Competition
Muscle Beach Vintage Swimsuit Class
H

ealth fitness expo

National Anthem

Free give aways

Muscle Beach Hall of Fame awards

Fitness celebrities

And more.   

For more info: musclebeachvenice.com.
.
Location:  Muscle Beach Gym.  1800 Ocean Front Walk. Venice, Ca 90291.   Parking:   South City parking Lot:  2100 Oceanfront Walk. Venice, Ca 90291.  
–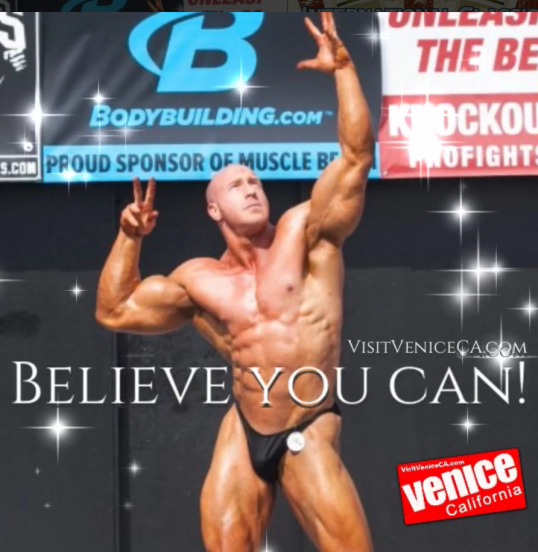 .
It is not too late to sign up!    Sign up before or the morning of the competition.  No late fees!
/
Categories:  BB, Figure, Bikini, Men & Women's Physique, Classic Physique, Couples (mixed pairs) and Vintage Swimsuit.   Entry forms and rules can be found at musclebeachvenice.com.
.
2017 MUSCLE BEACH VENICE EVENTS
.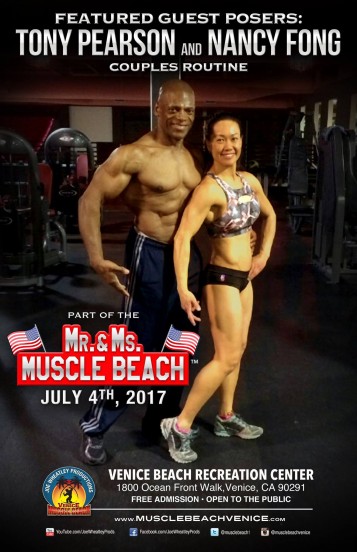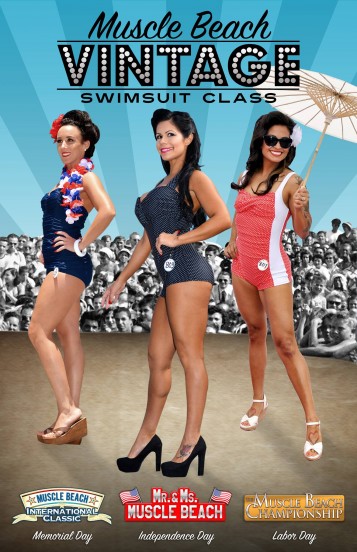 -..
July 4th, 2017.  Mr. & Ms. Muscle Beach – Vintage Swimsuit Class
.
2 Height Classes – Up to 5'6″ / Over 5″6″
(Overall winner will be determined)
Poses: Front: "fun & flirty" – Side/rear: "over the shoulder"
Suit: 1 piece Vintage (circa 1940's/1950's)
Shoes: Pumps (open or closed toe)
Props: hats, umbrellas, sunglasses, gloves allowed.
Jewelry and hair accessories allowed.
..
Kent Kent will be inducted into the Muscle Beach Hall of Fame at the Jully 4th Mr & Ms Muscle Beach Competition
.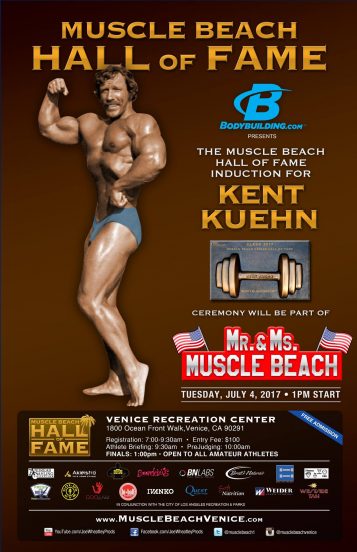 About Muscle Beach Hall of Fame:  In 2003 the Muscle Beach Venice Bodybuilding Hall of Fame inducted its first "Hall of Famer" Don Howorth. Since that time over 40 notable individuals have been recognized and inducted into the Hall of Fame for their contributions.  The pioneers of the original Muscle Beach in Santa Monica (Relna Brewer, Paula Bolsoems, Glenn Sundby, Zabo Kozewski etc.) laid the foundation for health and fitness at the beach.
Their inspiration lead to the next generation of athletes that were acknowledged for accomplishments as notable bodybuilding greats, historians and photojournalists including Cory Everson, Lenda Murray, Rich Gaspari,  Joe Gold, Steve Reeves, Dave Draper, Frank Zane, Bill Grant, Rachel McLish, Gene Mozee, John Balik and many others.
In addition there were two Lifetime Achievement Awards presented to and honoring Joe Weider and Jack LaLanne for their world wide impact on health and fitness. Iron Man Magazine sponsors the awards for the Hall of Fame Inductees.
To gain a true appreciation and honor all the Inductees, Bodybuilding.com sponsored the Muscle Beach Venice Walk of Fame which opened in 2007. Bronze plaques, acknowledging all the inductees surrounds the world famous "Weight Pen" at Muscle Beach. Visitors from all over the world gain an understanding of all the contributors to the health and fitness industry. When visiting Venice California the home of  Muscle Beach, please take a look at the Walk of Fame and find your favorite athlete.
.
SAVE THE DATE!
Sept. 4th, 2017. Labor Day Muscle Beach Championships.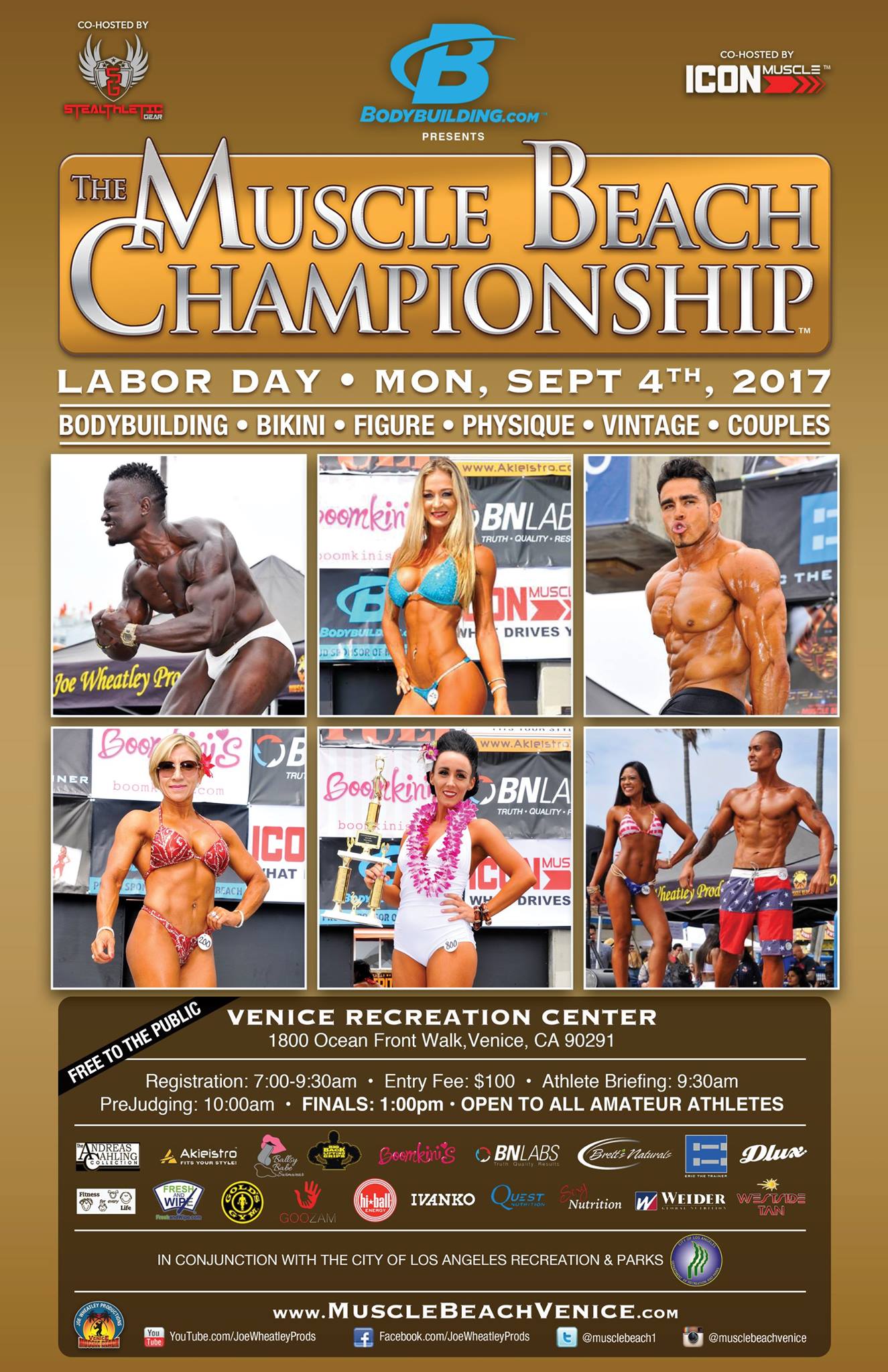 .
–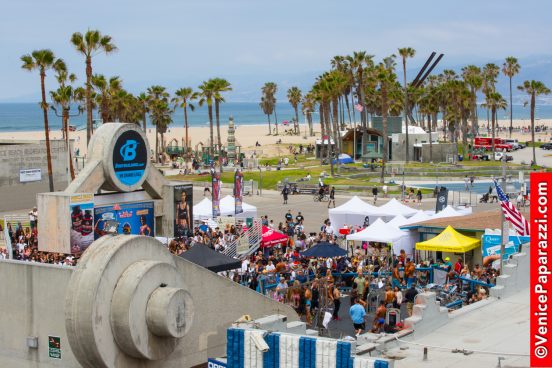 Muscle Beach Gym 1800 Oceanfront Walk. Venice, Ca 90291. View Muscle Beach Gym info.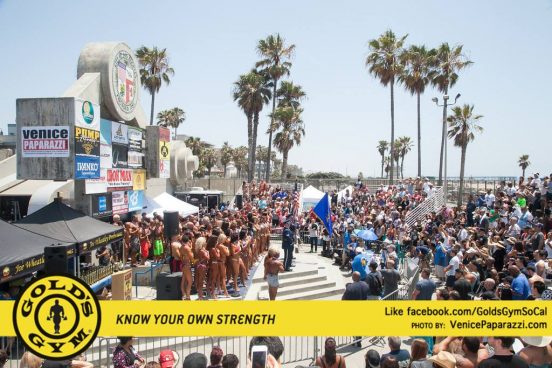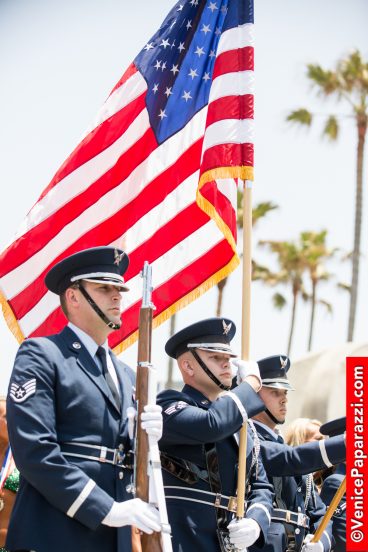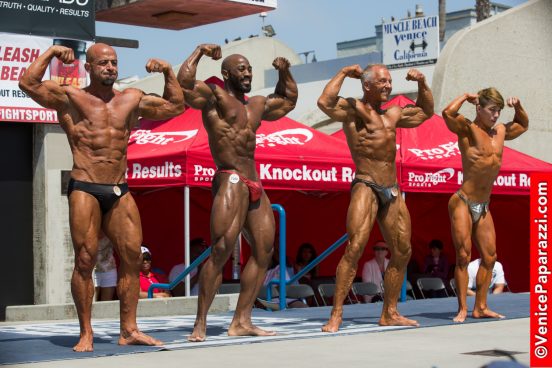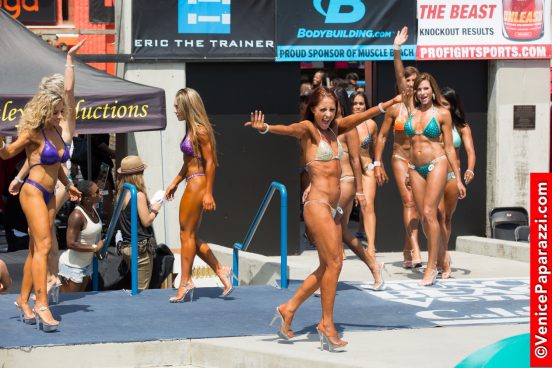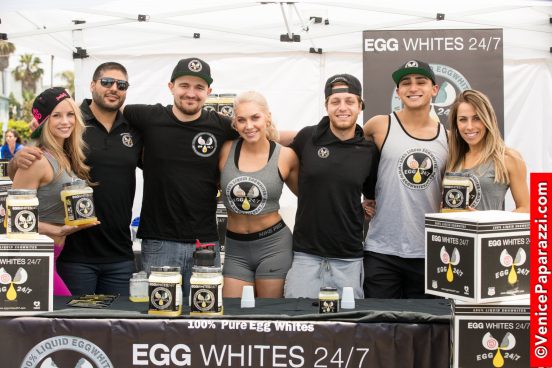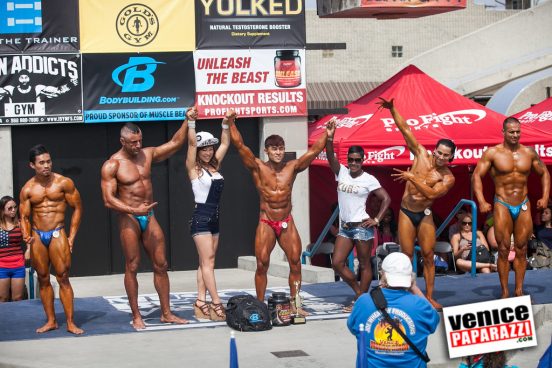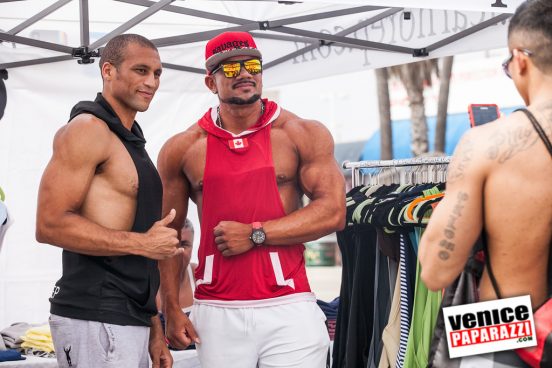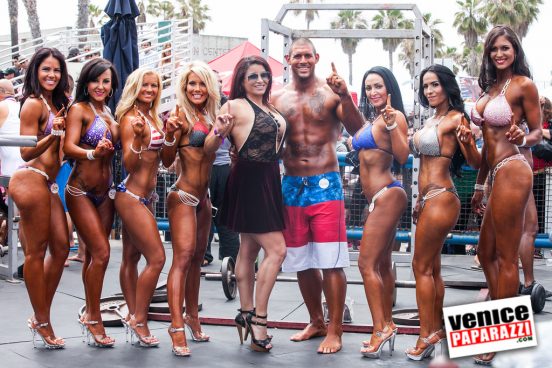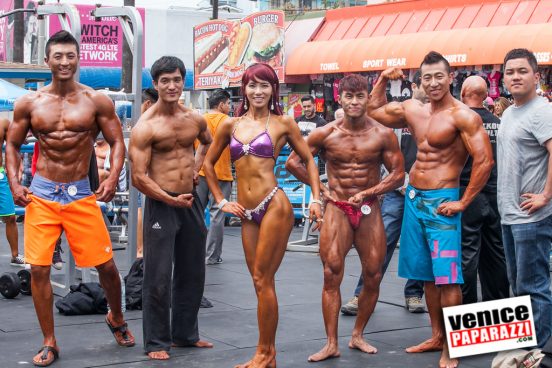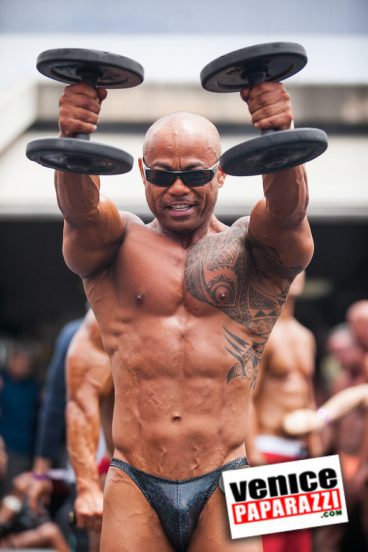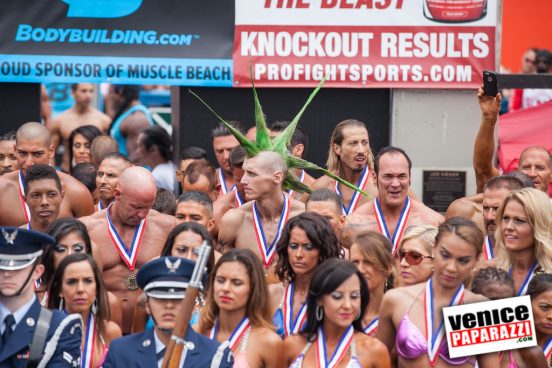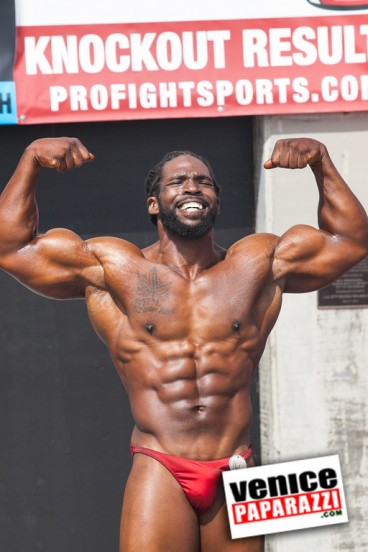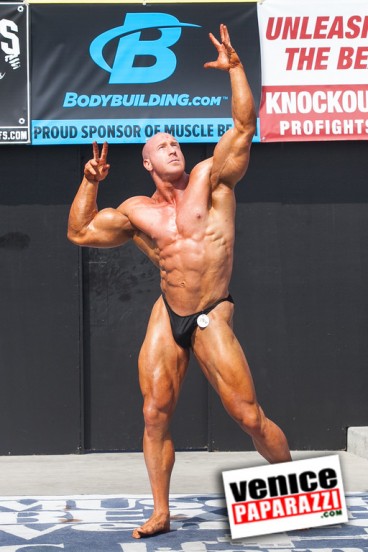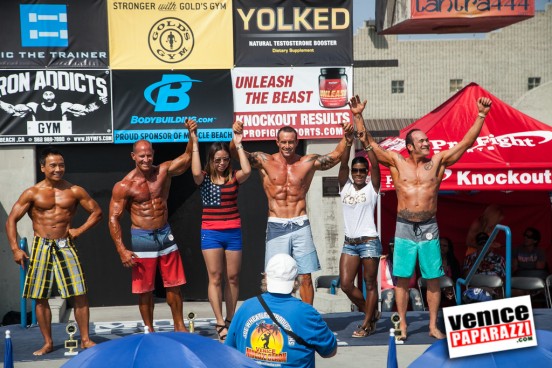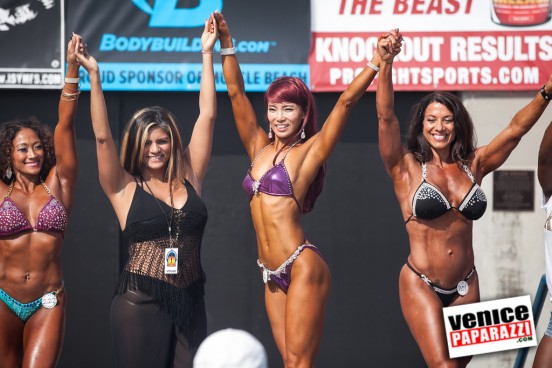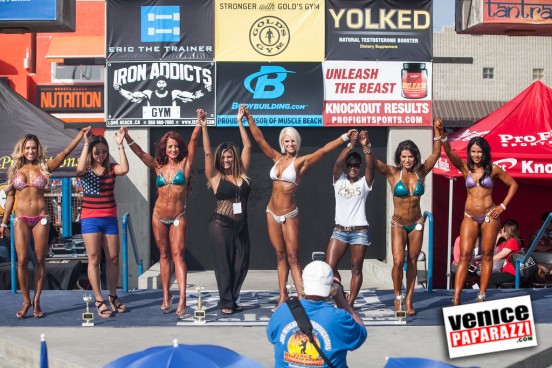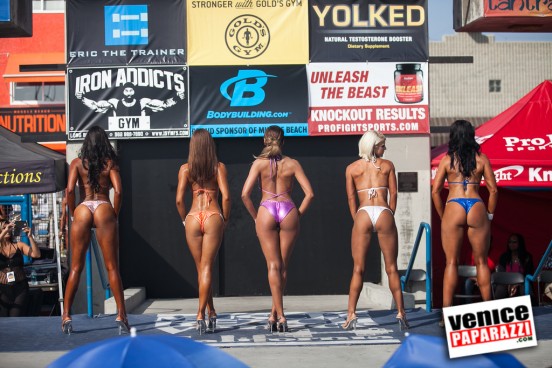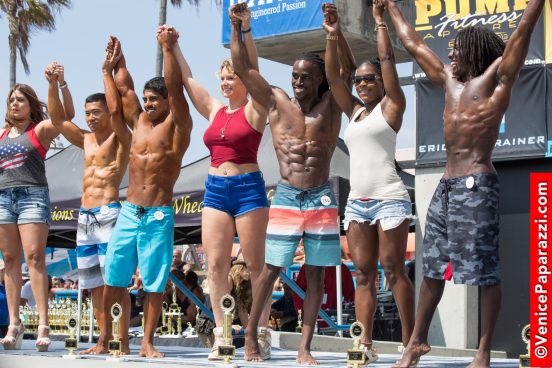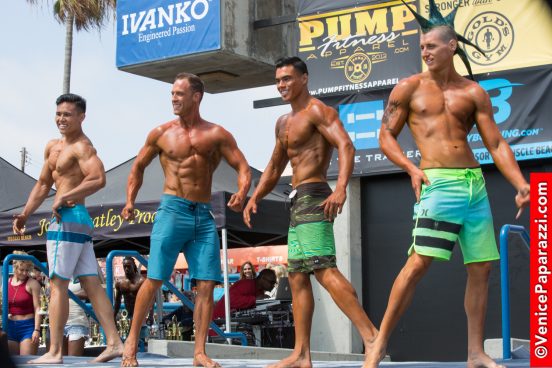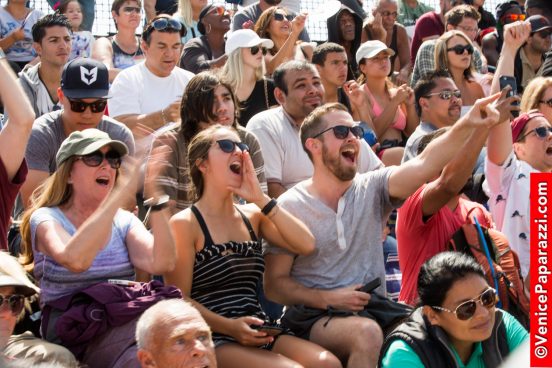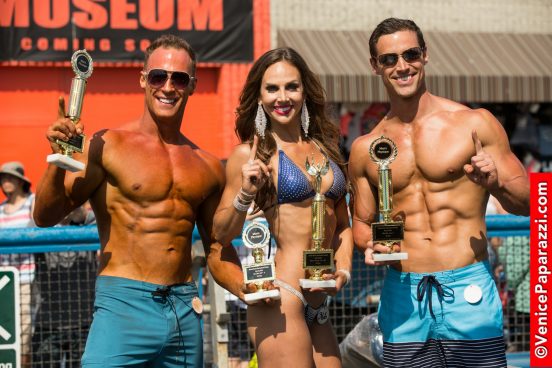 .
View list of fun Venice Beach training work outs and cool training facilities!
..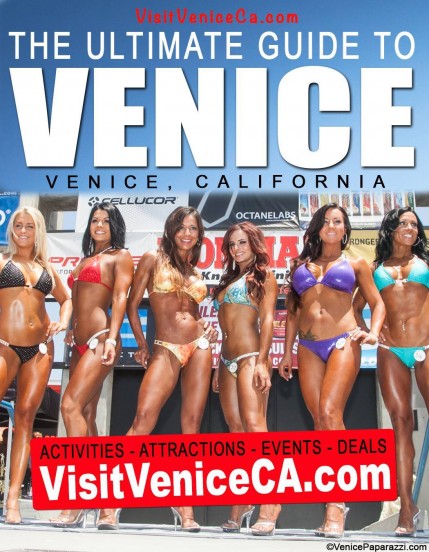 .
For all Venice Beach Fun, check out VisitVeniceCA.com