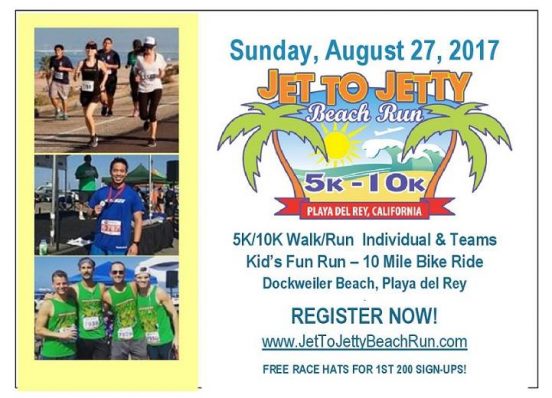 5K/10K Walk/Run
Individuals & Teams
Kid's Fun Run
10 Mile Bike Ride
Location: Dockweiller Beach, Playa del Rey
About:  For people of all ages and all levels of running.  This year's course follows the service road right next to the beach.  It is totally flat which is great for beginners and great for advanced runners to get some good measurable times.
Enjoy taking in the feel of being on the beach while also enjoying the beautiful coastal  and ocean views.  On-site registration, warm-up exercises, free snacks and drinks plus exhibitor shopping will all be happening pre-race!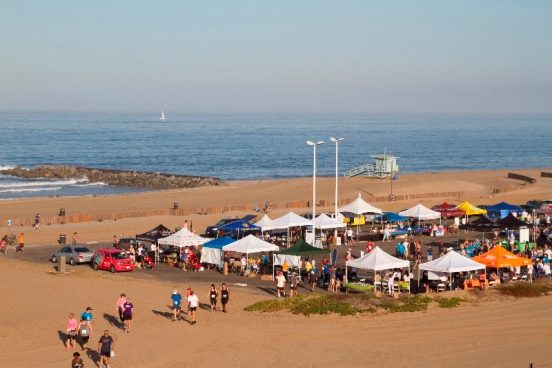 Times:
7:30 – Bike Ride
8:00   5K and 10K
9:00   Kid Fun Run
9:30   Awards
Awards & Costume Contest!
Beach Parking & Race T-Shirt
Photo Crossing Finish Line
all included with registration.
Sponsors & Exhibitors Welcomed!
.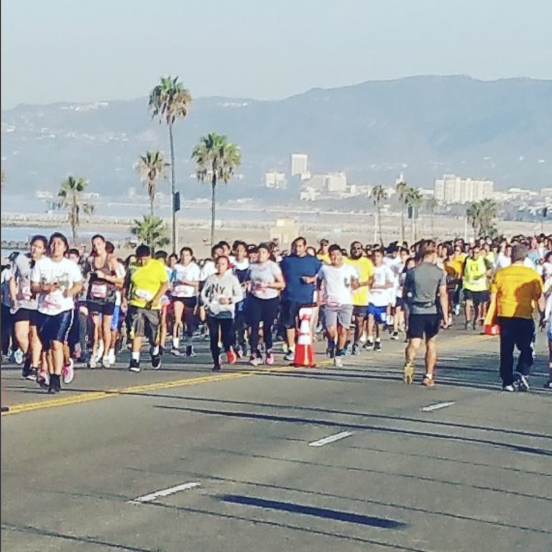 Jet to Jetty Beach run supports two Student Leadership programs!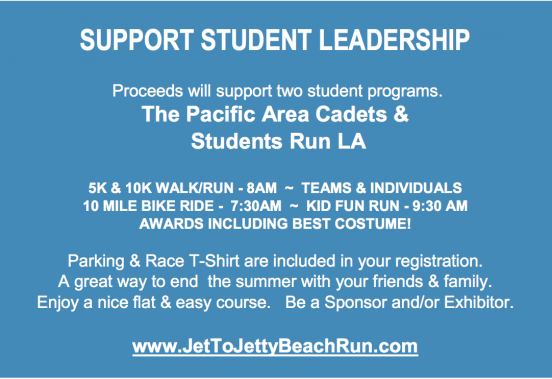 ..
Students Run LA
29 years & running! Students Run LA (SRLA) creates a safe, supportive community at 175+ public schools, welcoming 3,200+ students to train alongside their teachers to complete the Skechers Performance Los Angeles Marathon. The program challenges at-risk secondary students to experience the benefits of goal-setting, character development, adult mentoring and improved health.  Students discover their best selves!
The Pacific Area LAPD Cadet Program
The LAPD Cadet Program helps instill discipline, leadership, academic excellence & life-skills in all  of its cadets. It also also seeks to empower students to maximize their personal, scholastic and their life potential.  The Junior Cadets program reaches out to 9 – 13 year old students. The Cadet Program is for ages 14 – 21. Focus is given to community service, academics, public speaking and physical fitness.
Come run & show your support! 
..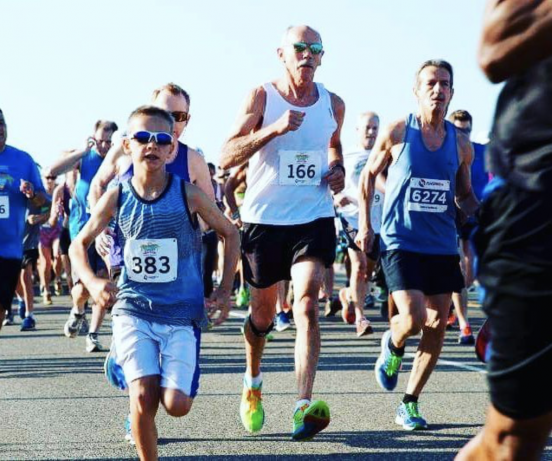 All details are  on website:
www.JetToJettyBeachRun.com