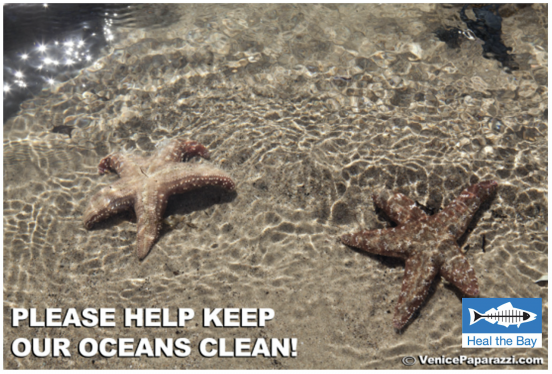 A message from Heal the Bay.  Thousands of people will amass beaches, rivers, parks, schools and watersheds throughout the state of California (half a million in total around the planet!) on Saturday, September 16 for Coastal Cleanup Day – the world's largest volunteer day to protect the ocean.
.
Coming together — a global movement comprised of local communities and organizations — we'll make a big dent in removing trash and debris from local habitats, cities and neighborhoods.
/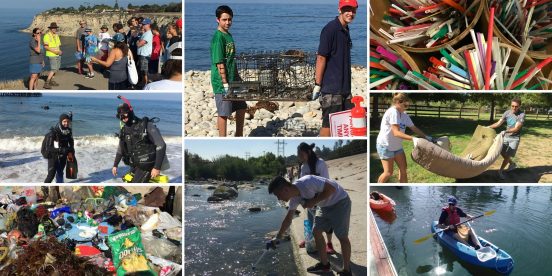 On top of creating a cleaner environment, all of the items that volunteers pick up are recorded to raise even more awareness about our pollution challenges. At Coastal Cleanup Day 2016, it was reported that over half a million people picked up 18.3 million pounds of trash and debris in only a few hours. There's truly power in numbers.
.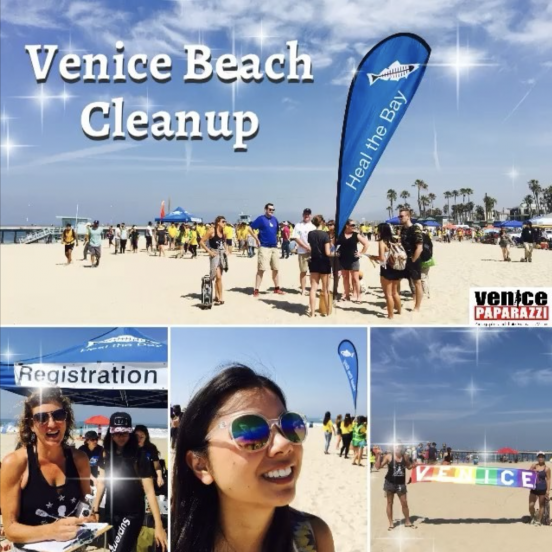 .
Join Heal the Bay for Coastal Cleanup Day on Saturday, September 16.
There will be over 50 cleanup sites to choose from throughout L.A. County. Whether you want to tidy up the beach or spruce up a neighborhood park, go underwater or skim the top, we've got you covered!  Click here to register or to find a cleanup site.
;
Join Team Venice at the beach on the south side of the Venice Pier on Sat. Sept. 16th.  Bring the family, and let's help keep our oceans and beaches clean!
Meeting place:  South side of the Venice Pier in the Washington Parking Lot.
3100 Washington Blvd.
Look for the Venice Sign and super heroes to find the group
Starts at 9:00a.m.  Ends at 12:00 noon!
Supplies will be available!   However, bring your own bags, bucket, and gloves for just in case.
.
Note:  All participants need to sign a waiver. Here is the link for waiver.  Please bring a signed copy with you this Sat.   If you don't have time print one out, we will have one for you to sign on location.
Thank you and see you there!
.
For more info:  https://healthebay.org/event/coastal-cleanup-day-2017/
.
Plan your Venice Beach Fun day!  Shop and dine local! 
Check out this list of fun things to do on Washington Square & at the Venice Pier!
.
Venice Paparazzi was on the scene at the official Washington Square Sign ceremony on August 17, 2016.
.
Photo above:   Mark Van Gessel (Hinano Cafe & Nighhawk Breakfast Bar), Bob Singer (C&O Trattoria), Darrell Preston (The Venice Whaler), Mo Karimbeik (Med Cafe), Clabe Hartley (TheCow's End Cafe), Councilmember Mike Bonin, George Francisco (Venice Chamber President ), Brittney Seeliger (WSBIG), Mike Dobson (The Venice Whaler & Red O Restaurant), Will Hawkins (VNC), Sandie West (MPCC & Creative Chakra), Dave Boren (VB Surf)
.