Once again , Team Venice Paparazzi were the official photographers of Venice's and Southern California's largest free community festival, the Abbot Kinney Festival. Woo hoo!
Venice Paparazzi had multiple photographers on the scene at the year's Abbot Kinney Festival.   See if you made the cut in the gallery below.  Thank you to Abbot Kinney Merchant Association for utilizing our photography services.
,//,
ABBOT KINNEY FESTIVAL CELEBRATES 33 YEARS OF GIVING BACK
Indie Music, 300 Artisans Vendors, Great Food & Drink, KidsQuad, 120,000 Attendees
,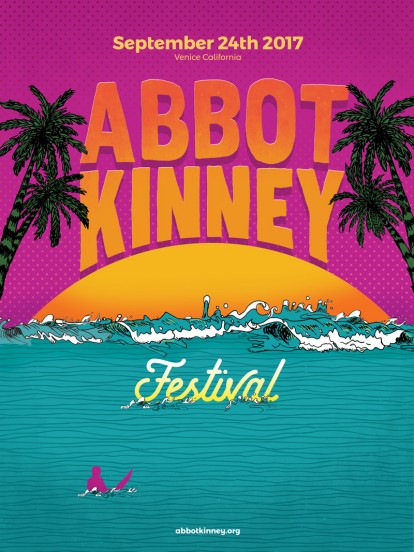 The annual Abbot Kinney Festival returned for its 33rd year on
Sunday, September 24, 2017
, from 10am to 6pm, celebrating the best of world-famous Abbot Kinney Boulevard. "This year's festival was better than ever! The street were packed fo a mile of FREE fun!   There really is something for everyone" says Kim Sharp, Abbot Kinney Festival Association (AKFA) Board Member. "We're proud to keep up this annual Venice tradition while reinvesting the proceeds into numerous local nonprofits and community organizations through our
Community Grants Program
."
The festival includes food trucks, beer and spirit gardens, live music and handcrafted goods framed by the eclectic brick-and-mortar boutiques, renowned restaurants and art galleries that make Abbot Kinney a singularly unmatched destination. Music includes four stages; The Brig All Vinyl stage, Andalusia Local stage, Westminster Indie Artists and KidsQuad Family Stage. In addition to the KidsQuad Family stage, the outdoor expansive family area will have a surf machine, mega slides, ferris wheel, rock climbing, arts & crafts, awesome games and so much more!  
For more info:   AbbotKinney.org   
View this year's experience through the lens of Venice Paparazzi. 
,,.
All photos by Team Venice Paparazzi's Edizen and Alex Stowell, Steve Larson, Irina Sarnetskaya, Katherine Treadwell, and Ian Moore.
Click on the "view photos" button below to re-live and/or see all AKF event pics by Venice Paparazzi
Need photographers for your next event?  Hire Venice Paparazzi.  View all our services on  HireVP.com.
.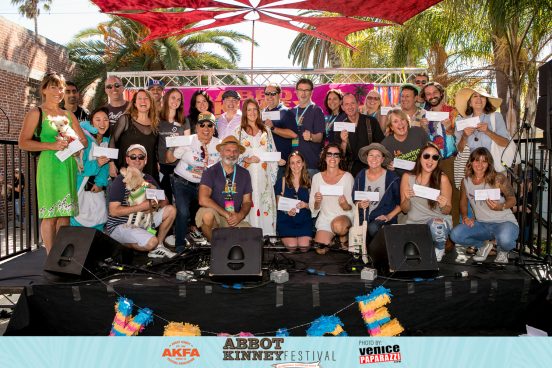 DID YOU KNOW THAT…
.Revenue generated from the festival through exhibitor booth sales and sponsorship fund the AKFA Community Grant Program. The Community Grant Program supports organizations who specifically serve the community of Venice.   Way to go AK Festival!  Have a local profit, and want more details on this grant?  Visit 
www.abbotkinney.org/grants
This year AKFA is funding 22 local organizations!  Creating Better Communities, Friends of Broadway, Friends of Coeur d'Alene, Friends of Walgrove Elementary School, Friends of Westminster, Girls PACT, Hacker Fund, Harvest Home, Open Temple, Pacific Area Boosters Association, Pluribus, ReDiscover Center, Seeds to Plate at Mark Twain Middle School, The Children's Lifesaving Foundation, The Electric Lodge, Westminster Elementary School, Venice Art Crawl, Venice Arts, Venice High School STEMM Magnet, Venice Oceanarium, Venice Public Art, Venice Resistance.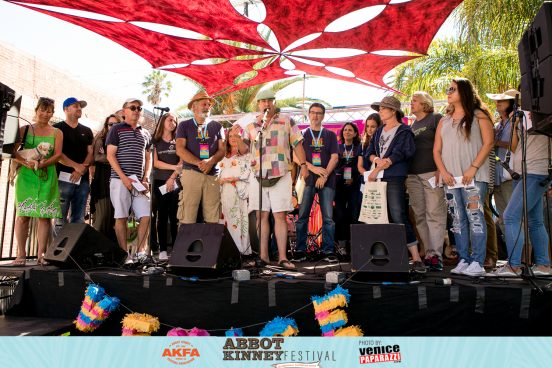 Venice Oceanarium is one of the 22 Abbot Kinney Festival recipients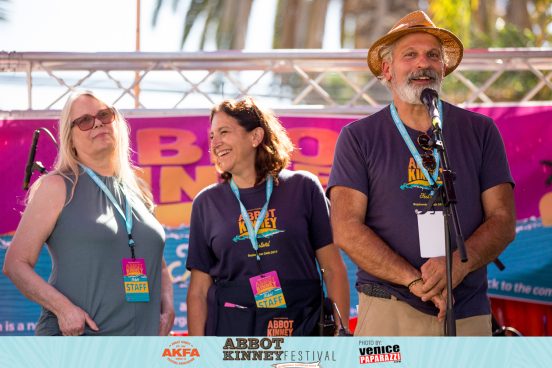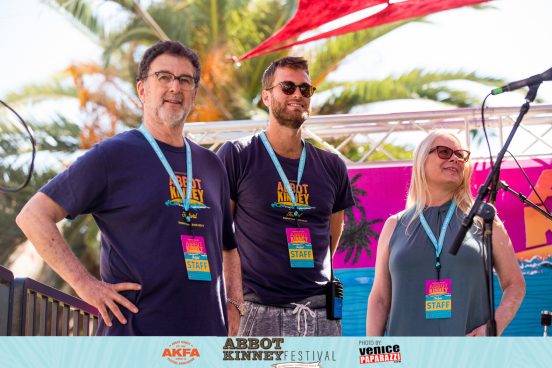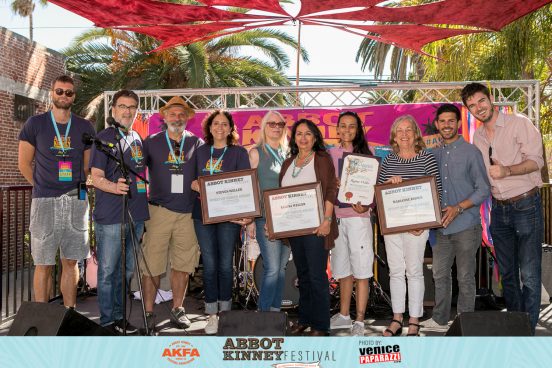 In addition to awarding community grants, AKFA has recognized exemplary residents and stakeholders nominated by the community for their contributions to the spirit, creativity and uniqueness of Venice. The first

Spirit of Venice Award

was presented in 1989 to descendants of Abbot Kinney, the founder of Venice, CA. Also that year, West Washington Boulevard was renamed to Abbot Kinney Boulevard in his honor.
Awardees this year include:

Marianne Brown,

Community Contributor.  

Master Gardener Seeds to Plate program at Mark Twain Middle School

Steve Weller (Posthumous)

Community Contributor.  

Director LAPD Homeless Task Force – Venice Pastor – Venice Foursquare Church

Regina Weller,

Community Contributor.  

 

LAPD Homeless Task Force

Elisa James,

Community Contributor.  

Board of Directors, Abbot Kinney Festival Association.  Co-Chair Abbot Kinney Merchants Association.   Community liaison with many homeless agencies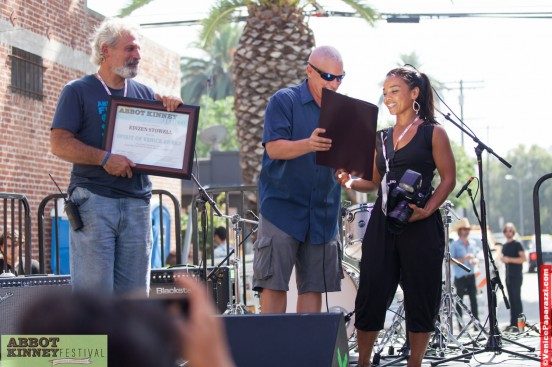 VP Fun fact:  Venice Paparazzi's co-founder Edizen received a Spirit of Venice Award, and a City of L.A. Certificate of Recognition from City Council member Mike Bonin in 2015.  View all past recipients here.  Do you know someone who deserves to be acknowledged and honored for their contribution to Venice? Nominate them next year for the 2018 AKF Spirit Award.  Details here.
.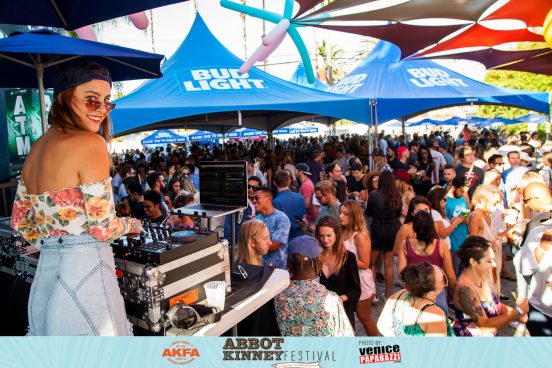 The All Vinyl stage and Bud Beer Garden at The Brig.  The quintessential Venice bar, The Brig has been a cornerstone of the iconic Abbot Kinney Boulevard for over 60 years.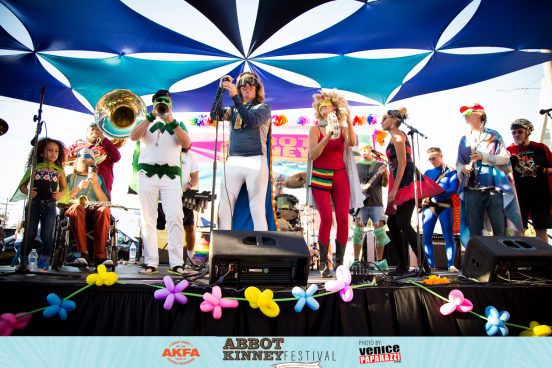 The Superbroke brass at the Kids Quad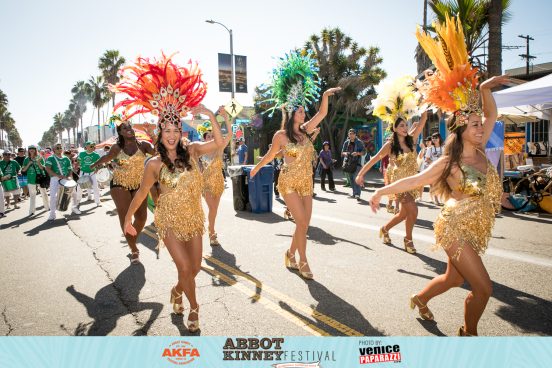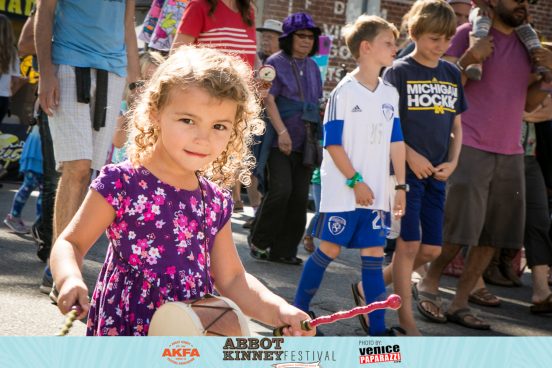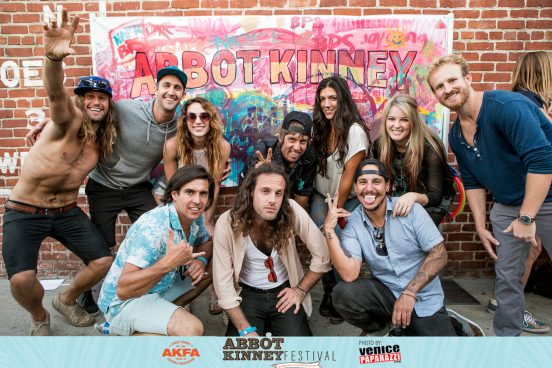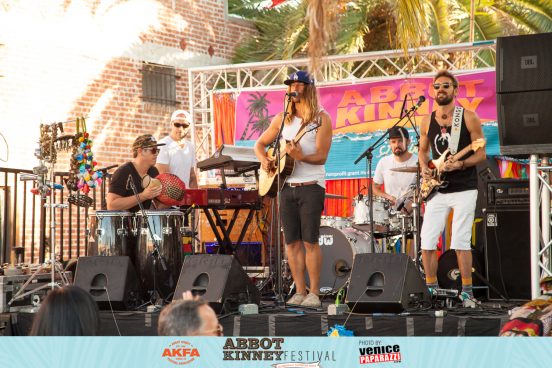 Andalusia Venice Locals stage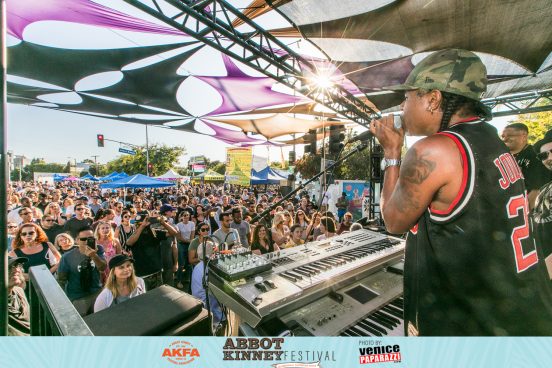 Westminster Indie Artists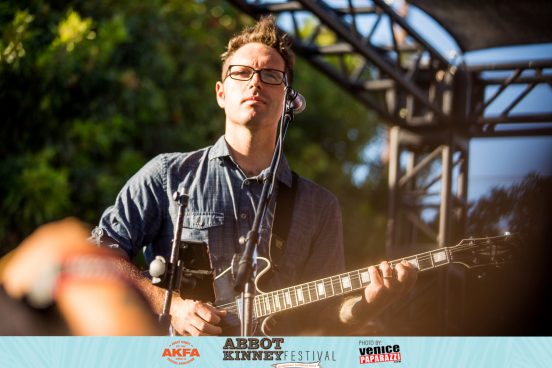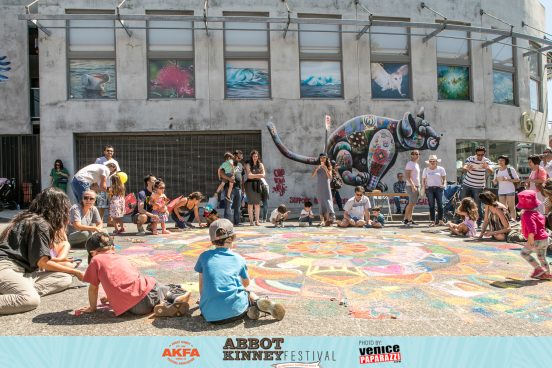 3-D interactive Chalk Art Festival and the G2 Gallery building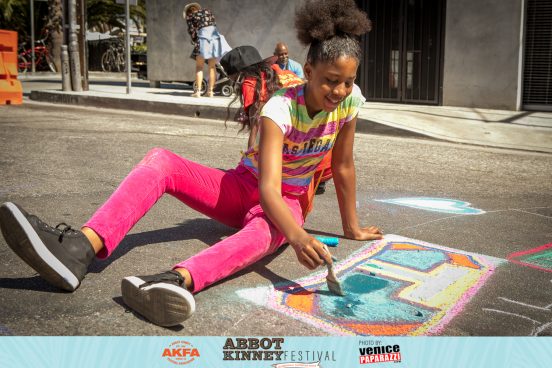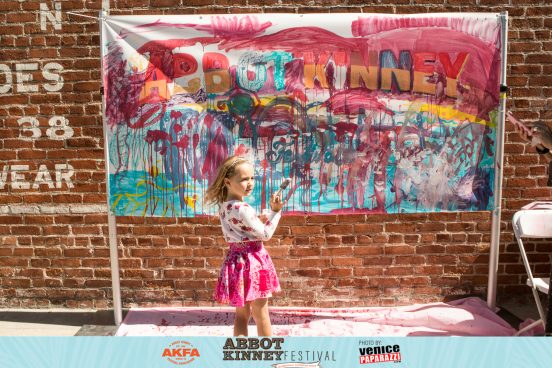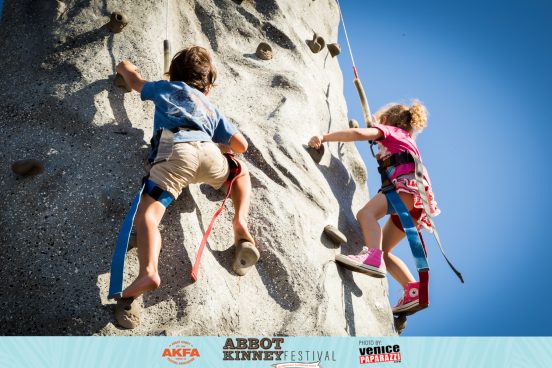 KidsQuad of games, music, rides & activities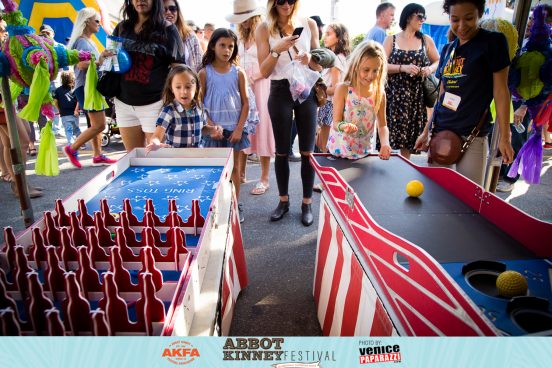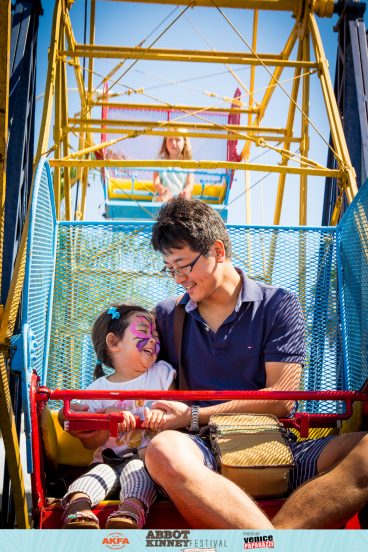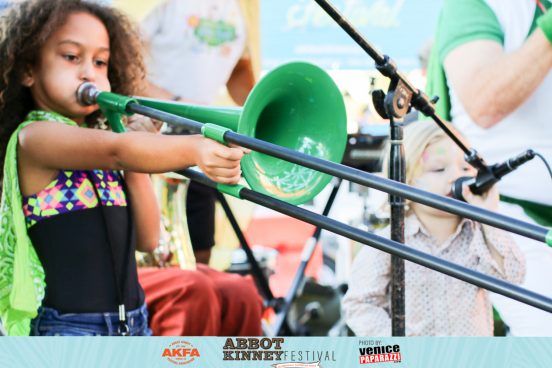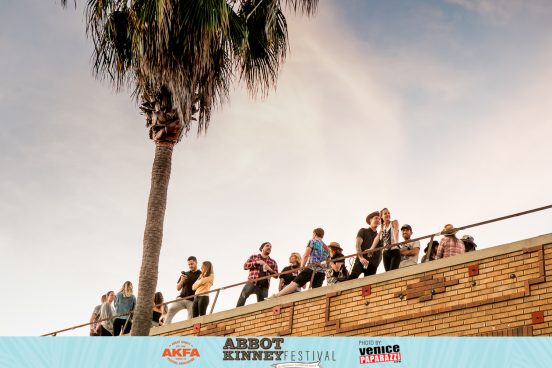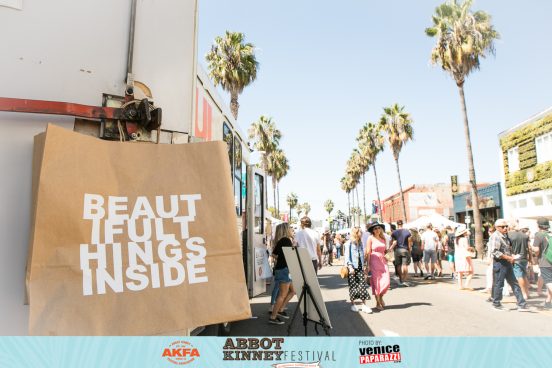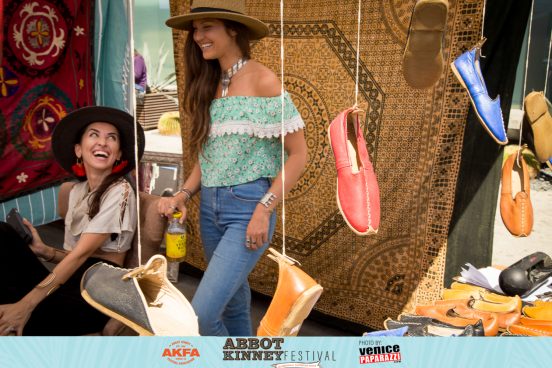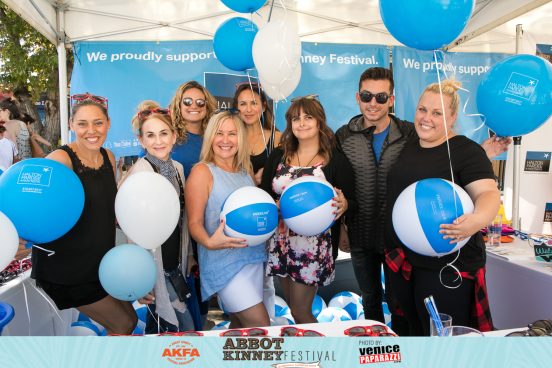 Always a party at Halton Pardee + Partner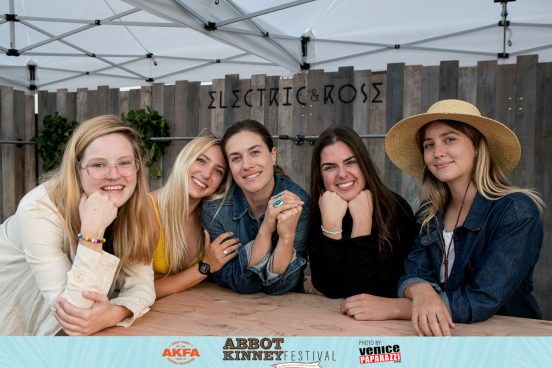 Beautiful people of Electric and Rose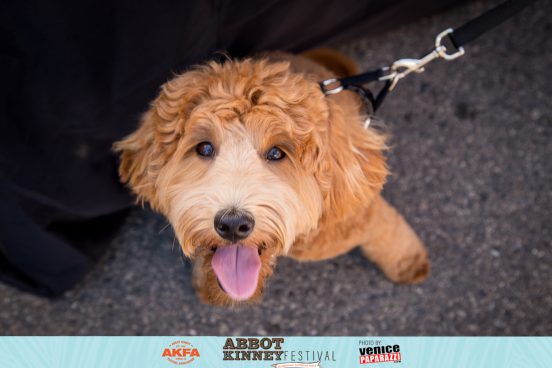 Cody of Bruno's!  Bruno's Dog and Cat boutique in Venice is your best source for only the best for your dog and cat.  Located at 2012 Lincoln Blvd in Venice, California.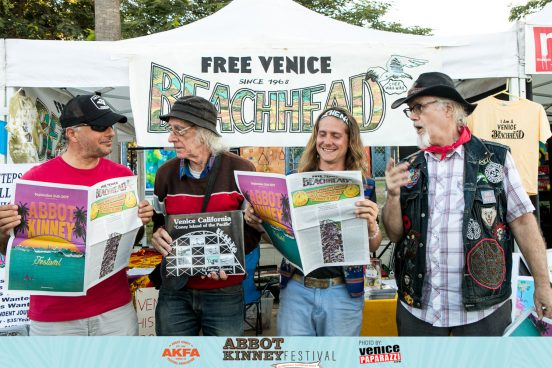 The Venice Beachead.  Published by a Collective of volunteers since 1968, the Free Venice Beachhead is not only the oldest free publication in the country, but also one of the last underground papers still in existence.  Today it continues to be the paper by, for, and of the Venice community. VeniceBeachhead.org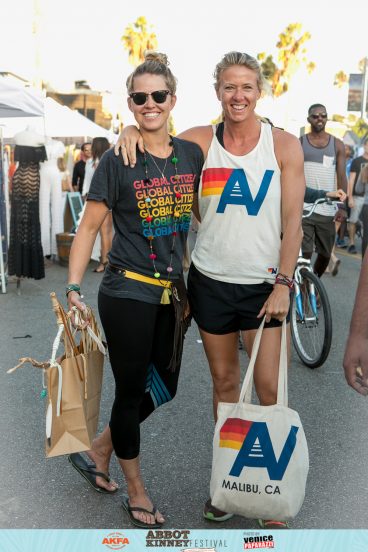 Aviator Nation's Paige and Karen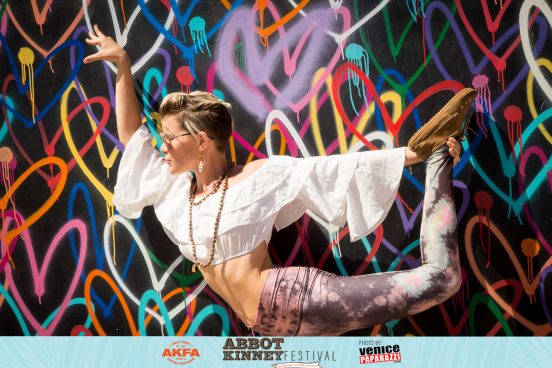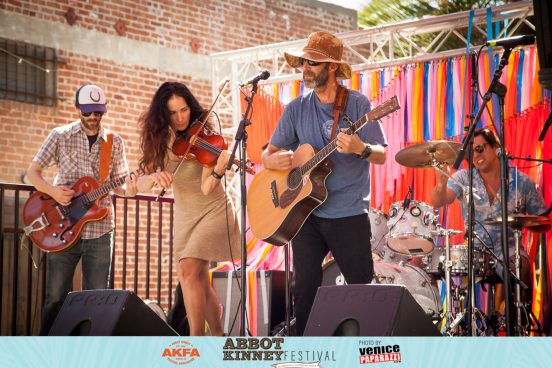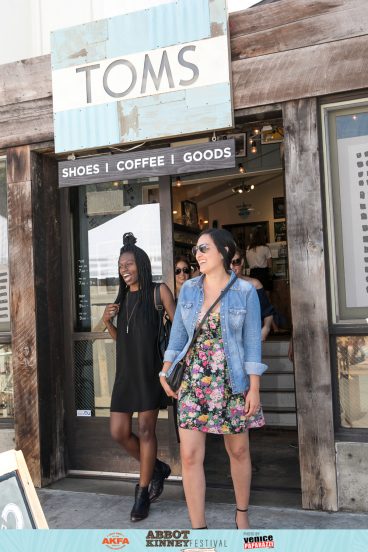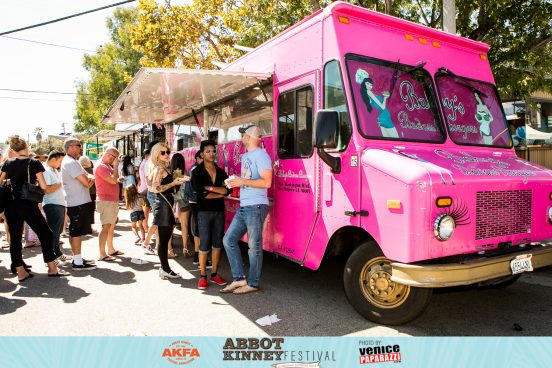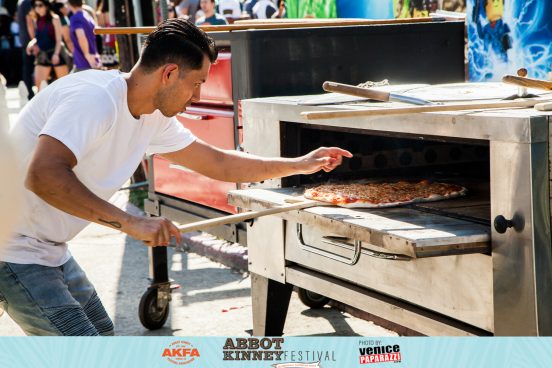 Have you tried Vito's Pizza?  So delicious and worth every carb. www.vitossm.com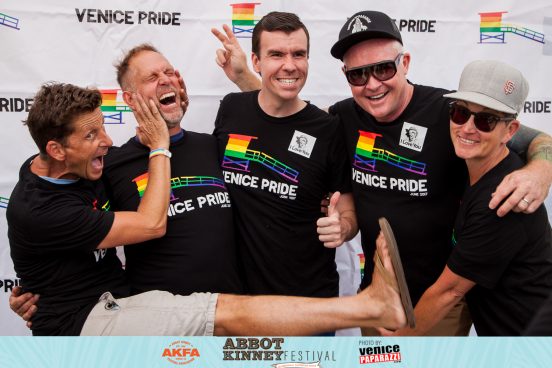 Always a great time with Venice Pride!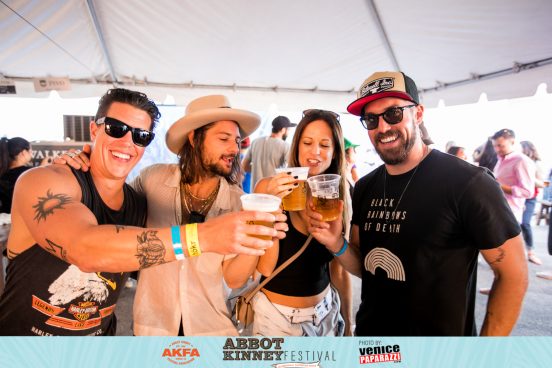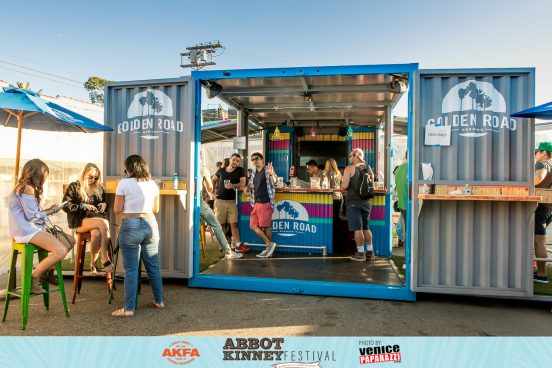 Golden Road Beer Garden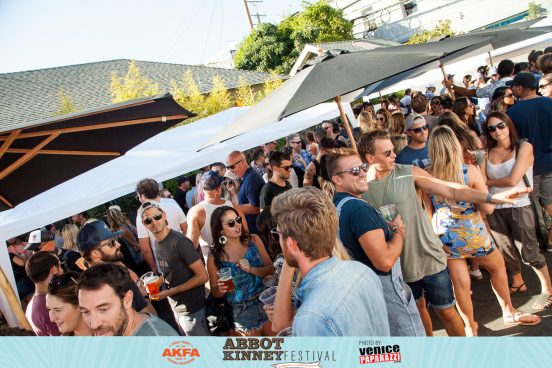 Fun and packed party at the Greenleaf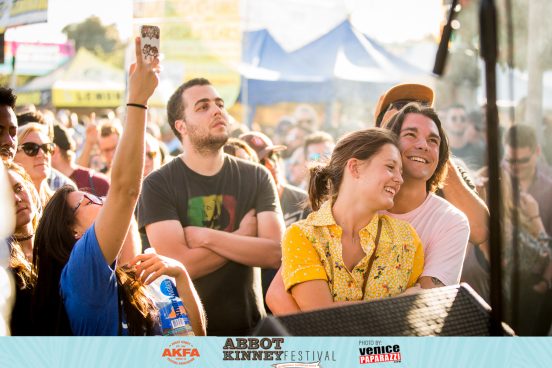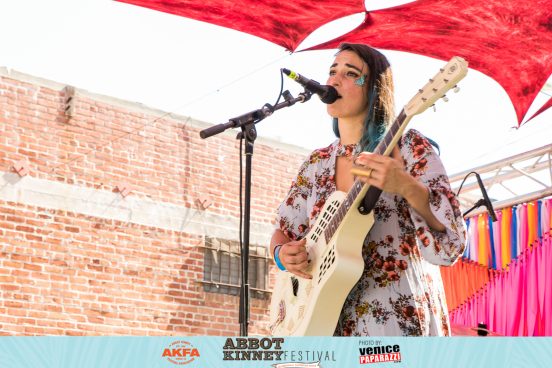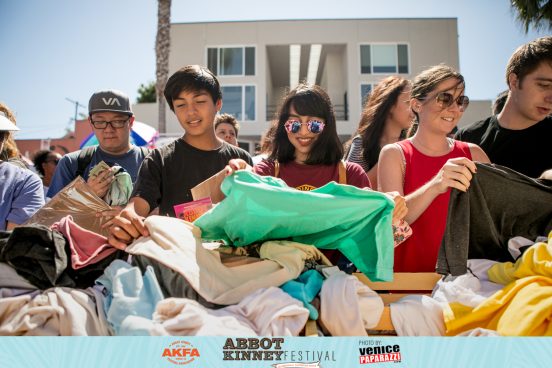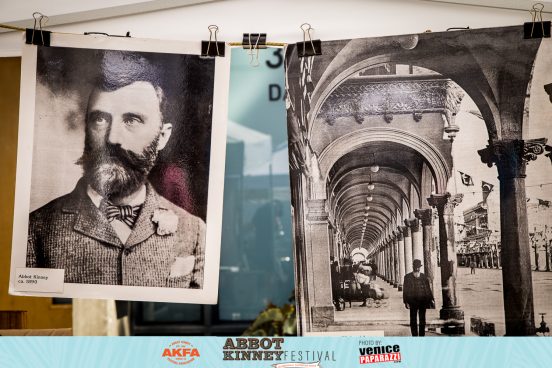 Venice, California's founder Abbot Kinney.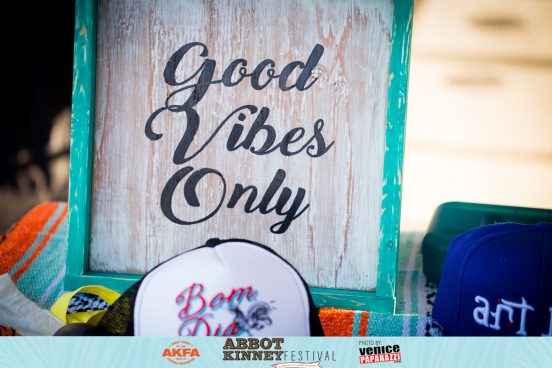 .
View all Abbot Kinney Festival photos by Team Venice Paparazzi here.  Links below!
.
.
For more info on Abbot Kinney Blvd.  Check out these sites!