Do you lift, brah!  Does she squat!  Well alright then!  Drop a $20, and get a  month pass at Muscle Beach and move that iron!  
Get swollen for the strolling, son!  Summer is approaching, and you don't want to be the beta male!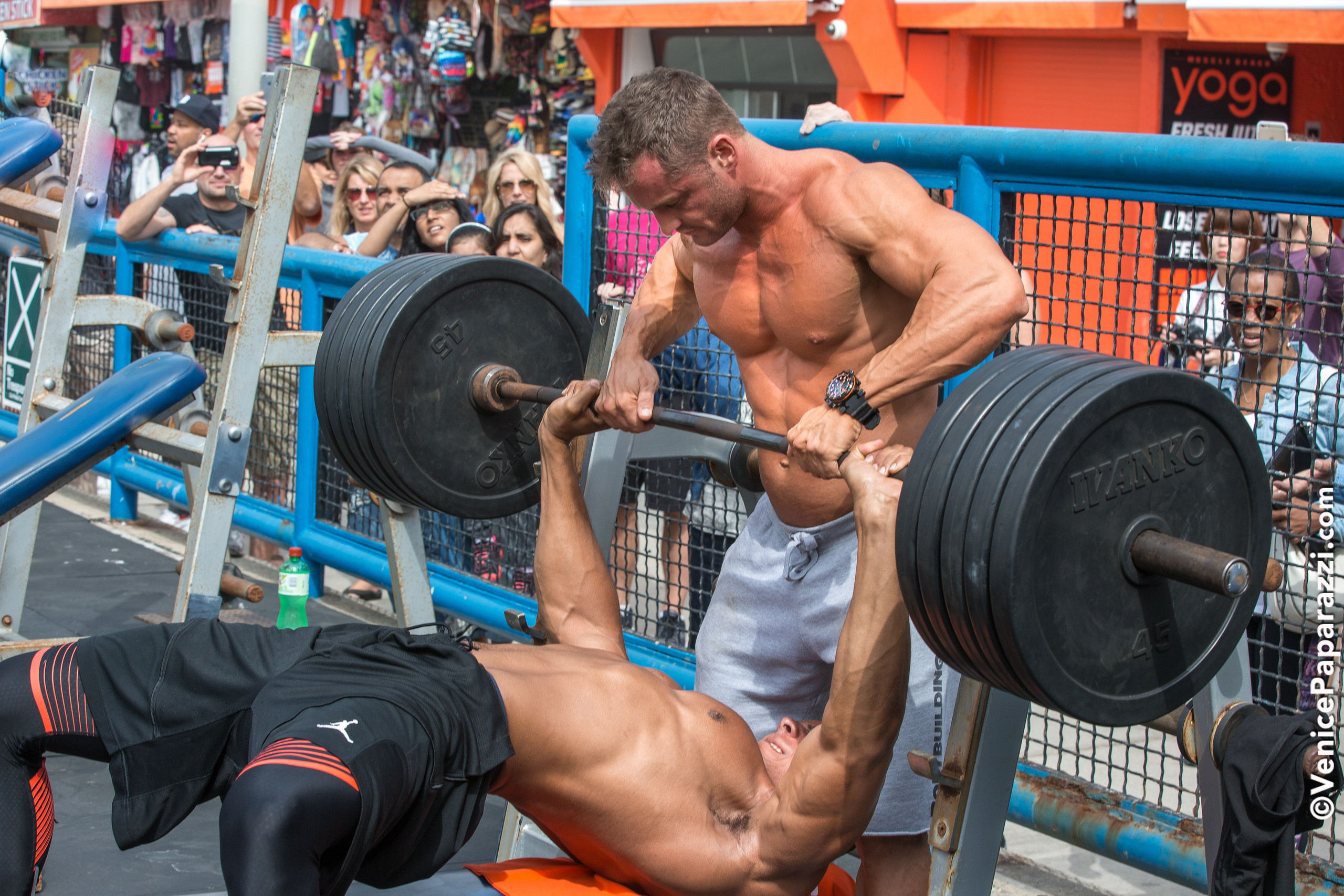 ABOUT MUSCLE BEACH GYM: Located steps from the sand on Venice Beach Boardwalk, Muscle Beach Gym is one of the treasures of Venice. Once the home gym of bodybuilders Arnold Schwarzenegger and Lou Ferrigno, the newly outfitted facility still serves the community as the only outdoor weight room around. The equipment is well maintained by the staff of City of L.A. Recreation, There are plenty of bumpers for all your Power and Olympic lifting needs and most of the bars are straight. If you are into pumping iron or just want to see a piece of living history, then stop by Muscle Beach Gym. A day pass is $10, a week pass is $50 and a year membership is $200. Also, most of the people who work out at Muscle Beach Gym, will not mind if you ask to take a photo with them.
MEMBERSHIP DUES:
Yearly Membership $200
Yearly Senior Membership $100 (age 60 & over)
Seven Day Pass $50 (any 7 days in calendar year)
Seven Day Senior Pass $25 (any 7 days in calendar year — age 60 & over)
Day Pass $10
Day Pass Senior $5 (age 60 & over)
Current local's special:  $20/month
VENICE BEACH RECREATION AND PARKS OFFICE:
1800 Ocean Front Walk. Venice, Ca 90291
Gym office: 310.399.2775 | Main Office: 310.396.6764
PARKING: South City Parking Lot: 2100 Ocean Front Walk. Venice, Ca 90291. Click here for parking info or directions to Venice!
WEIGHT-PEN RULES:
Members only.
No guest or children permitted inside.
Day pass or membership required. NO free entry.
T-shirt or towels and closed toe shoes required to workout.
Day pass or membership required. NO free entry
No pets or bicycles permitted in or around weight pen.
Offensive or unruly behavior/language is not permitted.
No smoking, eating, drugs or alcoholic beverages permitted.
No radios or boom boxes allowed in workout area, stage or surrounding area. Headsets only.
Dropping weights on floor or benches is not permitted.
Do not place weights on floor or benches is not permitted.
Do not place weights (plates, dumbells or bars) on benches.
No sitting dumbbells.
*** Failure to comply with posted rules may result in a suspension/cancellation of day pass or membership privileges without a refund.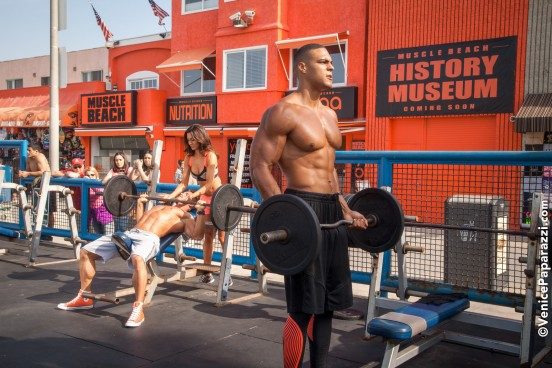 MUSCLE BEACH ATTRACTIONS:
Muscle Beach Hall of Fame. The Muscle Beach Venice "Walk of Fame" was created to recognize the inductees into the Muscle Beach Venice Bodybuilding Hall of Fame. Dedicated September 3, 2007. Created and developed by Joe and Christine Wheatley. www.MuscleBeachVenice.com
Muscle Beach Time Capsule (found on stage at the iconic Muscle Beach Gym)
Pose down at Muscle Beach Gym and grab a smoothie at Muscle Beach Juice Bar
Power up on wheatgrass and ginger shots, fresh juice, smoothies, protein shakes, peanut butter and jelly, breakfast burritos, vegetarian options, more! View menu. Muscle Beach Venice is located on the Venice Beach Boardwalk across from the world famous Muscle Beach Gym. 1809 Oceanfront Walk. Venice, Ca 90291.