HAPPYBOND:  Science based nutritional products for pets that helps them live a healthy life!
Greetings readers!  Alex Stowell of Venice Paparazzi here.  Want to make money, support local business, and help dogs all in one move?  Well, here is you chance!   Local scientist/dog lover Anja Skodda is taking her super rad company, HAPPYBOND, public.
The Venice Paparazzi team can personally vouch for this product as we have had our boardwalk famous, beloved Pit Bull Smithers on it for almost 2 years.  You  can check out a video testimonial below.
As well, Anja lives in Venice and was a sponsor of the last few Venice Dogoween events, as well as a judge.  But, the main reason I personally am investing is that I love easy money, and I know this company is bound for big success.
Here is a message from Venice resident and HAPPYBOND's Founder Anja Skodda
"I'm personally reaching out to you and all of HAPPYBOND's supporters to invite you to be an owner of our awesome company.  We are doing a raise on this crowdfunding platform called Wefunder, which allows normal people just like you and I to invest into the startups they love.  In my opinion, this is an opportunity to turn our strongest supporters (like you) into owners of our company. Needless to say we are super excited."
View video!
The Story of HAPPYBOND
We started in 2018. It's been a long, crazy journey, and we've only just begun.
First, we had to help TONY.
Back in 2017, Tony was a passionate Skateboarder but developed arthritis in his Shoulder….
Growing up, Anja spent more time with horses and dogs than people. So, inevitably, Anja studied biotechnology from the Technical University of Berlin for seven years, specializing in tissue engineering of cartilage and skin. Her research at Novartis expedited the production of new drugs through the use of fluorescent markers. She developed automated technologies to scale the drug screening for rheumatoid arthritis, and avoiding animal testing.
In 2018, Anja created 'Happy Again Pet' in Berlin and Venice to commercialize a breakthrough collagen+ formula that builds, maintains and repairs mammalian joint & hip cartilage. Her inspiration was to help Tony, her beloved bulldog, to overcome arthritis and skateboard again. Within weeks of taking the supplement, Tony, was pain-free and back riding his skateboard.
"I developed what is now our breakthrough HappyAgain Collagen+ for Hip and Joint wellness, to help Tony skate again. I never wanted to get into the pet business, I only wanted to help as many dogs as possible. However, when family and friends started to see the same result, they encouraged me to take a new entrepreneurial step and commercialize the innovation."
In August of 2019, we partnered with Cesar Millan, the world's biggest dog influencer, to promote Collagen+.
Cesar endorsed the product because it brought his beloved Junior back to full activity.
I met Cesar in his office and he told me, that he has tried everything, but nothing could help his beloved Junior to get back to activity. He even had him on pain relief…. Cesar promised to give it a try and 3 weeks later he called me and said: Thank you! Junior is chasing his ball again, he is off all other meds! It works!
I was more than excited to meet him at his ranch and talk about our joined vision, to help dogs live a healthy, active and longer life.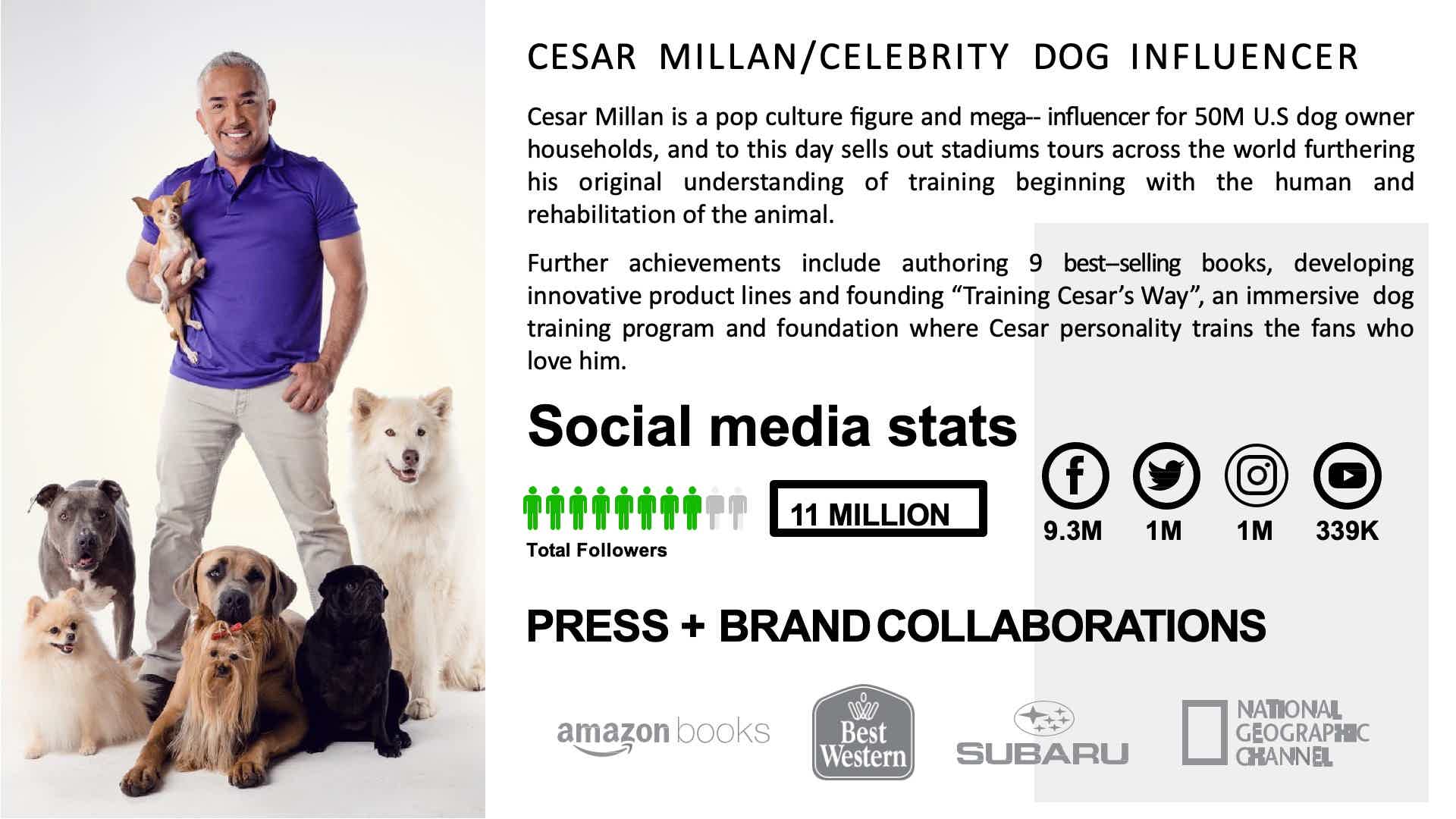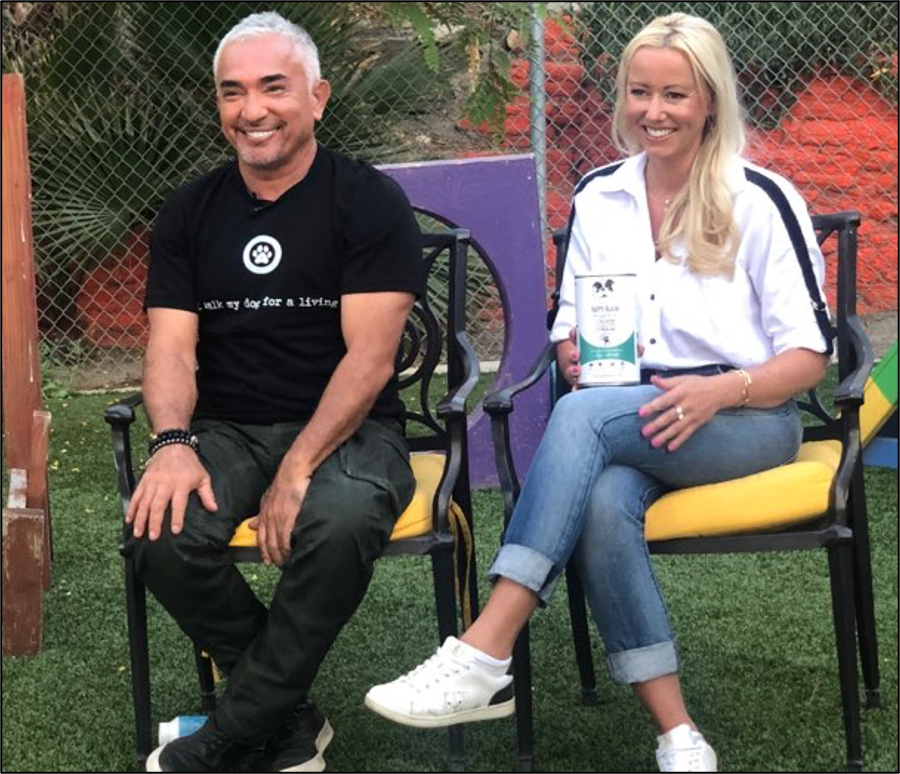 After the success of launching the first product HAPPYAGAIN for Senior dogs in August of 2019 we extended the product line in 2020 to all age stages, HAPPYSTART, HAPPYDAYS and HAPPYAGAIN.
The vision of HAPPYBOND was always bigger than a one product company. We extended our SKU's with beneficial treats and accessories and are now ready to launch our unique Dog Food in 2021. HAPPYBOND aims to help dogs live a healthier and happier life. And focusses on a whole health approach: Mind, Body and Play.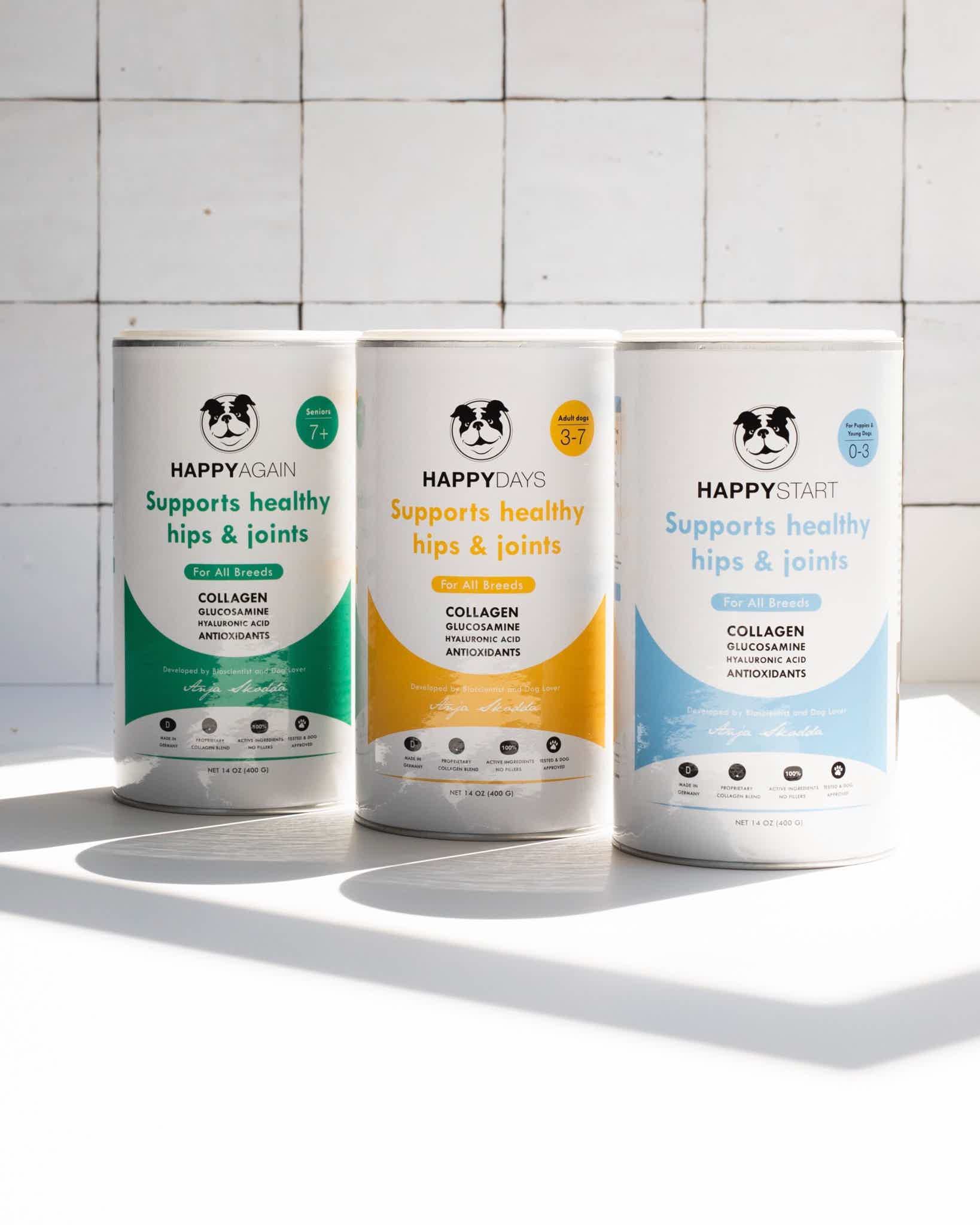 Check out Venice Paparazzi's video testimonial!
View Venice Paparazzi's interview with Anja Skodda
.
For more HAPPYBOND info: wefunder.com/happybond