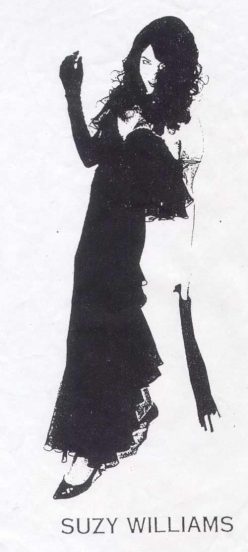 Today, the Venice Paparazzi "Pass the Spotlight" shines on Suzy Williams.  This long time Venice resident is phenomenal vocalist, and has been a major player in the Venice live music scene for years!  Let's get to know the story of Suzy!
Tell us about your business or art!   I'm a jazz singer and a songwriter.  Venice has been the subject and inspiration for many pieces. I also cover my friends' songs about Venice.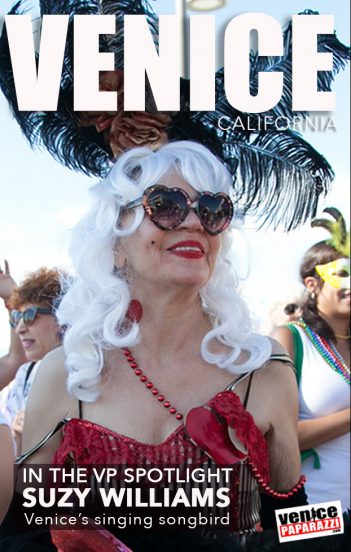 What projects are you working on now, and what are your goals for the future?
I'm gearing up for "
The Lit Show
" show at Beyond Baroque, our 12th annual celebration of songs by literary lions. It's July 15 this year. We do a Ray Bradbury piece. He used to live across the street from Beyond Baroque.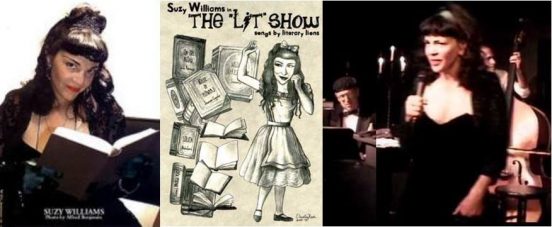 I played Carnegie Hall with my group "Stormin' Norman and Suzy".  I've partnered up with some damn fine musicians, and have sung in sunny Spain, up and down the Eastern Seaboard, and every venue in Venice, California.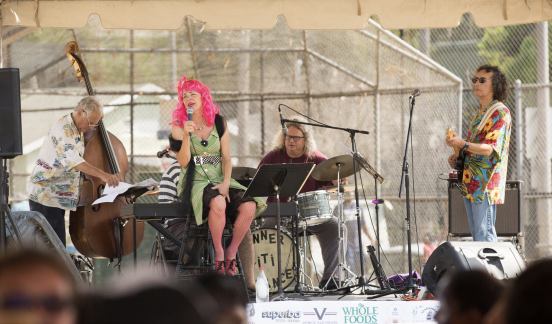 Favorite book, band or movie?
Book: "Lolita" by Vladimir Nabokov
Band: The Steve Weisberg Orchestra
Movie: "Who's Afraid of Virginia Woolfe?"
Favorite affirmation, mantra, or quote
"There is no such thing as sin"  – Hafiz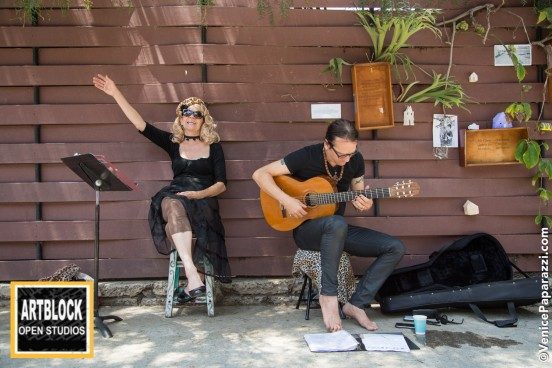 What causes do you support?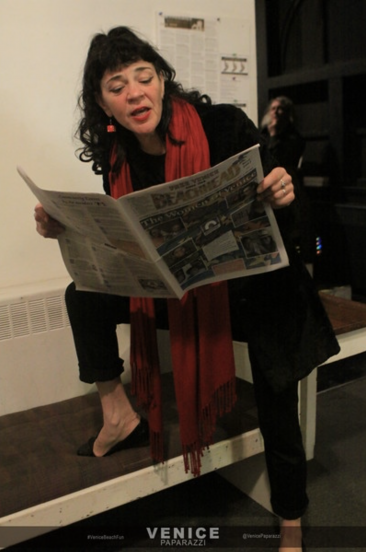 Finish off the statement "Life is… a chair o' bowlies.
.,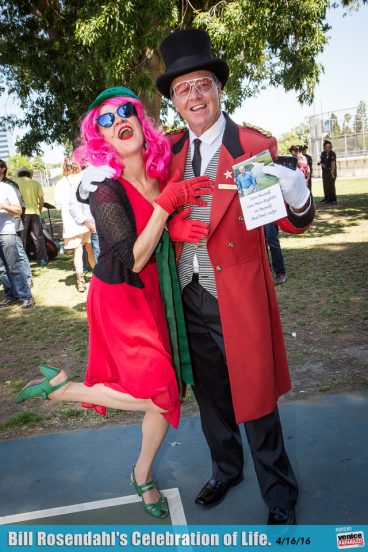 On my days off and on I'm out biking the streets and bike paths of Venice, wind in my hair!
I love to dress up wild…I look in my closet every day and try to pick something to base my outfit on.. a wig, a flower, a pair of shoes.  It cheers me up to paint my own palette every day…and sometimes it cheers others!
Venice, California Questions
Describe Venice.  An ever-changing state of mind.
Describe your perfect day in Venice: (start from morning to night)
Wake up, see the Bougainvillea outside my window, play tennis with my husband Gerry at Penman Park, Have a breakfast that has arugula, lemon, herbs, etc. from our garden, pop in the shower with a song title in mind and come up with a tuneful matching melody before I get out, jump on my bike and go see Mr. Kay, my boss and vaudeville partner, who reads me the LA Times or The New Yorker, pitch to him my new melody and lyrics, knock out the intro, verse, chorus, bridge and coda.  Then I like to take a walk down a local walk street, enjoy the dogs and their masters passing by, hit the beach in time for the
sunset
, then get dinner ready, then maybe check out a friend playing in a local establishment ( Like Vinnie Caggiano and his
Elegant Strangers at the Sidewalk Cafe
on the boardwalk Thursdays), or have a drink with my gal pals, Gretta and CJ Gronner.  Then a bike home and catch a Robert Mitchum film with Gerry.  A rabid venture into the colorful delights of Facebook, and then a hit o' the hay.
.
What are some interesting destinations/activities in Venice that even locals might not be aware of? Hidden Venice treasures?
We have two sets of walk streets: the ones near Lincoln and the ones near the beach…you can zig-zag up and down them to your heart's content all day…not to mention the
canals
…great walking views, where ducks abound. Got to watch the dogs at the dog park on Westminster.  Pacific Resident Theatre, which is part of the
SPARC, Beyond Baroque and PRT
triumvirate (where the old City Hall and Police Station used to be on Venice Boulevard) has world-class plays performed round the week.  
Radio Venice
, Michael Jost's Sunday institution is a thrill to experience live, his apartment looking over the breakwater of the beach is steeped!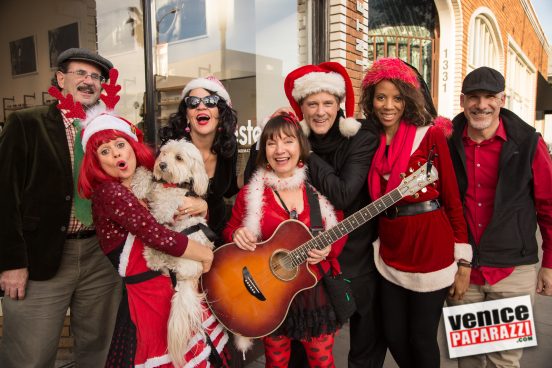 .
Favorite Venice food items, and from where?
Love the Carne Asada at Casablanca.  Guilty pleasure: Lavender ice-cream at Salt and Straw.
What is your craziest or fondest Venice experience?
Dancing like a Banshee at the drum circle! Managed somehow to keep my clothes on!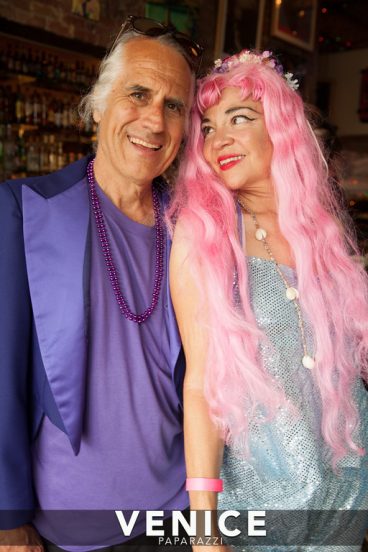 Anything else about Venice that you would like to say? 
It's hard to see it change. But Venice has always been changing!
Abbot Kinney Blvd.
was shuttered mostly when I came to town. Now it thrives, and even tho I can't afford everything, I can observe all these upbeat young people digging their lives.
Who should Venice Paparazzi cast the spotlight on next?
Gerald Joseph Fialka,
my husband and a Venice community event thrower from way back!   He produces free gatherings of people for films, music, photography, literary and political discussion. He started The PXL THIS Film Festival, one of the oldest film festivals in Los Angeles, and runs the Marshall McLuhan-Finnegans Wake Reading Club which is very VERY intellectual!
FAN AND FOLLOW SUZY WILLIAMS!