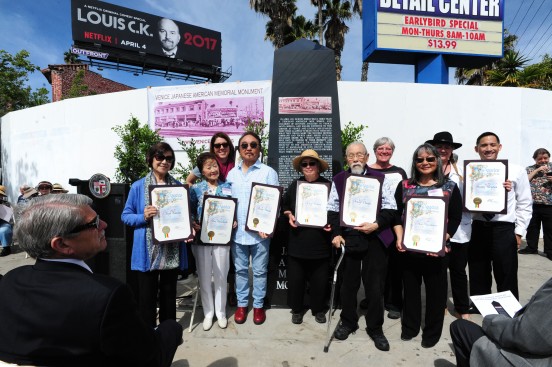 Greetings readers!  Have you noticed the new monument on the N.W. corner of Venice Blvd. and Lincoln Blvd.?
It is called the Venice Japanese American Memorial Monument (VJAMM), and was installed April 27, 2017, to commemorate the internment of Japanese Americans as a result of the bombing or Pearl Harbor.   Above photo of the VJAMM committee.  Photo courtesy of VJAMM
.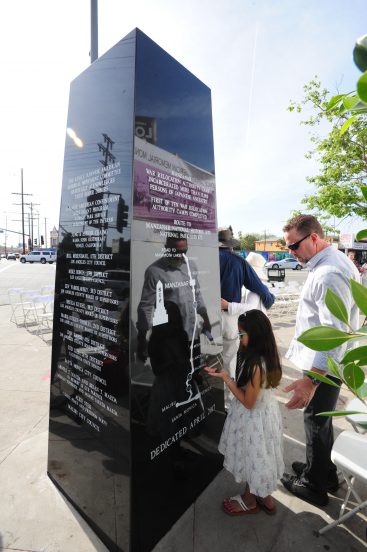 .
About:  The Venice Japanese American Memorial Monument was dedicated on April 27, 2017 to commemorate the forced removal of 1,000 persons of Japanese ancestry from Venice, Santa Monica, and Malibu and their required assembly on the northwest corner of Venice and Lincoln Boulevards in April 1942.  They brought with them only what they could carry, with only a few days' notice, and would be transported by bus to the first of ten American concentration camps to be built and eventually administered by the War Relocation Authority, known as Manzanar.
After Japan's attack on the U. S. Naval base at Pearl Harbor in Hawaii on December 7, 1941, President Franklin Delano Roosevelt's Executive Order 9066 of February 19, 1942 authorized the U. S. army to declare areas of Washington, Oregon, and California militarily sensitive and subject to evacuation.  Without due process or the writ of habeas corpus, 120,000 persons of Japanese ancestry, two-thirds U. S. citizens born in the United States, lost their homes, businesses, and liberties for the duration of World War II.   The VJAMM stands as a reminder to all that Constitutional rights can and will be violated unless we all know and exercise our rights, so the powers of government will never again be abused in any unjust discrimination or incarceration based solely on one's ethnicity, gender, sexual orientation, race, or religion.
The VJAMM Committee plans to schedule monthly maintenance days with various community youth groups with their adult leaders, and seeks donations of refreshments for the volunteers.  If interested in volunteering or donating lunch, please contact Phyllis Hayashibara at [email protected].
For more info: venicejamm.org/
/
/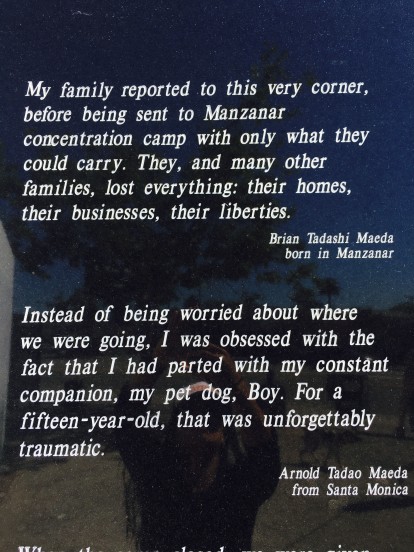 /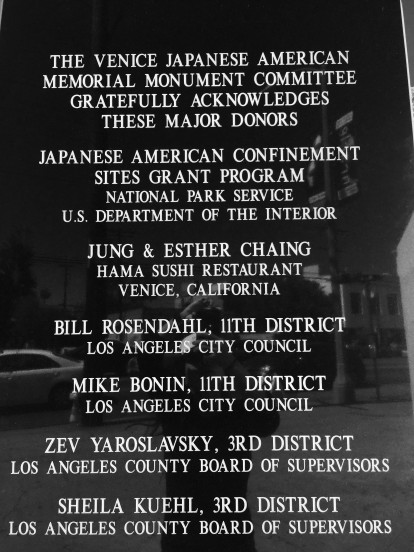 .
.
Venice Paparazzi was on the scene at last year's 2016 VJAMM fundraiser at Hama Sushi!    Check out photos of some of the key players of VJAMM!
.
Hama Sushi's Esther Chaing  has hosted the annual Venice Japanese American Memorial Monument (VJAMM) fundraiser for 7 years at Hama Sushi.   100% of the profits from their  famous lunch bento boxes, and 10% of all sales at dinner  have gone to  VJAMM.  Over the past 6 years, Esther has raised nearly $20,000 for the VJAMM monument. Now this money has manifested in a nine foot six inch tall solid black granite obelisk, with a three foot by three foot base,  installed on the northwest corner of Venice and Lincoln Boulevards.    View photos of last year's 2016 VJAMM fundraiser lunch!
.
.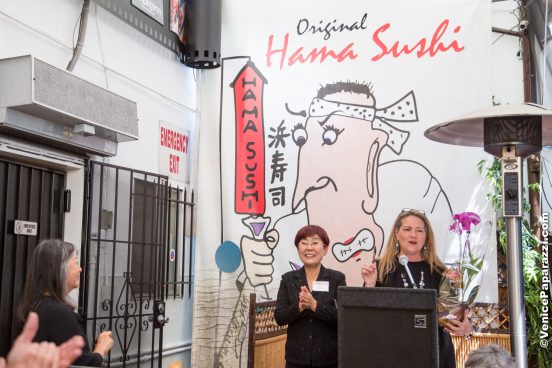 Hama Sushi's Esther Chaing, and Venice Arts Council/VJAMM committee member Suzanne Thompson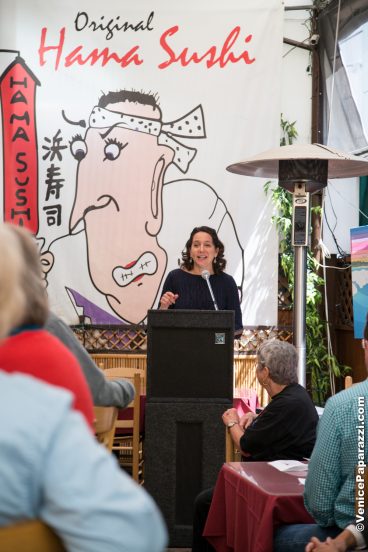 Becky Dennison, Executive Director of Venice Community Housing Corporation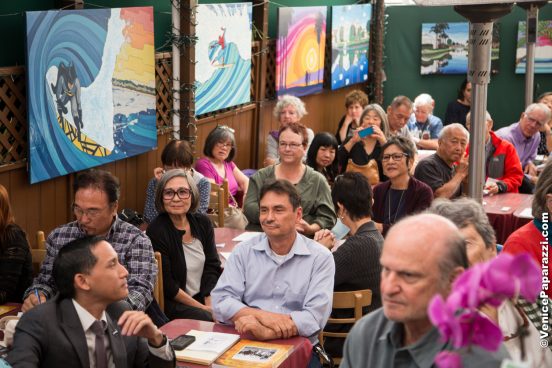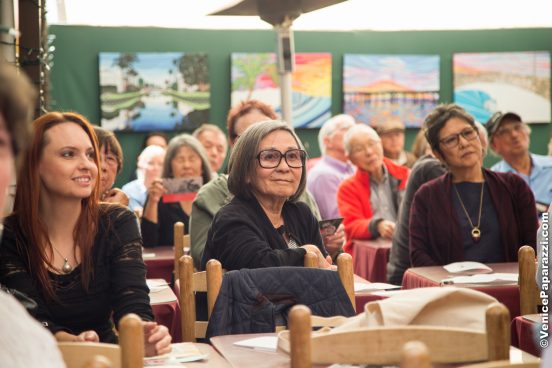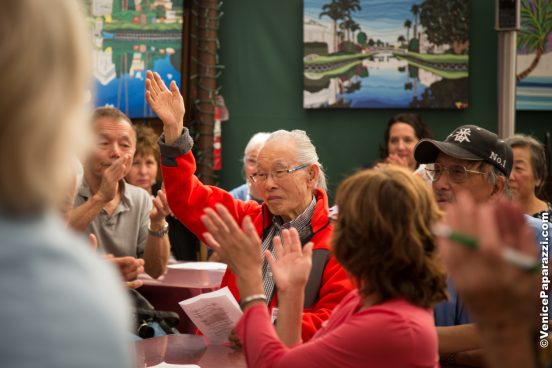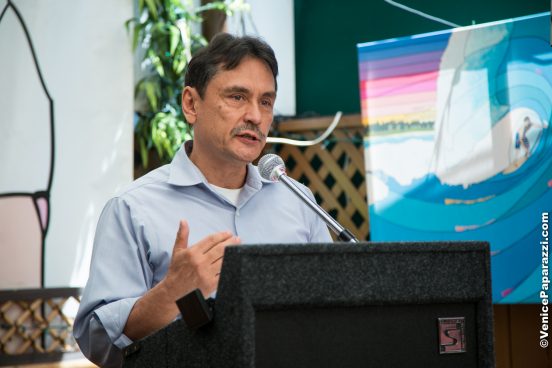 Bruce Embrey, Manzanar Committee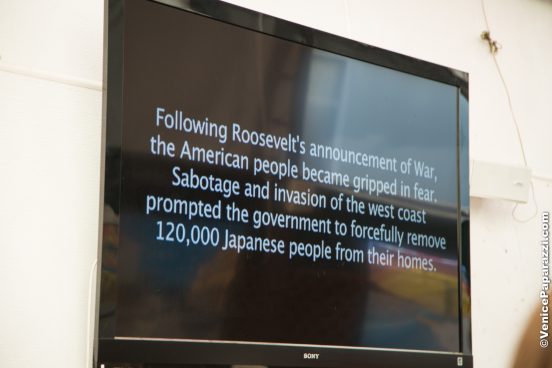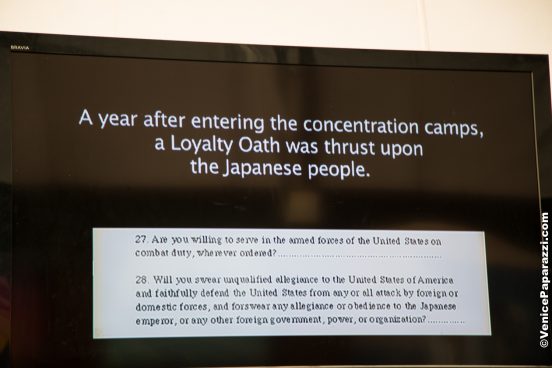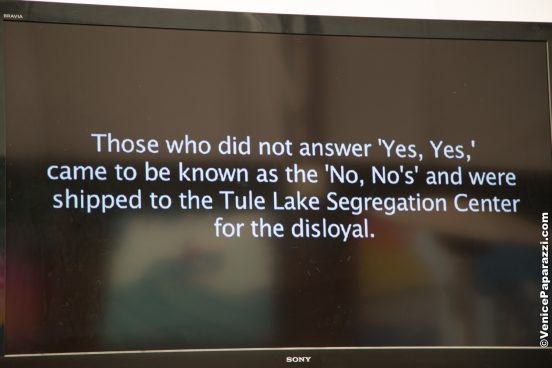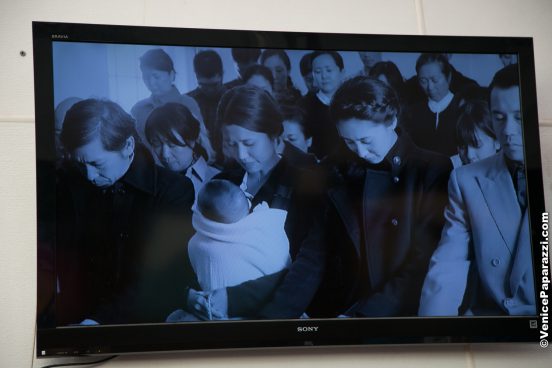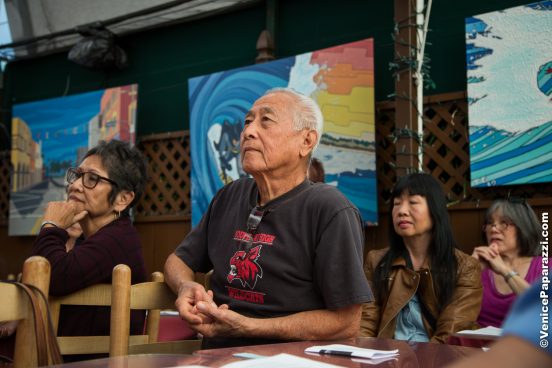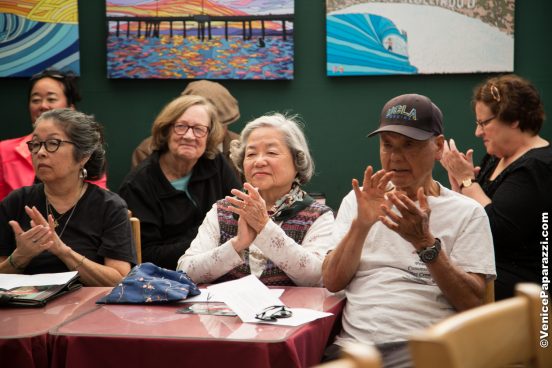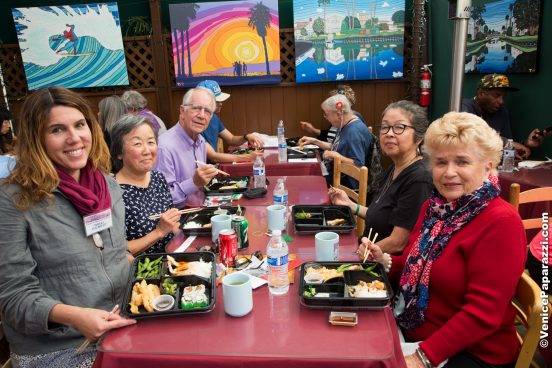 Hama Sushi's Bento Box lunch included chicken teriyaki, cucumber salad, edamame, vegetable tempura, plus water or salad.
Thank you Esther and Hama Sushi for everything you do for VJAMM, and the Venice community!  Stop by Hama Sushi, and say hit Hama Mama's Esther!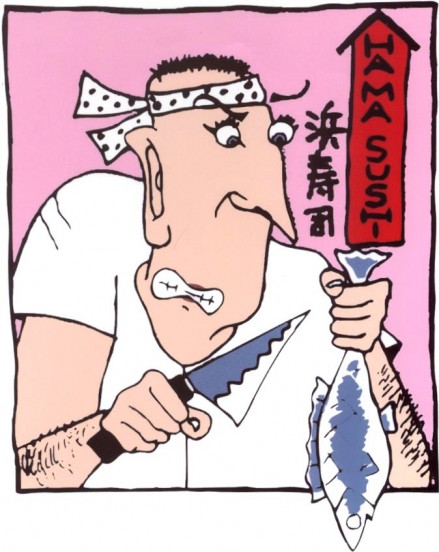 About Hama Sushi:  Located on the former Grand Canal in historic Venice Beach, California Hama was founded in 1979 and was one of the first authentic Japanese sushi restaurants in the United States.  A decade ahead of the sushi craze, many Southern California residents can trace their first sushi experience to a table in our restaurant.  Today people from all over the country travel back to Hama to eat at our sushi bar once again.
From our nightly last call theme song, to our birthday traditions, both regulars and first-time guests feel right at home the second they sit down.  Attracting a large and diverse clientele, at Hama you are as likely to have an A-list celebrity seated next to you as you are a local surfer right off the beach.
Hama is also about more than great food and fast and friendly service; it is about treating you, our customers, as honored guests and making your dining experience a cherished memory for years to come.
For regular menu, catering, special events and/or to book a reservation, visit www.hamasushi.com
/
For more info on Venice Japanese American Memorial Marker (VJAMM), visit VeniceJamm.org