Maui and Sons Retail Surf & Skate Shop
ABOUT:  Our surf shop offers everything from surf lessons and board rentals to board shorts, rash guards, and everything in-between.  Whether you're renting a board, taking a surf lesson or purchasing a t-shirt, when you're at the Maui & Sons Retail Surf Shop we care about the experience you have.  We are open 7 days a week 8:30ish am – 8:30 pm'
.
Here is a message from Maui and Sons'!

Our Surf and Skate Shop is located right next to the World Famous "Sidewalk Café" on the Venice Boardwalk, we are in front of the Venice Beach Skate Park and we are just the spot for travelers who want to rent surfboards, get a lesson or two, and get styled out in the latest designs from your favorite surf and skate brands.
Our Surf Instructors are second to none. We are proud to brag that our instructors are all locals, having grown up on the beaches of Southern California; they haven't missed to many days catching waves over the years. Each of our Instructors has traveled to places around the world surfing amazing waves, tasting native foods, and hanging with the locals. They always come back with grand stories of gnarly tubes, narrowly escaping killer sharks and recently one Gisele Bündchen sighting in Costa Rica. If you want to learn to surf, we promise you a fun learning experience at a great value with instructors who will be stoked to help you catch your first wave.
.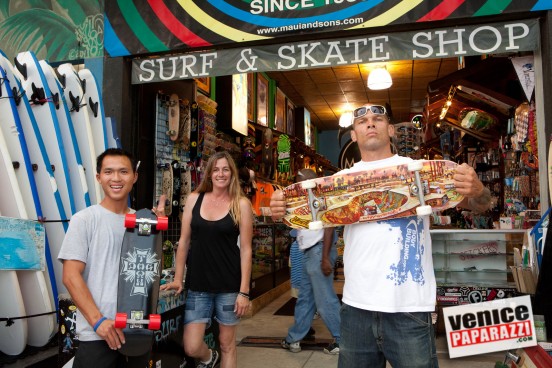 Location one:  1415 Ocean Front Walk.   (By Venice Skatepark) Venice, Ca. 90291 | 310.392.MAUI (6284).
.
In this photo:  Maui and Sons' Tony and Cheryl, and Venice Paparazzi's Alex Stowell with a Skatermade – Bart Saric board.
/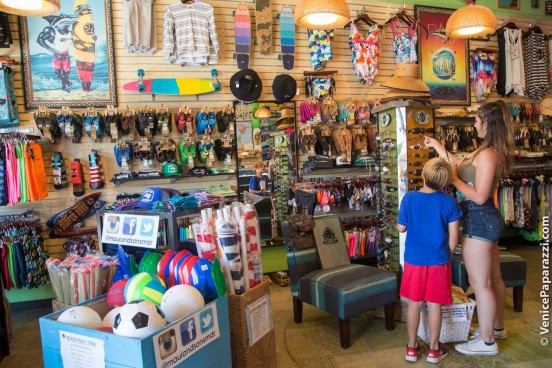 .
,
Surf lessons are $75.00 per person. This includes a board and wetsuit. It's a 1 hour and 15 minutes private one-on-one lesson.private one on one lesson, for 1 ½ hours
Surf Rentals:  
Hard Top Surf Board $10/hr
Foam board $8/hr
Wetsuit $10 Flat Rate with board rental
Wetsuit Only $20 Flat Rate
/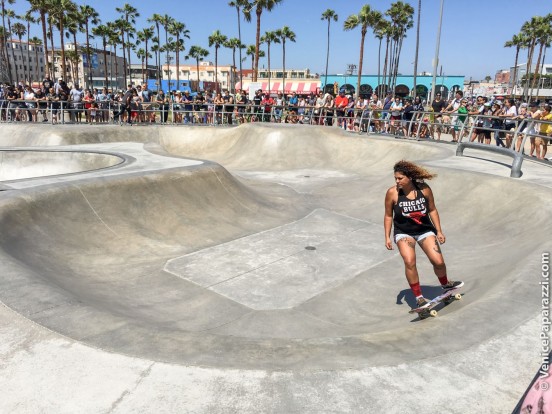 .
Skateboard Rental:
Trick Skateboard = $5/hr
Longboard and Cruiser = $7/hr
ID or Passport plus Deposit is Required for all rentals.