Many came out to network and and celebrate the incoming Venice Chamber of Commerce Board of Directors at the  Venice Connect Mixer and Board Installation,  hosted by A Window Between Worlds.   Tacos, pizza, burgers, beer and wine, provided by Big Daddy's Pizza and CasaLinda.  LAPD Pacific Division's Captain Dominic Choi did the official swearing in of this year's Chamber Board of Directors.  View list of members below.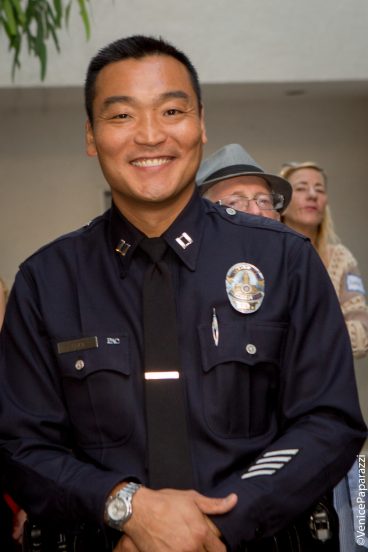 The Venice Chamber of Commerce is an organization of business leaders who actively serve as advocates for the ever-growing Venice business community. Through dynamic networking events and diverse committees, we support the interests of area businesses and contribute to improving the vitality of the local economy; positioning Venice as the "creative soul" of Los Angeles..  
Be part of Team Venice Chamber!  
When you join the Venice Chamber of Commerce, expect…
Increase awareness for you and your business
Build and expand your referral network
Meet other like-minded people involved in the local community
Learn about the latest events & opportunities happening in the Venice area
Participate in dialog & contribute your voice on issues you care about
/
Already a Chamber member?  Join a committee!  Our Chamber exists to make Venice a thriving area for people to do business. We have a number of committees that represent and serve the interests of our members and the community at large. Every Venice Chamber member is encouraged to get involved in one or more of these committees. When you participate, you will have the opportunity to cultivate deeper, more meaningful business relationships with active members, and increase your impact within the community.  View all Committee groups here!  For more info:  VeniceChamber.net
..
View 2017-2018 Board of Directors & Officers Slate
.
Alex Stowell.  VisitVeniceCA.com/ VenicePaparazzi.com
Audrey Salzburg – A Window Between Worlds
Carl Lambert – Venice Breeze Suites
Carol Tantau – Just Tantau
Casey Parker – The Poke Shack/ Big Daddy's Pizza
Faye Livesey – Ep Pluribus University
Jennifer Wilson. – L.A. Social Karma
Kate Wilson – Light on Lotus
Kelly Layne – Kelly Layne Consulting
Steve – Vulin – Vulin Construction
Don Novack. – CasaLinda / Hal's Bar & Grill
Evan White – Beach Mobile, Inc
George Francisco – Compound Entertainment
Heith Rogers – Google
Joelle Dumas.  – Ecole Claire Fontaine
Mike Newhouse – Newhouse Law Group PC
Sheelagh Cullen – HCH Inc
Sunny Bak – Sunny Bak Studio
Bud Jacobs – LAUSD Liaison
Mario Velasco – Calisons
Nancy Singular  – Engel & Volkers
Paul S. Levine. – Law Office of Paul S. Levine
TJ Montemer. – YoVenice
Jeffrey Solomon – Venice Beach Walking Tours
For more Team Venice Chamber info:  VeniceChamber.net
.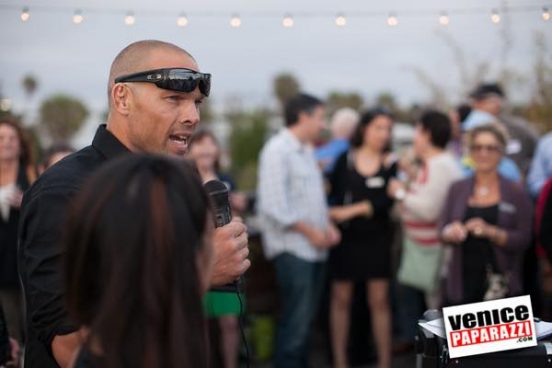 VenicePaparazzi.com and VisitVeniceCa.com's Alex Stowell  joins the 2017-2018  Venice Chamber Board of Directors.   This year marks Venice Paparazzi's 10 years of  Venice Chamber membership, and 9 years of being on the Board of Directors.  We are stoked to be part of Team Venice Chamber!  
Alex Stowell is the Venice Chamber Tourism Chair.  The Venice Tourism Committee provides information and resources to visitors enabling them to have the ultimate Venice experience
This committee brings awareness to the people, events, activities, and attractions of Venice that inspires its reputation as a cultural enclave.  Through the use of outreach, websites, social media, apps, and hard copy media, visitors navigate the myriad of options Venice has to offer. Committee members work hand-in-hand with the local event planners and businesses to bring awareness to the concerts, art shows, and general festivities that happen in Venice. This group also collaborates with community leaders with the objective of making the Venice experience better for both locals and visitors alike.
The Venice Tourism Committee meets monthly and is responsible for presenting Certificates of Recognition to event planners that have had a significant impact on Venice culture and art.  In 2017, the Win a Trip to Venice initiative was launched to inspire tourism and promote Venice at home and abroad.
Join Alex's Committee!      View all Committee groups here!
.,
VIEW 2017 INSTALLATION EVENT HIGHLIGHTS BELOW!
/
.HireVP.com for your next event!
.
Carol Tantau and Sunny Bak learn about A Window Between Worlds. AWBW's programs provide art as a tool for empowerment and healing to hundreds of thousands of women, men and children who have experienced violence and trauma. AWBW's goal is replacing violence and shame with safety and hope.  Be a volunteer, sponsor, donate or attend one of their events.  Details on www.awbw.org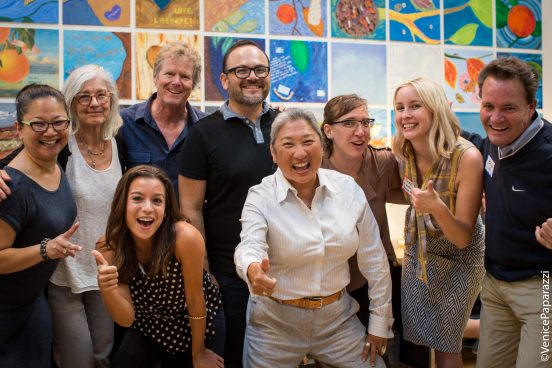 Center:  The birthday girl Sunny Bak!  Happy birthday!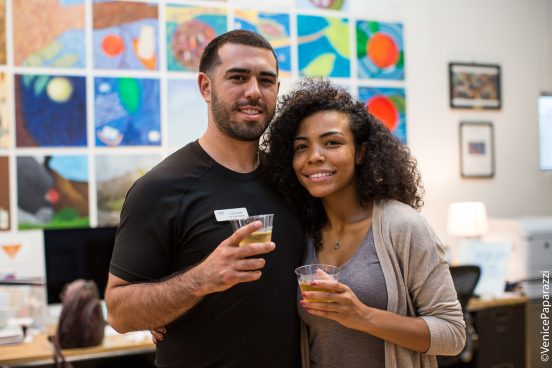 Big Daddy's Pizza's Casey Parker.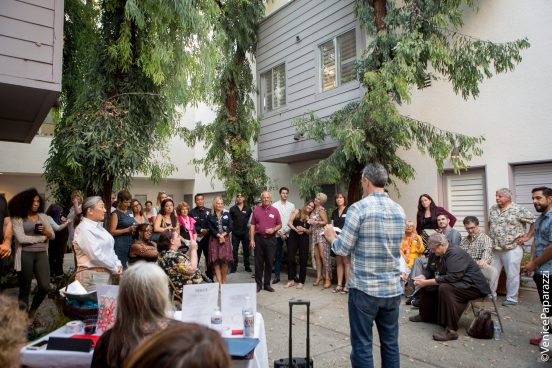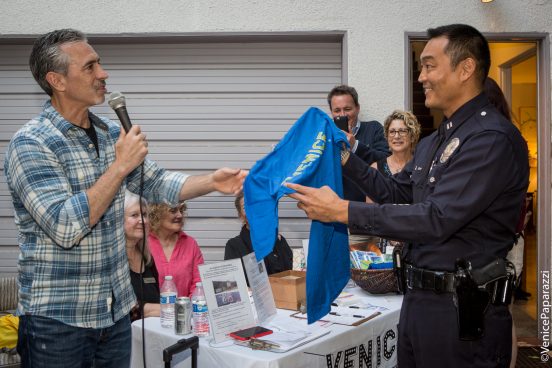 Chamber President George Francisco presents LAPD Pacific Division with the official Venice Sign T-shirt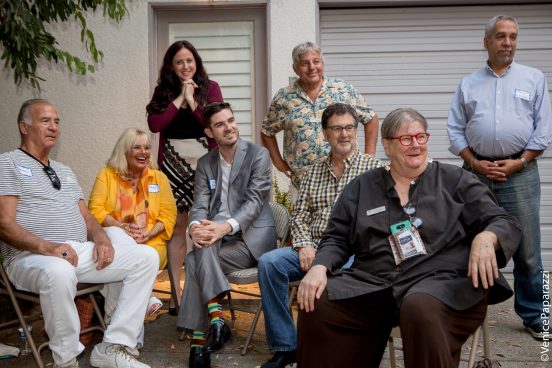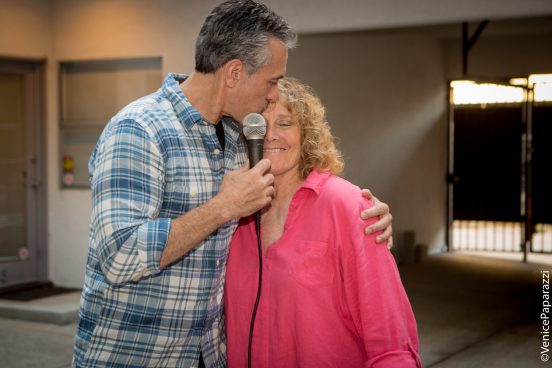 Venice Historical Society's Jill Pretsup honored for her community contributions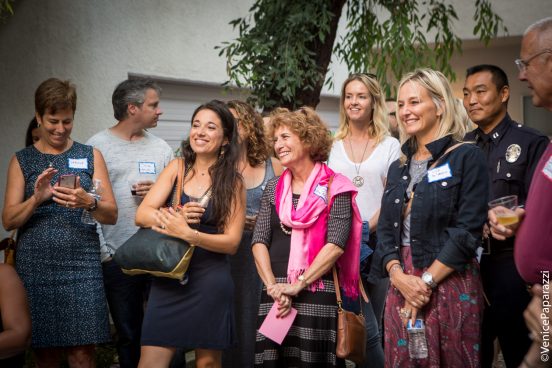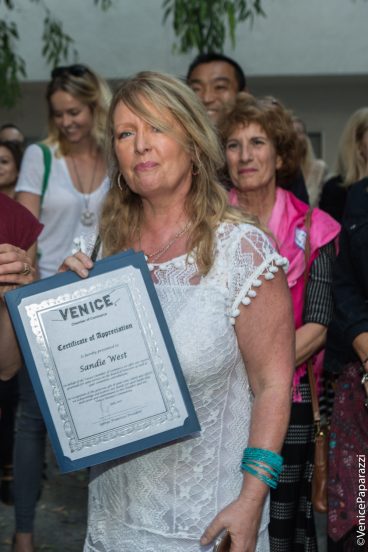 Creative Chakra's & Venice Media District's Chair Sandie West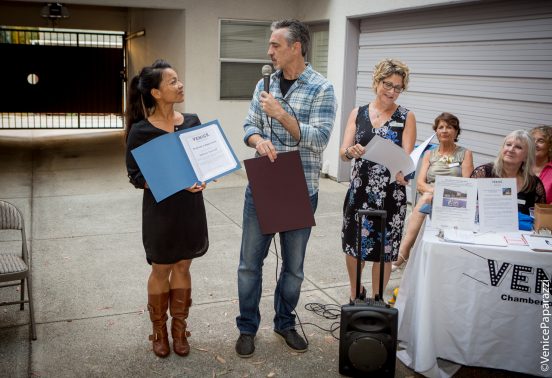 Venice Paparazzi's co-founder Edizen Stowell receives awards from the U.S Congress, The State Assembly, L.A.County, L.A.City, and Venice Chamber of Commerce!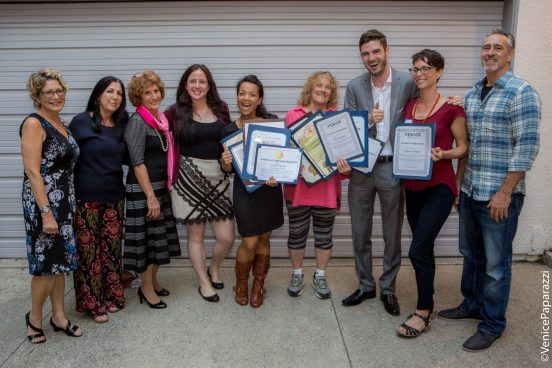 Donna Lasman (Venice Chamber Executive Director), Lauren Pizer Mains (Senator Ben Allen – 26th CA Senate District),  Janet Turner (Congressman Ted Lieu – 33rd Congressional District),  Stephanie Cohen (Supervisor Sheila Kuehl), Edizen Stowell (VenicePaparazzi.com and VisitVeniceCA.com), Jill Pretsup (Venice Historical Society'), Taylor Bazely (L.A. City Field Deputy of Councilmember Mike Bonin),  Elysa Voshell (Venice Arts), and  George Francisco (Venice Chamber President).   Missing from this photo:  Brandon Stansell – Asm. Autumn R. Burke – 62nd Assembly District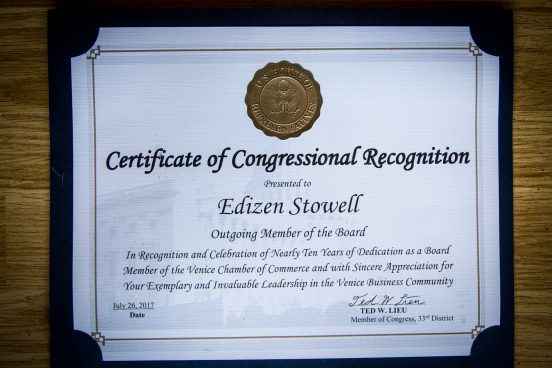 Click here to view larger versions of Venice Paparazzi's certificates.  Woo hoo!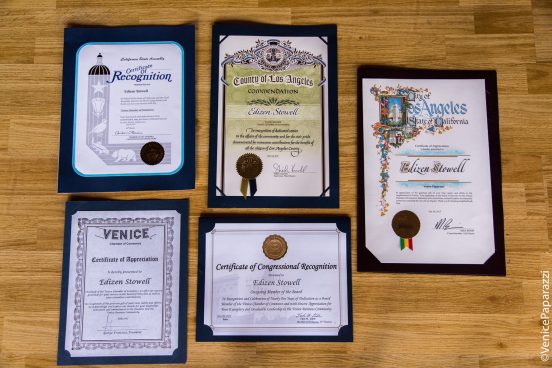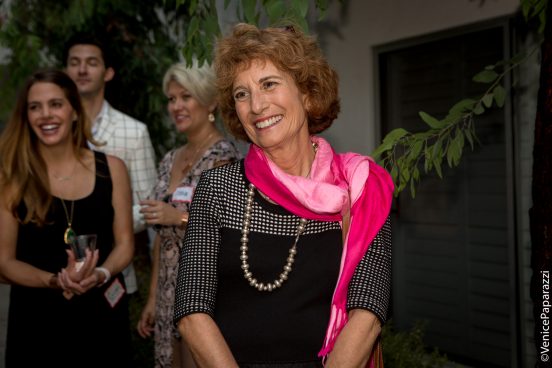 Janet Turner – Congressman Ted Lieu – 33rd Congressional District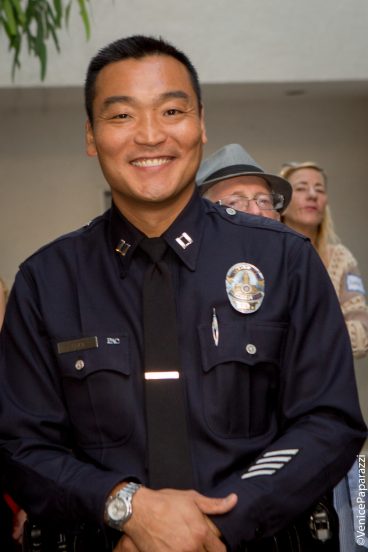 LAPD Pacific Division Captain Dominic Choi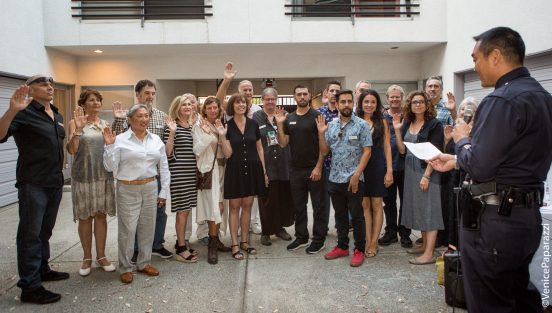 LAPD Pacific Division Captain Dominic Choi swears in the new Chamber board members.
Introducing the 2017-2018 Venice Chamber of Commerce Board of Directors.   View 2017-2018 Board of Directors & Officers Slate.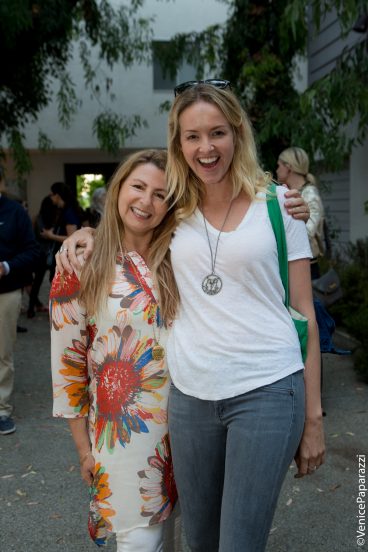 Karen and YoVenice's Melanie Camp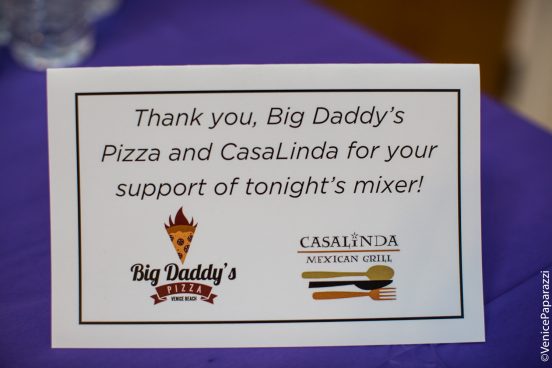 Special thank you to the food sponsors Big Daddy's Pizza and CasaLinda!   To Big Daddy's Casey Parker,  the vegetarian burger was delicious!
–
..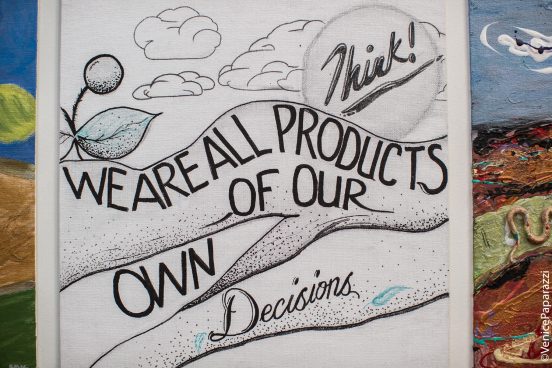 Be a member of the Venice Chamber!    
Come mix and mingle with the Venice Chamber of Commerce at these upcoming Chamber events!
Aug. 2nd.  Venice Chamber Happy Hour Sponsored by Marina del Rey CVB and Hornblower Cruises at Fisherman's Village, 13775 Fiji Way, Marina del Rey, CA 90292.  Join us for our special happy hour aboard the Hornblower! Spend time with colleagues and friends on an unforgettable Marina del Rey cruise while enjoying the glorious sights and sounds from the comfort of a luxury yacht. Round up your favorite people and get ready to meet new friends on a Summer Sunset Cocktail Cruise. This event is open to members and non-members alike. Members: $15.00. Non-members: $25.00.
.
Aug. 17.  7th Anniversary Venice Art Crawl Mixer at Canal Club, 2025 Pacific Ave, Venice, CA 90291.  Celebrate art, culture and entertainment at the 7th Anniversary Venice Art Crawl Mixer at Canal Club! Come and meet artists and merchants, and enjoy an evening of friendly networking and socializing. Taste delicious dishes inspired by Latino and Asian cuisines while sipping on refreshing cocktails provided by Canal Club, a local establishment loved by many. $5.00 donation requested.
For more information and to RSVP, visit www.venicechamber.net/events.
.
VIEW TEN YEARS OF CHAMBER MIXER PHOTOS BY VENICE PAPARAZZI!
.
Click on the event that interests you.
/…
.//
Need event photographers or a fun photo booth for your next event?   Hire Venice Paparazzi!  View a list of our services on HireVP.com
/

For more Venice Chamber info:  VeniceChamber.net