Participating Restaurants included: 
Areal, Aussie Pie Kitchen, Bareburger, Birdcage, Books and Cookies, Bulletproof Coffee, Coffee Bean & Tea Leaf, Dolcenero Gelato, Enterprise Fish Co., Espresso Cielo, Finn McCool's, Fork in the Road, Lula Cocina Mexicana, Manchego, NIGHT : SHIFT, Pink Elephant, Pressed Juicery, Rick's Tavern, The Victorian, and Three Twins Ice Cream.
In photo above:  Thanks to Fork in the Road's Christian for the awesome service and smile!
View  2017 Main Street photos by Venice Paparazzi!
Need event photographers or a custom photo booth?  
HireVP.com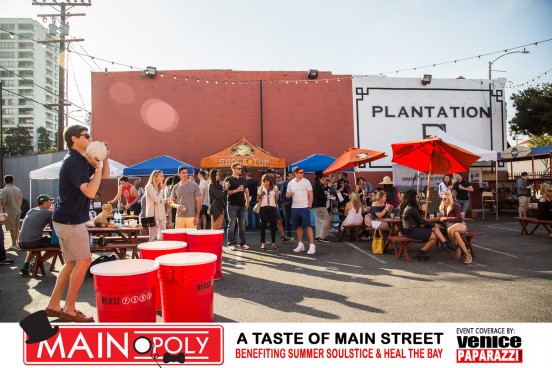 VIP party included:   DJ, photo booth, Shock Top beer, curated cocktails by American Born Whiskey & Dolce Vita Tequila, food from Dhaba, Holy Guacamole, La Vecchia & more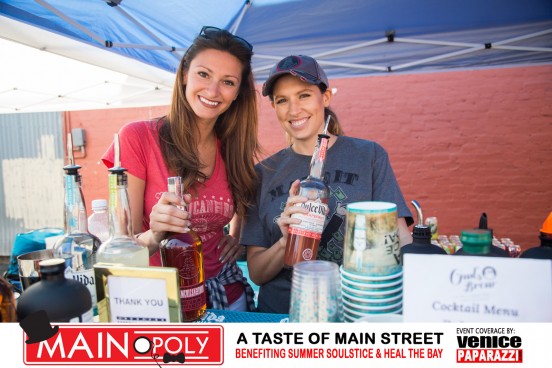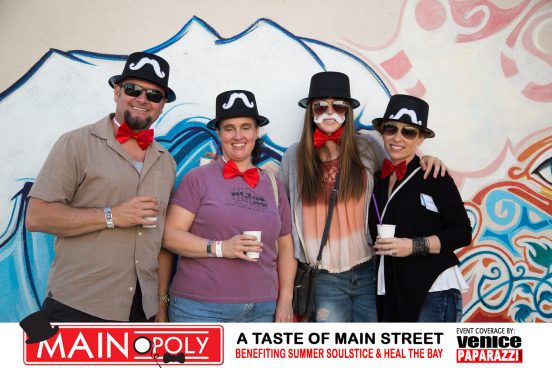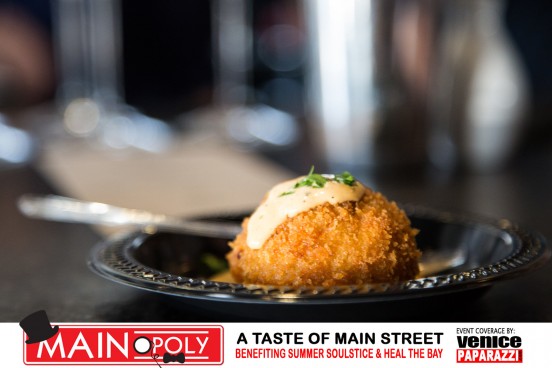 Fork in the Road's classic crab ball was so delicious!  About:  Farm to table organic restaurant in Santa Monica serving sustainable food, vegan and gluten free options, plus full bar with extensive wine and spirit menus.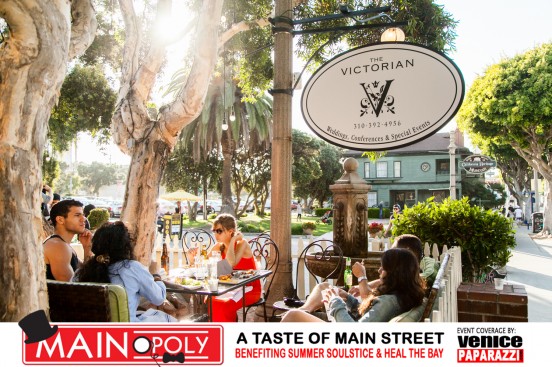 The Victorian –
   Built in 1892 in Santa Monica, this mansion was home to the same family for many decades.  It was transported to Heritage Square in 1973 and remains a pillar of the Santa Monica's Main Street community.The Victorian loves the City of Santa Monica and has been thrilled to host the Farmer's Market every Sunday for years.  
www.thevictorian.com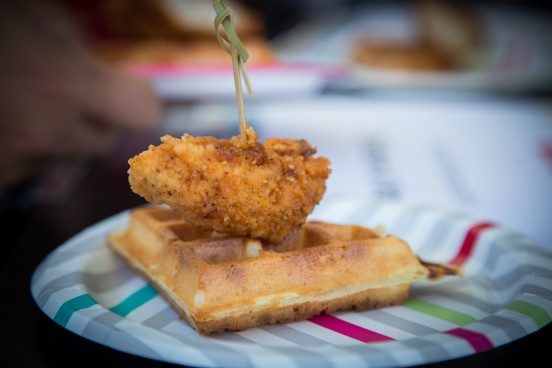 Chicken and waffles were a big hit!  Thanks Areal!    
Areal Restaurant
serves farm-fresh cuisine that appeals to any food lover. From beef tartar to octopus; from caesar to kale salad; from artisan pizzas to salmon burgers; we can't wait to satiate your appetite. The bar and retro lounge are spots to relax and enjoy craft made cocktails and twelve different beers on tap. Combo that with a spacious patio and intimate dining room, and we're feeling ready to please just about anyone.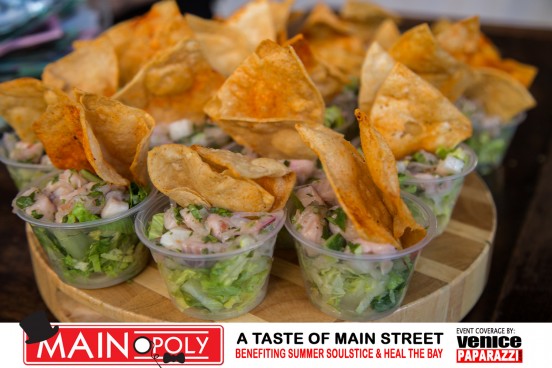 Fresh fish ceviche from Enterprise Fish Co.  Enterprise Fish Company in Santa Monica serves the freshest seafood in the area. They offer fresh fish, lobster, steak, seafood and much more!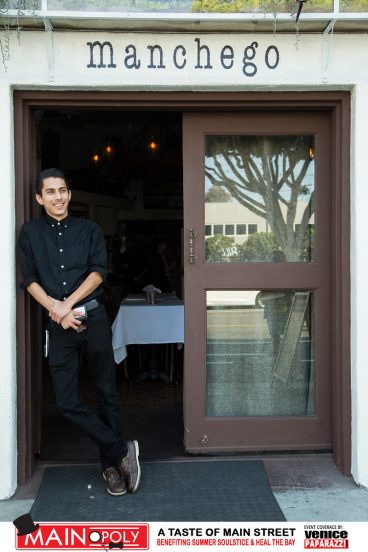 Manchego.  
Quaint Spanish restaurant offering wine, tapas & other traditional dishes in a romantic setting.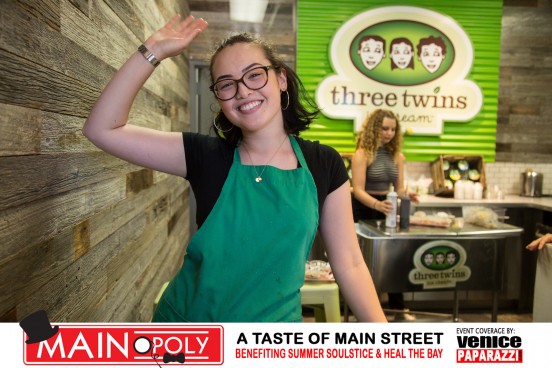 Three Twins Ice Cream.  Making inconceivably delicious ice cream since 2005.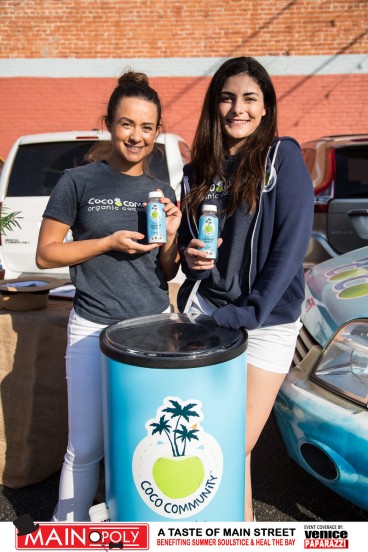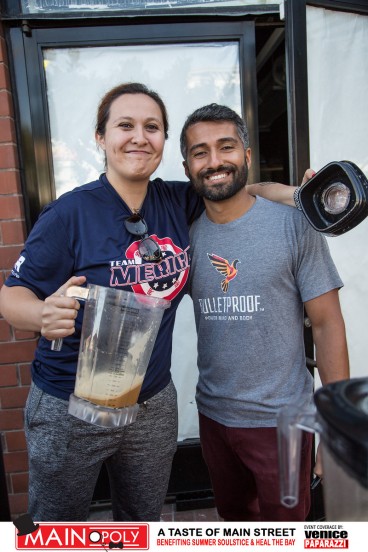 Bulletproof Coffee.  Stylish cafe for coffee drinks with added grass-fed butter or oils that aim to boost energy.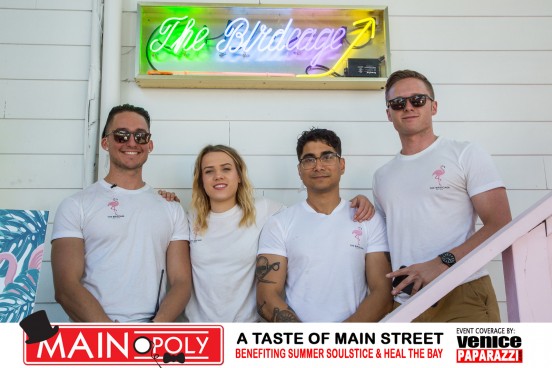 Team Birdcage!  The Birdcage SM is a chic Gay Bar/Lounge located in the heart of Santa Monica
YAS Fitness' Ryan Blowers with The Victorian's/The Birdcage SM's Gil and Josh Silverman.  Hey Josh!  It was great to see you!   Alex says "do some L-sits!"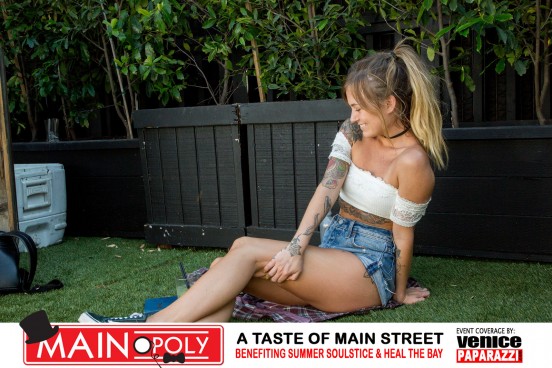 A pretty girl enjoying the outdoor patio at The Birdcage SM
 

VIEW ALL 2015-2017  MAINopoly EVENT PICS!
All photos by Venice Paparazzi.  
HireVP.com
for your next event!
SAVE THE DATE JUNE 25  FOR SUMMER SOUSTICE!
. 
Main Street Santa Monica's, 17th Annual Summer SOULstice is back and bigger than ever! With 18 bands and six stages, enjoy a day of live music, 40+ local vendors and new attractions along one of the liveliest streets in Southern California!
–