Venice Paparazzi was on the scene at the 6th Annual Merchants of Venice Showcase at Venice High School on May 20, 2017.  View event pics below!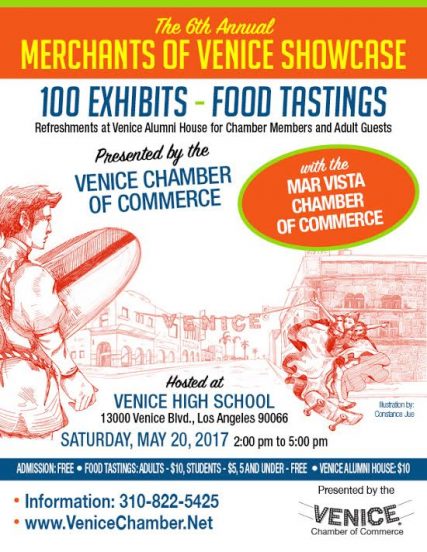 Here is a message from the Venice Chamber of Commerce.
On Saturday, May 20th, from 2-5:00 pm the Venice Chamber of Commerce hosted the 6th Annual Merchants of Venice Showcase. The beautiful weather created the perfect setting for this year's switch to an outdoor venue, the front lawn of Venice High School. Partnering with the Mar Vista Chamber resulted in nearly 60 exhibits from local businesses and non-profits, and the Venice High School Sports Medicine Team was also in attendance, with the students helping exhibitors and event producers create an enjoyable experience for attendees.  
A
 delicious variety of food tastings were available from Cantalini's Salerno Beach & Express, CasaLinda and Hal's, the Rose Cafe-Restaurant, Jody Maroni's, the Venice Whaler, and the Poke Shack. There were also yummy treats from Butter and Flour and Gotta Have S'more, as well as a Kid's Korner, where children enjoyed face painting, making slime, and kids yoga.  
The Venice High School Alumni Association t
eamed up with the Venice and Mar Vista Chambers, offering an opportunity for 
 guests 21 and over to head over to the Venice Alumni House at 2435 Walgrove for a tour and refreshing adult beverages.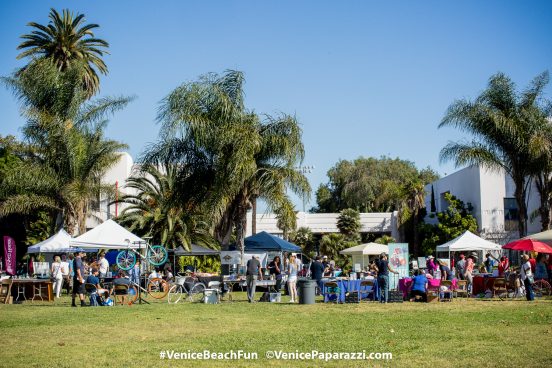 The afternoon was filled with the busy chatter of lively conversation among the participants and the community residents in attendance. Later in the afternoon, Councilman Mike Bonin dropped in for a visit.
Said several participants, "…it was a fun day. I enjoyed connecting with other business owners and having the opportunity to meet and talk with people from the community."
The Venice Chamber of Commerce would like to thank all event partners, producers, and participants for helping to make this event a success.
About Venice Chamber of Commerce:  The Venice Chamber of Commerce focuses on promoting Venice as a small business mecca, while remaining committed to the people and the business community that they serve. See the website: www.venicechamber.net
EVENT HIGHLIGHTS BY VENICE PAPARAZZI
 Hire Venice Paparazzi for your next event! www.HireVP.com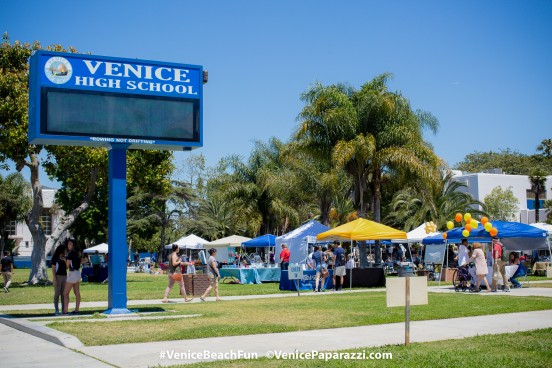 Venice High School, 13000 Venice Blvd. Venice, Ca.  Venice Fun Fact:  Did you know that Grease the movie starring John Travolta and Olivia Newton John was filmed at Venice High School, aka Rydell High?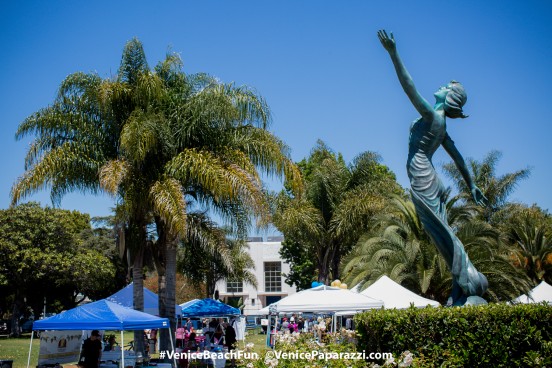 Myrna Loy's statue at Venice High School
Venice Chamber Marketing Committees's Kate Wilson and Laura Smearer Gonyaw with Venice High School volunteers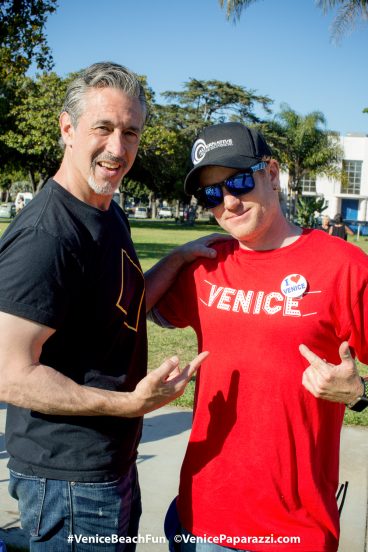 Venice Chamber of Commerce's President George Francisco and Alternative Lighting's Todd Alter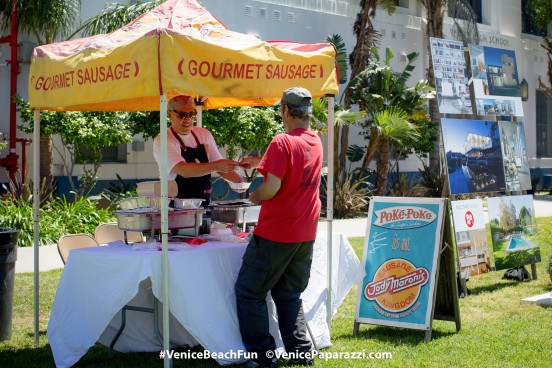 The Jody of Jody Maroni's Sausage Kingdom serving the world's greatest sausage sandwich at the expo!  Wow!  Jody Maroni's, located on the Venice Boardwalk has been serving the Venice community for almost 40 years. Get to know Jody via the VP interview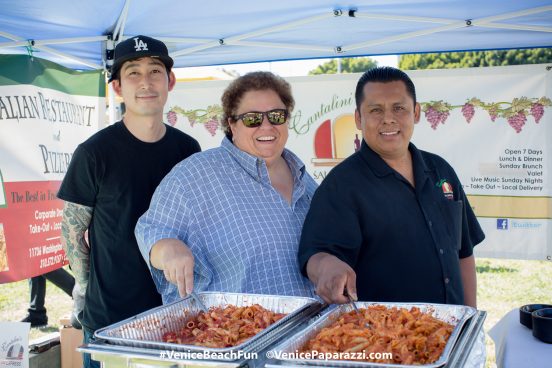 Cantalini's Salerno Beach Restaurant's Lisa Schwab.  Join Lisa at Cantalini's for their homestyle Traditional Italian Cuisine!   Live music every Sunday. Check out their music schedule at www.cantalinis.com.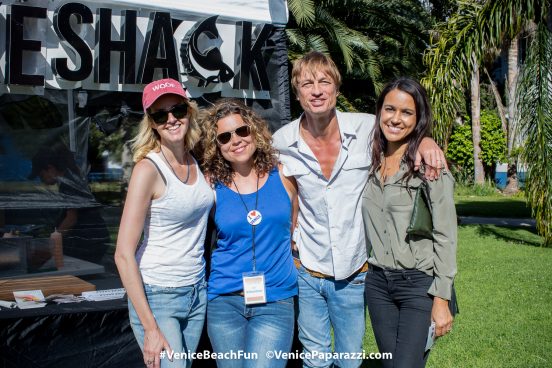 Yo Venice's Melanie Camp, L.A. Social Karma's Jennifer Wilson, and team Ben and Jerry's.  Ben and Jerry's Icecream will be coming soon to the Venice Boardwalk!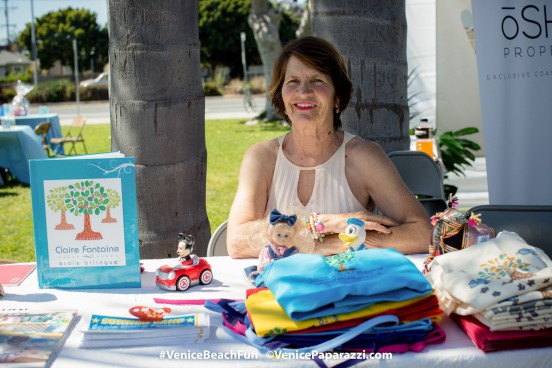 Ecole Claire Fontaine's  and Chamber Education Committee Chair Joelle Dumas.  Ecole Claire Fontaine is a trilingual school that cares for children aged 2 to 7 on two garden-style campuses. Founded nearly 30 years ago by director Joelle Dumas, the French language immersion school encourages a child's natural, holistic growth. Organic breakfast & lunch prepared daily with fresh fruits and vegetables from our local farmer's market.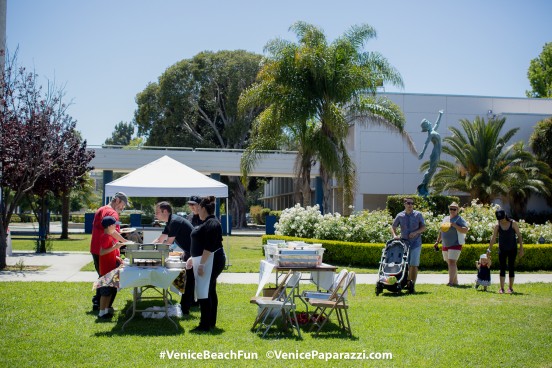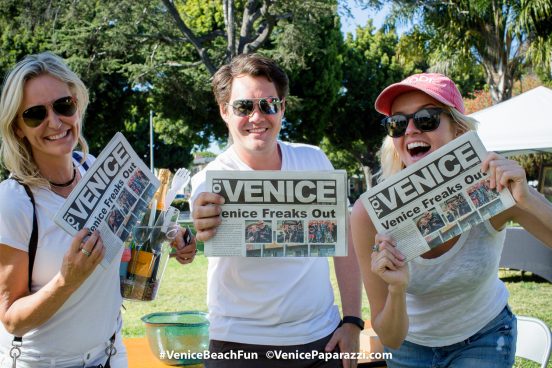 Yo Venice's Lisa, TJ Montemer and Melanie Camp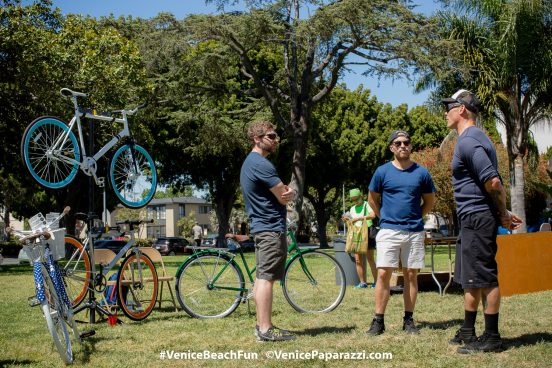 Sole Bicycles:  Fixies. Single Speeds. Cruisers.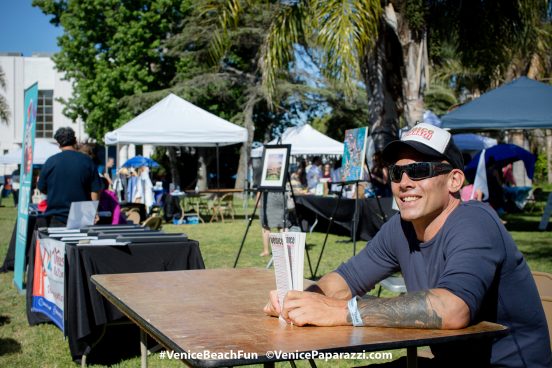 Venice Paparazzi's, VisitVeniceCA.com's, and Venice Chamber's Tourism Chair Alex Stowell.  In his hand is the Venice Activities Checklist and map!  Have visitors in town?   Give them the Venice Activities Checklist and map!  No experience is complete without checking out each of the listed attractions and unique neighborhoods that make up our city. Explore VisitVeniceCA.com for all Venice Beach Fun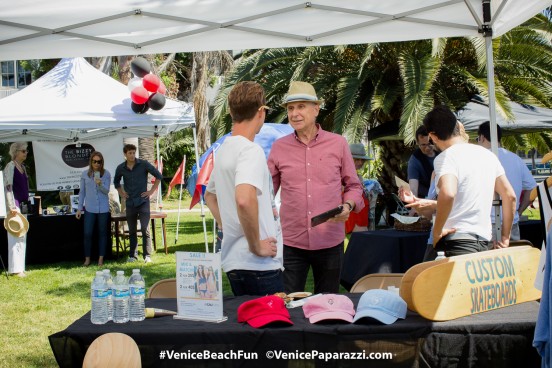 George Francisco with Calisons Venice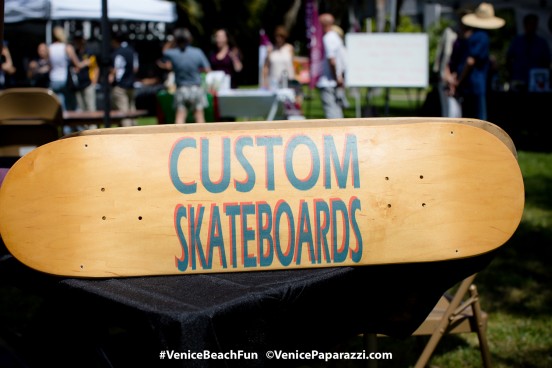 Calisons Venice offers sunglasses, custom tees and custom skateboards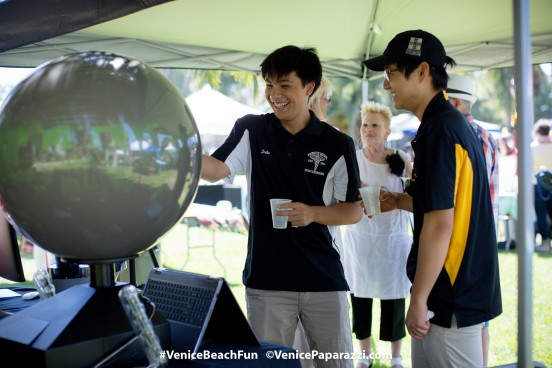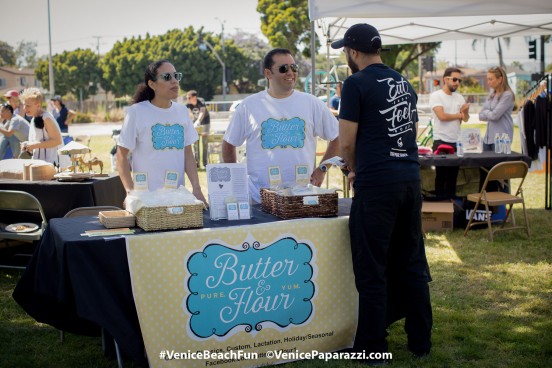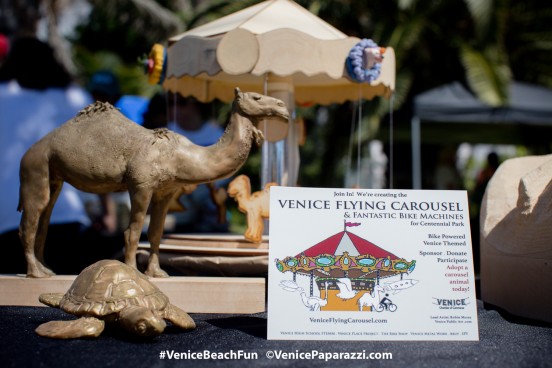 The VENICE CAROUSEL a Venice themed bicycle driven full scale carousel for Centennial Park.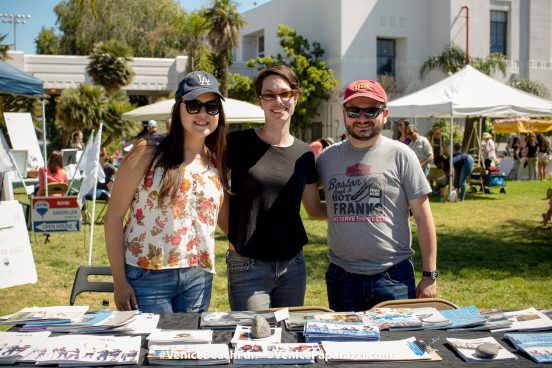 Venice Art ignites, expands, and transforms the lives of Los Angeles' low-income youth through photography and film education, and uses its participatory storytelling practices to amplify the voices of underrepresented communities around the world.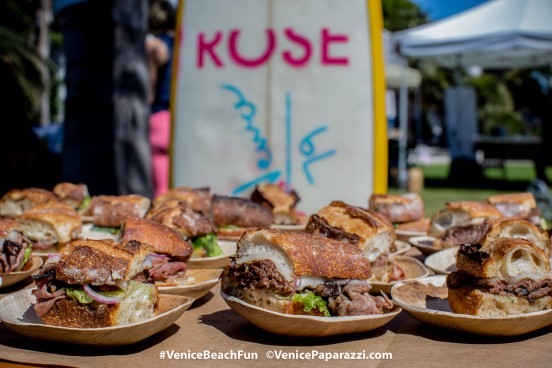 The Rose Cafe-Restaurant is an iconic Venice Beach restaurant from chef Jason Neroni featuring Southern California Cuisine.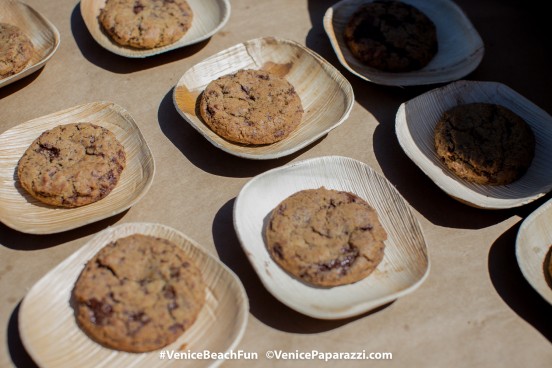 The Rose Cafe cookies were so delicious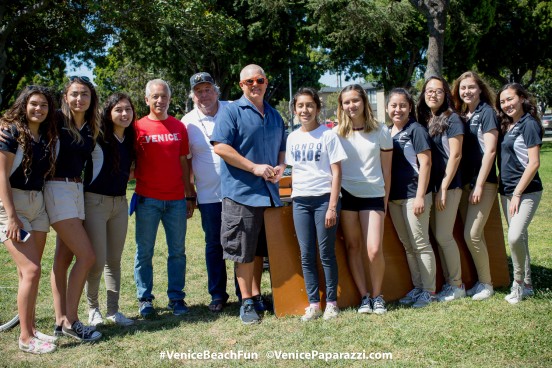 Past Venice High School Principle Bud Jacobs and Councilmember Mike Bonin chat with Venice High School students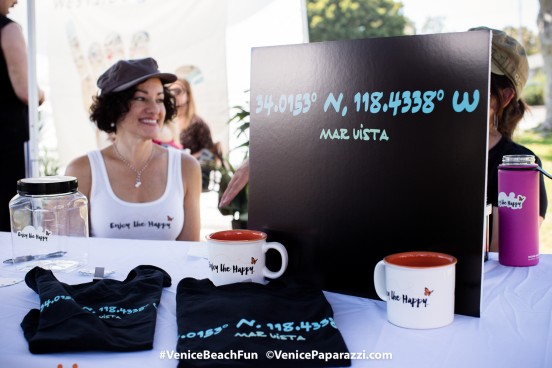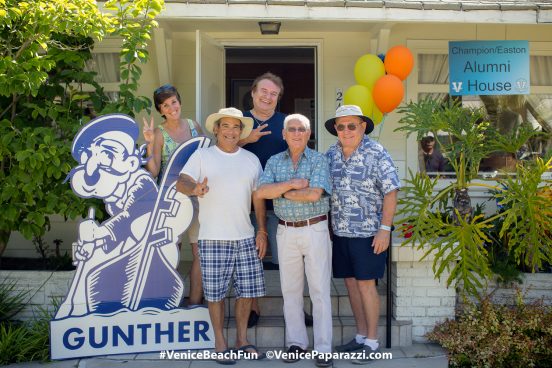 Venice Alumni House is a must see house! Family and friends of all ages will enjoy and learn about the history of Venice High School by visiting the house. Panorama photos from the early 1900's, photos, annuals and stories about Abbot Kinney, the bath house, the new school on Venice Blvd, the earthquake, continued growth and more are on display.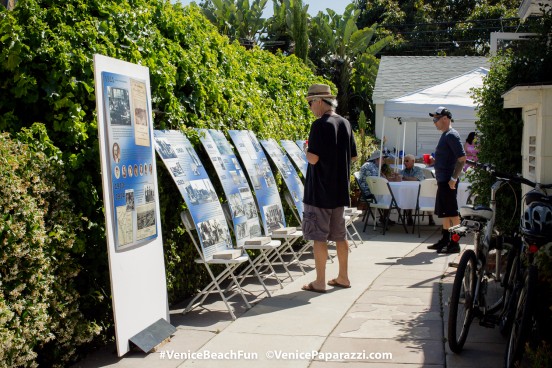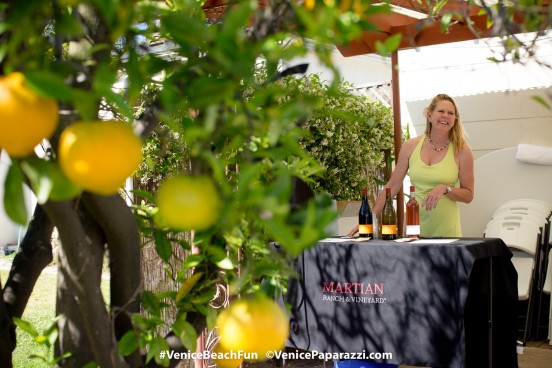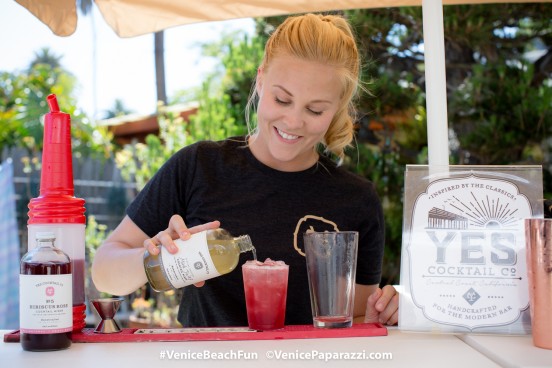 Yes Cocktails:  Fresh, handcrafted cocktail mixers, from California's beautiful Central Coast!  It was great meeting you!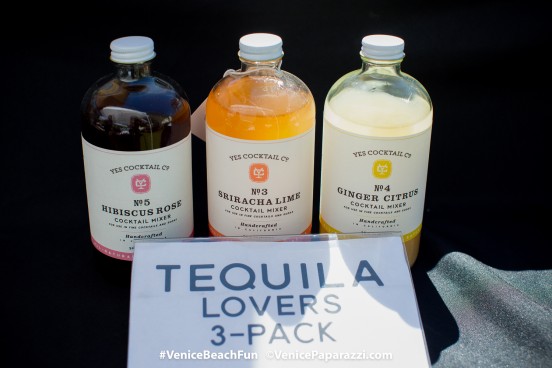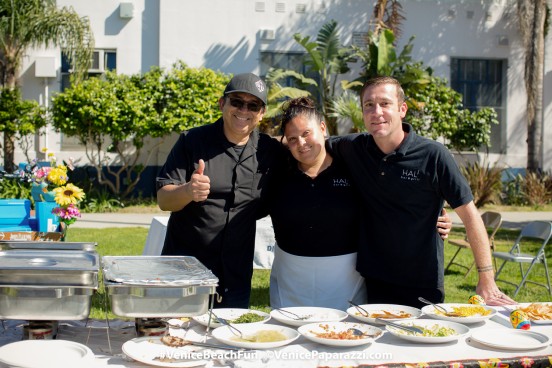 Hals' Bar & Grill an institution on trendy Abbot Kinney, featuring creative California Cuisine. Stop by for a famous cantaloupe martini or a glass of wine, we're open 7 days a week until 2 am!  Hal's has a second location at Runway Playa Vista.   Offering progressive American cuisine, live jazz, art, and special events, Hal's at the Runway, Playa Vista is a place like no other.  Serving Breakfast and Lunch during our soft opening.   Dinner in June.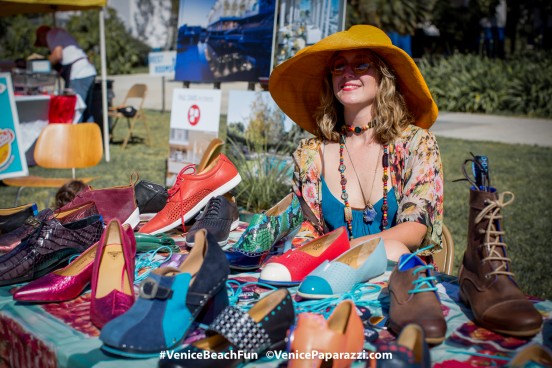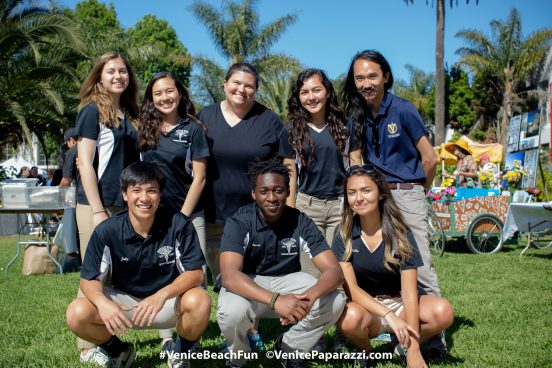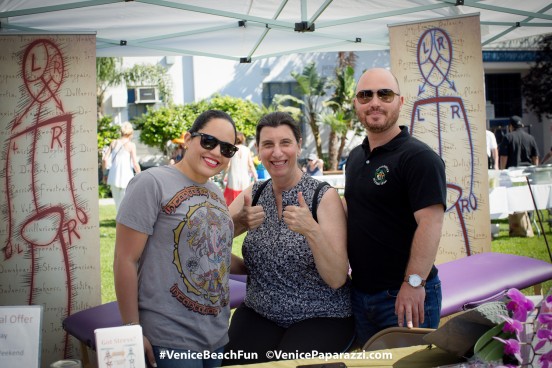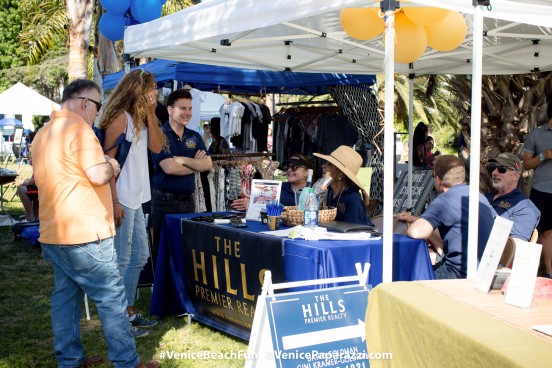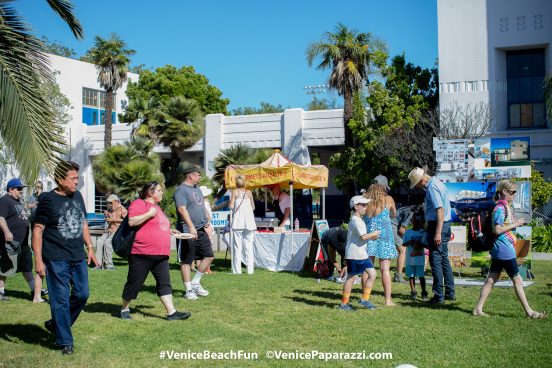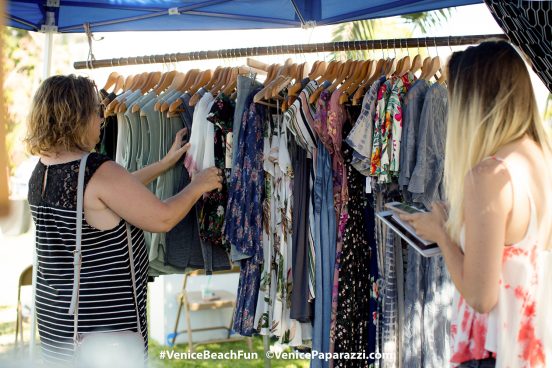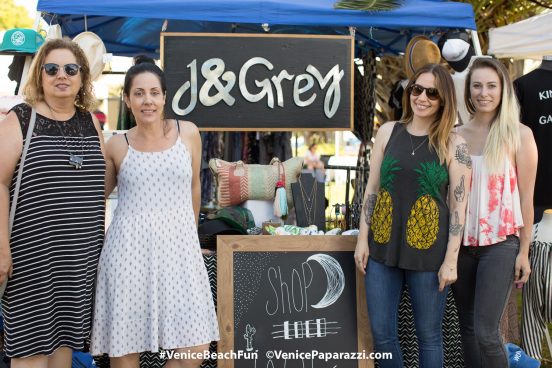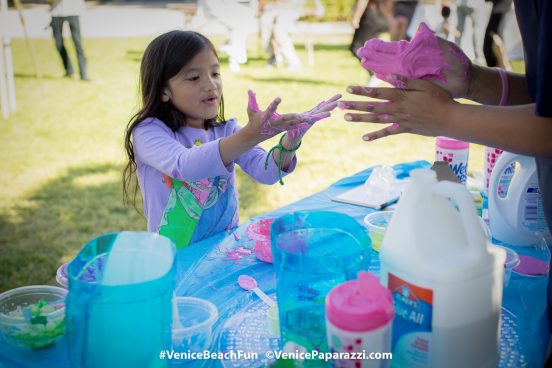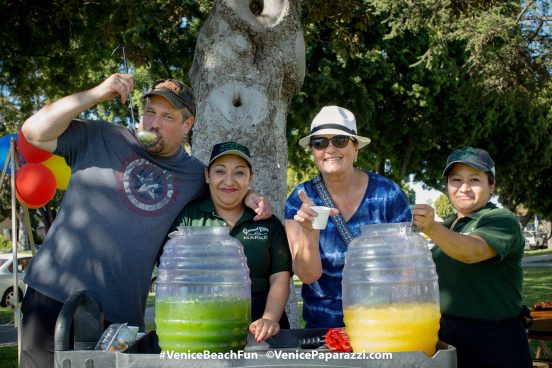 Grand View Market:  Modern, hip neighborhood market & coffee bar focusing on organic groceries, craft beer & deli food.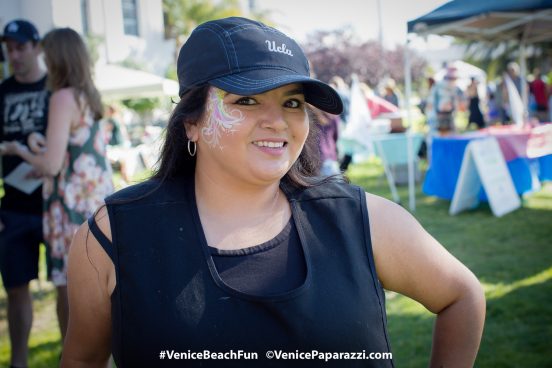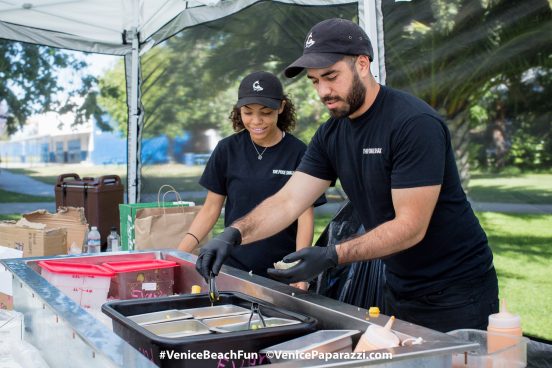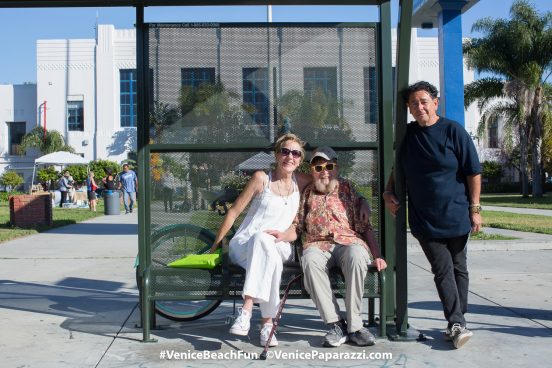 Ecole Claire Fontaine's Karen, Rocky and Venice artist Fred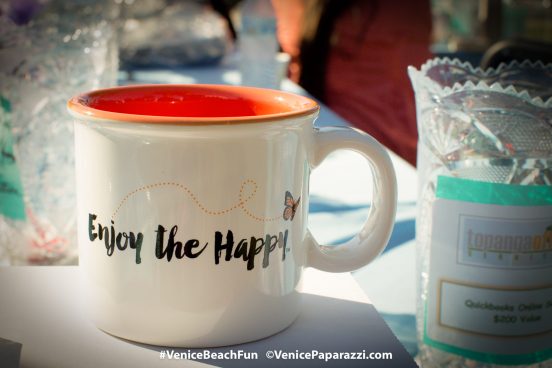 Thanks to the Venice Chamber of Commerce's Merchants of Venice Showcase volunteer planning team Laura Smearer Gonyaw, Jennifer Wilson, Steven Vulin, Kate Willson and George Francisco for organizing such a spectacular event!  We look forward to the next year's event!
.
.
View slideshow below or click here for photo gallery!    Need photographers?  Hire Venice Paparazzi!  www.HireVP.com
Venice Paparazzi celebrates 10 years of Venice Chamber membership, and 8 years of being on the Board of Directors.    
Click here to view 10 years of Venice Chamber fun!  All photos by Venice Paparazzi below!   Hire Venice Paparazzi for your next event! www.HireVP.com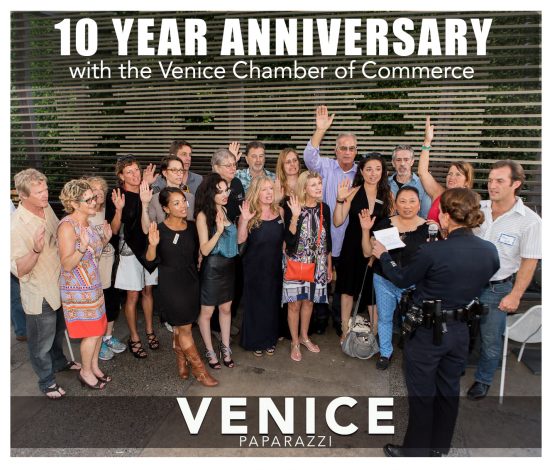 For more Venice Chamber info, events,  or to join the Chamber, visit www.VeniceChamber.net.