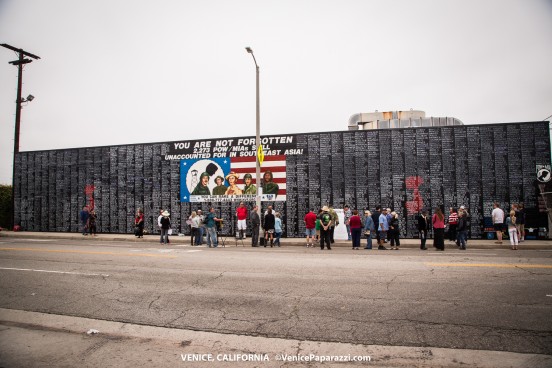 Venice Paparazzi was on the scene at the unveiling of the POW/MIS Veteran's wall in Venice, California on Memorial Day, May 29, 2017.  View event pics below!
Here is a message from the Venice Chamber of Commerce
Members of the community celebrated the unveiling of the newly restored POW/MIA Mural in Venice on Monday, May 29, 2017.  Venice Chamber President George Francisco, Venice Chamber in Action Committee Chair Kelly Layne, SPARC founder Judy Baca, and Councilmember Mike Bonin all gave moving speeches and thanked the community for their support. The mural, which honors prisoners of war and those missing in action from the Vietnam War, was vandalized during Memorial Day weekend last year.  
The original mural was created by artist Peter Stewart with the support of the National Veterans Foundation. The Social and Public Art Resource Center (SPARC) was responsible for overseeing the restoration with mural artists and a crew of volunteers.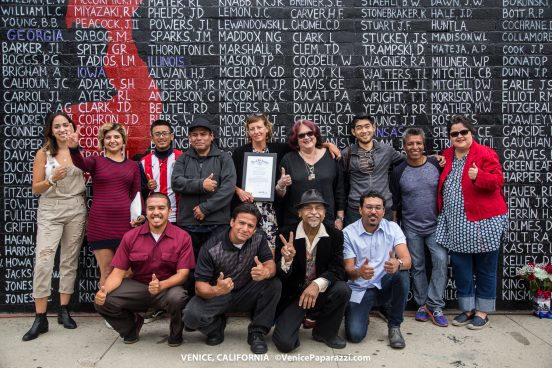 The Venice Chamber of Commerce led the fundraising campaign that funded the restoration by SPARC, receiving grants from SoCal Gas, Snap Inc., Venice Neighborhood Council, and Councilmember Mike Bonin, as well as donations from numerous community contributors. The mural restoration planning team was awarded a certificate by the City of Los Angeles to thank them for their efforts in coordinating the restoration project.
In closing, Chamber President George Francisco reminded the crowd that an additional $5,000 was still needed for the  digital overlay which will provide a means for the mural to be moved and preserved. Then and there, someone from the crowd offered to donate and, moved by the emotion of the day, others joined in and $500 was donated by community members. Councilmember Mike Bonin pledge to donate $1,000 from the council office.
To assist with the final $3,500 needed, please visit the GoFundMe page (gofundme.com/POWMIAmural) and the Venice Chamber site (venicechamber.net/powmiamural) and help us spread the word.
–
Above photo:  The restoration team of artists, interns, and volunteers led by Sparc's Project Manager, Carlos Rogel, recovered the missing names and restored the mural back to it's original vibrancy.
.
VIEW EVENT PICS BY VENICE PAPARAZZI
HireVP.com for your next event!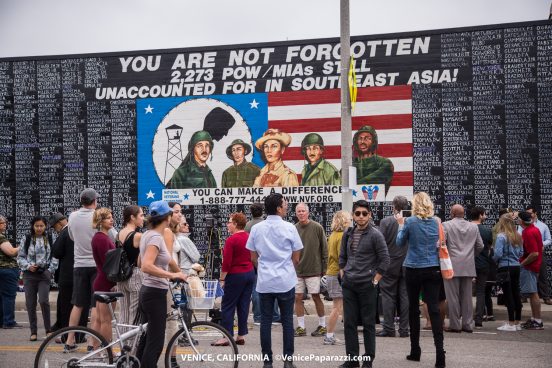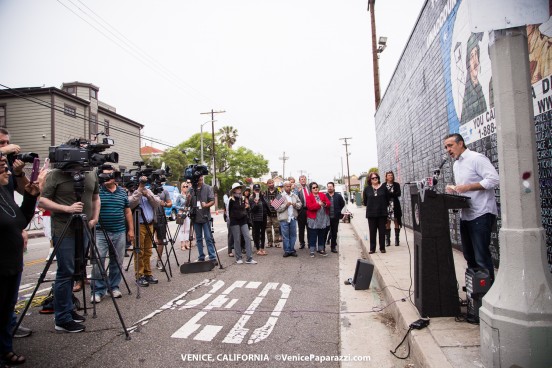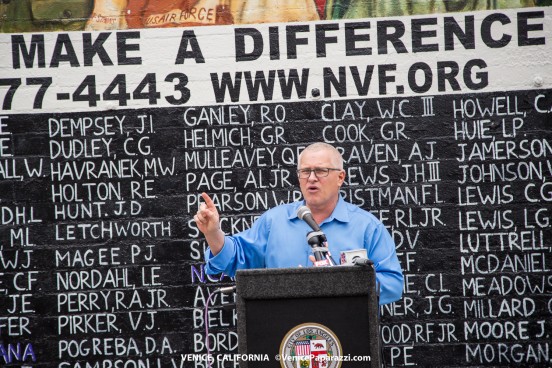 11th Councilmember Mike Bonin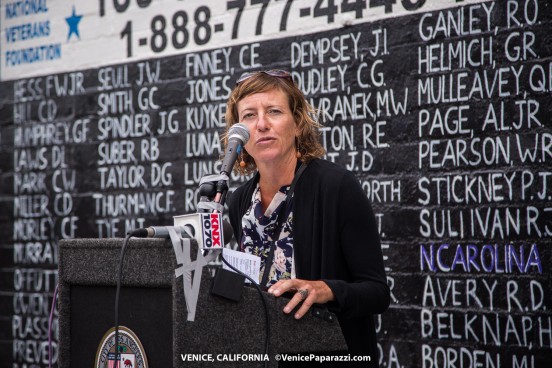 Venice Chamber in Action's Kelly Layne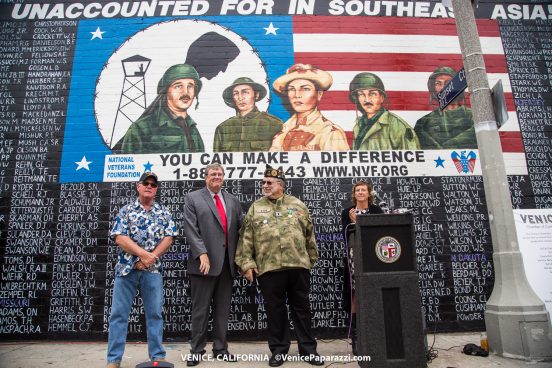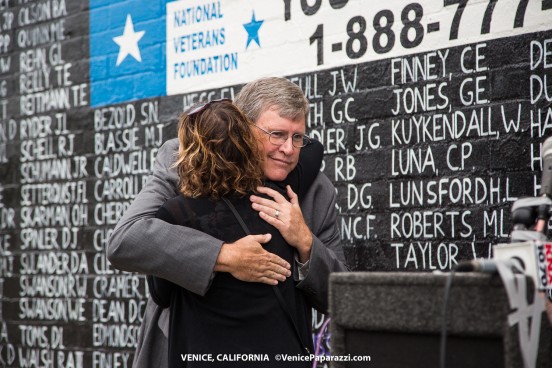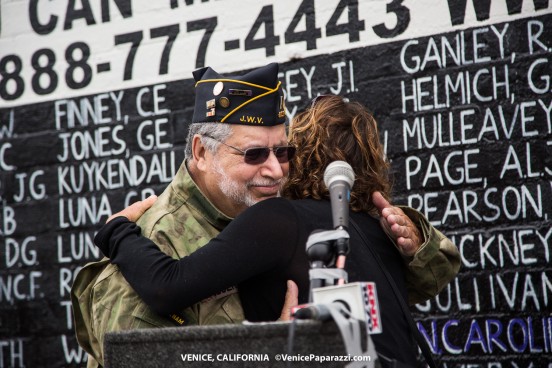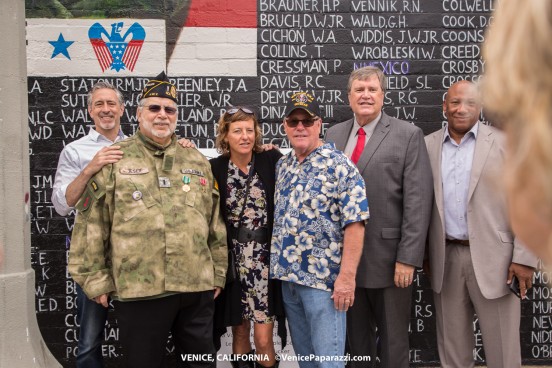 The mural restoration planning team with Mike Harriel from Socal Gas Company, who provided a grant that helped launched this effort.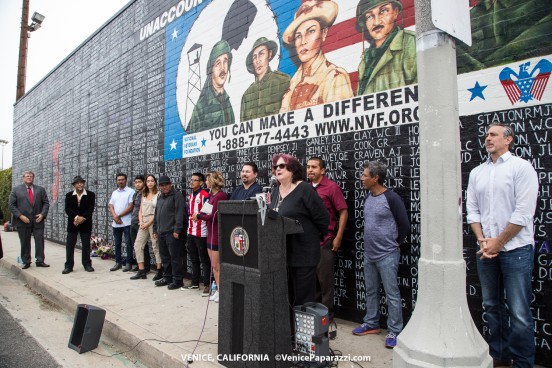 Sparc's Judith F. Baca with the team artists who worked on the Pow/MIA mural
About:  The Social and Public Art Resource Center (SPARC) was founded in 1976 by renowned artist and educator, UCLA Distinguished Professor Judith F. Baca, filmmaker/director Donna Deitch and Artist/Teacher Christina Schlesinger.   SPARC accomplishes its mission by producing, preserving and teaching methods to create community-based, public art. SPARC's intention is: to examine what we choose to memorialize through public art, to devise and produce excellent artworks responsive to articulated community needs through innovative community participatory processes, that include creative visualization and collaborative teams composed of local residents of all ages.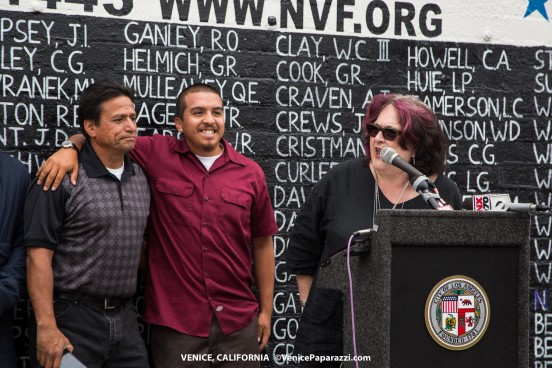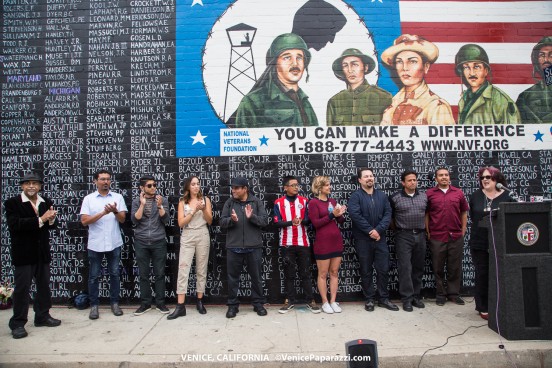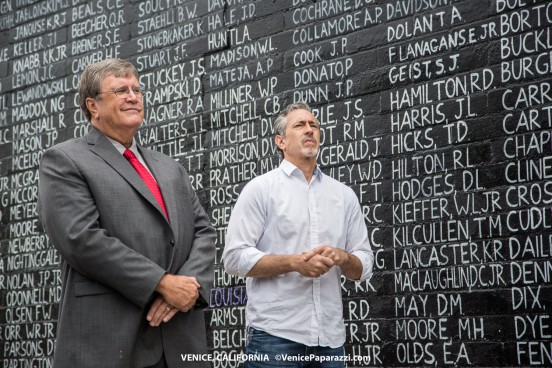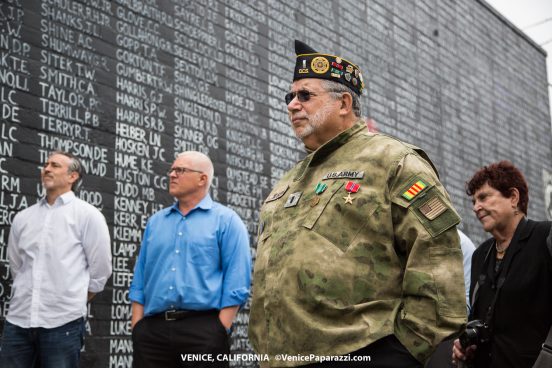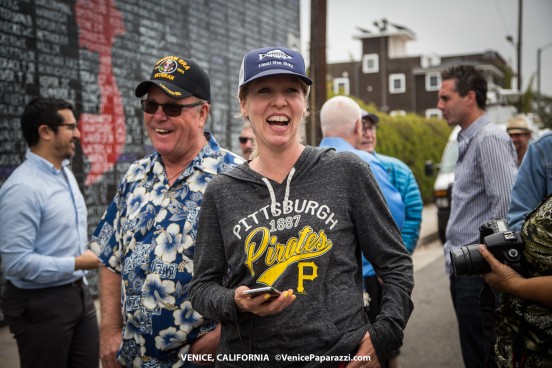 Team Venice Beach Suites and Hotel's.  Far left:  Andy Layman – VBSH owner, past Venice Chamber President, and veteran!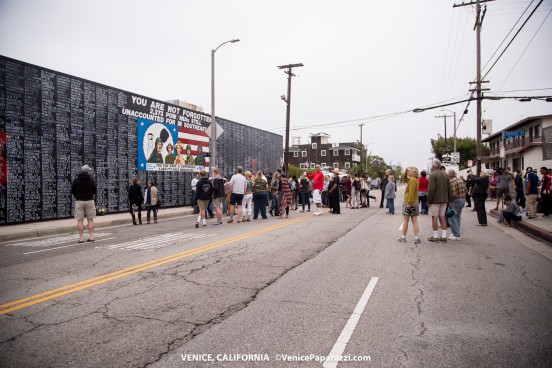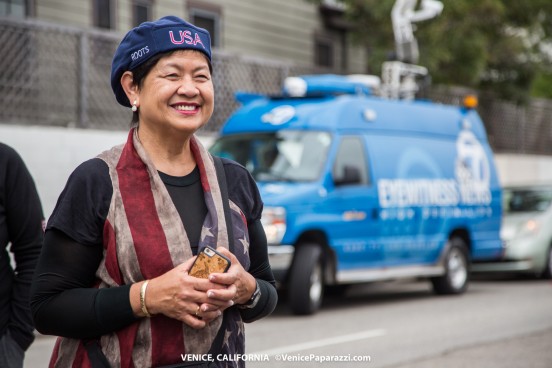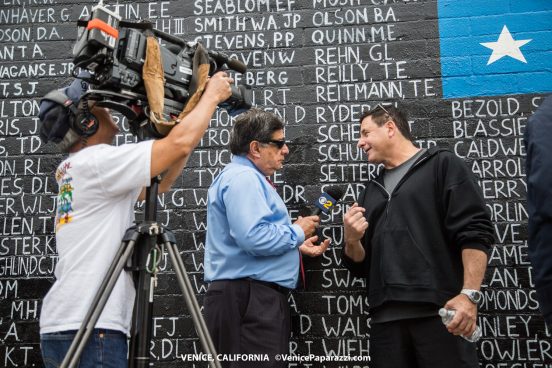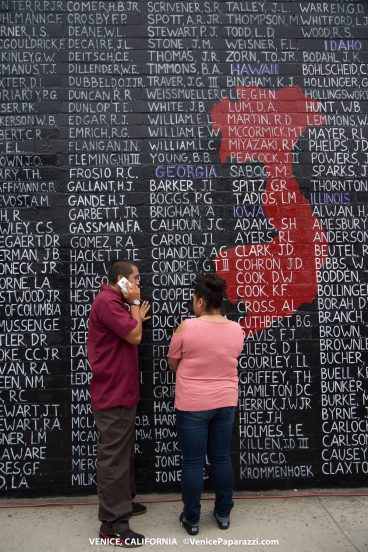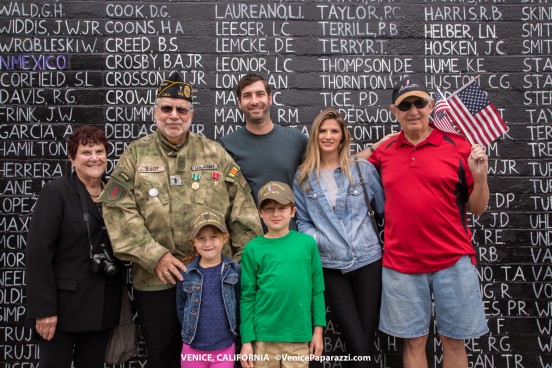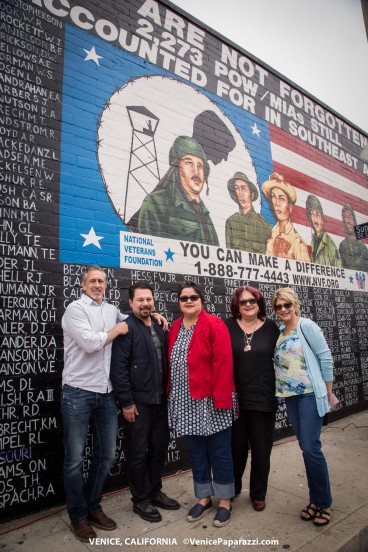 .
 VIEW ALL EVENT PICS BY VENICE PAPARAZZI!
All photos by Venice Paparazzi.  
HireVP.com
for your next event!
/
Need event photographers of a photo booth for your next event?  HireVP.com