What goes best with cold, end of the week beverages?  How about pizza and live jams. 
Brennan's goes big on Friday's!  Fridays from 4-7 p.m. come enjoy complimentary cheese and pepperoni pizza on our patio… accompanied by live acoustic music!
Musician Schedule:
6/8: Kelli Alissa
6/15: Chelsea Kupitz
6/22: Nick Dorian
6/29: Bailey Thompson
Happy Friday!
About Brennan's: Combining the traditions of the past with a few new ideas, Brennan's strives to be the premier beach city restaurant for entertaining visitors, grabbing a drink with friends for the game or dining with your loved ones. We promote the improvement of our community and the people in it. We pride ourselves on presenting a menu and environment for locals, visitors and everything in between. Best of all, we do it with the perfect pint, one turtle race at a time!
Open daily 11:00 AM – 2:00 AM
Brennan's is now open for lunch daily!
Open for lunch, happy hour and dinner.
ONGOING EVENTS AT BRENNAN'S
Brunch at 10am on Saturdays and Sundays!    Detox before you Retox.  Enjoy Hula Hoop Dance on Saturdays, and yoga on Sundays,
Turtle Races every 1st and third Thursday of the month @ 9pm.
All proceeds from the races go directly to a good cause, so come on out and show your support!   Don't forget to get here early to grab a good spot and a drink before the race! We'll see you there! View video below
Party at Brennan's on 4th of July!
Party like a patriot at the greatest pre-firework party on the Westside. We'll be grilling up hot dogs, brats, burgers, skewers, corn on the cob, & more! Enjoy Cold Tall Boys, Games & Live Music from 12pm -7pm!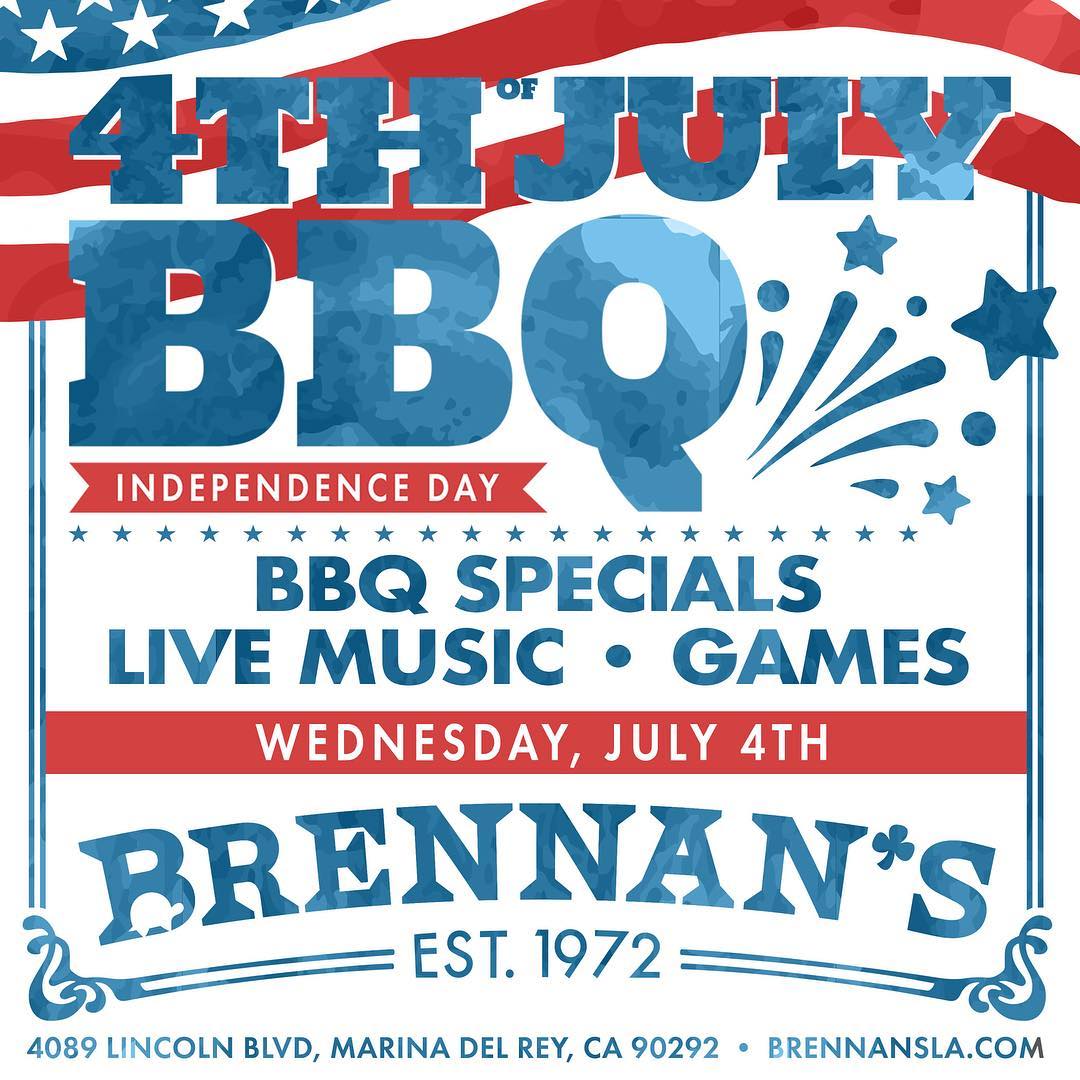 Brennan's, 4089 Lincoln Blvd, Marina del Rey, CA 90292  |  424.443.5119
For Brennan's events, menus, and live music info, check out brennansla.com/#events